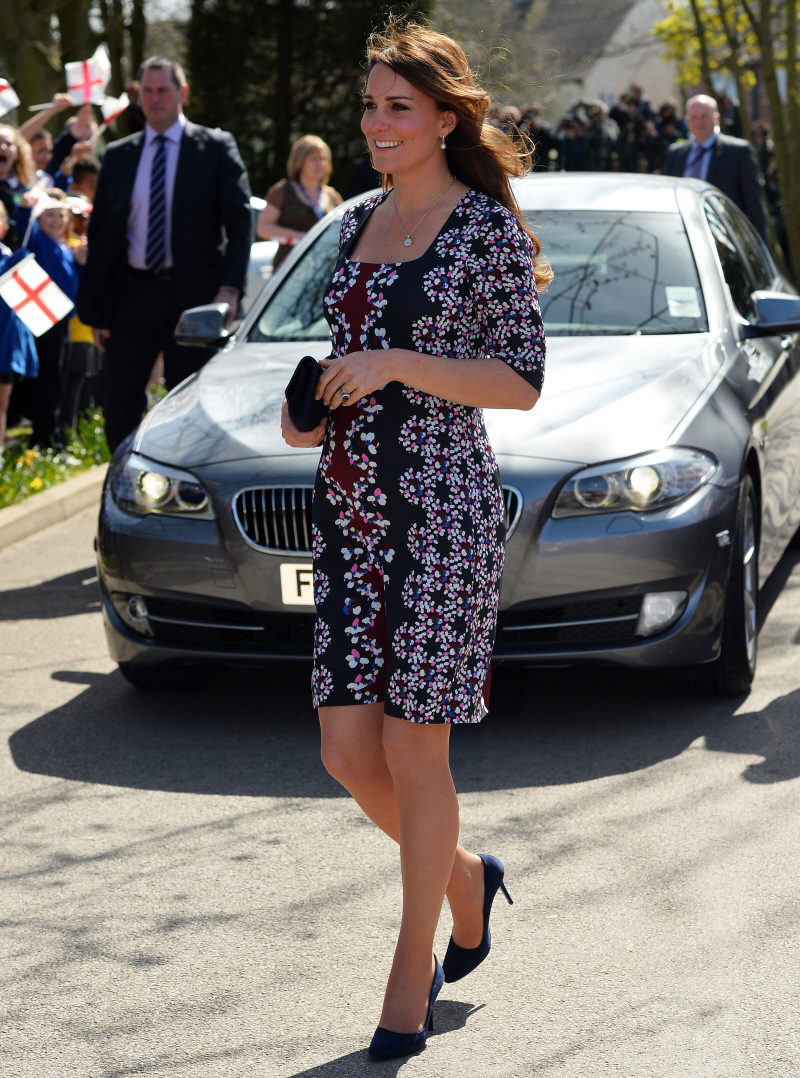 Since getting married, Duchess Kate has only made a handful of public speeches. I was looking through our archives to figure out how many, and I think she's only really made three (not including this one I'm discussing) speeches as a married woman. And I have no idea why I'm delineating between "Unmarried Kate" and "Married Kate" because she never made any speeches before she was married either. To see our previous coverage of Kate's speeches, go here (her first) and here (her second).
I've judged Kate's speaking skills harshly in the past. To be fair to her, I think the main problem with her speechifying is that her handlers over-prep her and it makes her nervous to the point where she can barely remember what she's supposed to say and how she's supposed to say it. It's believed that part of her "princess lessons" involved speech and diction lessons, elocution lessons, etc, and if that's the case… they need to fire whoever coached her and find someone else to help her out. Her friends have noted that the Kate they knew had a normal accent and didn't sound like a hyper-posh cat being strangled (I'm paraphrasing).
So, Kate made a speech yesterday at the primary school she visited in Manchester. Her visit was supposed to highlight her work with two charities, Place2Be and Action on Addiction, because the school has a new counseling program "providing support for children affected by parental drug or alcohol abuse." Here's her speech (I lol'd at the 53 second mark):
Okay. Ugh. Let's get into it. You can either wear your hair down and memorize your speech OR you can wear your hair back and read your speech off of your notes. You have to choose. You cannot wear your hair down and in your face so that every time you look down, it covers your eyes. It's annoying to the viewer, and I don't see how it doesn't annoy her too. It's perfectly possible that she was very nervous for this speech, as she might be nervous for every speech she gives and that's why she gives so few speeches. She's never seemed like a gregarious personality, so maybe she's just genuinely uncomfortable in these situations.
As for her posh accent… it sounds the same as it did in her other speeches. That's all she focuses on, sounding posh. It just feels like she doesn't even care what she's saying as long as she sounds duchess-y. To show you how little Kate cares about what she's discussing – she can't be bothered to memorize any part of it. On any given sentence of her speech, she has to look down at least four times. You can read more about the speech here.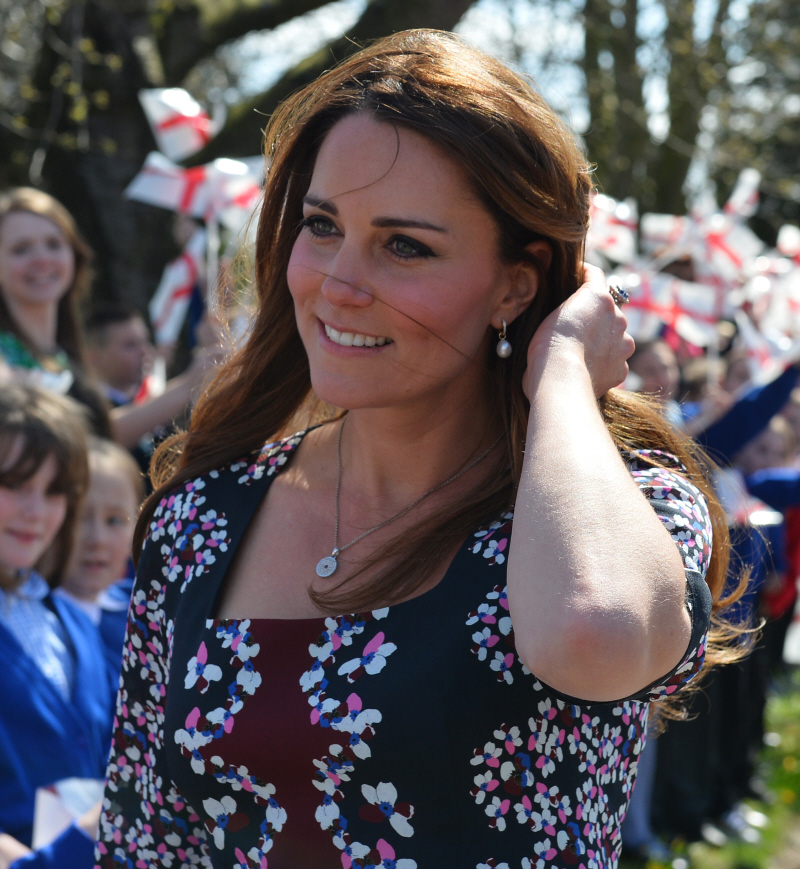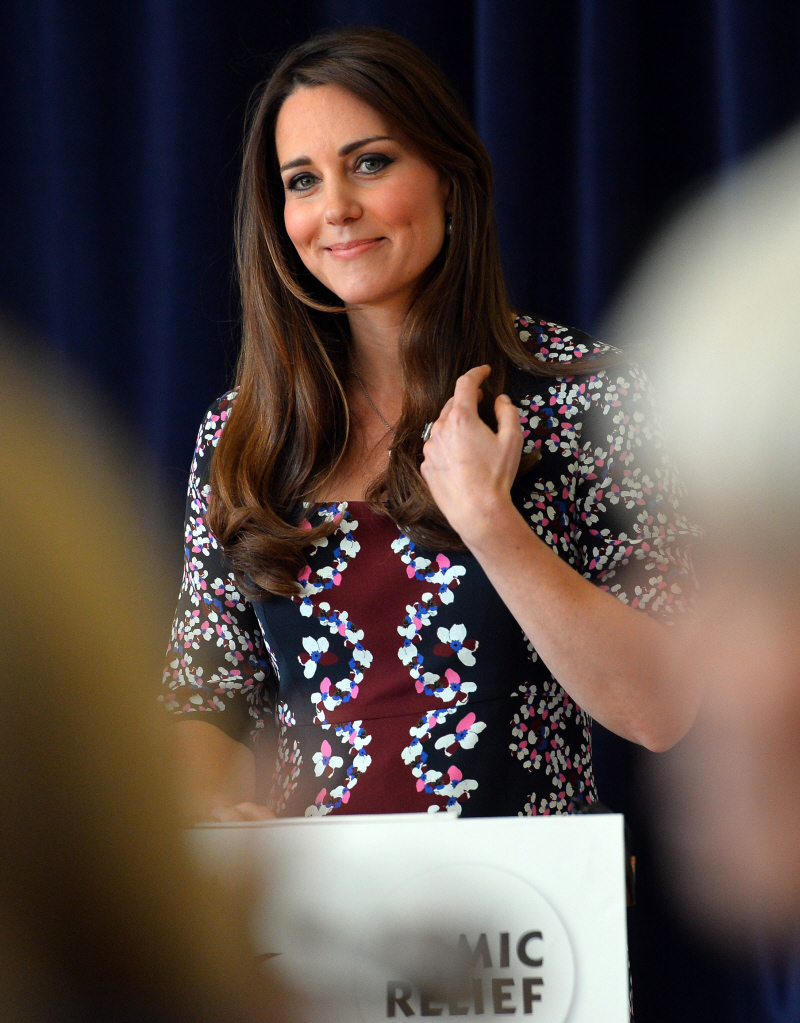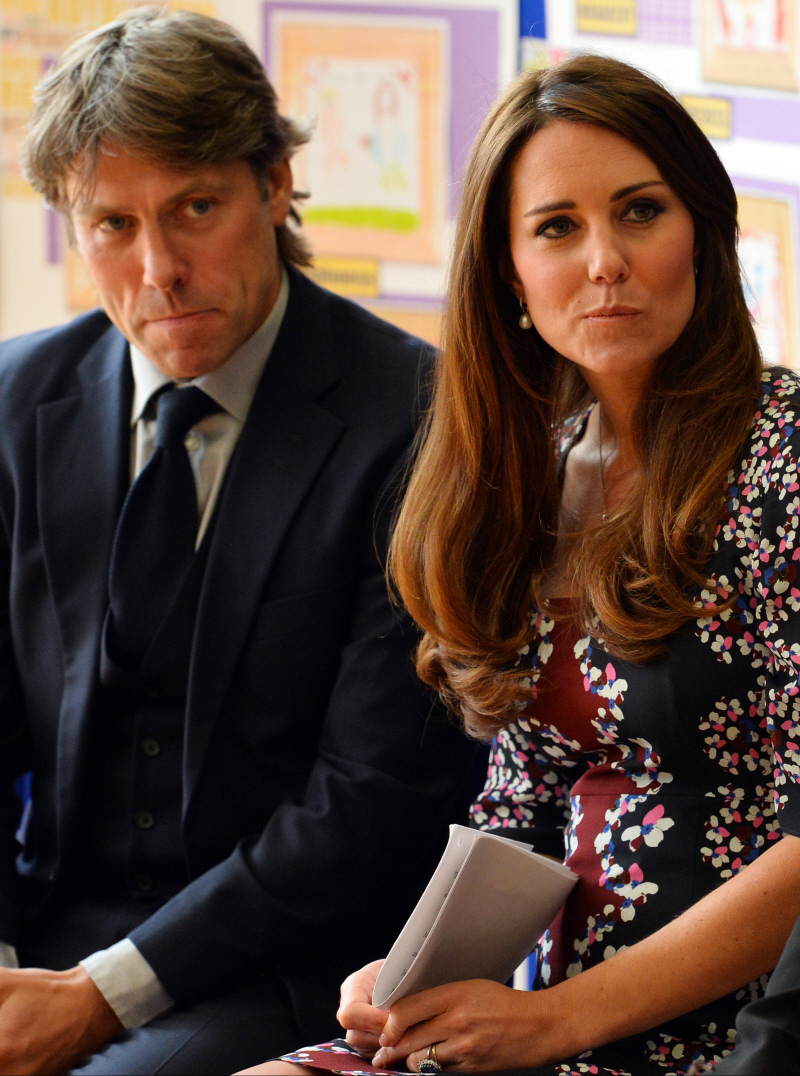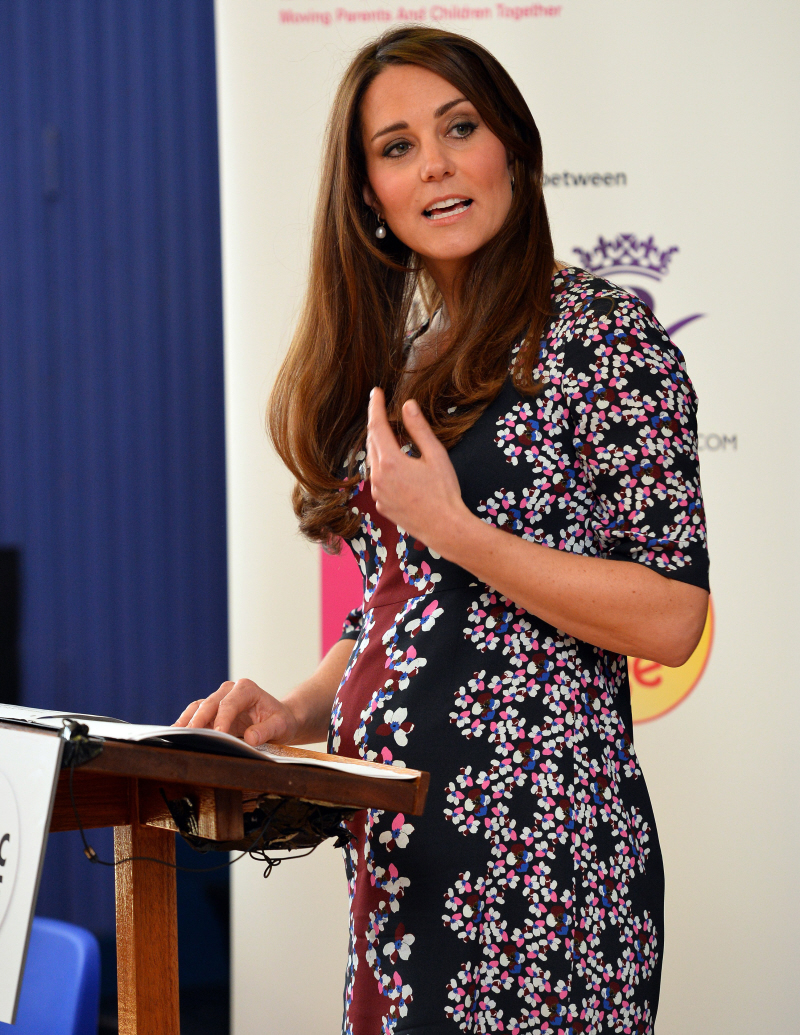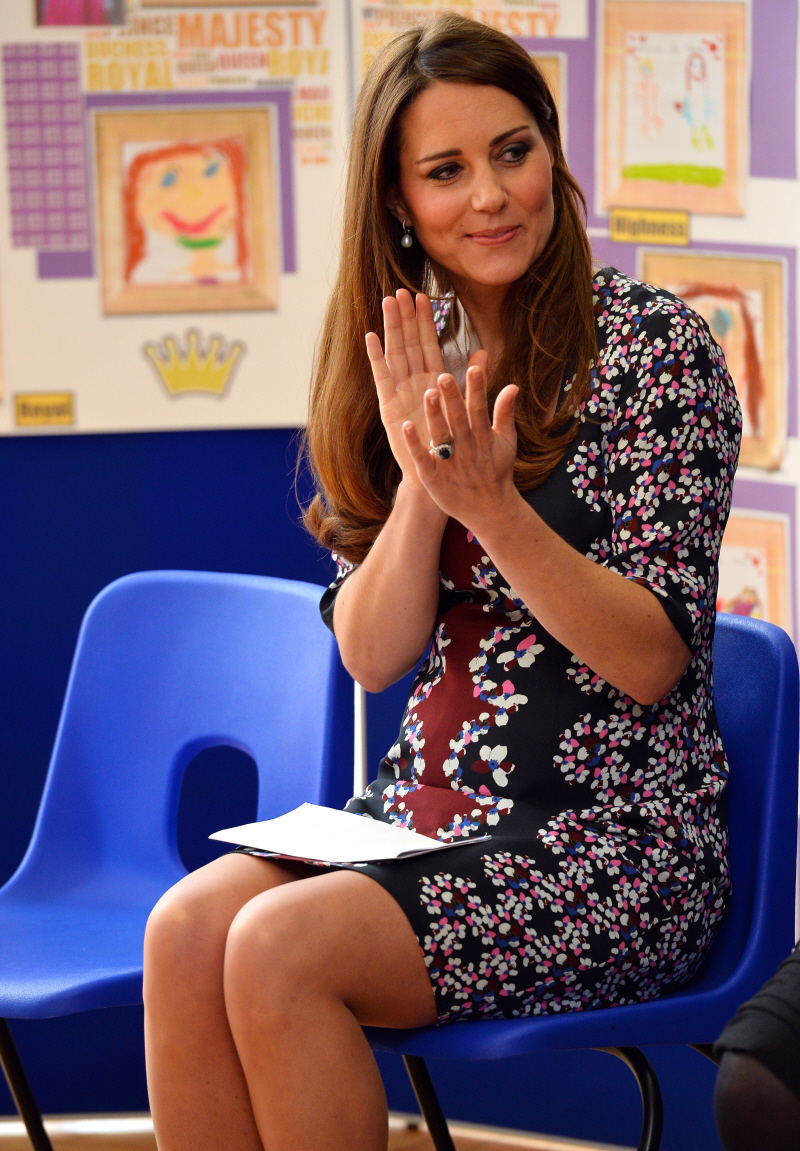 Photos courtesy of WENN.