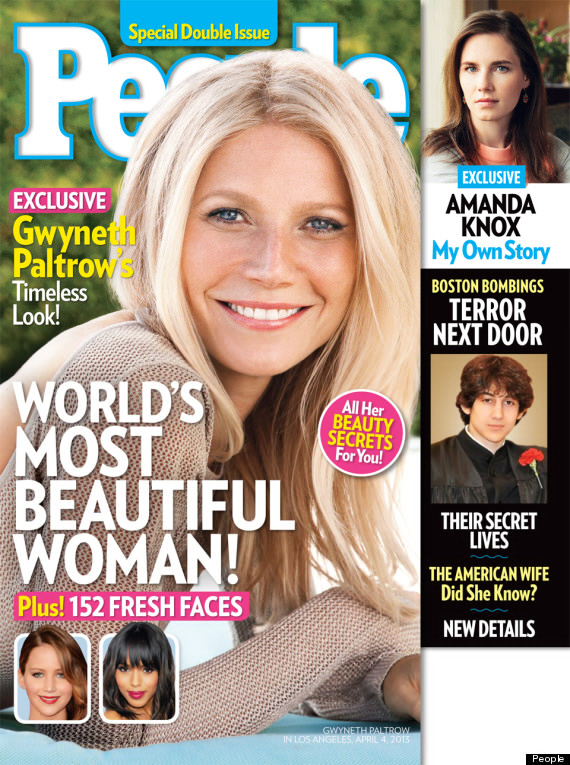 As I said in yesterday's post, Gwyneth Paltrow had to give up the goods in exchange for People Magazine naming her Most Beautiful Person (Non-Peasant Category). While People's cover story excerpts yesterday were rather innocuous – stuff about her daughter and body image – I'm seeing some additional excerpts that have me raising my peasant brow and clutching my peasant artificial pearls (how gauche!). As it turns out, Lady Goop gave up EVERYTHING to People Magazine. She talked about her marriage and her miscarriage and wow… I can't believe how open she is these days. Goop really doesn't give a crap about her privacy at this point. Not when she's selling her lifestyle!
She is married to a rock star, has a successful acting career and has just been named the World's Most Beautiful Woman by People Magazine. But life doesn't always run smoothly for Gwyneth Paltrow. In a new interview with People, the 40-year-old actress discusses the impact of suffering a miscarriage and having to work hard at her marriage to Coldplay front man Chris Martin.

'It was awful,' she says, when asked about the miscarriage. 'It happened really late, and I wasn't expecting it at all. For a long time I just couldn't understand that it had happened and why. I was like "But I can't not be pregnant. I'm already past the first trimester, and I have three car seats in my head." To this day I feel like I'm missing that kid. But it wasn't meant to be and you have to trust the universe.'

The star said the miscarriage made her grateful for the positive things in her life, especially her two children – eight-year-old Apple and Moses, seven.

'More than anything I just realised "Oh my God, I'm so lucky to have two healthy kids,"' she said.

The star revealed last month that she 'nearly died' when she lost her baby, but hasn't entirely ruled out adding to her brood.

'We all think "Urgh, I don;t want to go back to diapers,"' she admitted. 'But my best friend's mom once said "don't do your planning around the pain in the a** of infancy, because it's so finite. Plan it around how many people you want at Thanksgiving." So then I think, maybe. But I don't know.'

Gwyneth revealed that taking her responsibilities as a wife and mother 'seriously' is one of the keys to making her nine-year marriage work.

She added: 'And I also totally accept him and what he does, so I'm not the type of wife who is like "Where are you?" I never make him feel hemmed in or like he's in trouble. And on a personal level as friends, we really get along. We really laugh, and we're super into our kids. There's a good foundation.'

However Gwyneth admits that the famous couple, who are rarely pictured together, have had their fair share of ups and downs.

'We've gone through some terrible times where it's been really really hard, but I've sort of come through those times with a much deeper understanding of myself. And we're still married. We worked through it. I think it's easier to get divorced. But I think the more you keep at it, the more you end up seeing the value in it. But man, sometimes it is not easy.'
The miscarriage stuff is still really sad – she discussed it a month ago in a lengthy interview with the Mail on Sunday too. Do you mind if I skip over that part? Because I really have nothing to add besides "Poor Goop."
What I really want to discuss is all of the Chris Martin stuff. There's so much to parse! "I also totally accept him and what he does… I never make him feel hemmed in or like he's in trouble." What does that mean? Does that mean that Chris gets to do whatever (whoever) he wants and Gwyneth is okay with it because she's The Cool Wife Who Doesn't Ask Questions? Is there some kind of rule, like "You can do whatever you want on the road, but you always have to come home to me"? As for how "really really hard" her marriage is… sure. I think we've seen them go through some bad times. I also think there's a healthy dollop of Goop Sanctimony in this statement: "We worked through it. I think it's easier to get divorced." ONLY PEASANTS GET DIVORCED.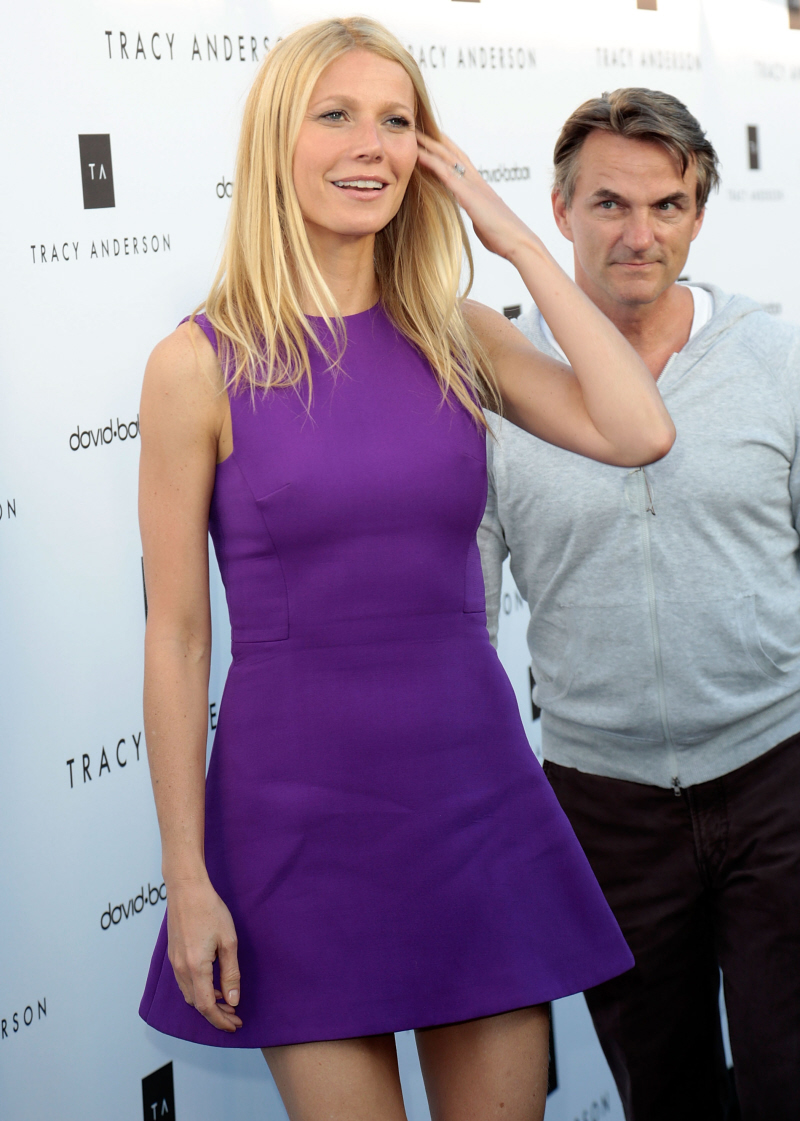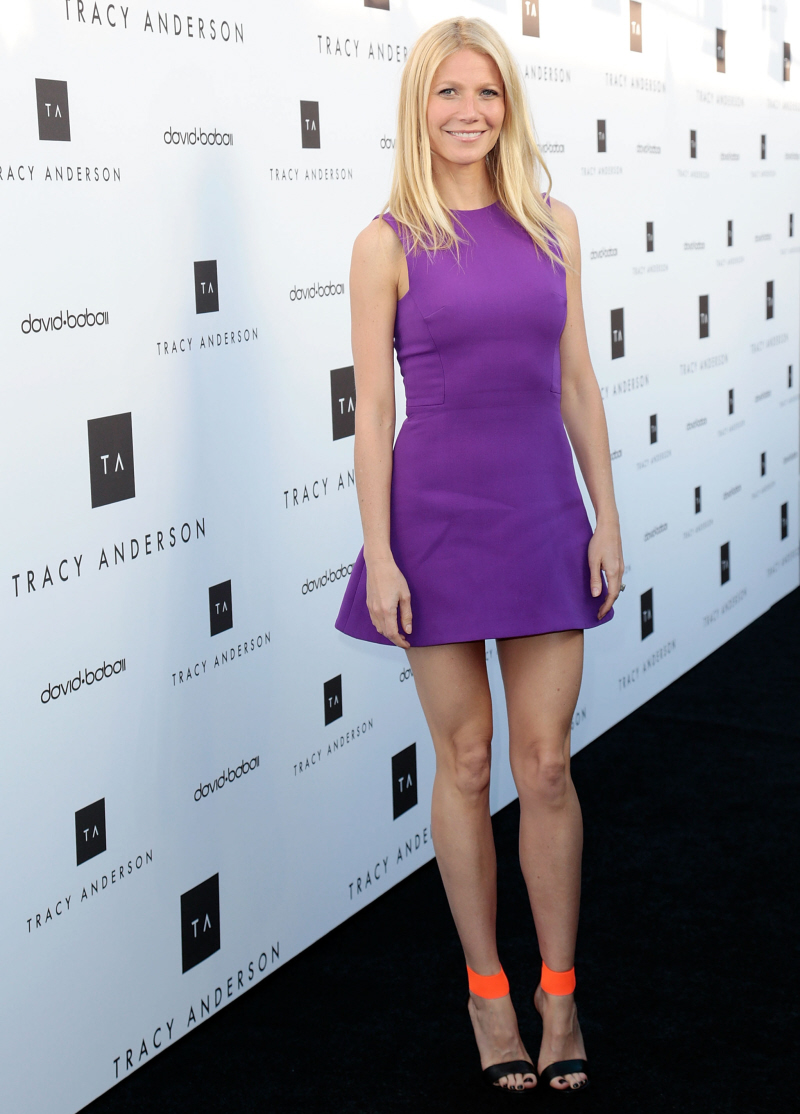 Photos courtesy of People, WENN.