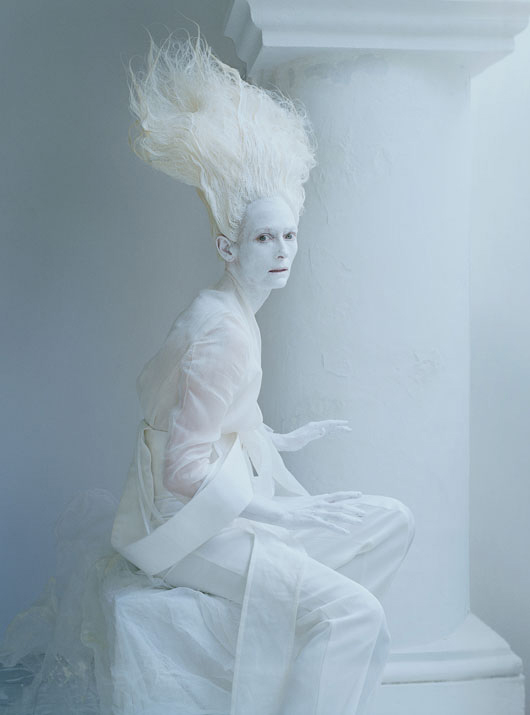 I don't have much to say here other than I love the fierce, magnificent alien bitch known as Tilda Swinton. Tilda made an appearance earlier this week at the annual Ebertfest Film Festival. Roger Ebert's widow introduced her to an audience of 1,500 in the Virginia Theater (in Chicago) and they announced that Tilda was going to lead the group in a dance-along, presumably in remembrance of Roger Ebert. Here is the video:
Ebertfest 2013 Dance Along from Ebertfest on Vimeo.
What do I love? Everything. I love how she's pulling off her Marine Haircut. I love how fearless she is about her dance moves. I love how genuinely excited she is. I love how very few celebrities would ever be caught doing anything like this, and Tilda is not only game, she does it with no affectation or pretense. The song is Barry White's "You're the First, the Last, My Everything". It's just… beautiful and silly and weird and delightful. I love it. Also: I'm pretty sure the camera pans to Tilda's lover Sandro Kopp at several points. He's beaming! He's super-proud of her.
PS… This is how she will lead us all to her home planet. She will host a dance-along and we will conga to Tildatoid Zonk 12.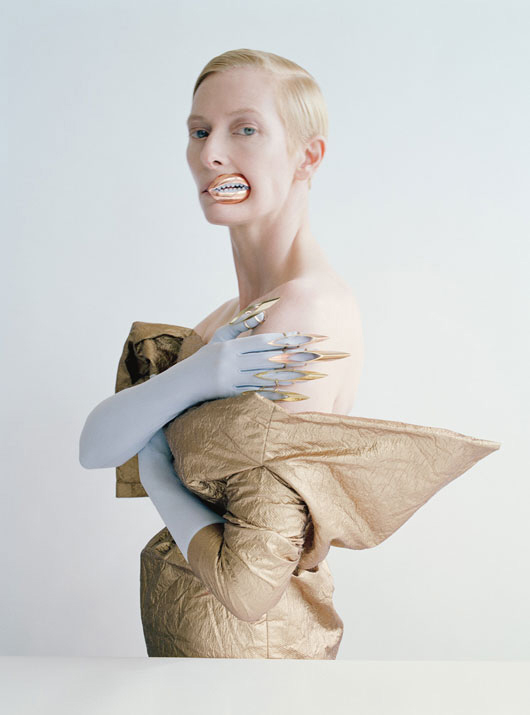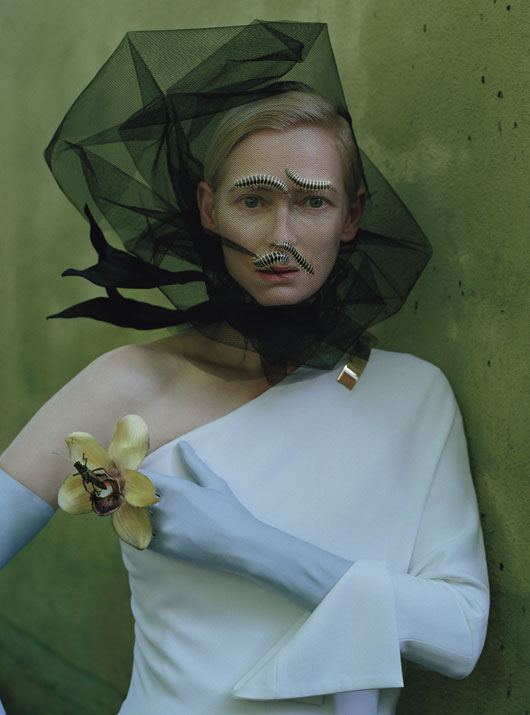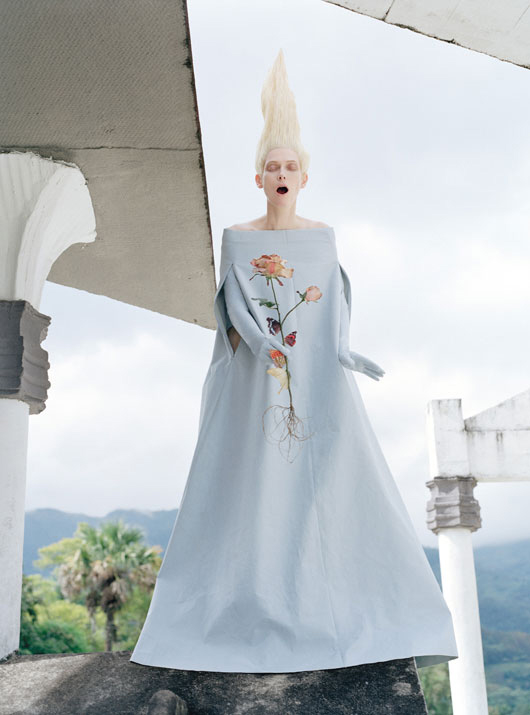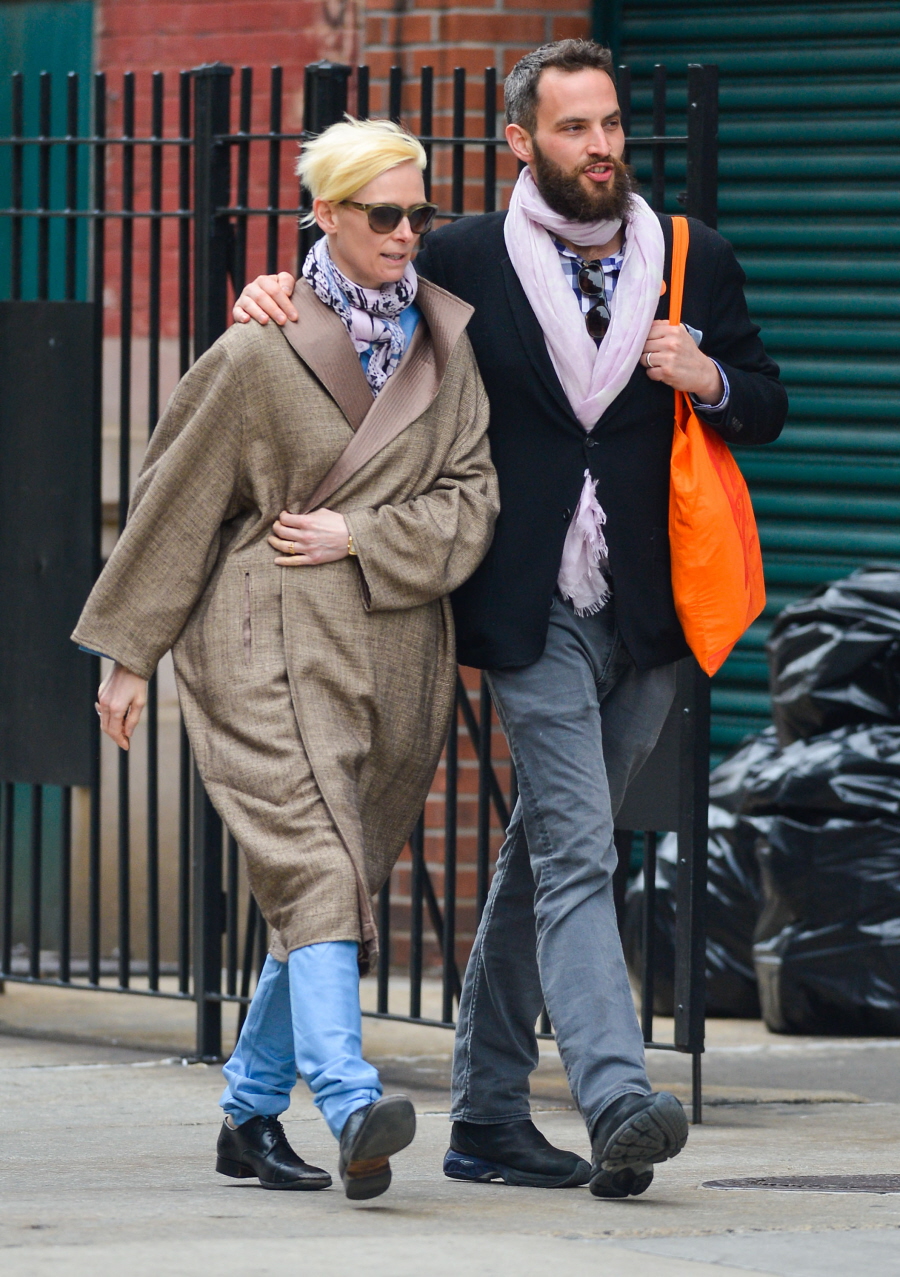 Photos courtesy of W Magazine and Fame/Flynet.