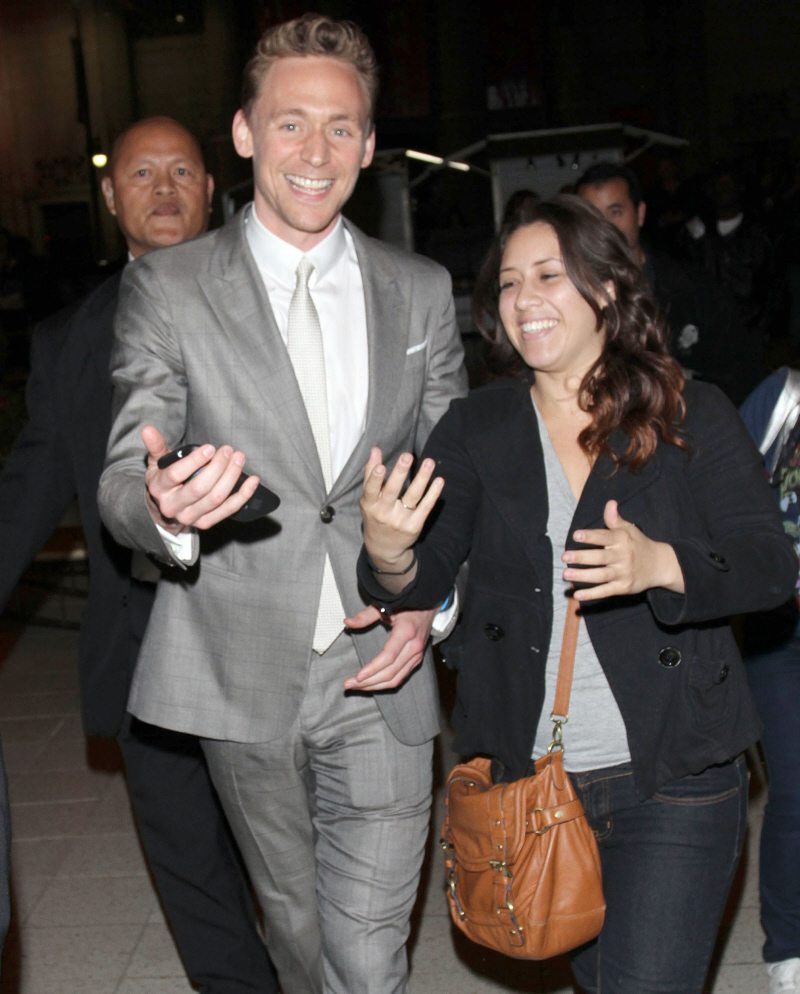 Oh, will you look at this. It seems like Tom Hiddleston was in LA last night for the premiere of Iron Man 3. Do you think Tom/Loki has a cameo in IM3? I wonder…? It could just be that Tom is part of the Marvel universe now, so he comes out to support all Marvel adventures, even if he's not a part of the film. Anyway, I can't find any photos of Tom actually walking the red carpet for the film, but these are pics of him at the after-party in Hollywood.
Who's the girl? Get on it, Dragonflies! Their body language seems to indicate that they might be friends or something, although my first thought was that she's a Dragonfly Fan Girl and she's just staying as close to him as possible until he calls security. Either/or. Because I'm a big meanie and I can't stop thinking about Tom's try-harding at the MTV Movie Awards, I'm not surprised that he came out for the premiere. Tom must get attention! PAY ATTENTION, DRAGONFLIES.
Meanwhile, in addition to actively pursuing the lead in the remake of The Crow, Tom has also scored a lead role in another film, this time a period drama. The name of the film is either Capa or Close Enough, and it's based on the true story of war photographers Gerda Toro and Robert Capa in the 1930s. Hiddles will play Capa and Hayley Atwell will play Toro. The film is scheduled to start production in June. This actually sounds like something I would watch, and it also sounds (substantially) like HBO's Hemingway & Gellhorn.
And here's the trailer for Thor: The Dark World again.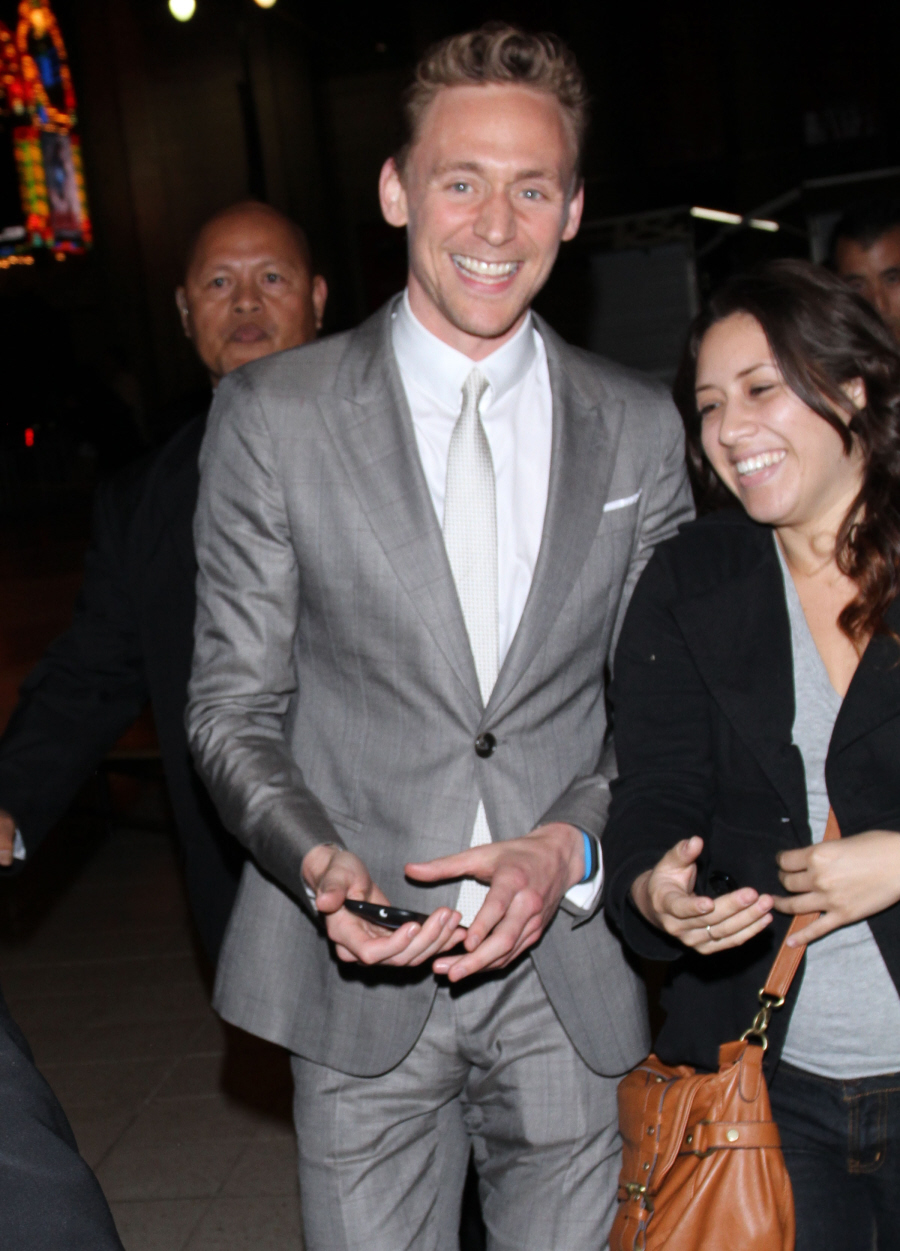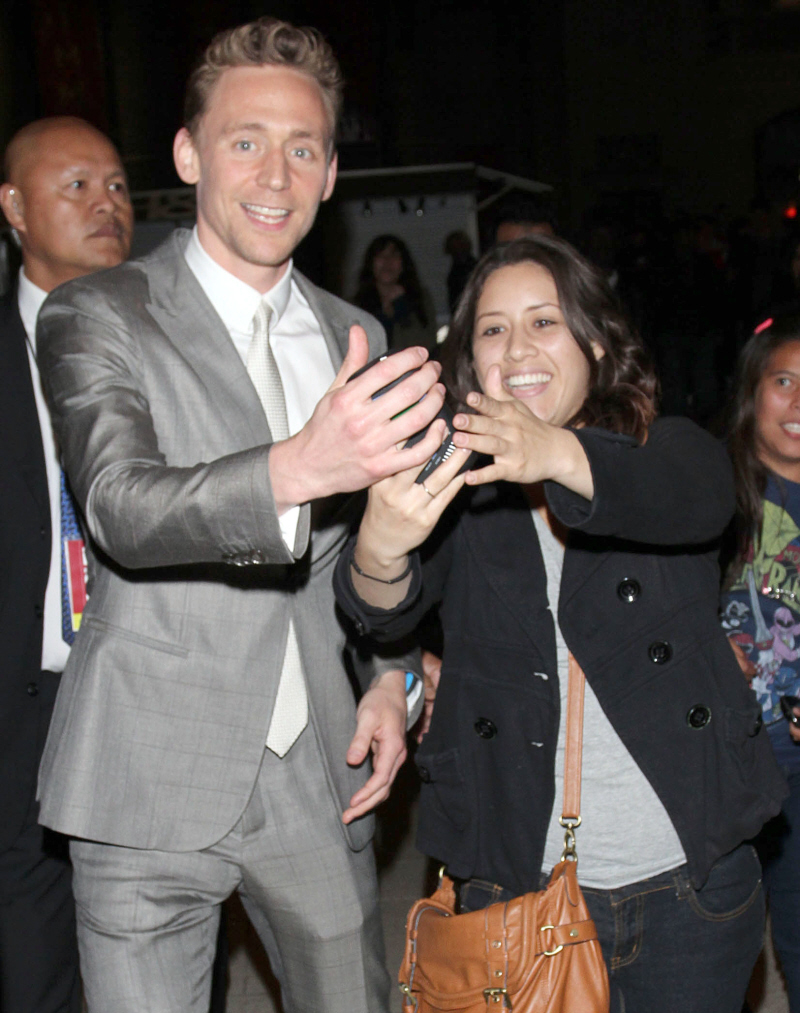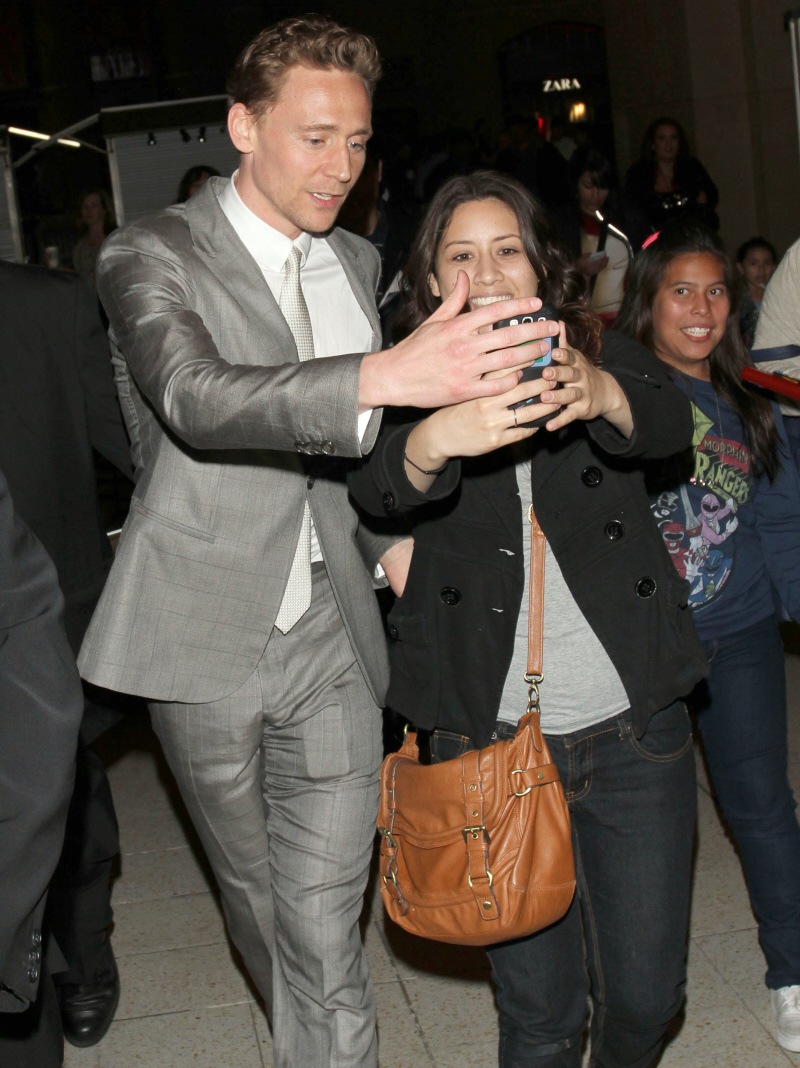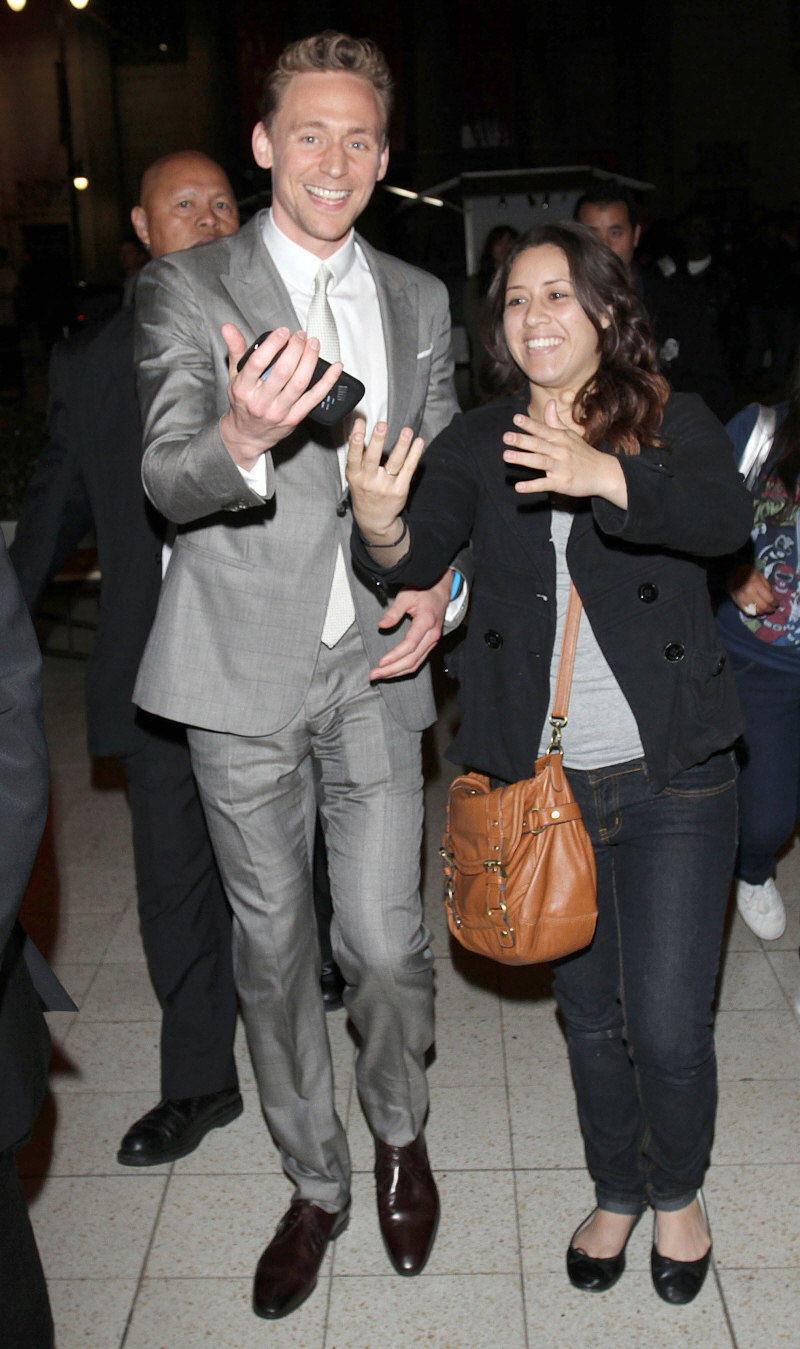 Photos courtesy of TRY CW/WENN.com.