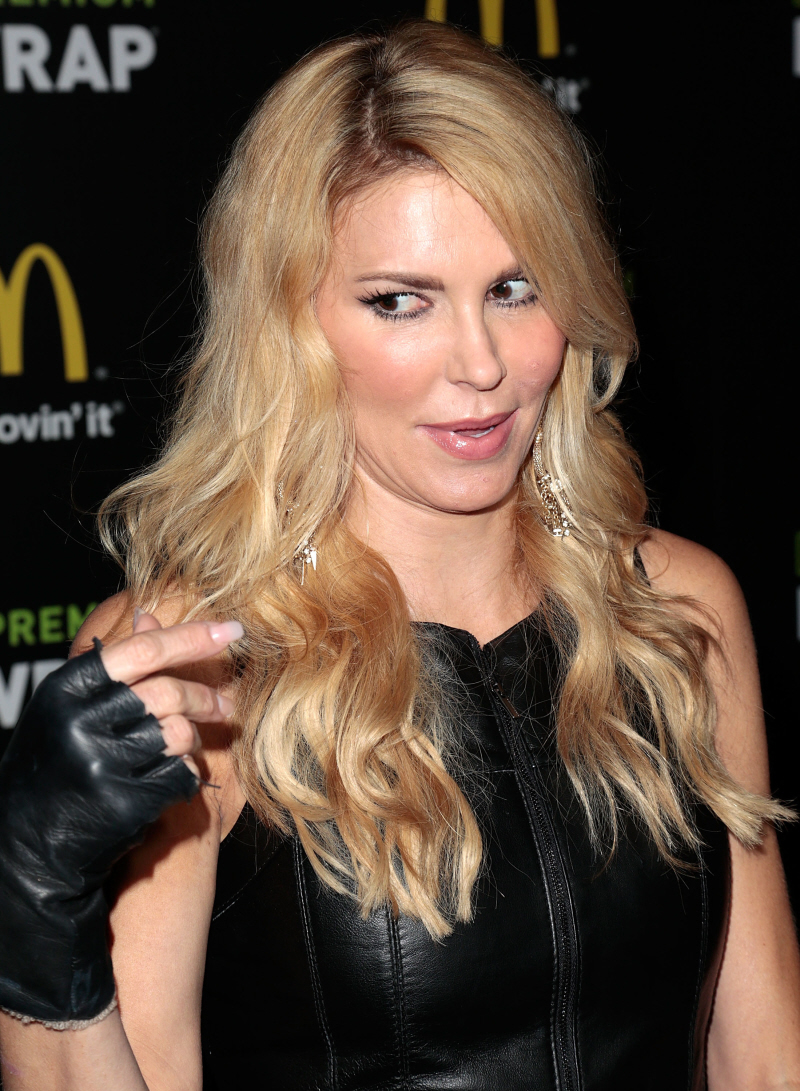 Earlier this week, Brandi Glanville tweeted some cryptic statements. She didn't name names or anything, but it's still funny/interesting. First she tweeted, "If u want me call me at home, If u dont have the phone number their is a reason for that

". Their/There mistake aside, it seems like she's telling someone in particular that she's fine without them contacting her. Then the next day she tweeted: "If an "ex" reaches back out to u with a "hey"or"sup" text,do not fall 4 it!They dont want u back they just want 2make sure ur still invested". Which is pretty good advice. But I guess people thought that last tweet in particular was aimed at Eddie Cibrian, like Eddie was trying to contact Brandi. Radar wants you to know that it's NOT Eddie. But if this is coming from Eddie, it's sad/funny:
When Brandi Glanville tweeted about an ex-lover supposedly reaching out to her, the twittersphere immediately assumed it was that ex, her former husband Eddie Cibrian.

But a source close to the actor, 39, insisted to RadarOnline.com that it wasn't him who sent the flirty missive to the Real Housewives of Beverly Hills star.

"This is classic Brandi… she's getting people to think exactly what she wants," the insider said.

"Eddie has blocked Brandi's number from his cell, so she can no longer text him horrible things. You have to understand that she would write constant and evil things to him. No wonder he blocked her."

The message from Glanville, 40, came the day following Cibiran and wife LeAnn Rimes' second wedding anniversary.

Said our source: "Brandi and Eddie do not speak unless it's about their children and even then, its via email. And she knows the home number if she wants to reach the boys."

Cibrian filed for divorce from Glanville in 2009 after eight years of marriage having already gone public with his relationship with Rimes, 30. Cibrian and Glanville have two children: Mason, 9, and Jake, 5.
So, Eddie hasn't given Brandi his cell number for emergencies? Okay. They share custody of their children, but sure. Why would a mother even need an emergency contact, right? But does Eddie have Brandi's cell number? Because she says that an ex got in touch with her. The overzealousness of Radar's source makes me suspect LeAnn Rimes (or her batsh-t crazy publicist) just going overboard with a denial. Like, LeAnn keeps track of all of Eddie's phones and who he's contacting, so she would know if he texted Brandi but she can't come out and say that because she doesn't want to admit that she has her husband on permanent Wandering Dong Watch. Too bad LeAnn doesn't know about the burner phone he keeps in the back of his closet (I'm assuming) or the one he taped to the lid of the toilet (for emergencies!).
Anyway, I kind of doubt that Brandi was even referencing Eddie. She could have been talking about Gerard Butler for all we know. Gerard's Text: "Meet me in portapotty 10 min". Brandi: "HOW DID YOU GET THIS NUMBER?"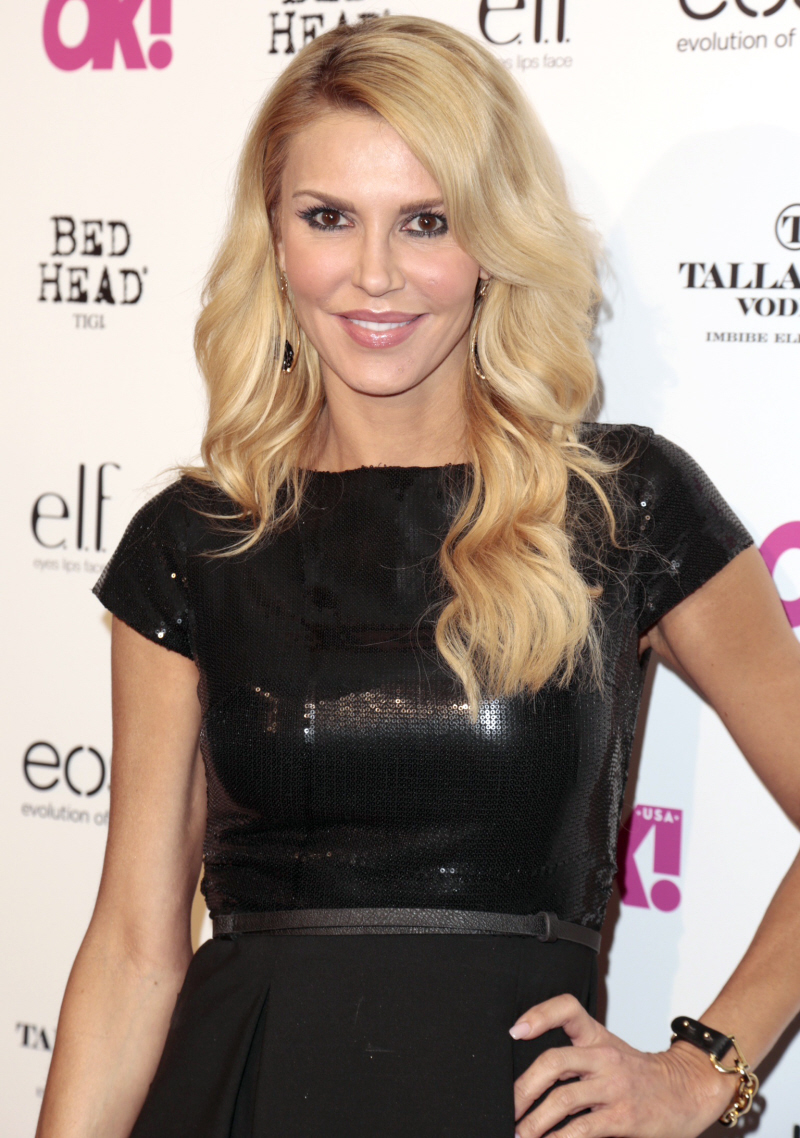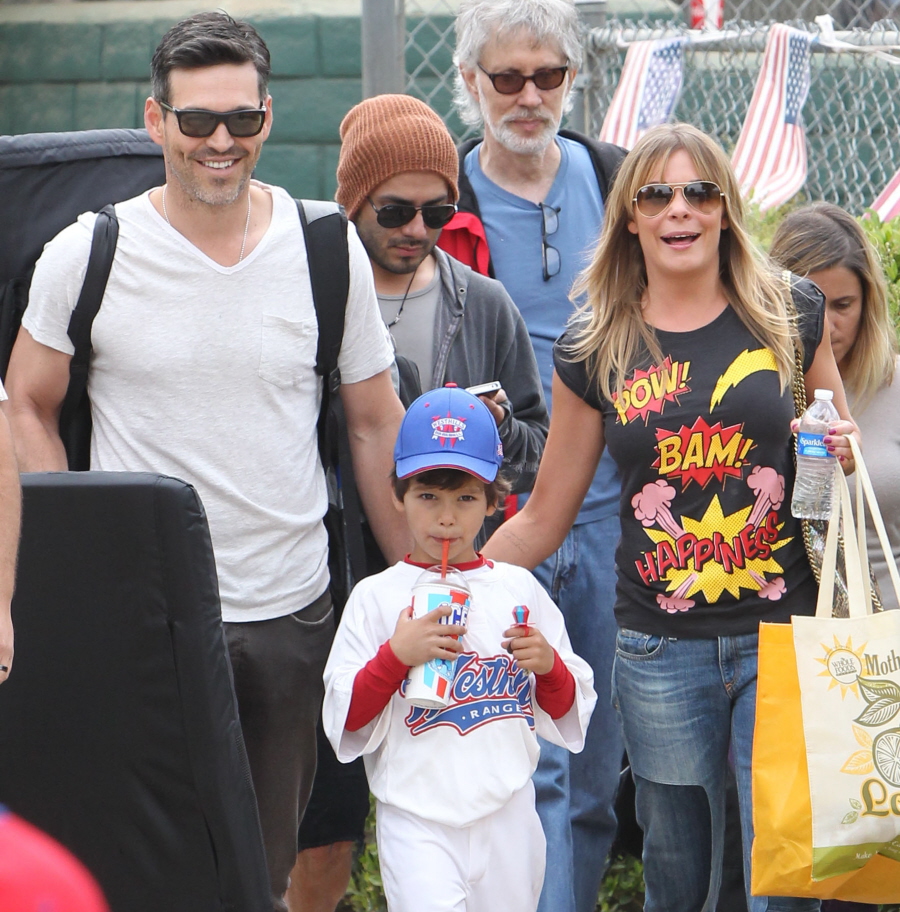 Photos courtesy of Fame/Flynet and WENN.