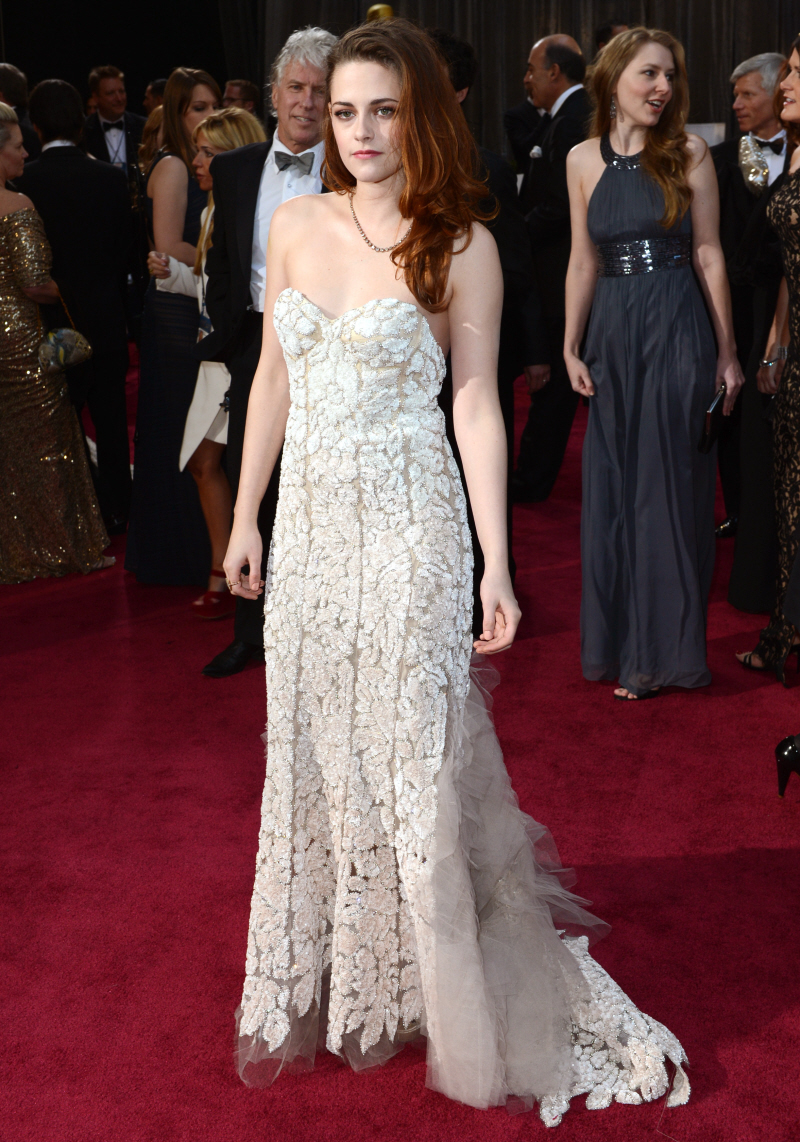 After Robert Pattinson "rushed" back to LA last week, nothing much happened. The story about Kristen Stewart maybe being seen with Rupert Sanders was BS (I guess) but it didn't stop Rob from being swarmed by paparazzi in NYC on the day the false reports came out. But it didn't seem like Rob and Kristen were too upset by it, of course. There were photos of them out together a few days ago – like, they were getting some late-night munchies or something. Maybe that's Kristen's big secret? Rob will never break up with her as long as they're both high. But it does seem like Rob has flown out of LA again, so take that however you want.
Meanwhile, for the second year in a row Kristen Stewart has been named the "Best Dressed Woman in the World". Yeah. I know. The list was compiled by the Twihards at Glamour UK, and I guess it's notable because Duchess Kate is not number one. Neither is Emma Watson. I'm always surprised when some meaningless UK publication declares an American to be their #1 anything. But it's especially weird when it's Kristen Stewart and I don't consider her anything special in the style department.
She often seems happier in scruffy jeans and trainers than a posh frock. But it seems Kristen Stewart still has a few fashion lessons for her British contemporaries. The tomboy American actress has been declared the world's best-dressed woman, ahead of Harry Potter star Emma Watson and the Duchess of Cambridge. It is the second year in a row Miss Stewart has topped the annual fashion list compiled by Glamour magazine.

The 23-year-old Twilight star was praised for her 'personal rock-chick style'. Although she sometimes embraces high fashion on the red carpet, she often dresses down in her free time.

She once admitted she can sometimes be found wanting in the fashion stakes, saying: 'I go outside, and I'm wearing a funky T-shirt and my hair is dirty, and people say, ''What's wrong with her? She needs to invest in a hairbrush''.

Miss Watson, also 23, remained in second place. In recent years she has ditched her innocent image as a child star with a series of sultry photoshoots and risqué film roles.

The Duchess of Cambridge moved up one place to third. The 31-year-old royal has been praised for her demure outfits during her pregnancy. Her sister Pippa Middleton jumped 32 places to 15. Also in the top five were Spider-Man star Emma Stone and singer Taylor Swift. Other names in the top 50 include Kate Moss, Keira Knightley and actress Lily Collins, daughter of Phil.

Glamour's 50 best-dressed women of 2013 appears in the June issue of the magazine, out on May 6.
Sometimes I try to put myself in the mindset of a teenage girl who may or may not be a Twihard and I try to make sense of this kind of stuff. When I was a teenager, I worshipped Winona Ryder, Tori Amos and Emma Thompson. For this generation of teenagers, is Kristen their Winona? Is that how I should think of it? Because back in the 1990s, Winona was a BIG deal style-wise. She wore vintage to the Oscars, she wore Johnny Depp's t-shirts on magazine covers and she knew the value of great tailoring. I can see how I might defend Kristen's style if I was a teenager, but as an adult… I really can't. I keep waiting for her to figure it out, for her to find her style vision. But she's too high to figure it out.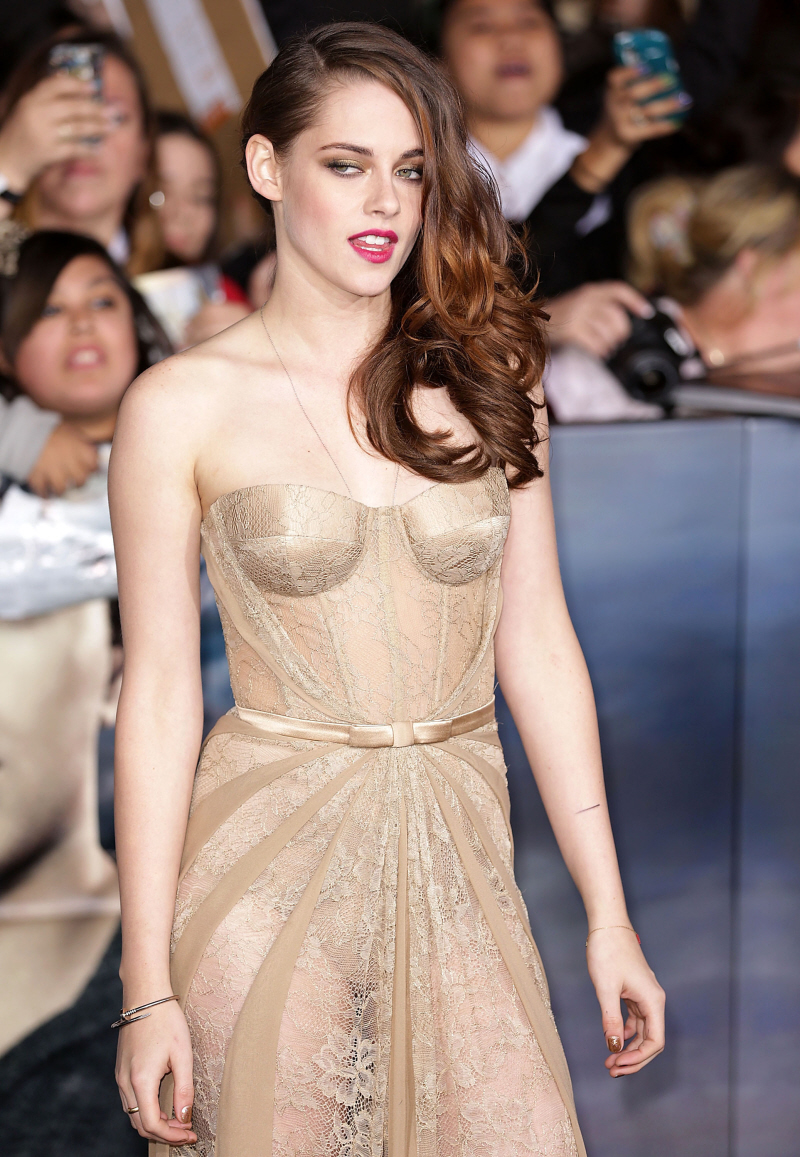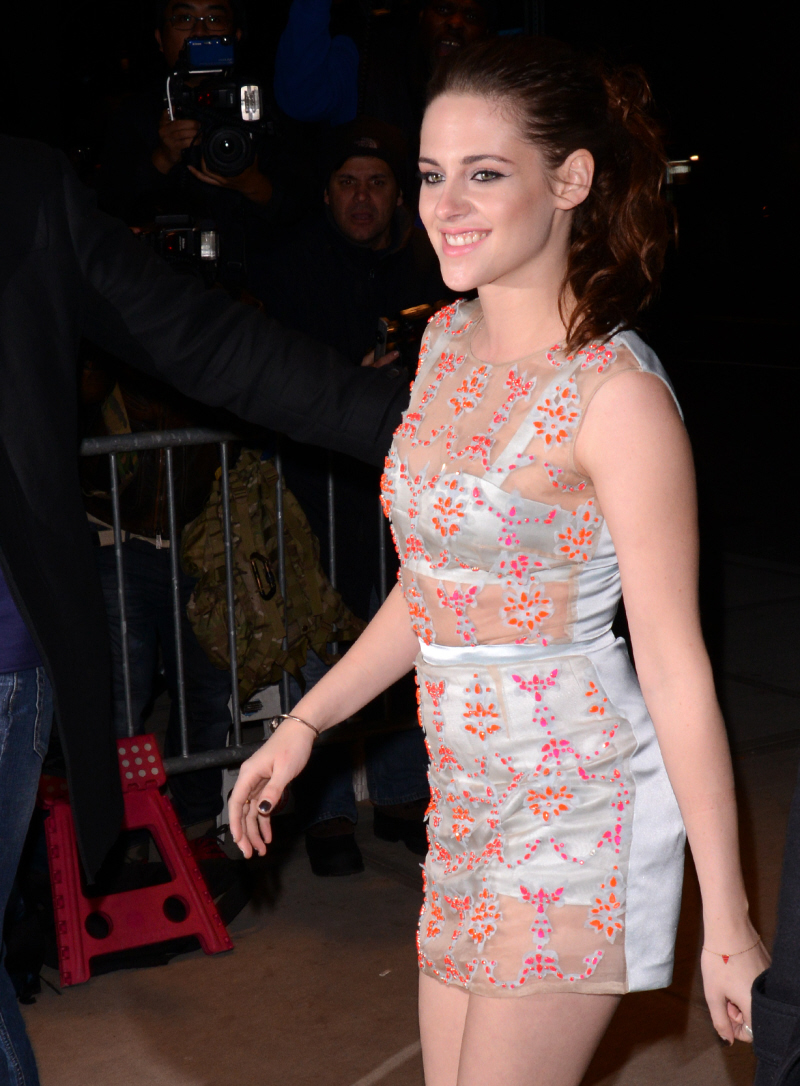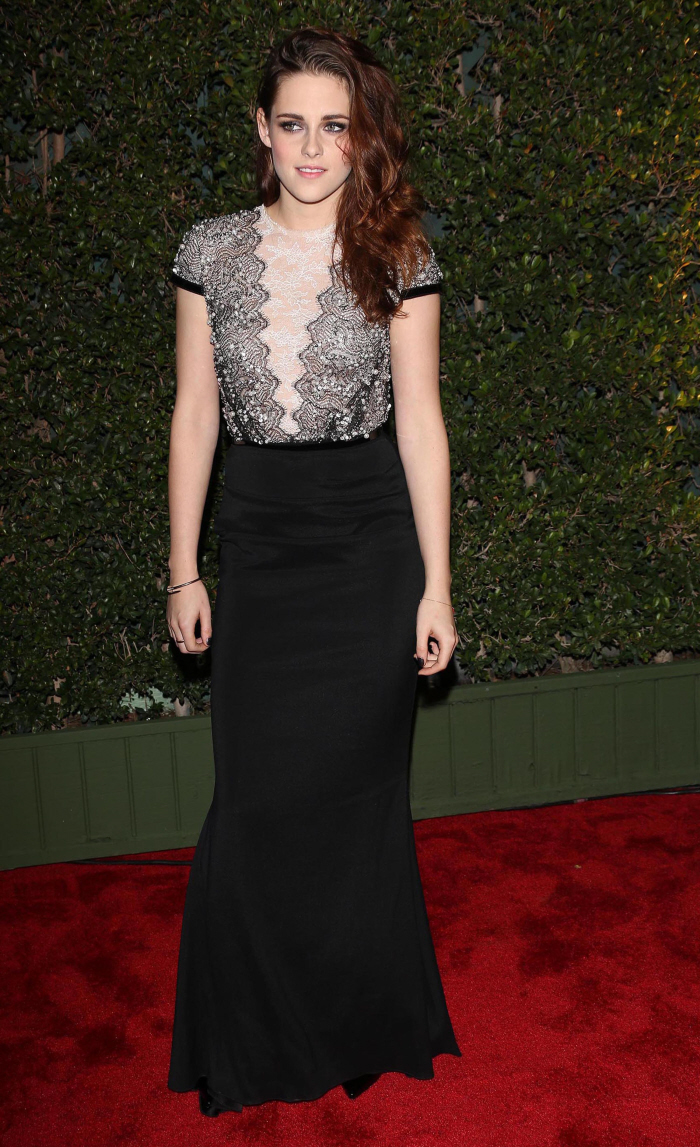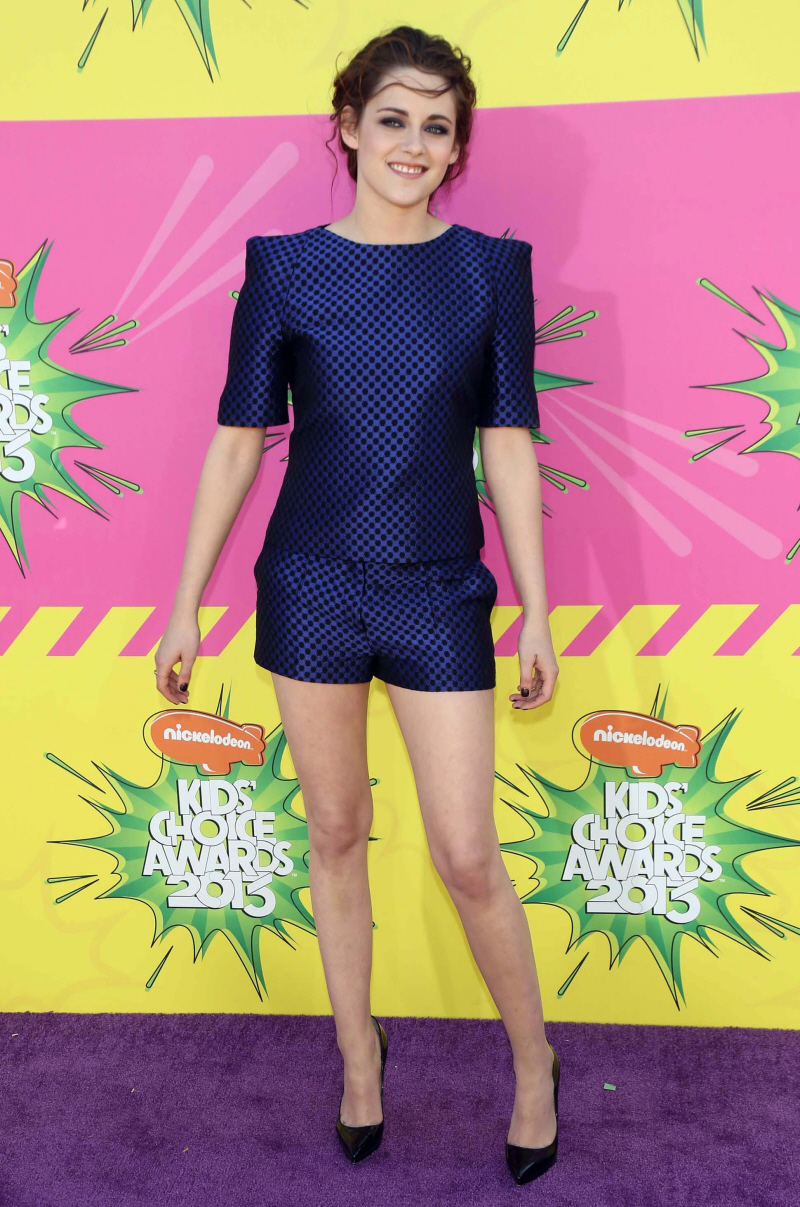 Photos courtesy of WENN.