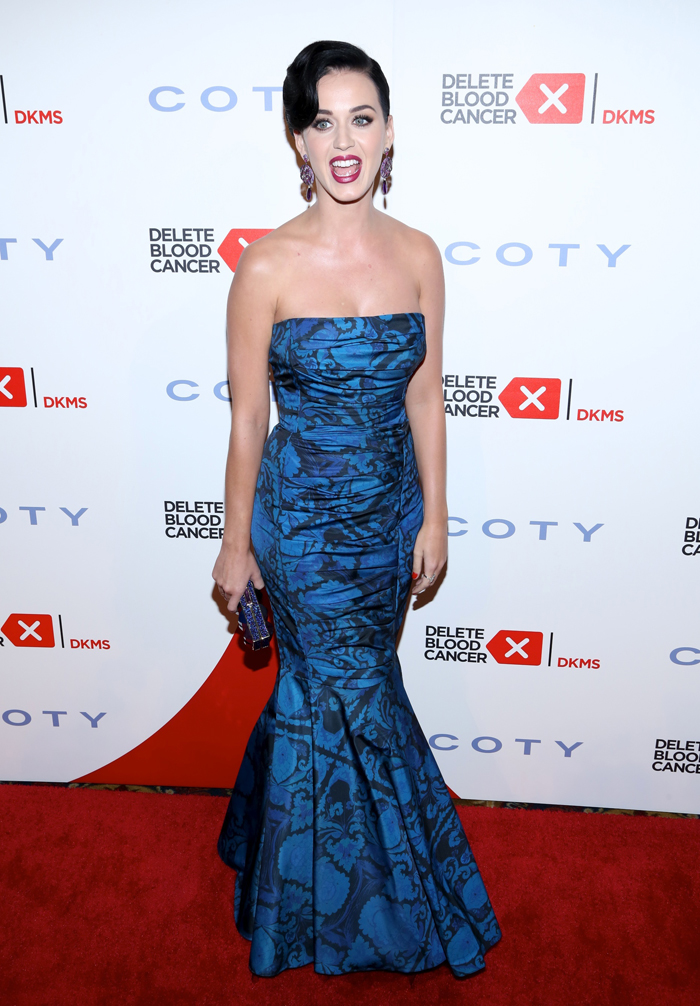 Here are some photos of Katy Perry at the Delete Blood Cancer gala in NYC last night. Katy is wearing Vera Wang, and I think she pulls it off well overall. She looks so good in bold colors, and it's amazing that Katy has kept one hair color for over six consecutive months at this point. This dress is pretty great too — Katy's rack isn't busting out all over the place, her tiny waist is on full display, and I don't even mind the mermaid tail. Plus, Katy's makeup doesn't look as drag-queeny as usual, and these earrings look delicious enough to eat.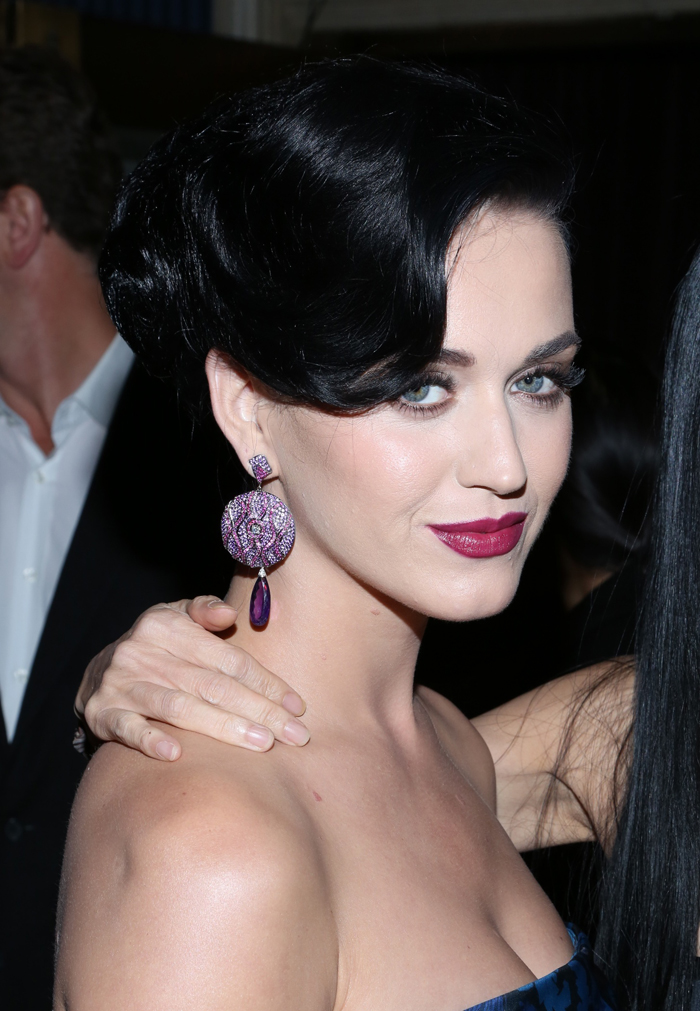 That's as far as the good news goes for this post, however. Katy's dad, Keith Hudson, is running his mouth again. For several years, Keith and Katy's mom, Mary, have made a tidy living off their daughter's name and notoriety, and they travel the globe giving guest speeches at churches while publicizing themselves as "Katy Perry's parents." At the same time, they've also expressed displeasure over Katy's choice of career because they wanted her to be a faith healer. A few years ago, Keith even said that Katy was destined to go to hell because she sang about being a fake lesbian. For awhile, Katy managed to get her parents to STFU, but now Keith must need some major money again because he's calling his daughter a "devil child." Poor Katy: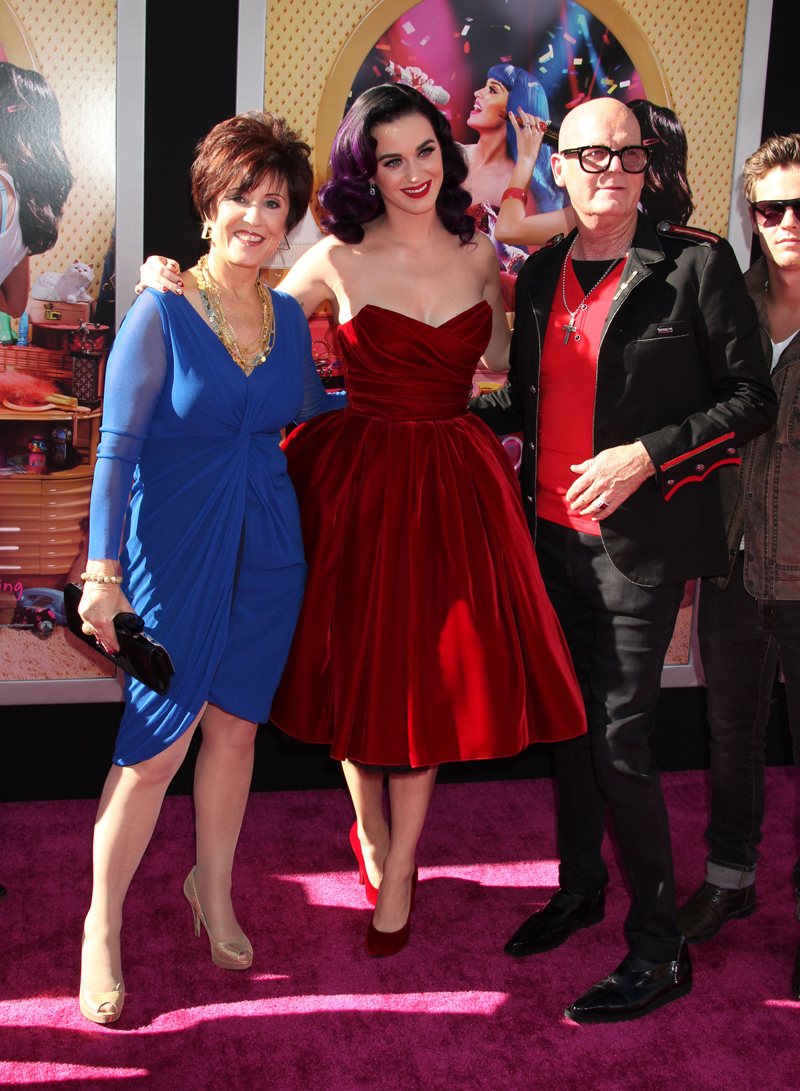 POP star Katy Perry has been branded a "devil child" – by her own DAD.

Firebrand preacher Keith Perry also claims watching his daughter's gigs is so hellish he ends up weeping because the fans are worshipping the singer instead of God.

And, in a string of bizzare sermons, he urges congregations to "pray for Katy," whose hits include I Kissed A Girl And I Liked It.

Keith and wife Mary are currently touring American churches as star speakers.

The pair, who have made millions off the back of their famous daughter, show a video making Katy out to be a "devil child" who needs "healing."

Speaking in Santa Fe Springs, California, Keith ranted: "They ask how can I preach if I produce a girl who sang about kissing another girl?

"I was at a concert of Katy's where there were 20,000. I'm watching this generation and they were going at it. It almost looked like church.

"I stood there and wept and kept on weeping and weeping. They're loving and worshipping the wrong thing."

Katy's parents ask for donations, saying they need "not one or two dollars, but 20s" so they can go to Switzerland.

Katy, 28, was a church singer before hitting the bigtime. She was briefly wed to sex-mad Brit comedian Russell Brand.
[From The Sun]
Oh for the love of …. this is so messed up. Keith and Mary certainly don't mind appearing on the red carpet with Katy and soaking up the crowd's adulation in search of the almighty dollar, do they? With evangelists such as this pair, I always wonder whether they actually believe their own words about needing large donations to truly do their God's work or whether they give each other congratulatory "high fives" after the show for pulling the proverbial wool over gullible people's eyes. I tend to think that Katy is, by and large, an overindulged Hollywood brat, but she must be so embarrassed about her parent's words and actions.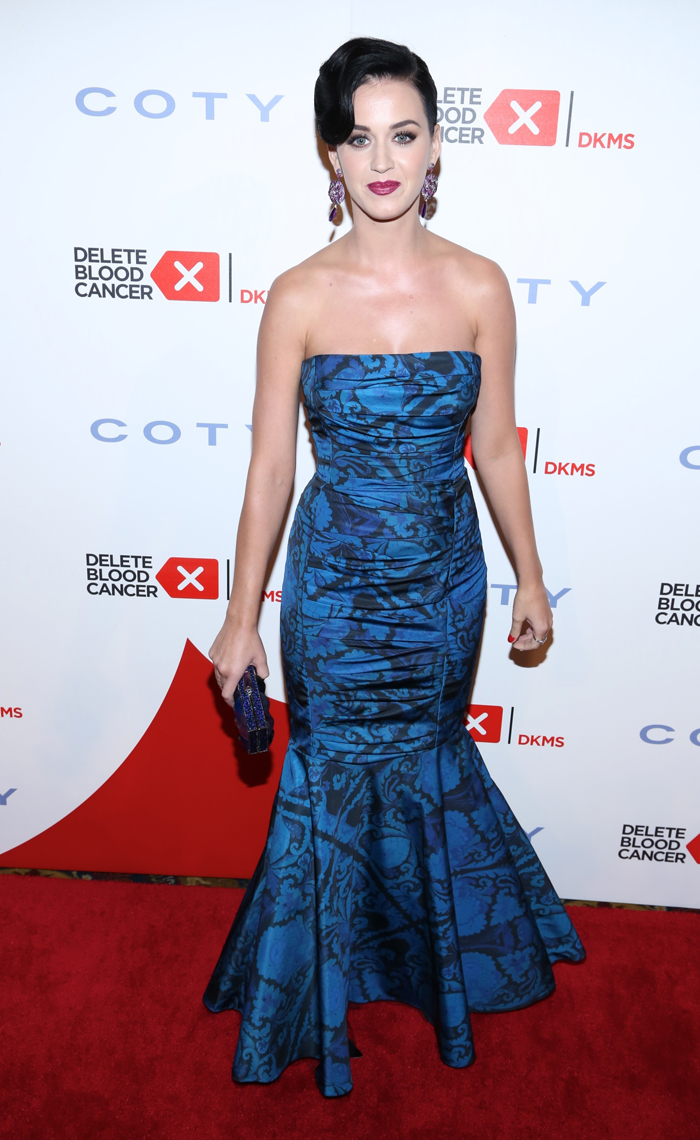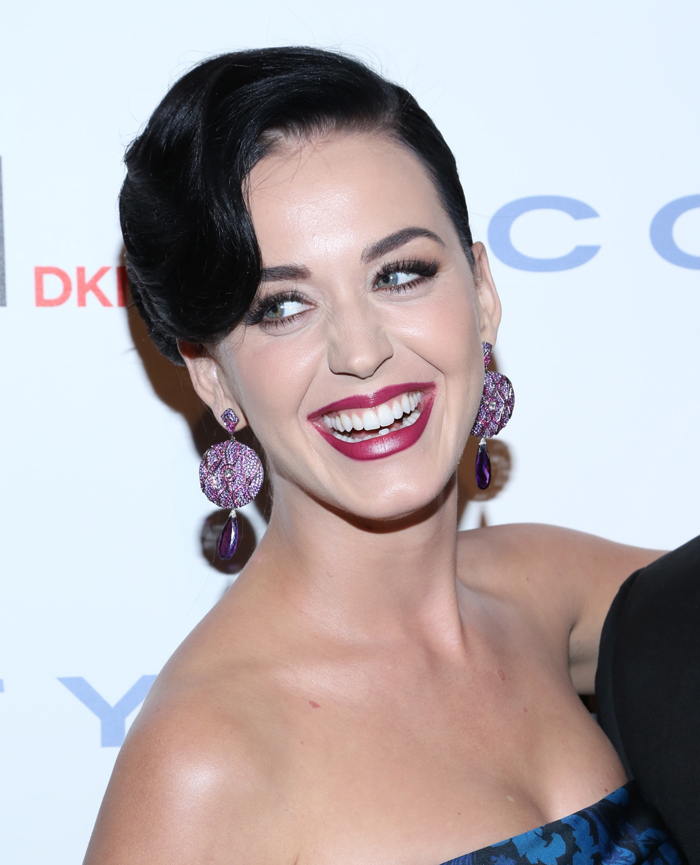 Photos courtesy of Fame/Flynet and WENN