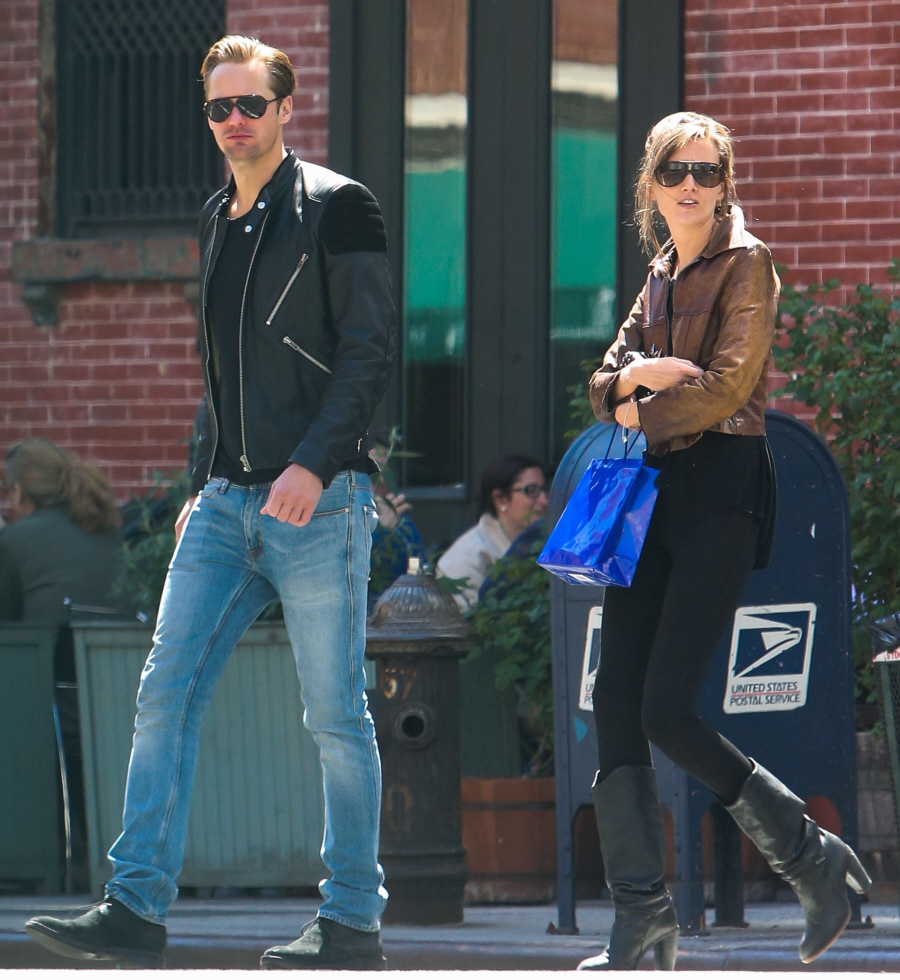 Here are some new photos of a leather-clad Viking having lunch with a "female friend" (those are Fame/Flynet's words) in New York on Saturday. Alexander Skarsgard looks hot, right? The leather jacket seems kind of costume-y on him, but overall, he looks pretty good. I wonder who the friend is? I'm sure the Skars-loonies know. She seems like a taller, more robust version of Keira Knightley, right?
Yesterday's Page Six had a funny little story about Alex. I guess he talked to them when he was doing the red carpet for the screening of What Maisie Knew last week, and he told Page Six about his childhood:
Far from being read nursery rhymes to sleep, Alexander Skarsgard's parents "partied a lot when I was a kid. I would fall asleep, and they would just put me underneath the table and keep partying," Skarsgard said at the Cinema Society/Tod's event for "What Maisie Knew" at Gallow Green. "I loved . . . falling asleep to my parents laughing and . . . drinking and having a good time. I guess some people think that's bad, but I thought it was awesome."
That's a cute story. You have to remember, youngsters, that parents were a lot different in the 1970s, which is when Alex was a little kid. Back then it was probably acceptable to bring your 4-year-old to Studio 54 and let the kid sleep underneath the table while you did lines and danced to the BeeGees. Alex does seem to be slightly warped by his parents' laissez faire attitude towards child-rearing though – he's also told stories of his father walking around naked when Alex's friends came over.
Also – here's the trailer for Season 6 of True Blood. Since I don't watch the show, this is all Greek to me. But Alex looks hot! And Vampire Bill looks tiny, right?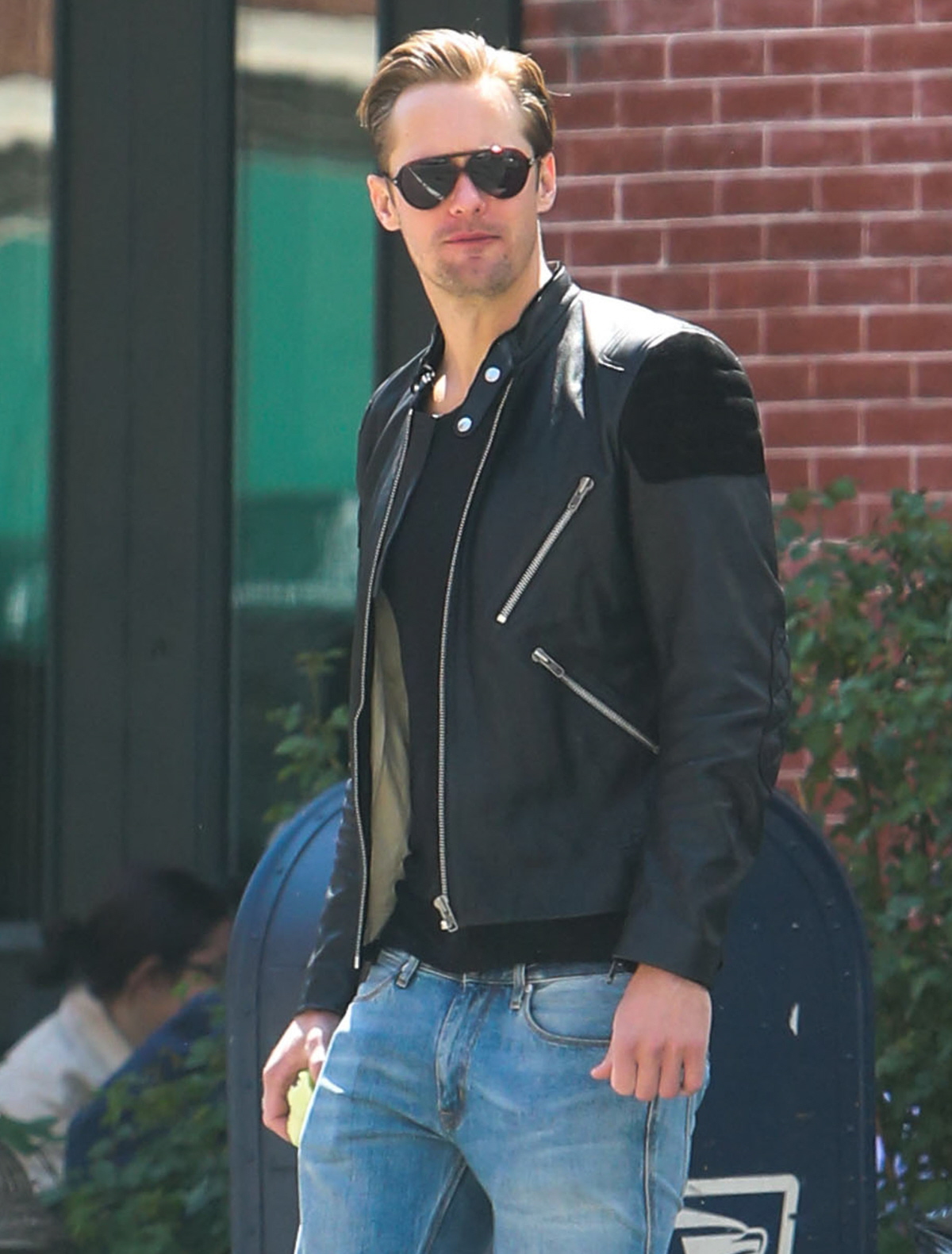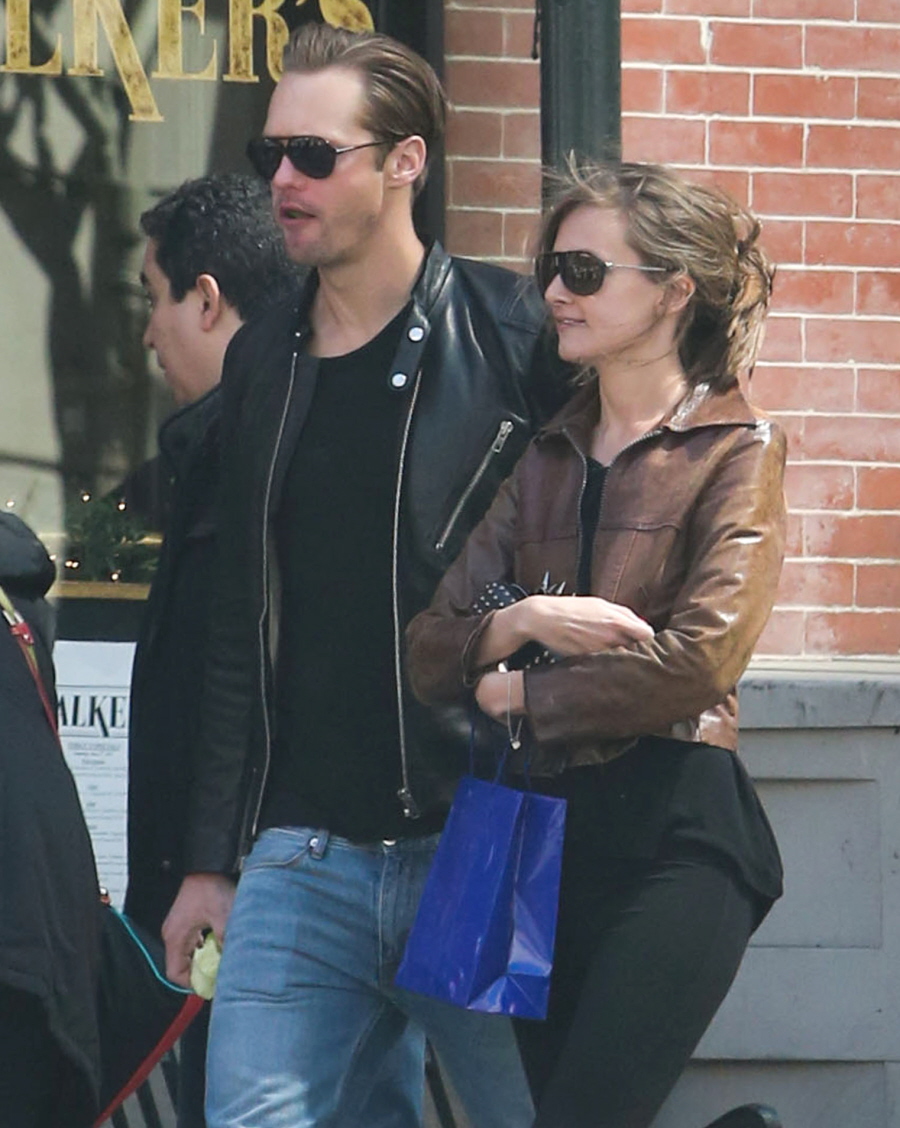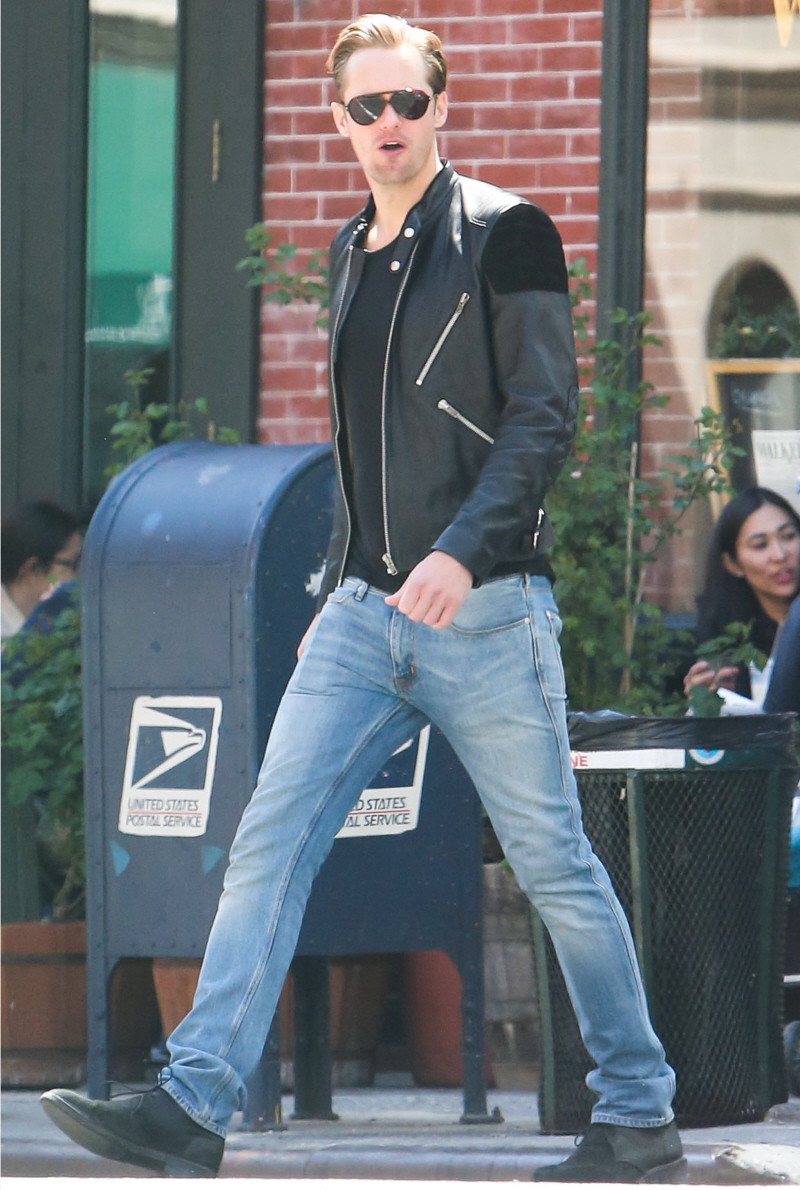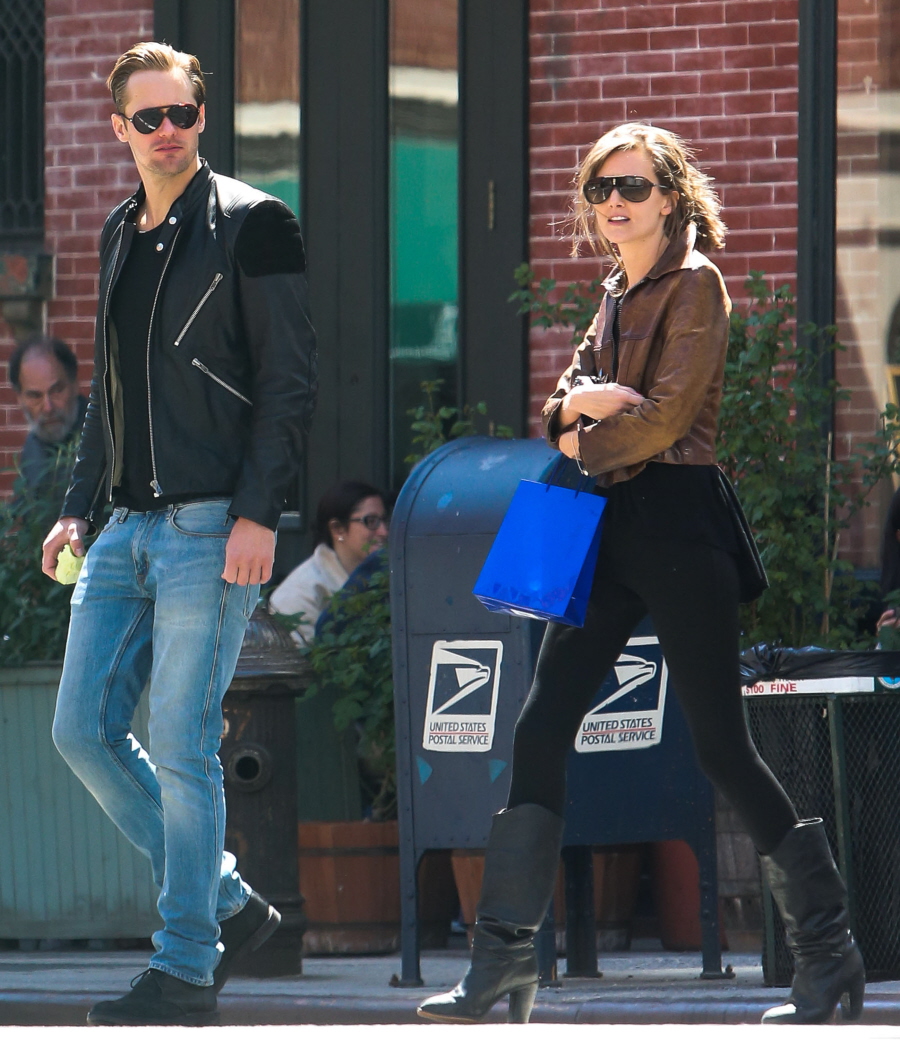 Photos courtesy Fame/Flynet.