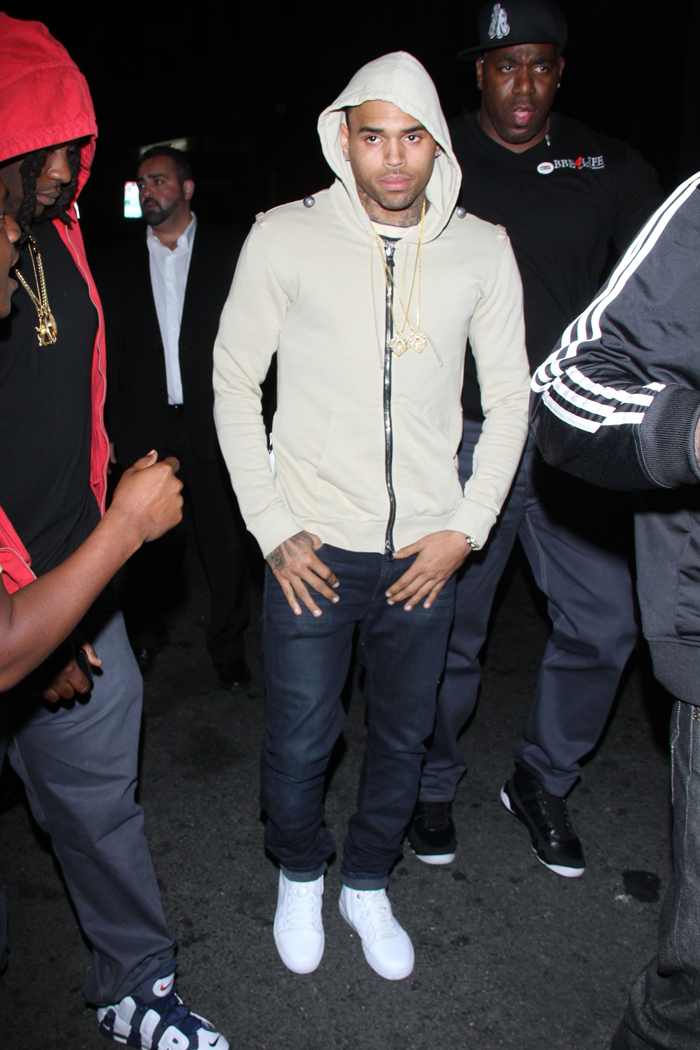 Ah, young love — so naive, so immature, and (in the case of Chris Brown and Rihanna) so violent and tiresomely repetitious. It was only a few months ago that Rihanna was spending her Piscean birthday in Hawaii with Breezy, and Chris was soon so overcome with joy at their reunion that he was delivering expletive-filled rants on how to keep "a bad bitch" in line. Romantic, right?
Well, the good times didn't last long at all. Soon enough, word on the street was that Chris was fooling around with a beautiful waitress, and then he and Rihanna were quickly at odds, which was confirmed when he threw a major fit and unfollowed her on Twitter after Chris stalked Rihanna's profile and saw that she was following Drake. Last weekend, Chris partied with Karrueche Tran at his birthday party while Rihanna was in NYC, and now Chris has officially confirmed that he and RiRi are "off again":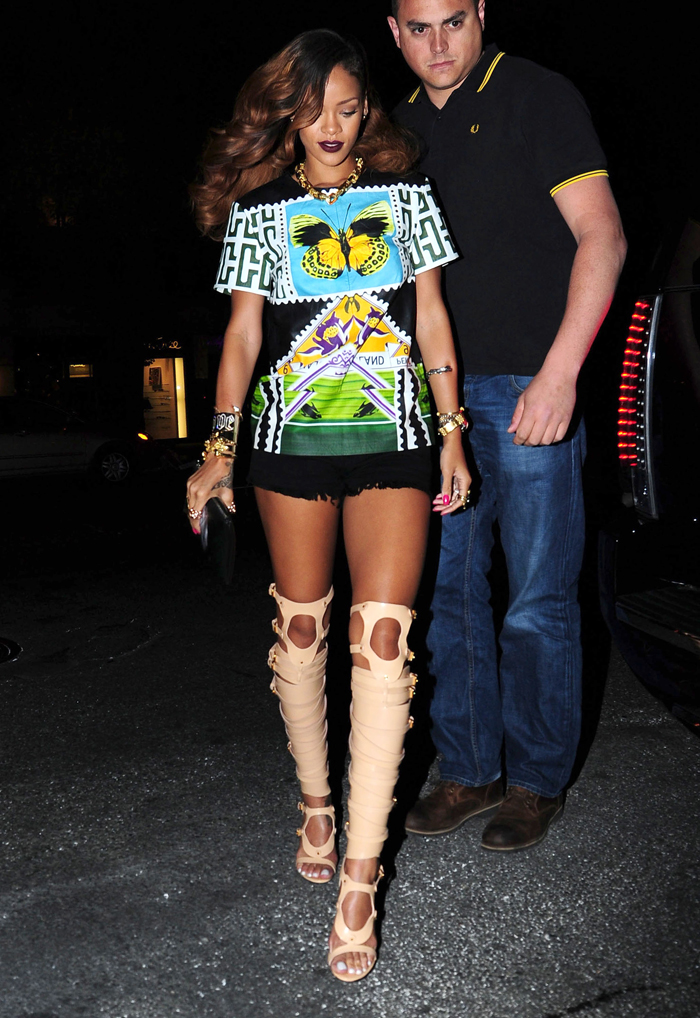 Shocker! Once again, Chris Brown and Rihanna have parted ways, romantically speaking — so said Brown during a recent interview with Australian radio show The Kyle and Jackie Show.

The "Don't Wake Me Up" crooner, who turned 24 on Sunday, May 5, was detailing his multiple birthday celebrations (in L.A., Las Vegas and NYC) when he was asked about his chronically on-again, off-again love Rihanna, 25.

"Imma do it solo," he said, citing his erstwhile girlfriend's touring schedule, compounded by his own full slate. "I mean, at the end of the day, shawty doing her own thang, she on the road. It's always gonna be love. I'm a grown man, just gotta fast forward."

The love's certainly not gone, he reiterated, but personal and professional commitments make the relationship too difficult right now, he said. "I'm always gonna love that person. I can't be focused on wife-ing someone that young. I need to be the best Chris Brown I can be," he explained.

Indeed, Brown reunited with his other on-and-off love, Karrueche Tran, during his birthday bash in Hollywood last Friday — but, alas, according to an onlooker, "He didn't appear to be paying much attention to her and was partying around a lot of girls."

Adds a source close to Rihanna of the latest split: "Of course tomorrow they could be all over each other again, but for now she's done and just living her life and touring. It's how it always is."
[From Us Weekly]
Hmm, I hate to say it, but Chris makes a tiny bit of sense in his claims that both he and Rihanna are too young to be married, which is a particularly shocking thing to hear from the mouth of a dude who acts like he's 12 years old at any given moment. That's probably the smartest thing he's ever said, and hopefully being "the best Chris Brown I can be" means that he'll never hit a woman ever again. One can only hope.
Basically, it sounds like Chris and Rihanna have merely stopped being girlfriend and boyfriend, but they'll probably hook up again in a few weeks or months, and hopefully, no one will be surprised at this development.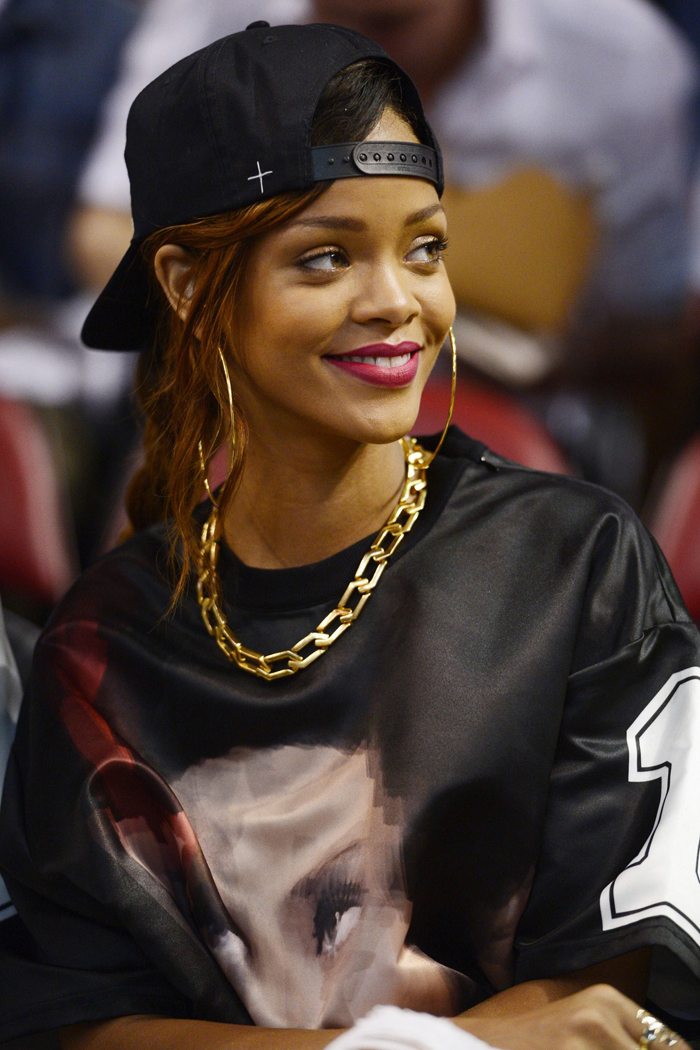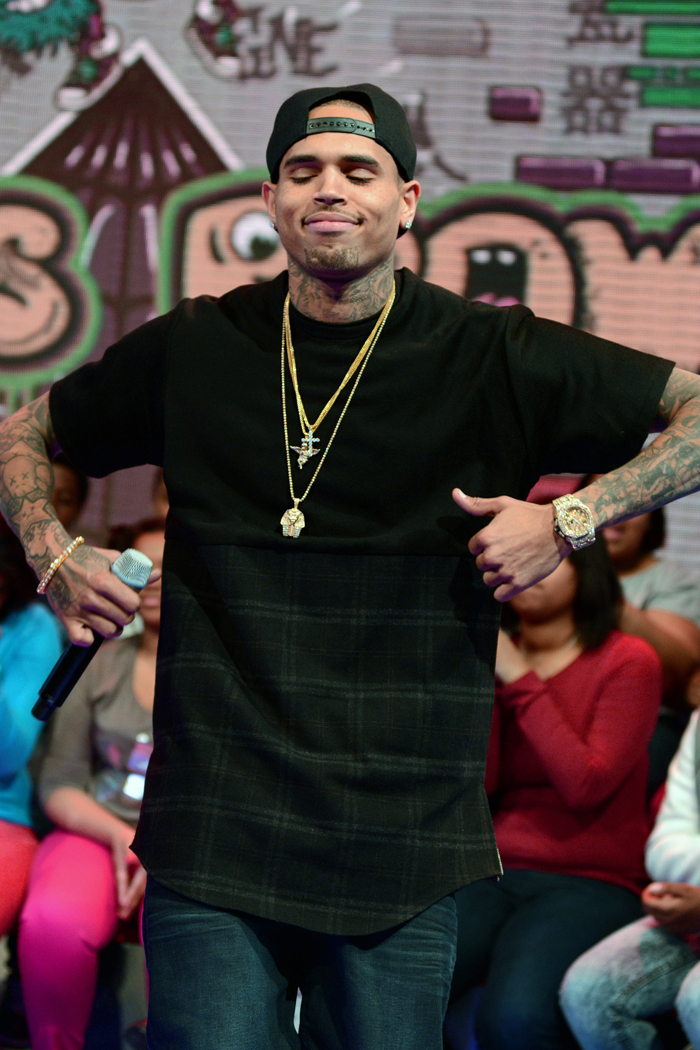 Photos courtesy of Fame/Flynet and WENN