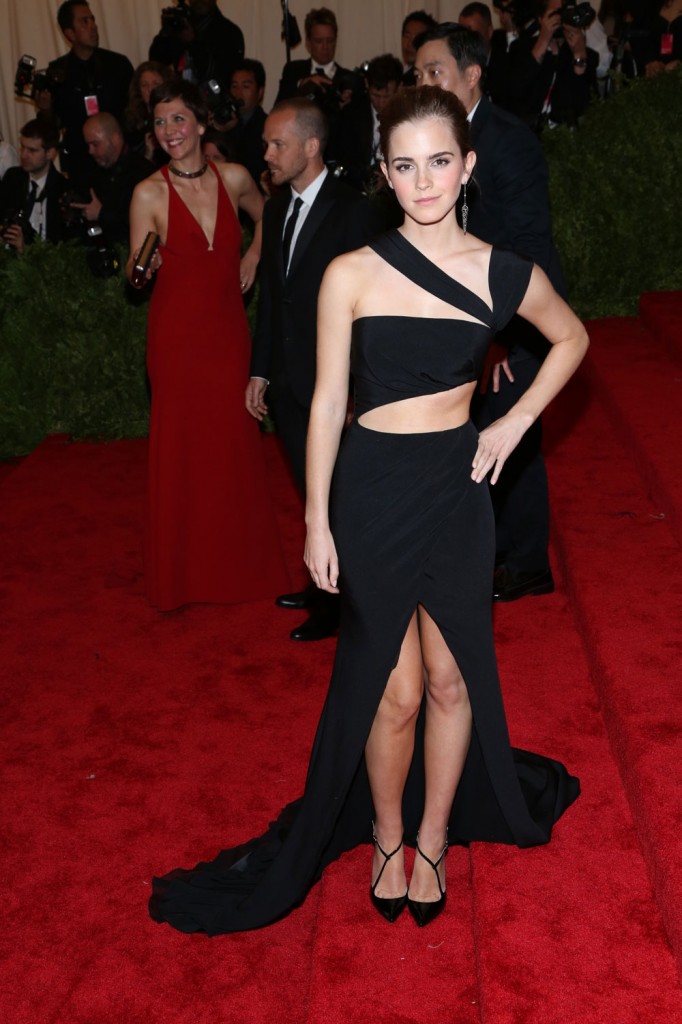 I love to see what Emma Watson wears on the red carpet because she loves contemporary fashion, she can rock some tiny micro minis, and she takes risks. So I thought that last night was a real missed opportunity for her. She wore this cutout Prabal Gurung wrap-look dress which just fell flat for me. For any other red carpet, for something like a movie premiere or an event, this would have worked well. It fits her like a dream, it highlights her great figure, and I love her sleek hair. This was supposed to be a punk night, and I would have loved to have seen her mix it up with some contrasting patterns or even some wild accessories like Sarah Jessica Parker. As it was, this was too safe. Her only nod to punk is an asymmetric earring. Still, she looks super cute.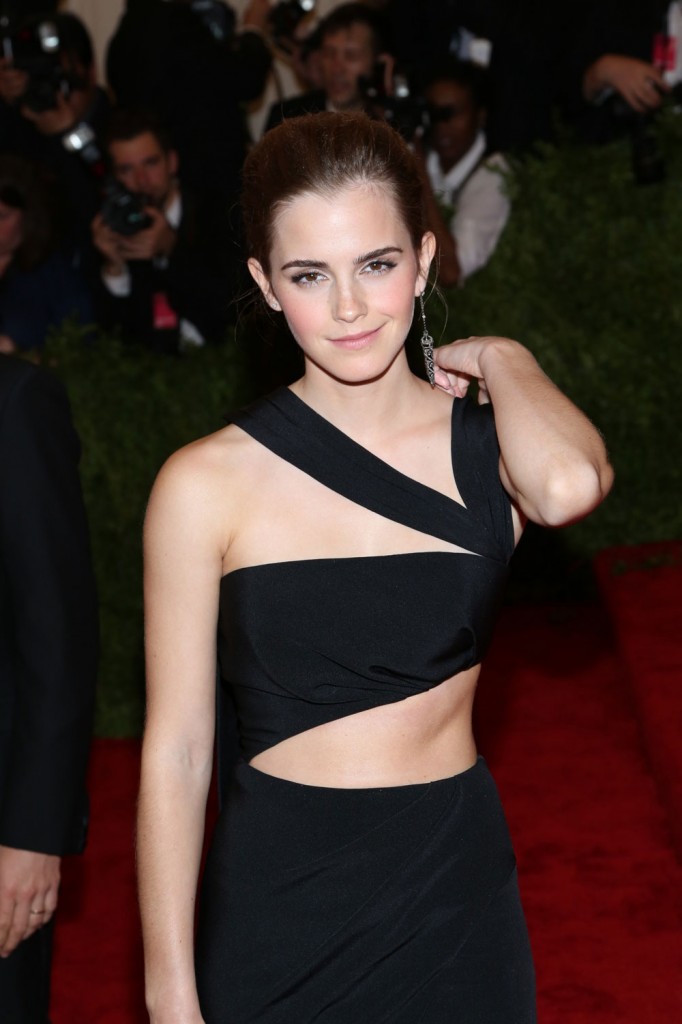 Also, in some photos the dress looks navy blue, but I think that's just due to the flash. It was probably black.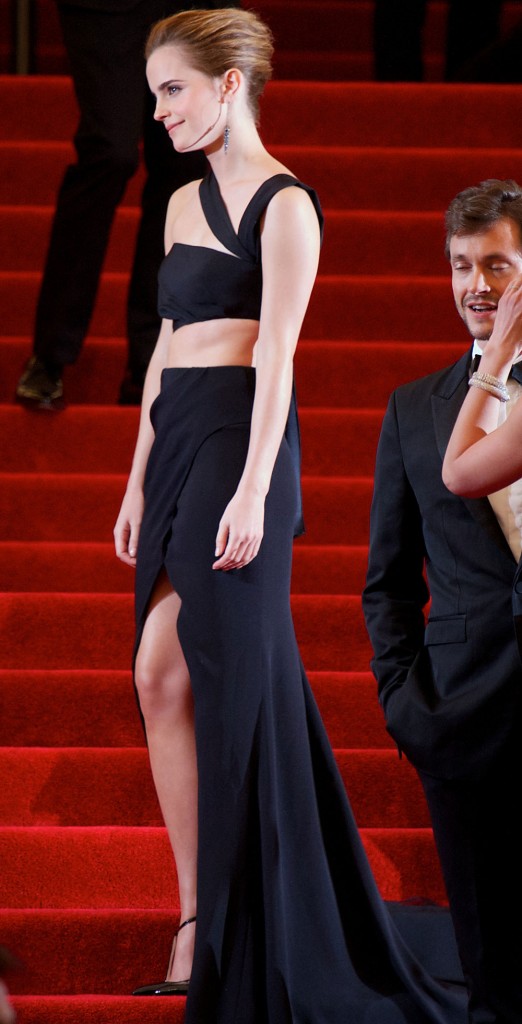 Uma Thurman baffled me in this green Zac Posen fishtail gown. She looked pretty, she really worked that dress, but this is in no way punk. These designers know the theme well ahead of time, they could have worked in a funky belt for her, but she just wore a dress more suited for the Oscars with glamorous styling and classic accessories. Very pretty, but staid and not mixing it up at all.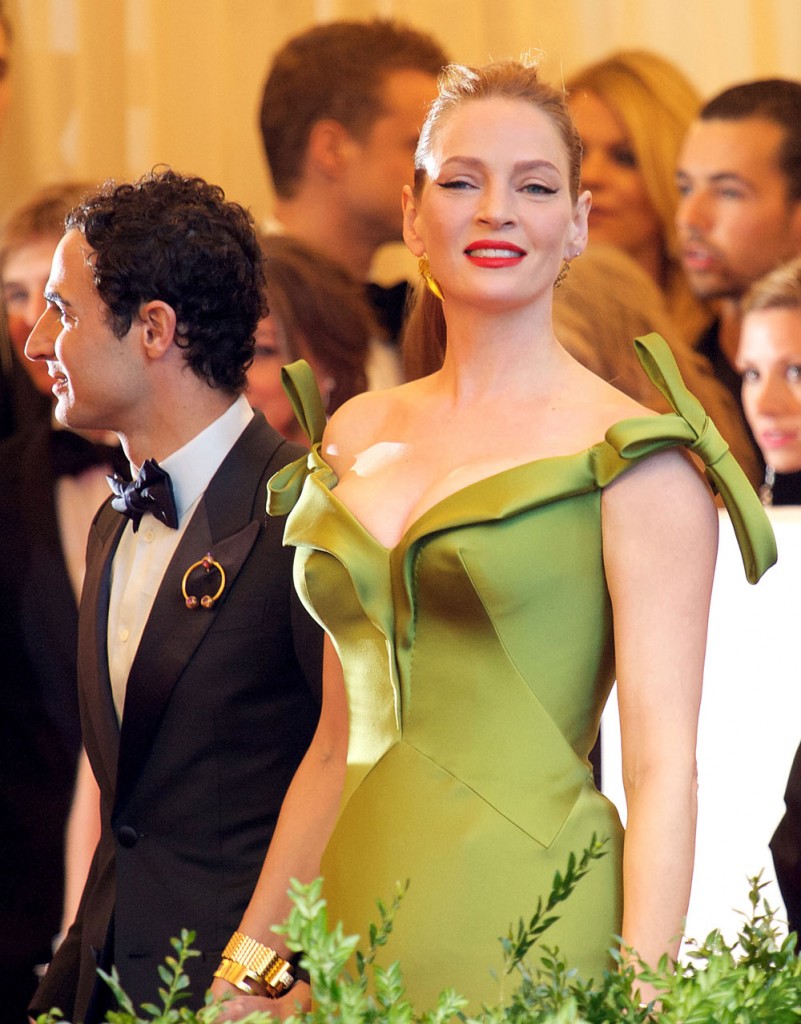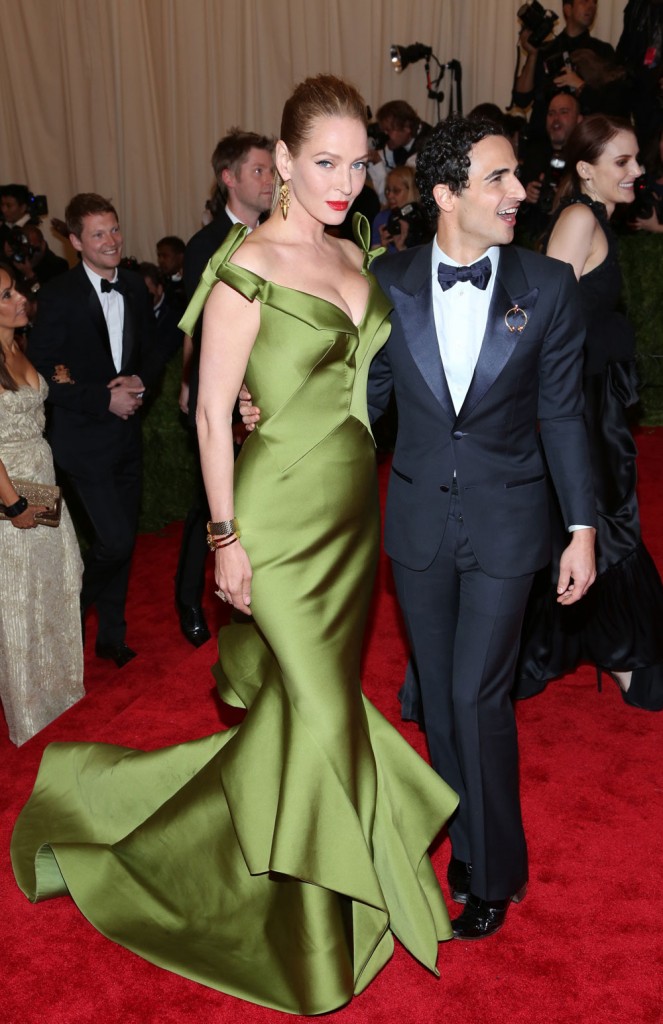 Julianne Hough at least tried a little in this reinterpretation of a strapless princess gown, from TopShop. Kaiser covered Nicole Richie's TopShop gown, and both women did have punky looks. I like the geometric spider web-type print on the gown, the irregular hemline with a black tulle underskirt, her studded shoes and her black and white manicure. She even had some cool overdone eyelashes paired with nude makeup. Whoever styled Julianne did a great job. I think she's wearing a spider ring too!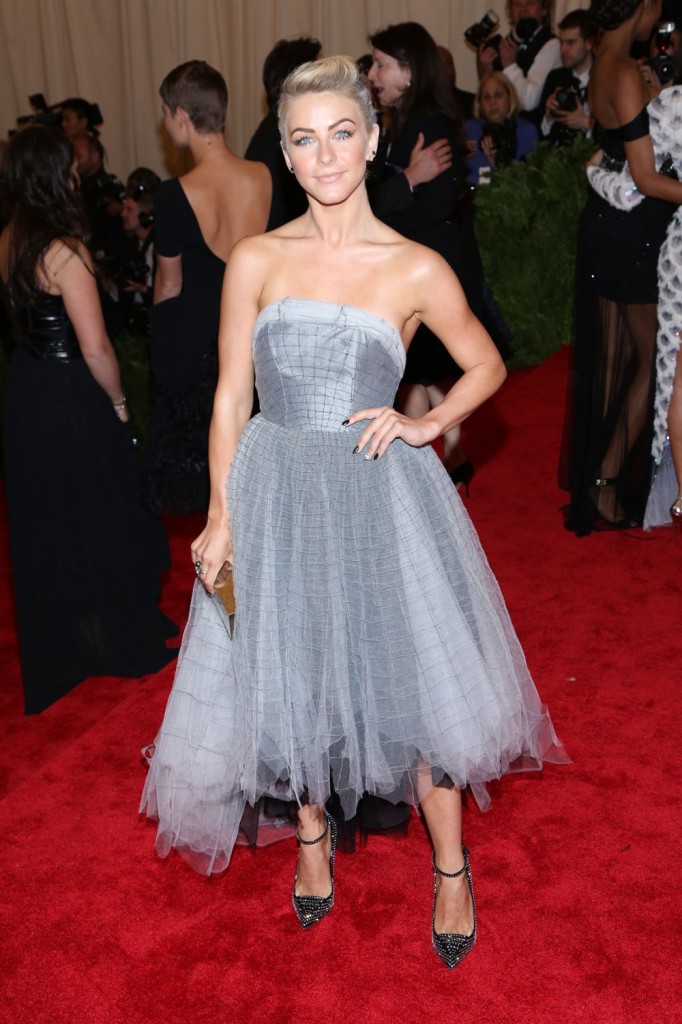 As we heard would happen, Tiger Woods and Lindsey Vonn made their red carpet debut as a couple. All I can do it smirk and shake my head. How is this plain white dress with gold drop earrings "punk"? Something nice: she toned down the raccoon eye makeup and her hair looks pretty.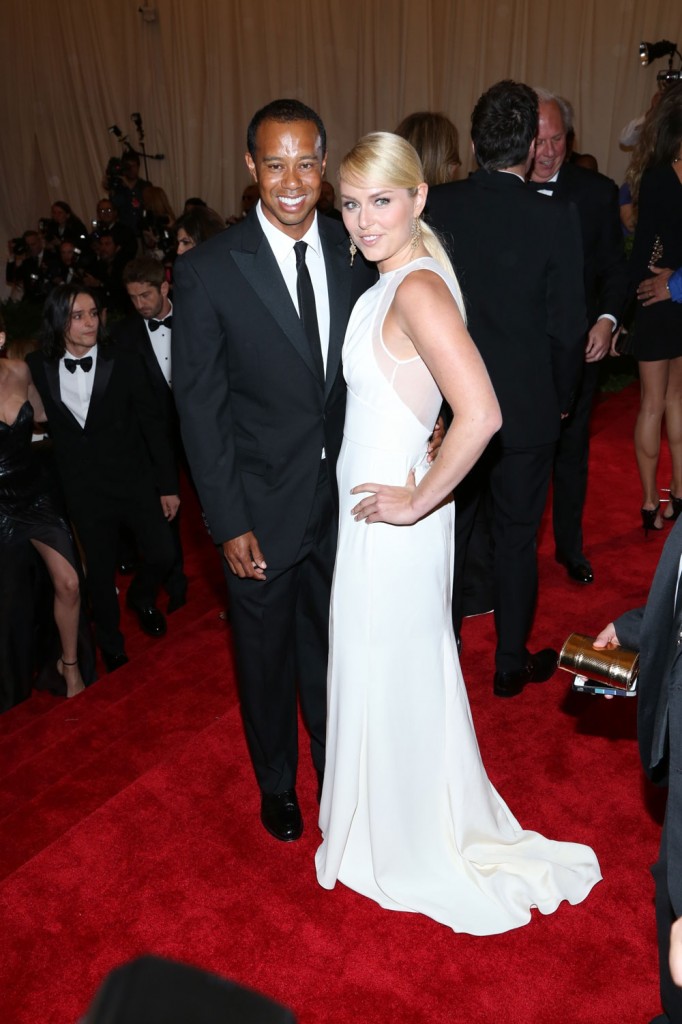 Photo credit: WENN.com and FameFlynet