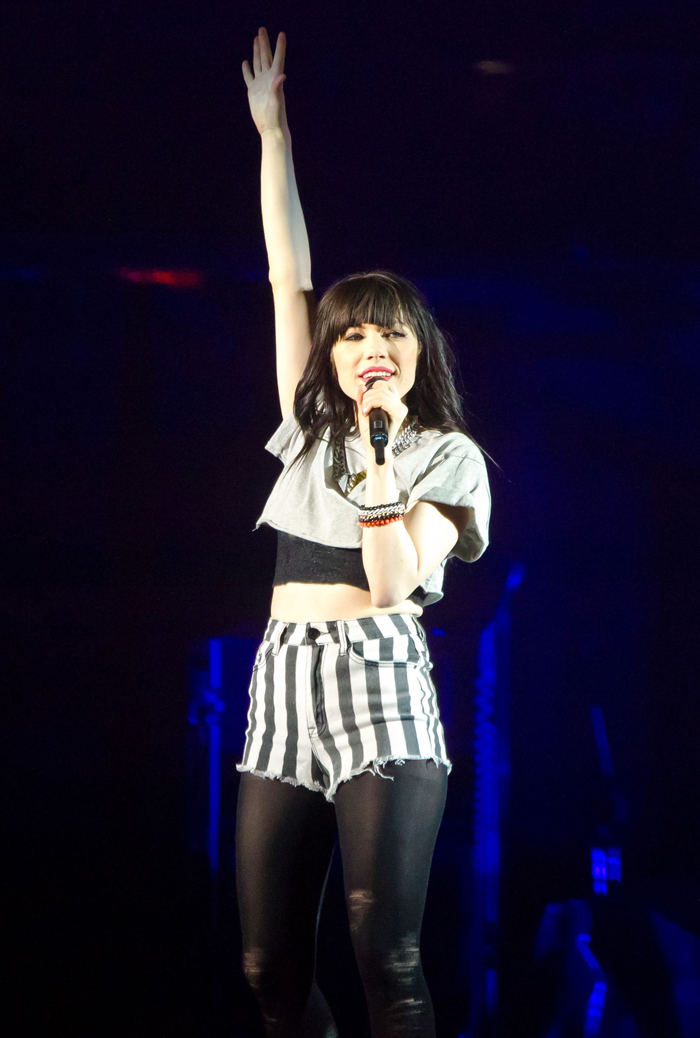 Every time I think about Carly Rae Jepsen (which is unfortunately quite often since her singles play on heavy rotation on gym-centric, satellite radio stations), I am constantly reminded of how young she seems (musically and fashion-wise) and how she is really 27 years old. I guess she molds her image to appeal to the younger crowd, which would make sense since she's touring with her fairy godmother, Justin Bieber.
Well now Carly has shaken things up a little bit by coloring her locks from dark brunette to a dark auburn color that is rarely found in nature. She posted a photo to her Twitter account. What do you think? I kind of like it.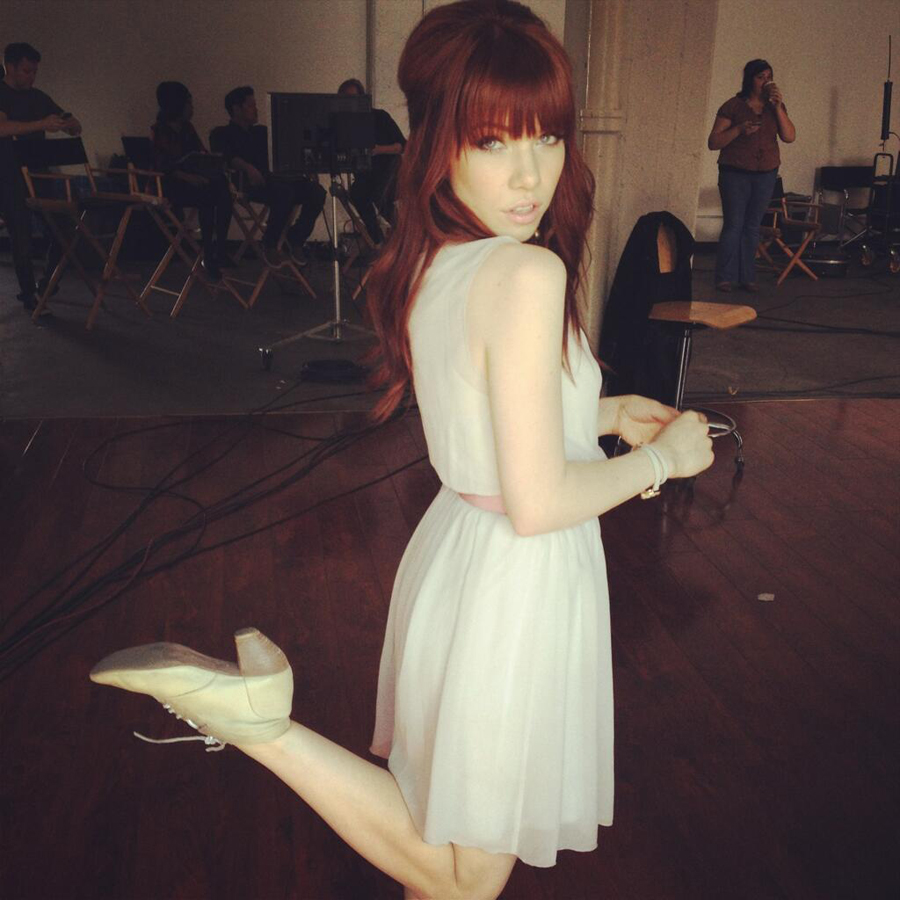 The new color makes Carly look closer to her true age, but I suspect that wasn't her intention in taking the redheaded plunge. What does occur to me is that she still needs to trim her bangs a good half an inch. How on earth does she see through those things? I get that they're long for effect, but I'm vicariously squinting over here.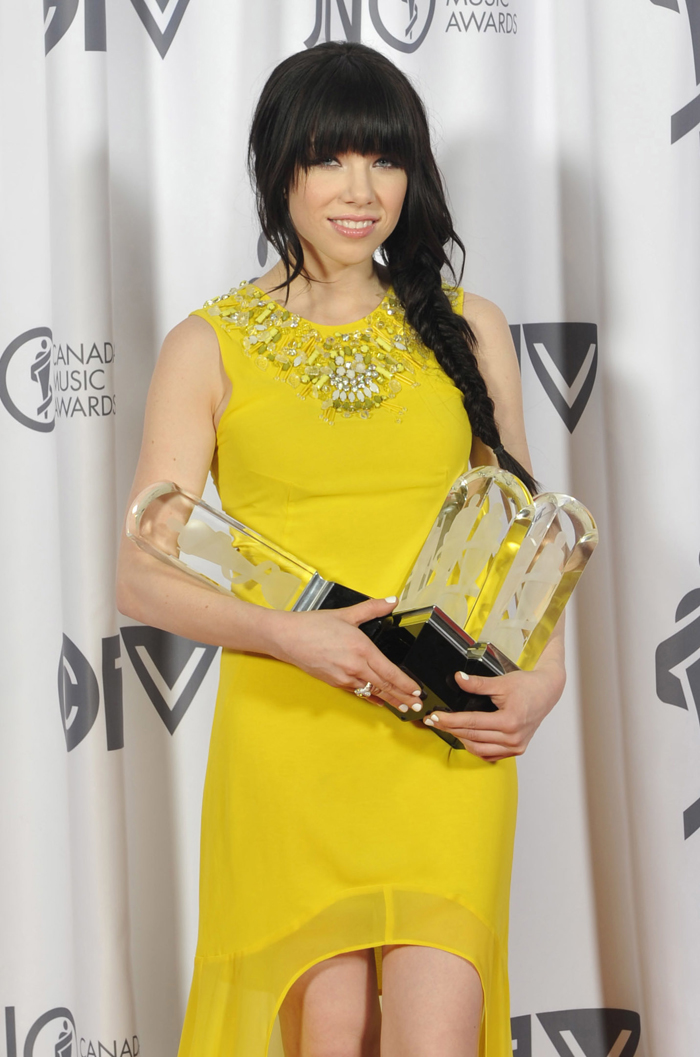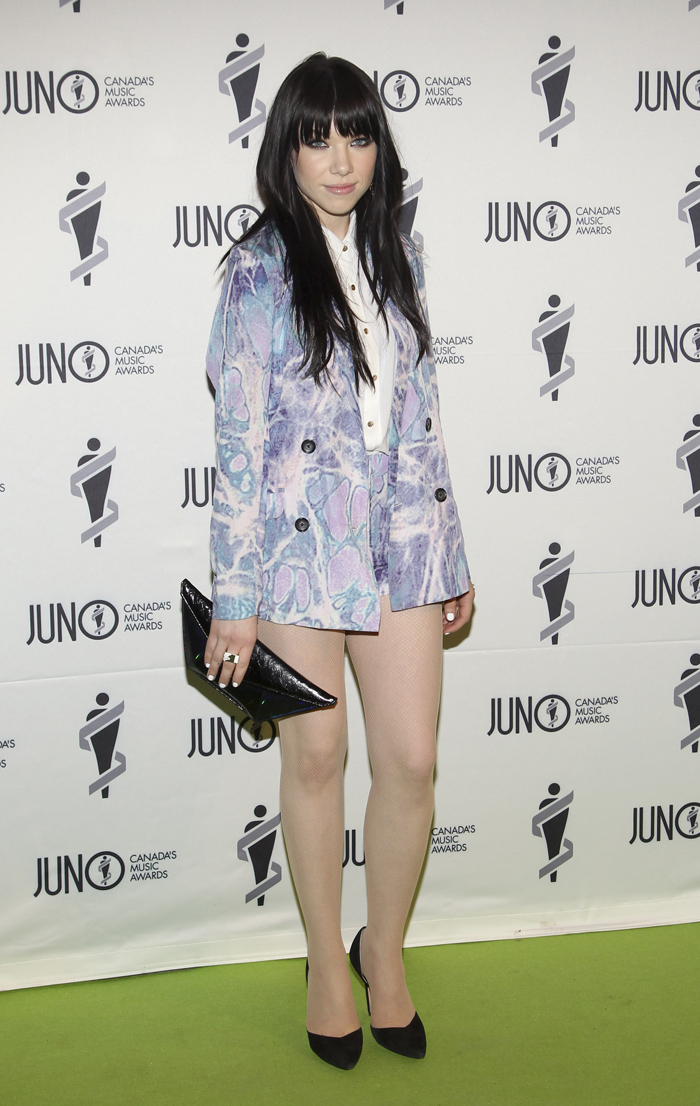 Photos courtesy of Fame/Flynet, WENN, and Instagram