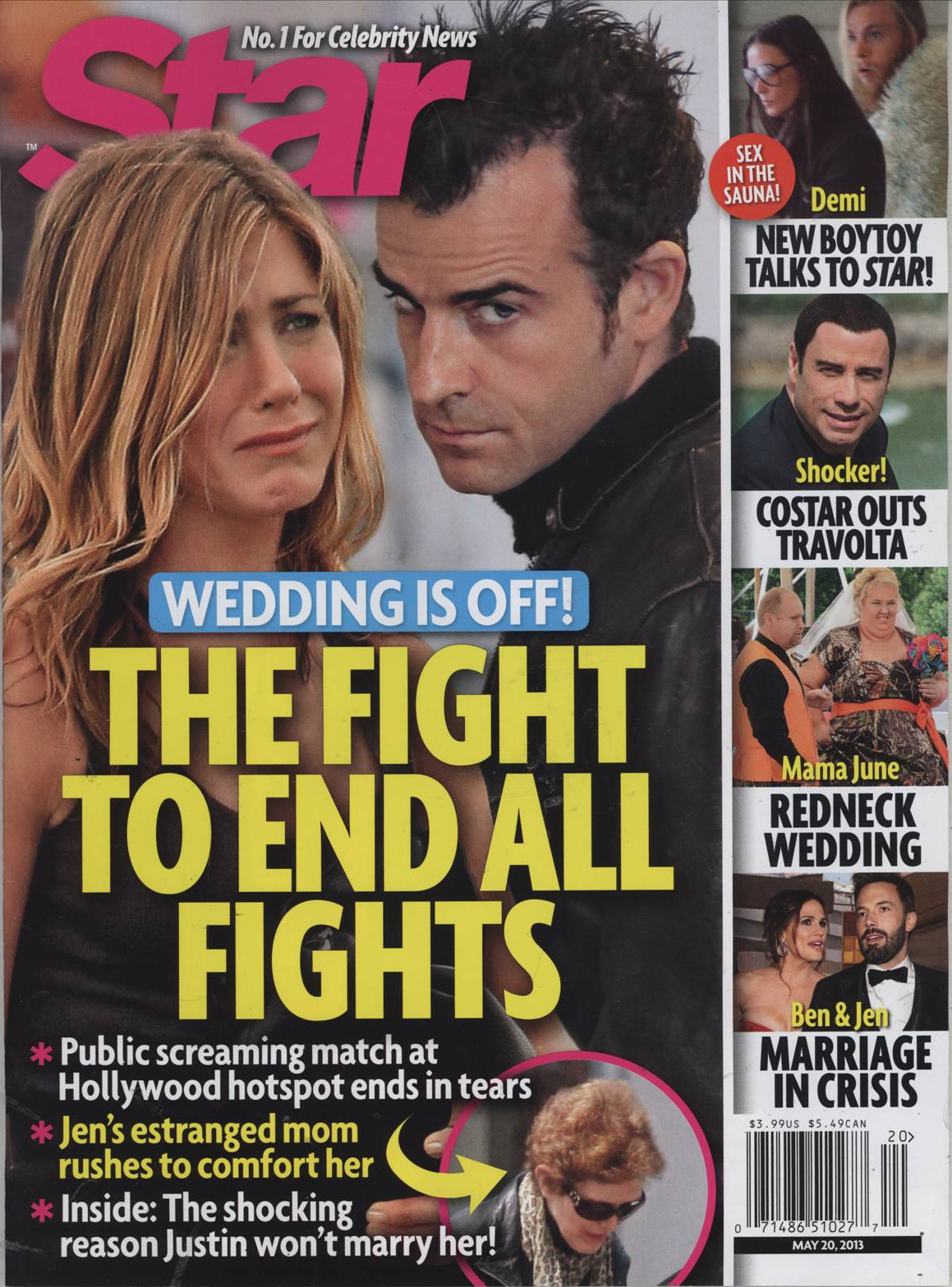 This week's Star Magazine cover story is amazing! I love it, even though I don't believe most of the information in here. The basic gist is that Jennifer Aniston and Justin Theroux's engagement is on the rocks… because she still has feelings for Gerard Butler! But of course there's more to it than that. The first part of the story is just an incident that probably never happened – Justin and Jennifer were partying at the Soho House in West Hollywood at the end of April. They looked miserable… until Gerard Butler came strutting in, and then Jen turned into a Butler fan-girl all of a sudden. Justin was visibly annoyed, so he pulled out his iPad Mini and started ignoring Gerard and Jennifer. Then after Jennifer and Gerard completely ignored him, Justin got up and started talking to other people and he and Jennifer avoided each other the rest of the evening. Then what happened? Tears and betrayal!!
When Jennifer and Justin reunited later that night, "Justin was furious. He called Jen selfish and said he'd felt like a third wheel while she flirted with Gerard all night. Jen broke down in tears. When they left, she had mascara running down her face."

Sources say the friction between them has been building for some time. After months of fighting about everything from their careers to their families to their wedding, the couple must have finally reached their breaking point, because following the blowup, Jen and Justin called off their nuptials.

"Jen and Justin were so happy for a few weeks after getting engaged, but soon Justin got extremely annoyed with her. All she talked about was planning the wedding around her schedule, without even asking what his looked like. She even told Justin that he needed to schedule his projects around hers! Justin is a very driven guy and he won't change his work or personal engagement for anyone, including Jen." So, because of what he sees as Jen's lack of respect for his career, Justin has refused to set a wedding date.

When vacationing in Mexico over Christmas, "Justin told Jen that he was seriously considering a role in a movie that would be filming later this year, and she freaked out and told him he needs to OK all his projects with her. Justin flipped out and told her that he has a career too, and there's no way he's giving it up for her."

"Justin told her she'd better knock her ego down a couple of notches or he'll never marry her."
[From Star Magazine, print edition]
Star goes on to say that poor Jen never talks back to Justin when he's in one of his bitchy moods, although she did passive-aggressively go out on a friendly "dinner" with Gerard. Allegedly. While I wouldn't put it past Justin to be a smack-talking tool, and I wouldn't put it past Jennifer to demand that Justin cater to her every whim, I'm not sure about this larger theme of "Justin is going to remain independent, his career means everything to him." He's barely lifted a finger since he got with Jennifer. He has no film projects coming up at all, unless you count the barely-confirmed sequel to… Zoolander. Eh.
Methinks Justin likes having a sugar-mama and whatever Jennifer wants is fine with him as long as she pays the bills. For what it's worth, Gossip Cop spoke to "a source close to Theroux" who said the story is "false". Oh, and Gossip Cop also says that Jennifer and Gerard Butler never dated, which is funny because her publicist spent a lot of time and money trying to convince people that some kind of romantic relationship happened. Oh, well.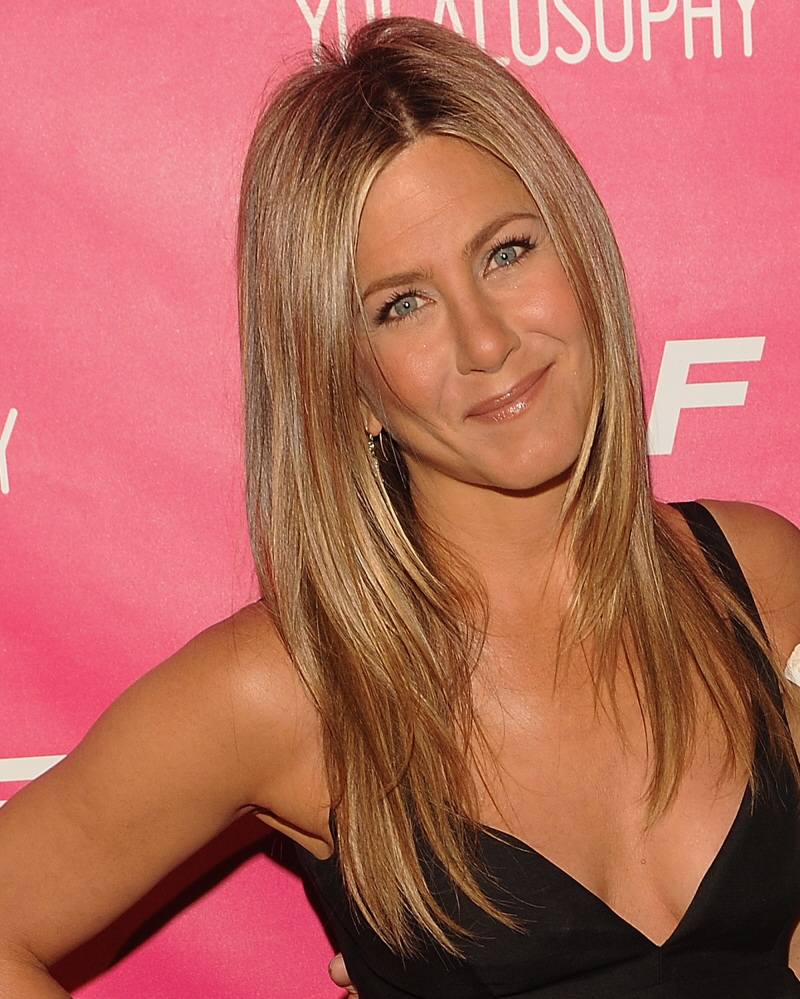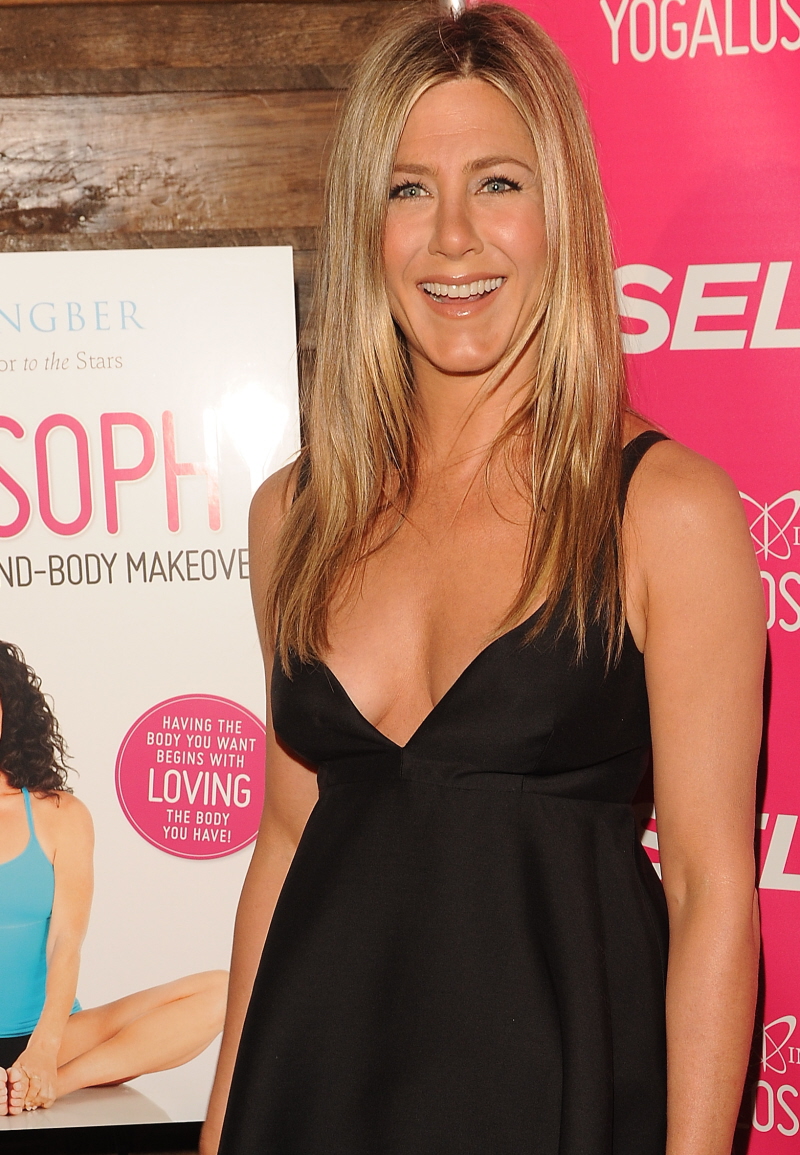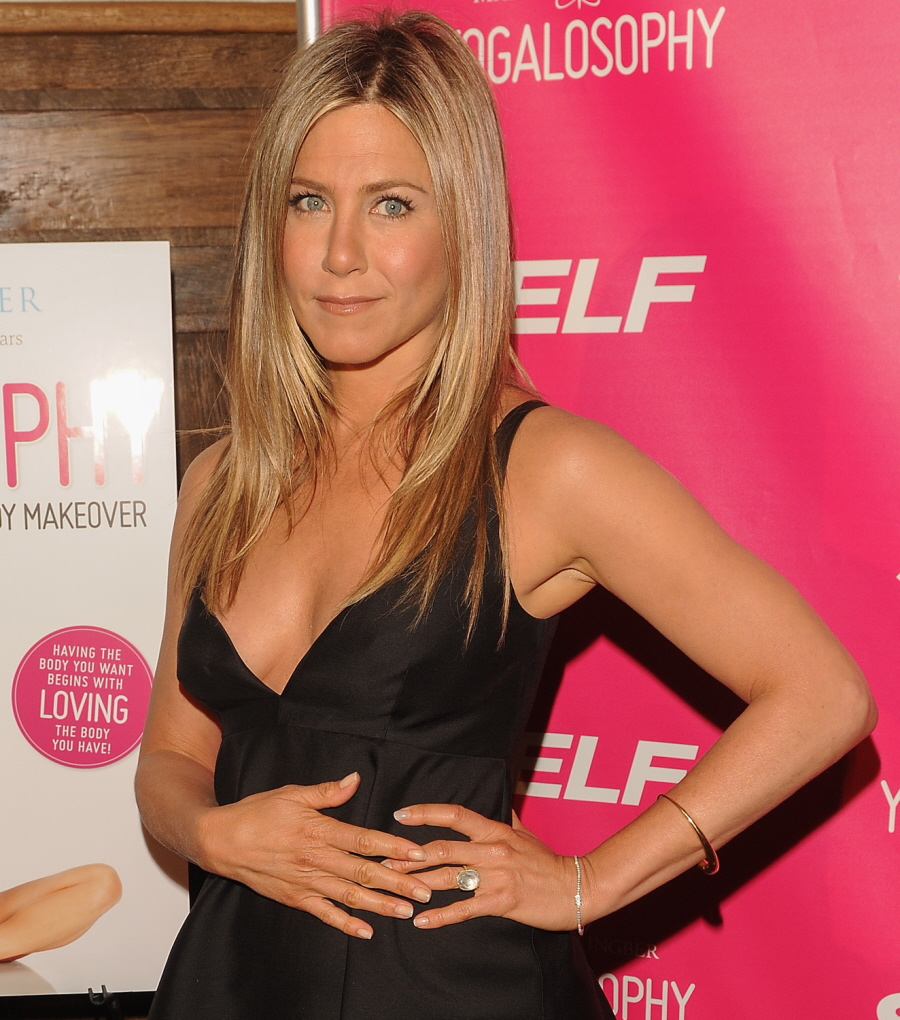 Photos courtesy of WENN.