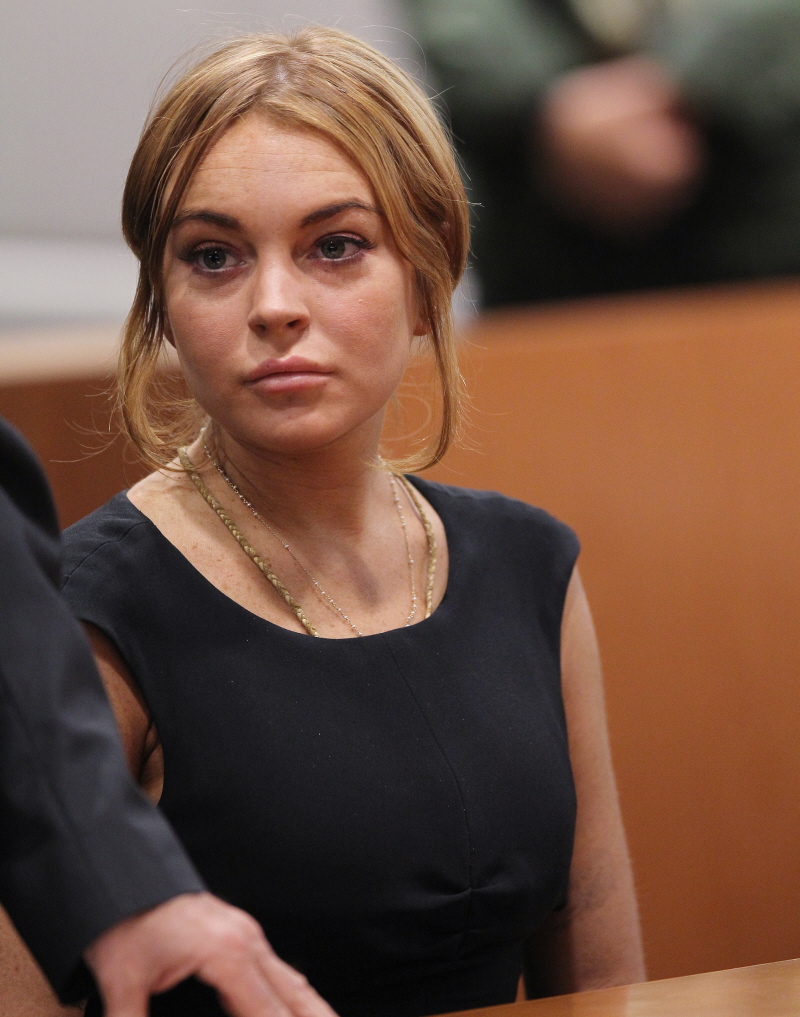 One of the most amusing/depressing parts of Lindsay Lohan's current rehab stay is that in her mind, this is not a punishment. It's like she's doing some kind of regimented spa treatment and nothing about LL's actions indicate that she's taking it seriously at all. Also depressing/funny? She seems to have completely forgotten that this rehab stay is mandatory, that it is court-ordered. Last week we heard that she was trying to crack-hustle her way out of Betty Ford, wanting to go to some Hawaiian spa/rehab instead. Well, guess what? The Betty Ford Clinic took away poor Linnocent's Adderall and now she REALLY wants to go to a new rehab. GAWD! Don't you know that Lindsay Lohan is doing YOU a favor, rehab? Why you gotta be such a buzzkill, rehab? You used to be so much fun, rehab.
It's Lindsay Lohan's worst fear … doctors at The Betty Ford Center have cut off her precious supply of Adderall — and now, she's hell-bent on making her escape.

Sources close to Lindsay tell TMZ … doctors at the rehab center evaluated Lindsay this week and decided she does NOT need her Addy pills, despite Lindsay's claims she suffers from ADHD (attention deficit hyperactivity disorder).

We're told Betty Ford's doctors almost NEVER give anyone over the age of 15 the powerful drug, because the docs believe there are plenty of substitute meds for ADHD that do the trick without the addictive qualities inherent in the drug. And, we're told, the doctors are well aware many people — especially Hollywood types — misuse Adderall as a weight-control drug.

Here's the immediate problem … Lindsay is telling her friends she CANNOT stay at Betty Ford and wants to be moved to another facility that is not hard-nosed about Adderall.

And this sets up yet another crisis, because it seems inconceivable Judge Jim Dabney and prosecutors would ignore the Betty Ford doctors and trump their diagnosis by letting Lindsay make a move.
This is an unexpected punishment from the Betty Ford Clinic. I believe they let her stay on Adderall the last time she stayed there. Of course, they also gave her day passes to go out drinking the last time she was there, so let's not put too much faith in Betty Ford. Still, this might be the first time in YEARS that Lindsay is stone-cold sober, no vodka or cocaine or Adderall or anything. She must be freaking out.
Oh, and In Touch Weekly had an interesting story in this week's issue – apparently just before she flew to LA, Lindsay was partying HARD in New York. A source says, "She partied up until the last minute." LL and a group of friends went to Gemma and "The entire group ordered dinner and ate, except for Lindsay — all she ordered was two rounds of double vodka on the rocks. She didn't eat anything! She seemed wasted and downing vodka. She paid for everyone — a few hundred dollars." A few nights after that, she was spotted at 1Oak and Bitter End, where she was partying hard there as well. Because she takes this all so seriously.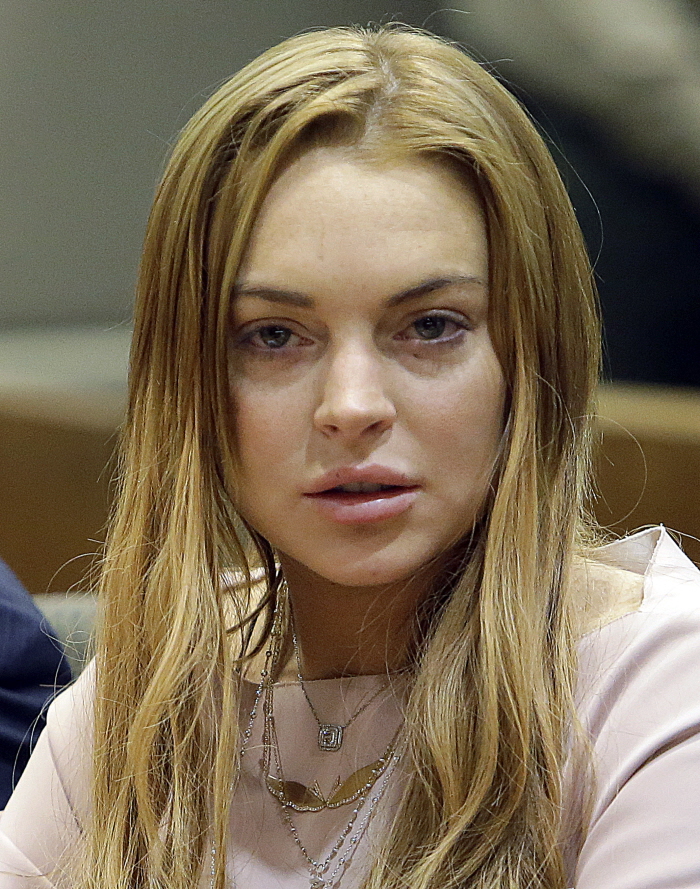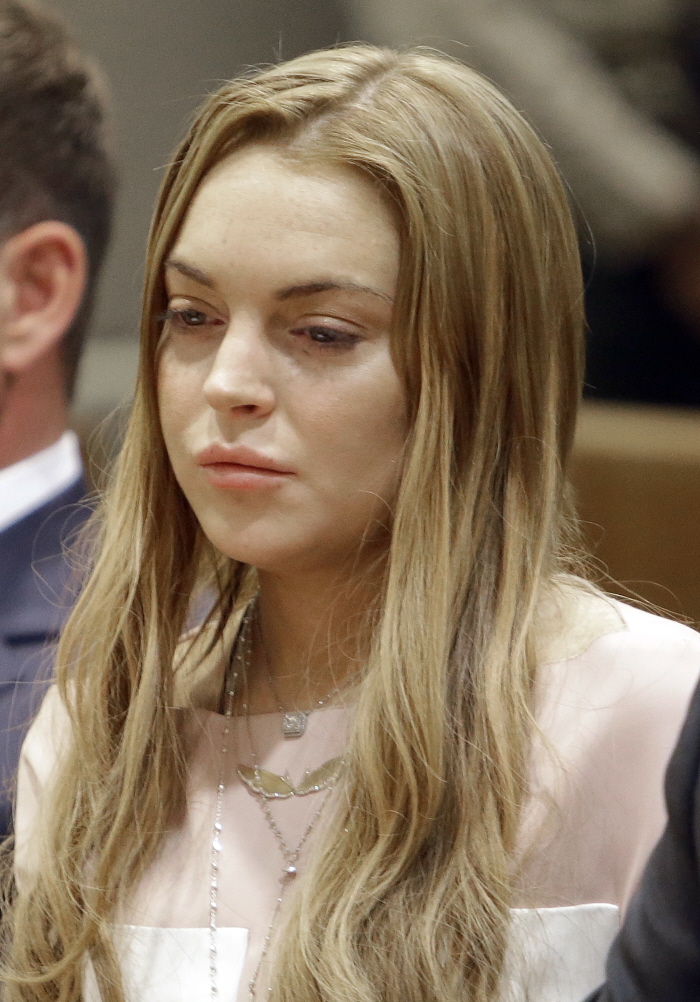 Photos courtesy of WENN.