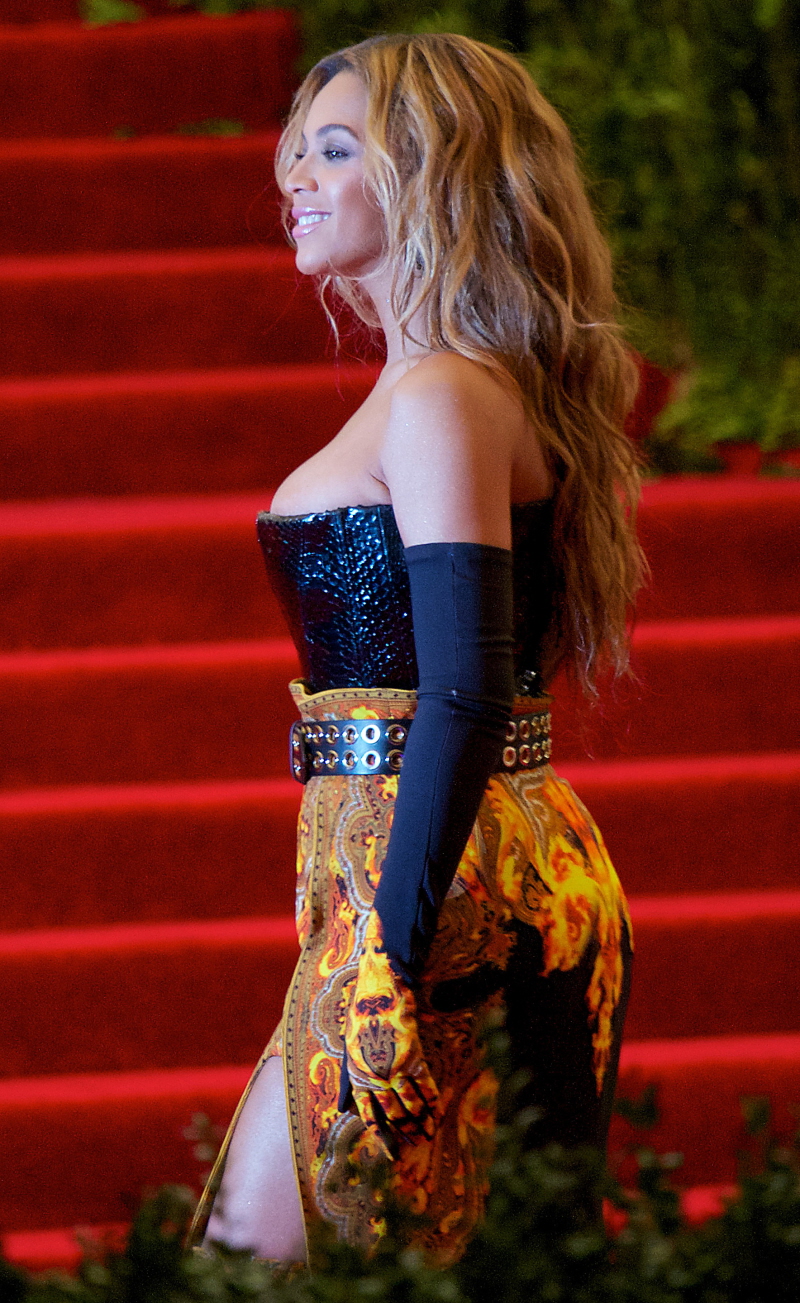 Many of you were discussing whether Beyonce is pregnant again (?) after her appearance at the Met Gala last week. I discussed it in another Beyonce post, didn't I? Yes, we talked about it in the "hand-carved ice balls" post. It seems that some people are discussing the possibility that Beyonce has gotten knocked up again, this time while she's on her Mrs. Carter Show tour. Now Page Six is kind of running with the rumor:
Music insiders are chattering about Beyoncé expecting her second child with husband Jay-Z. Multiple sources told us after the Met Gala last week that the singer, who is currently in the middle of a world tour, is pregnant. Bey wore a Givenchy gown with a high, belted waist that carefully camouflaged her midsection, but pictures have emerged on blogs of what looks like a baby bump from recent tour dates.

Last week Beyoncé, who gave birth to daughter Blue Ivy in January 2012, gave an interview to ABC's "GMA," where she said, "I would like more children. I think my daughter needs some company. I definitely love being a big sister."

But she came short of saying when that would occur: "At some point, when it's supposed to happen," she told ABC's Amy Robach. Beyoncé's rep didn't get back to us for comment.

But we wouldn't expect her to — the singer announced she was pregnant with Blue Ivy at the 2011 MTV Music Awards by revealing her bump on the red carpet.
Yes, remember when Beyonce announced her first pregnancy? Remember how the week before, her stomach had been completely flat and then BAM, she had a large bump at the MTV VMAs? Why wouldn't Beyonce do that again? And by that I mean, if she was pregnant, why wouldn't she slap another pillow on and debut the thing at the Met Gala, which she co-hosted? The "famewhore" aspect doesn't make any sense, because if Beyonce really was pregnant (again…?), she would want to maximize the attention she got from the announcement, like she did the first time. So I'm saying I don't think she's knocked up again. Maybe I'm wrong, whatever, caveat, etc. But I just don't think she would get pregnant just a few weeks into her tour, you know? Isn't it more likely that she just gained some weight or something?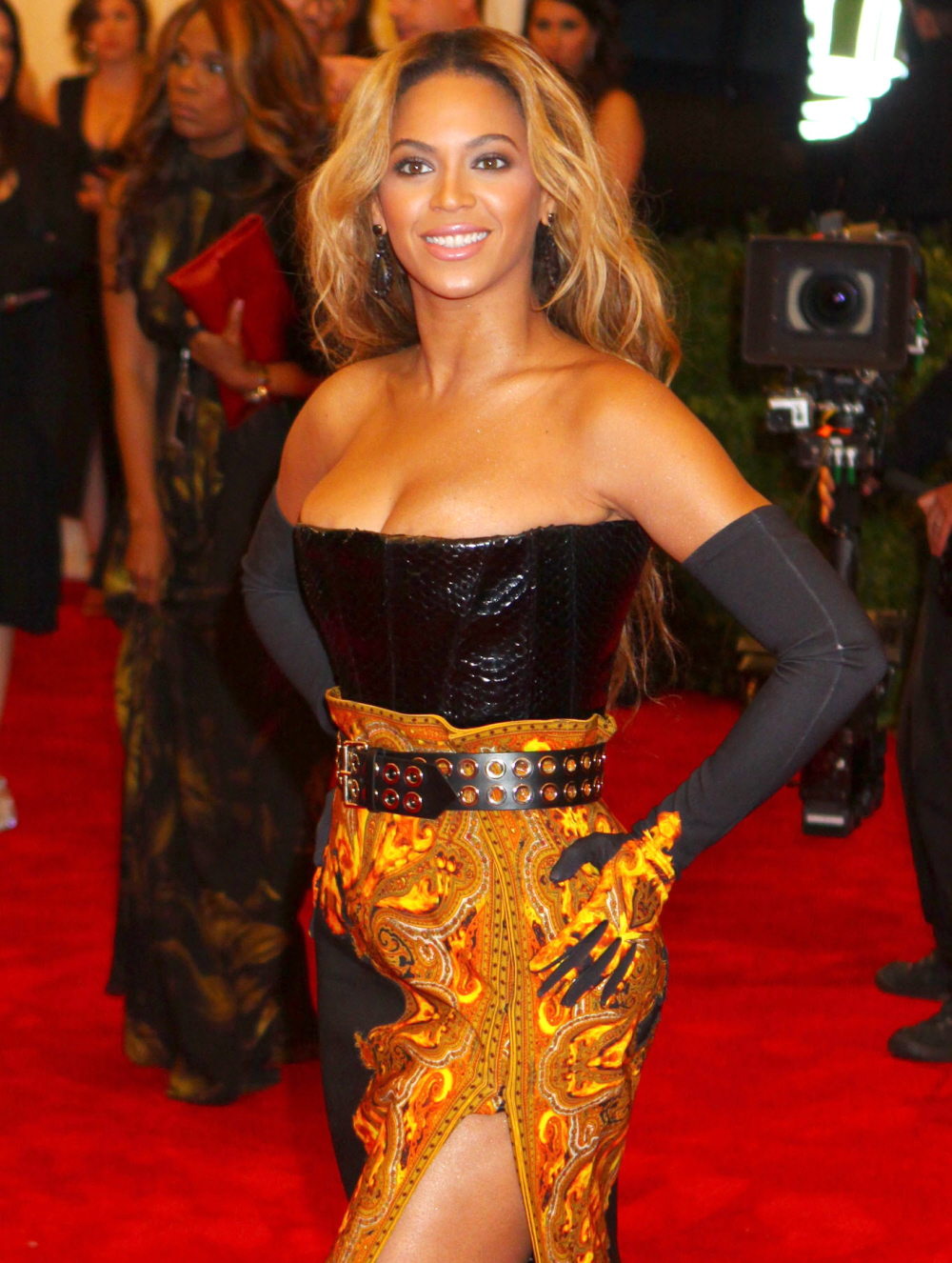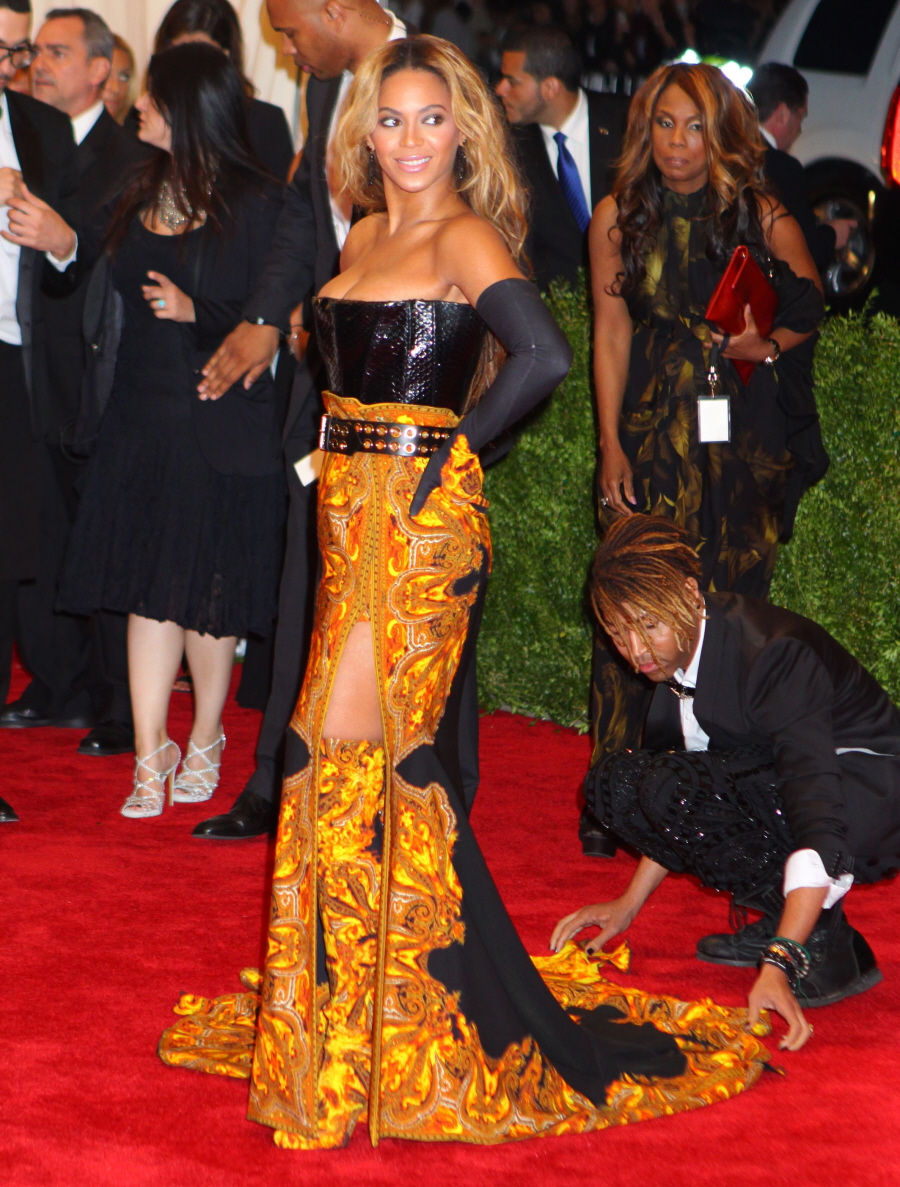 Photos courtesy of WENN, Fame/Flynet.