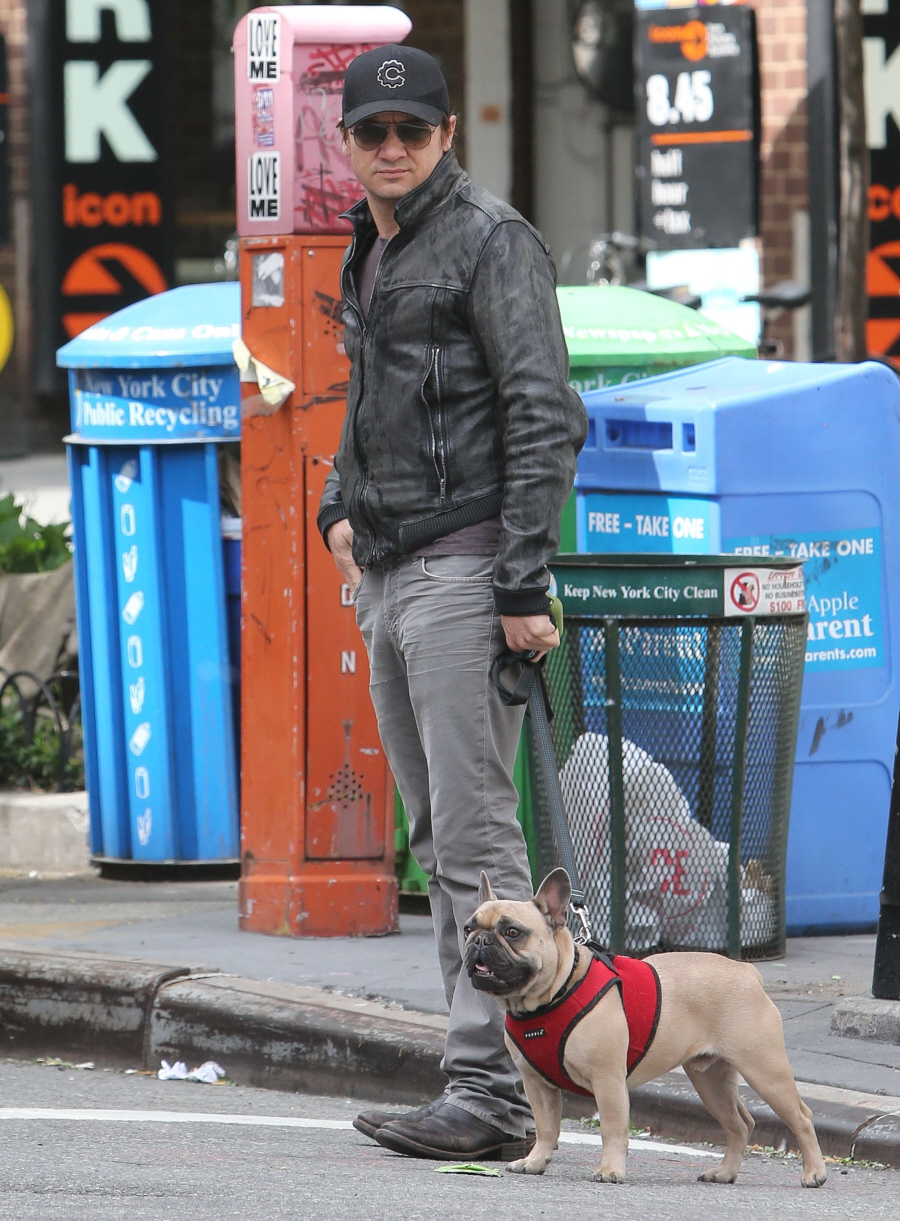 Here are some new photos of Jeremy Renner out and about in New York City on Friday. Jeremy was with his new little dog friend, whose name I do not know. I believe the breed is French bulldog. Jeremy had a French bulldog a few years ago too, a cream-colored sweetheart named Franklin. Franklin passed away last year when Jeremy's friend/roommate (cough) took the puppy outside for an extended period of time on a really hot day, and the dog died of what amounted to heat stroke. It was really sad because Jeremy even talked about how much he loved Franklin in several interviews.
This little dog looks especially sweet, but he also sort of looks like Renner too, right? They say dogs begin to resemble their owners, but I think Jeremy just got a dog who looks a lot like him. I like his little vest thing. I wonder how the puppy is getting along with the new baby, Ava Berlin…?
Meanwhile, have you heard all of the gossip about Renner possibly being out of any potential Marvel follow-up film, like The Avengers 2 or whatever? There were several stories claiming that Jeremy and Marvel execs had fallen out and that if Hawkeye returned to the franchise(s), the part would be recast, like they did when Terrence Howard left the Iron Man franchise (he was pushed out over a money dispute). Currently, Perez Hilton claims that Renner will definitely return as Hawkeye in an upcoming film, but other people are saying that Hawkeye might be completely written out of the series altogether. Who knows?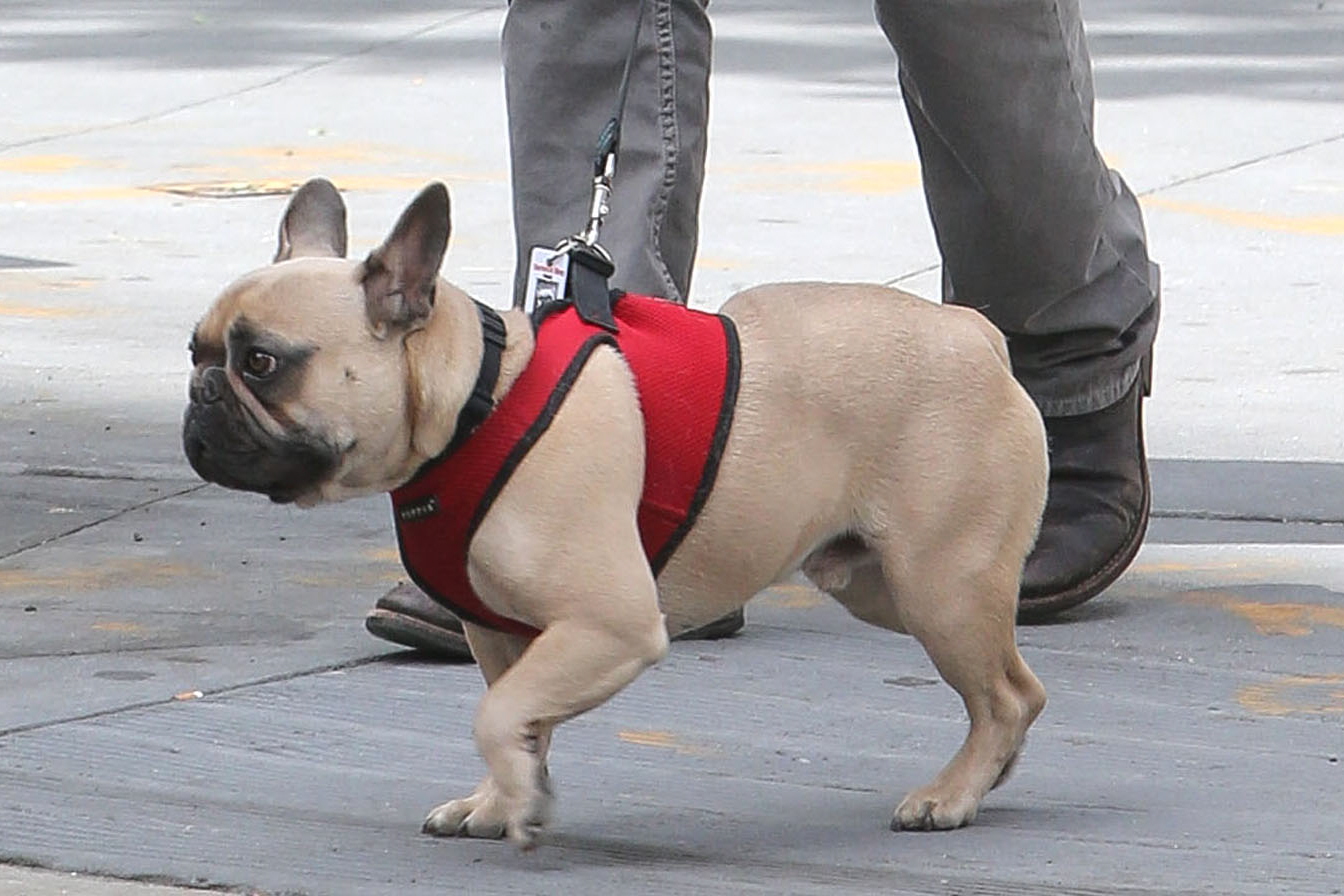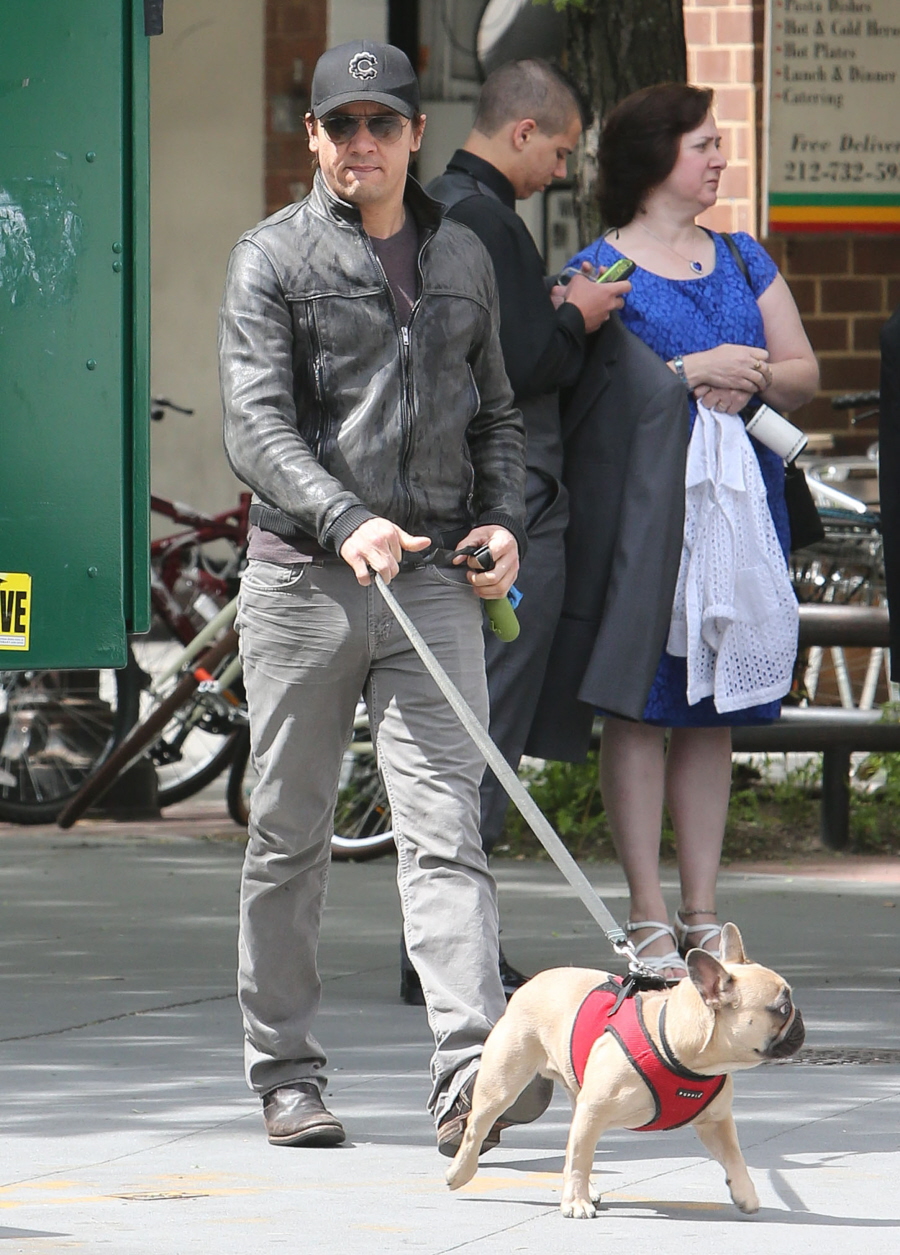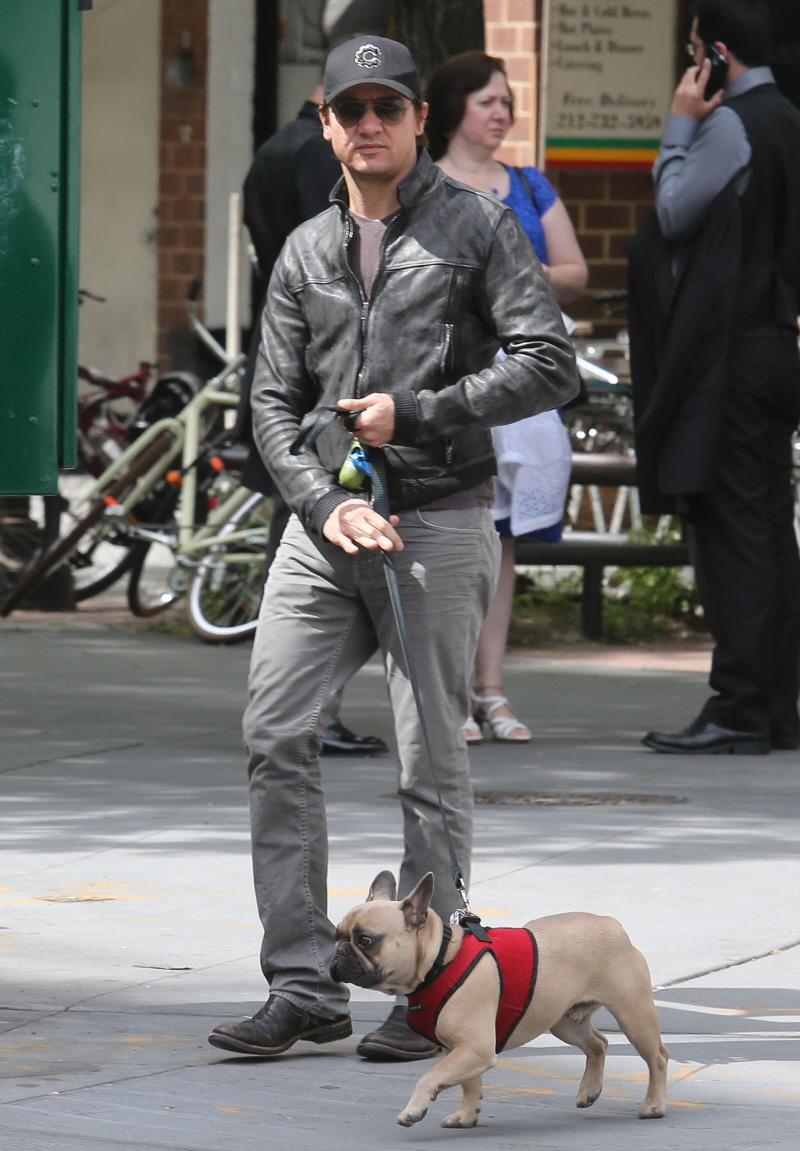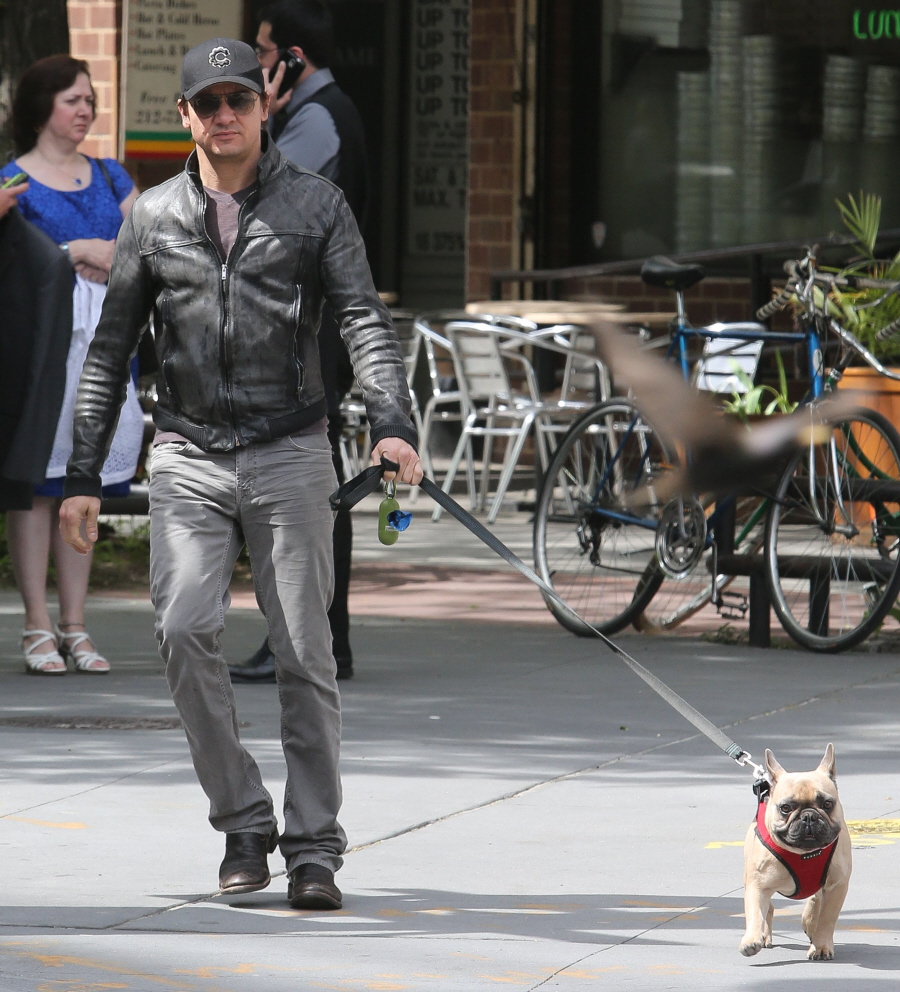 Photos courtesy of Fame/Flynet.