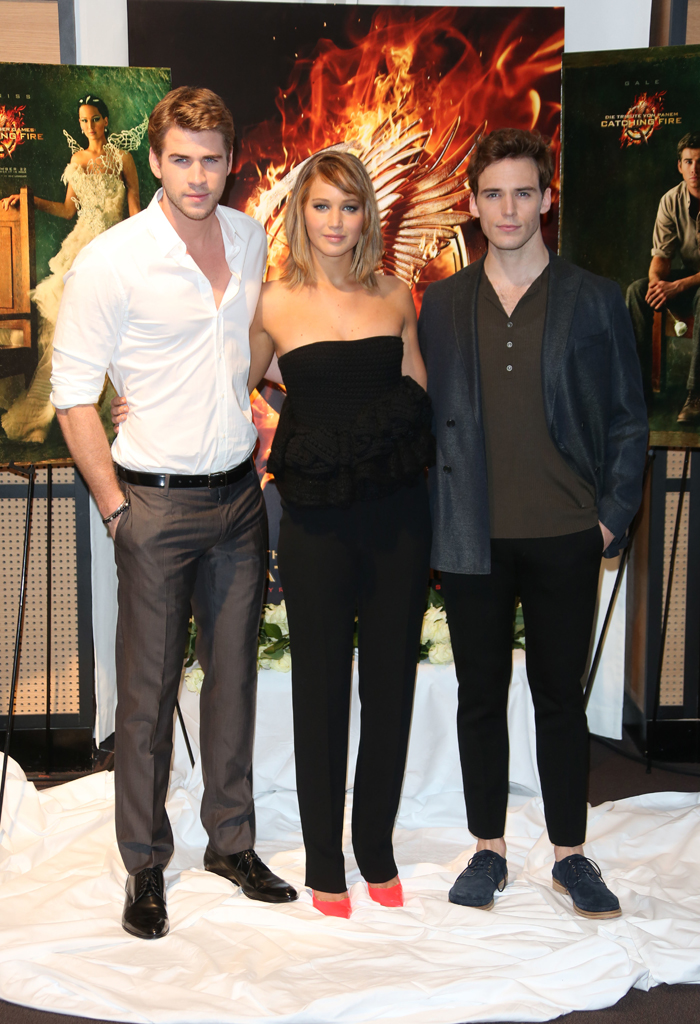 Here's Jennifer Lawrence at Cannes (and settling nicely into a Liam Hemsworth and Sam Claflin sandwich) while wearing Dior at an early photocall for Catching Fire. I'm labelling this "early" because Catching Fire is not actually screening in Cannes — it's not even close to being a finished movie! Yet it is never too early for the promotional game, and there are flaming billboards up near the famed Majestic Barriere hotel.
Hence this photocall — and I'll be perfectly honest here and admit that this Dior jumpsuit is so unflattering that, upon first glance, I was certain that JLaw was wearng some awful Stella McCartney creation that was making her look lumpy in places that certainly would look much better with a flattering design. After all, Jennifer has worn Stella before even if that instance was a rare Stella design that actually looked halfway decent. However and now that this look can be attributed to Dior, there is simply no excuse for the ruffled detail around the waist that is the crowning achievement of awkwardness atop a black crochet bustier erroneously coupled with off-black pants. Poor JLaw, and her shoes are nearly as mystifying as Claflin's choice of footwear.
Since I'm in the mood for full disclosure tonight, I will admit that even though I am the resident JLawloonie, her recent haircut wasn't met with much excitement on this end. Kaiser thought it was cute, but I didn't like it in its wavy incarnation. Now I'm seeing this haircut in all of it's messy, piecy glory, and it is glorious and accompanied by a complete absence of winged bangs. It is spectacular. It might be my new haircut.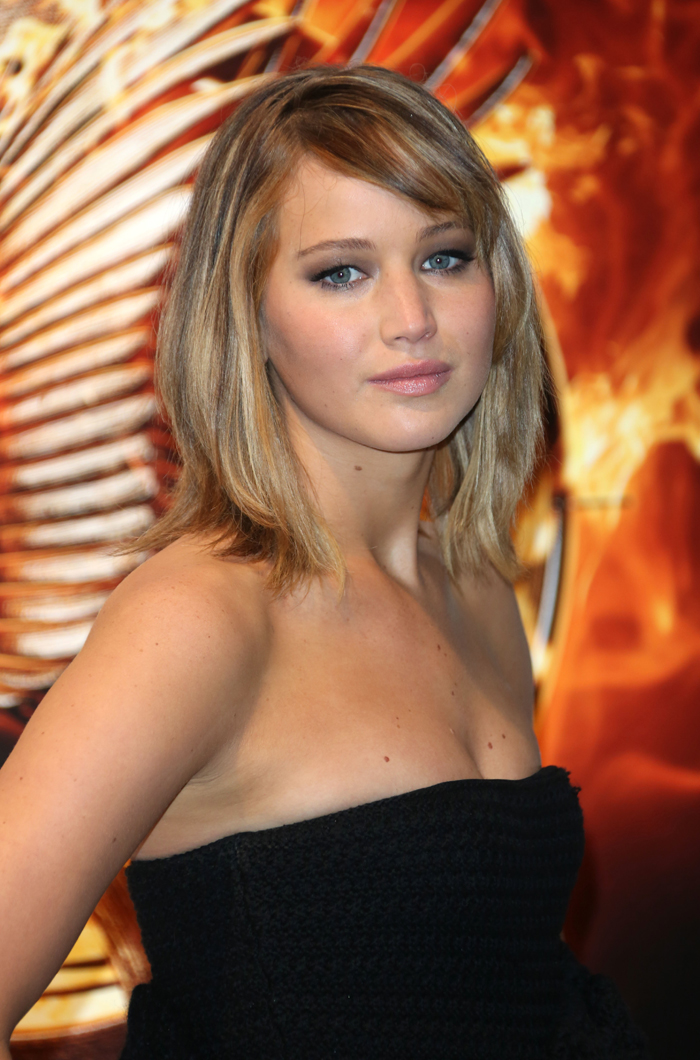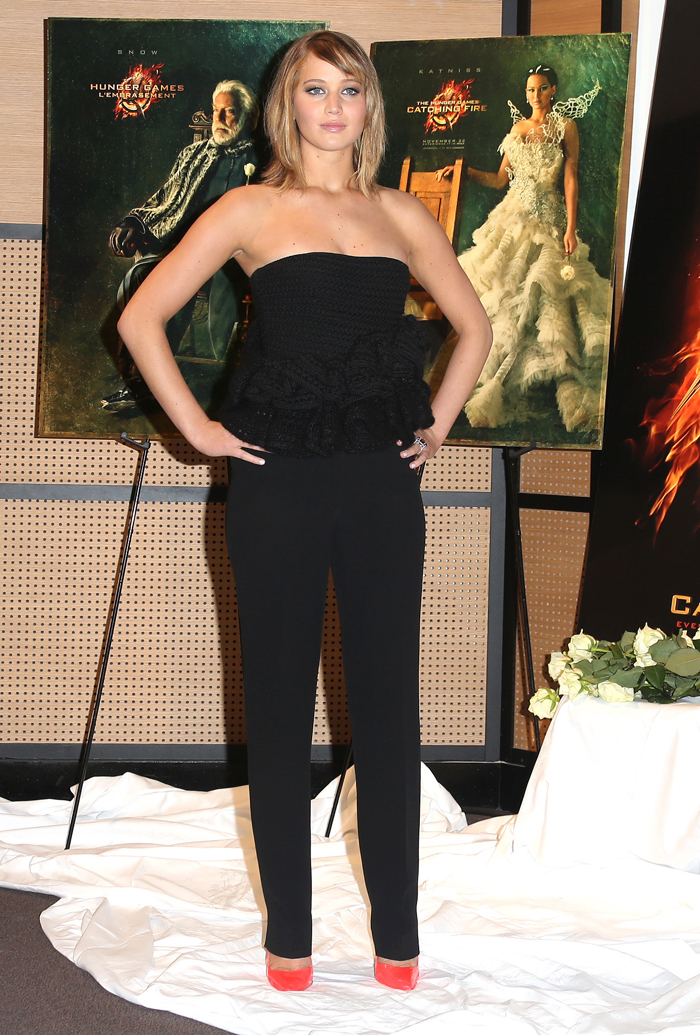 Liam Hemsworth looks quite appetizing too, right? I quite like him with only the tiniest bit of scruff and am pleased that he shaved the overzealous beard away.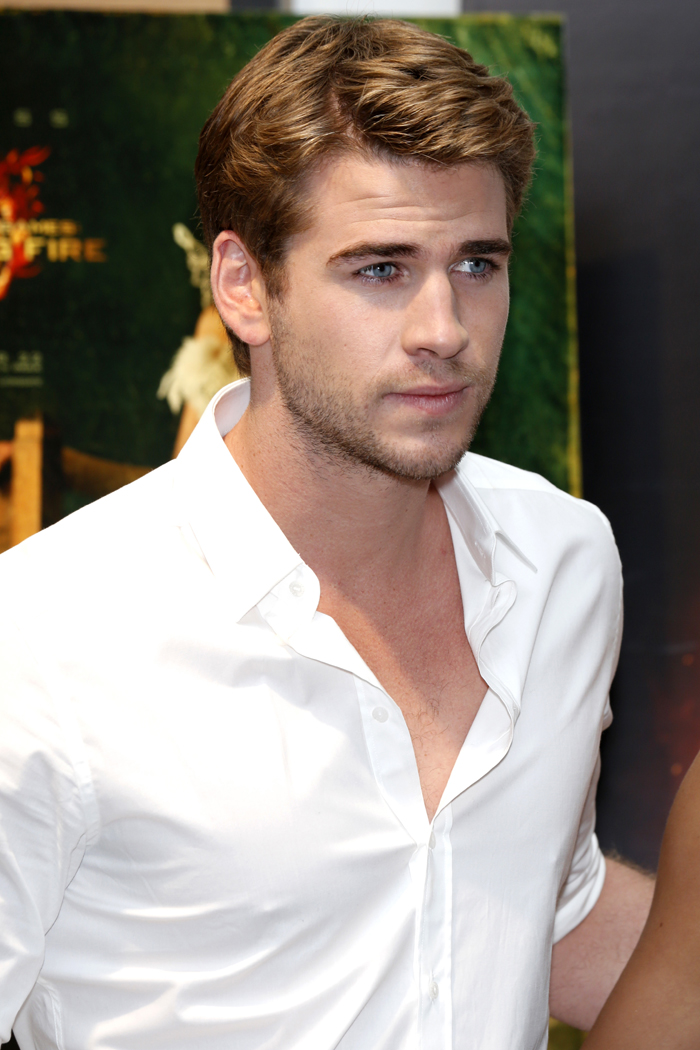 Also, here are some photos of JLaw and Liam at the Jimmy P. (Psychotherapy of a Plains Indian) premiere. JLaw is wearing Dior again (and this look is so much more sophisticated than the other outfit) while Liam is wearing the most delicious Dolce & Gabbana suit. Most suits are so boring, but this one is … hot damn.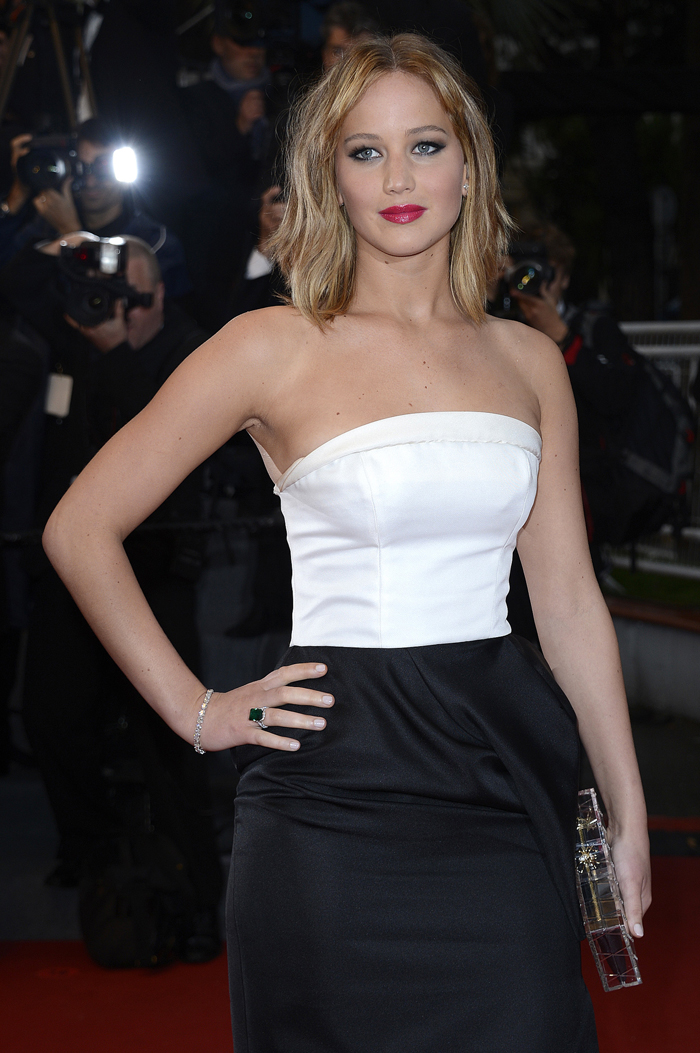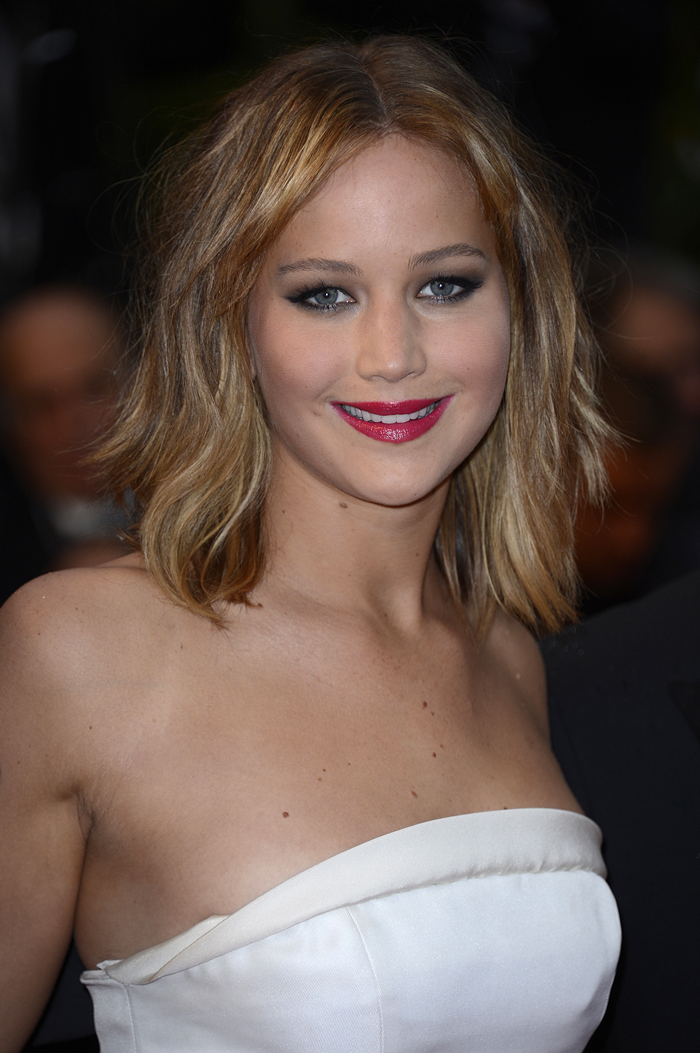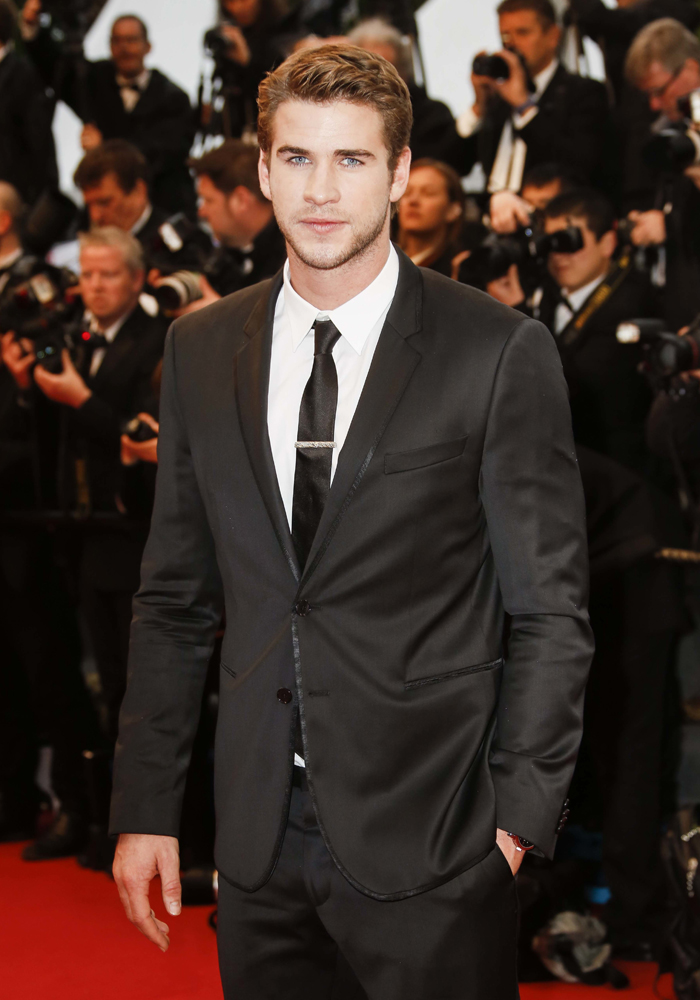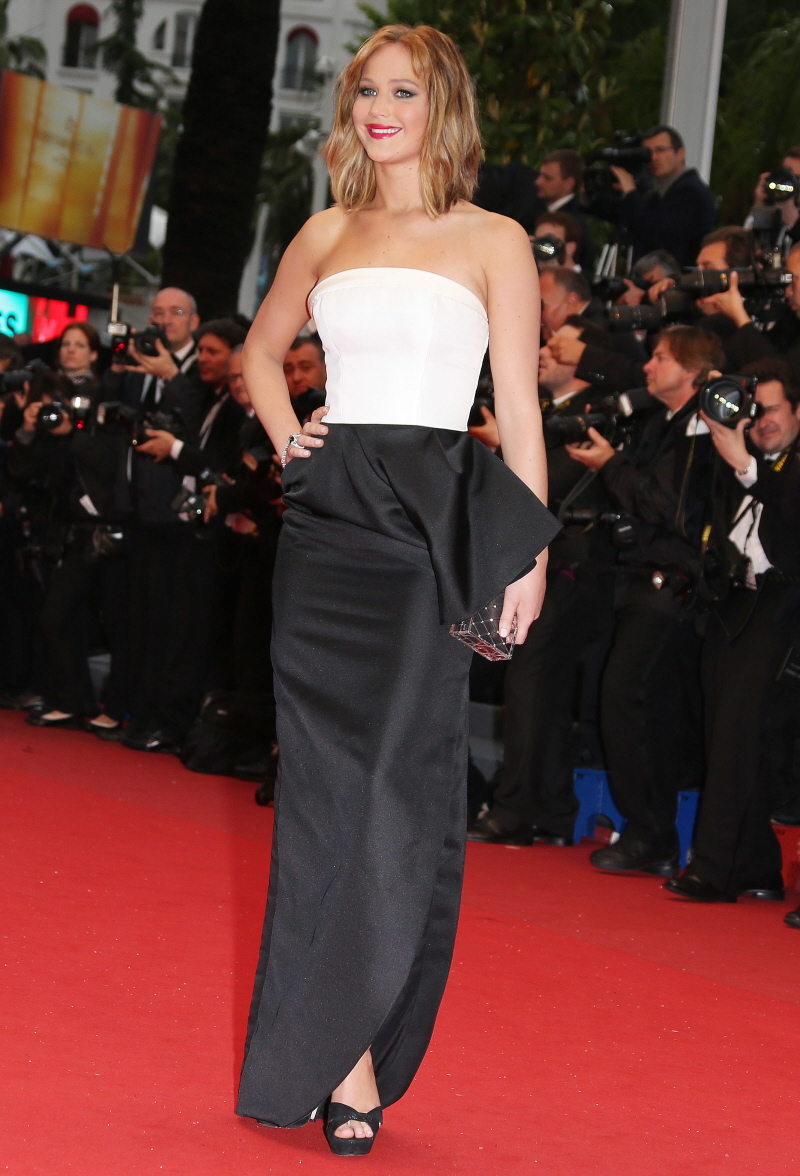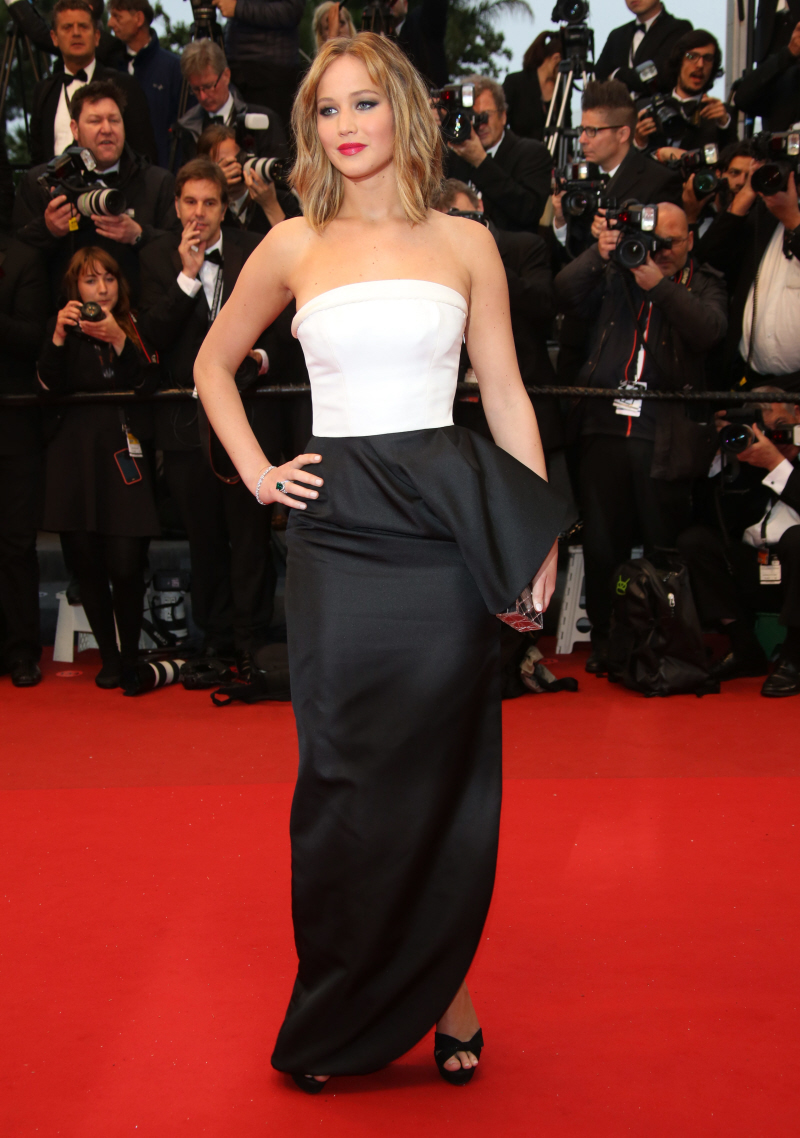 Photos courtesy of WENN