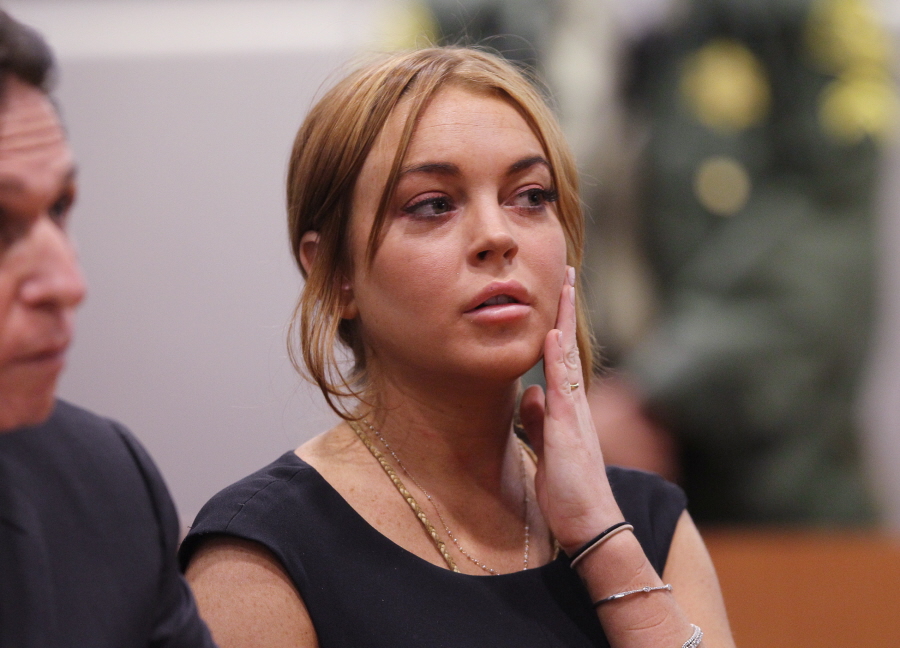 I have a few Lindsay Lohan stories for you today. Would you like to start in chronological order? Sure. Let's do that. In this week's Star Mag (via Radar), Lindsay's (ex) drug dealer "tells all" about her drug buying habits and how much money she spent (spends?) on blow and Molly (ecstasy) and lots of pills. I have to wonder how Star Mag got in touch with LL's drug dealer, but really… wouldn't you be doing lines if you worked at Star? That would probably explain a lot about some of their stories, actually.
Lindsay Lohan still has another two months in rehab at the Betty Ford Center, and a man claiming to be her drug dealer claims the troubled starlet will not be reformed when she emerges later this summer.

"Lindsay still wants to party," David 'DJ' Joseph told Star magazine in an exclusive interview. "But she feels going to rehab saves face in the eyes of the public."

DJ claims that as Lindsay's longtime drug dealer, he saw her use cocaine many more times than just the "four or five times" she told Piers Morgan she'd done the drug.

"I saw her take a bump more than that when she tested out my deliveries," he said. "It is another example of how much denial she is in."

Lindsay shelled out $10,000 to $15,000 on coke and Molly, or extra-pure pharmaceutical ecstasy, during the time DJ dealt for her, he says — so much that he finally had to cut her off.

"Lindsay wasn't monitoring what she was taking, and there were lots of enablers around, so I had to walk away," he told the mag. "I feared she would do a line of coke after some pills and then be dead … I am not in the business of helping people kill themselves."

For more on DJ's dealings with Lindsay and the horrifying scenes he witnessed in her hotel room, pick up the latest copy of Star, on newsstands Thursday.
DJ also told Star that he started selling to her in 2009 and she would "order blow and pills" by texting him with an address in Beverly Hills or a suite number at the Chateau Marmont. DJ said: "Ninety percent of the time, Lindsay would be drunk. Her favorite was Molly… she liked that before she went out to a club." The number "$15,000" keeps getting thrown around, but I'm not sure what it means. LL spent $15,000 each time she bought from him? Or she only spent that much in, like, a month? Because blow isn't cheap. I would imagine $15,000 would probably get Lindsay through a week, tops.
Meanwhile, Lindsay is still having a hard time with one of her "legal" addictions, Adderall. The Betty Ford Clinic doctors took her Adderall away from her and LL has been in a state of cracktastrophe ever since. Now Radar's sources claim that LL has already proclaimed that she's definitely going back on Adderall as soon as she gets the hell out of there:
Lindsay Lohan is telling close friends that once she is released from Betty Ford she plans on taking Adderall again, even though the starlet's rehab doctors took her off the medication, RadarOnline.com is exclusively reporting.

"She has been a bitch on wheels," the source said of Lilo since she stopped taking the Adderall.

"Lindsay is hell bent on getting a refill of her Adderall as soon she leaves Betty Ford. The medication she has been taking for her ADD isn't working, and she's constantly complaining about it. Lindsay doesn't care what the doctors at Betty Ford say about the dangers of Adderall.

The source went on to exclusively tell Radar, "She has no chance of staying sober if she starts taking the Adderall again because it's an amphetamine based drug. For an addict like Lindsay, it's a trigger for her to use other drugs."
Do you think Adderall would "trigger" Lindsay? Or do you think her "trigger" is simply "being Lindsay"? Like, I have no doubt that she'll go refill her Adderall prescription immediately. In between vodka shots and lines. Don't get me wrong, I'm enjoying the fact that LL is being "punished" in some small way by having her Adderall taken away, but let's not pretend that she won't relapse within minutes of leaving Betty Ford.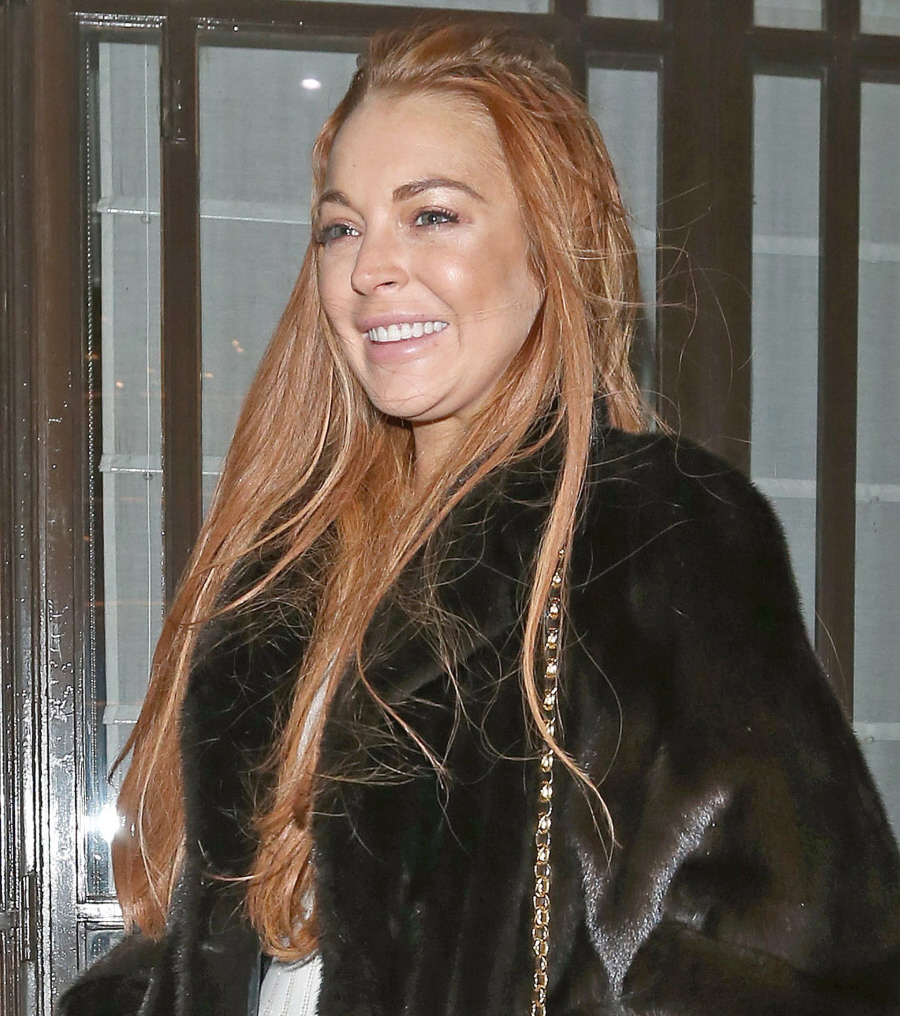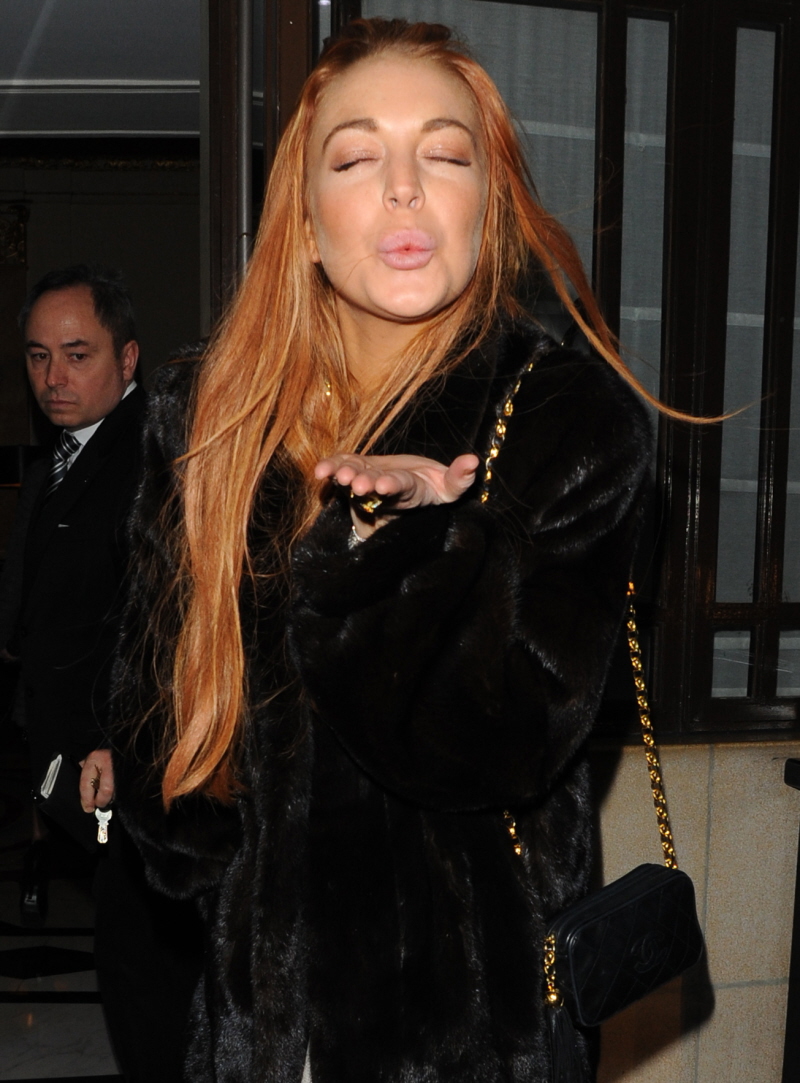 Photos courtesy of WENN.