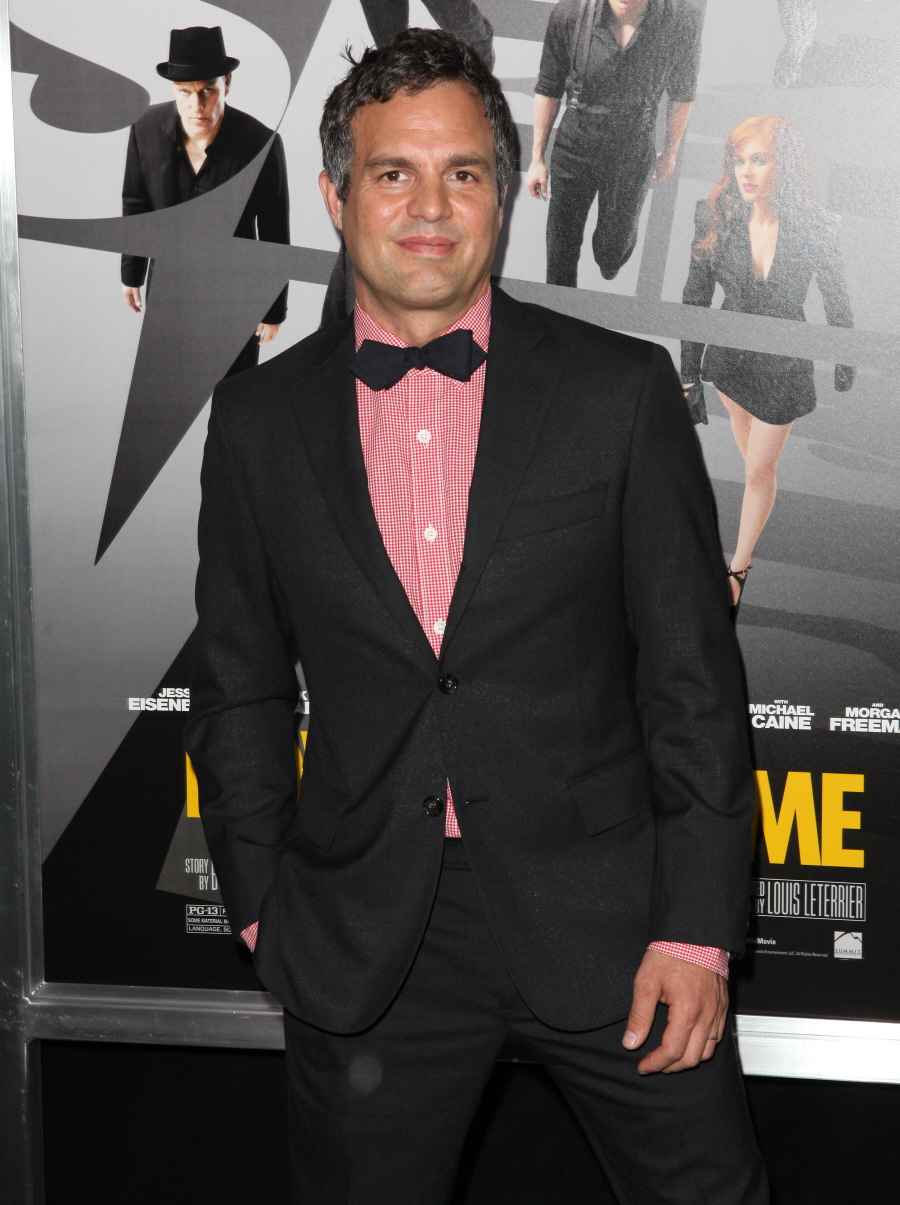 Here are some sweet photos of Mark Ruffalo at last night's NYC premiere of Now You See Me. I'm pretty sure that's his wife Sunrise beside him. Now You See Me is that movie about magician-burglars in Las Vegas or something, and Mark Ruffalo plays the cop. I actually love when Ruffalo plays the cop – in real life he seems like a hippie, but on screen he gives off a quiet decency and a "law & order" vibe that works well for cop roles. He's the kind of guy who can wear a checkered shirt and a jaunty bow tie and still look masculine and sexy in a very non-threatening way. God, I love Mark Ruffalo. He just seems like such a sweetheart. And I really believe he IS sweet in real life too.
Mark also covers the June issue of Men's Journal – I read these interview excerpts a few weeks ago and they stuck with me because he made the rare choice of discussing the murder of his brother Scotty:
Mark Ruffalo has more than paid his dues to get to where he is in Hollywood now — another Avengers movie in the works, and an action-packed flick with Woody Harrelson and Morgan Freeman set to release this summer. But the actor tells the June issue of Men's Journal that he couldn't have made it this far without the support of his late, younger brother Scott, a married hairdresser.

"I was the actor pushing 30 and still doing 30-seat theaters," he told the magazine of the brothers' humble beginnings in L.A., "and he was the mayor of Beverly Hills. For years, people would meet me and go, 'You're Scotty Ruffalo's brother? I love your brother. He's f–king amazing.'"

Scott, whom Ruffalo referred to as a "beautiful guy," was murdered at his Beverly Hills home on Dec. 1, 2008 in what is, to this day, still an unsolved case. At the time, his body was found with a gunshot wound to his head and a gun in his left hand, according to the Los Angeles Times. He was 39.

A little more than three years later, Shaha Mishaal Adham, a key witness in the case, was found dead after an apparent drug overdose. She and her boyfriend, Brian Scofield, were considered persons of interest in the case after they turned themselves in to the police a week after the shooting.

Ruffalo has preferred to remember the positive, however. He and Scott had moved out to L.A. from San Diego (the family was originally from Kenosha, Wisc.) in their late teens, and scraped by in a $600-a-month apartment by MacArthur Park, sharing a full-size bed.

"They were like little bear cubs together," Ruffalo's mother Marie said. "They dug a 20-foot koi pond, lily pads and everything — in South Central L.A.!" Ruffalo recalled how the brothers would cobble together food to get by while he was auditioning for roles and Scott was getting his start as a hairdresser.

"He'd make a f–king giant bowl of tuna pasta, and we'd eat off that all week long," he said. "The best of times, the worst of times."

When Ruffalo first read the script for 2010′s The Kids Are All Right, he told Men's Journal, he instantly connected with the character because it reminded him of Scott.

"His charm, his spirit, his sense of humor, his daring. How great he was with women. How he sort of devoured life," he said. "I'm only capturing a tiny glimpse of him. But I think it ended up honoring him in a really nice way. He was a beautiful guy."

Ruffalo went on to be nominated for an Best Supporting Actor Oscar for his turn as free-spirited Paul, and he's since learned to take life a day at a time and turn tragedy into inspiration.

"You never get over it; you just get used to it," he said, referring to his brother's death. "You get calloused, a little bit harder maybe, so be on guard for that. But take these tragic things and turn them into something meaningful and worthy of the loss. Make it count."
Isn't that just the saddest and sweetest thing? Sad because Scott Ruffalo seems like he lived his wonderful life and he gave so much to so many people, and sweet because of the way Mark remembers his beloved brother. Sigh.
I'm also including a photo of Melanie Laurent, who was at this premiere. Did you know that she got married to a mysterious stranger (no one knows who it is) and she's now mega-pregnant? The last time I paid any attention to her was when she was looking romantic with Ewan McGregor (married) and then Bradley Cooper (?).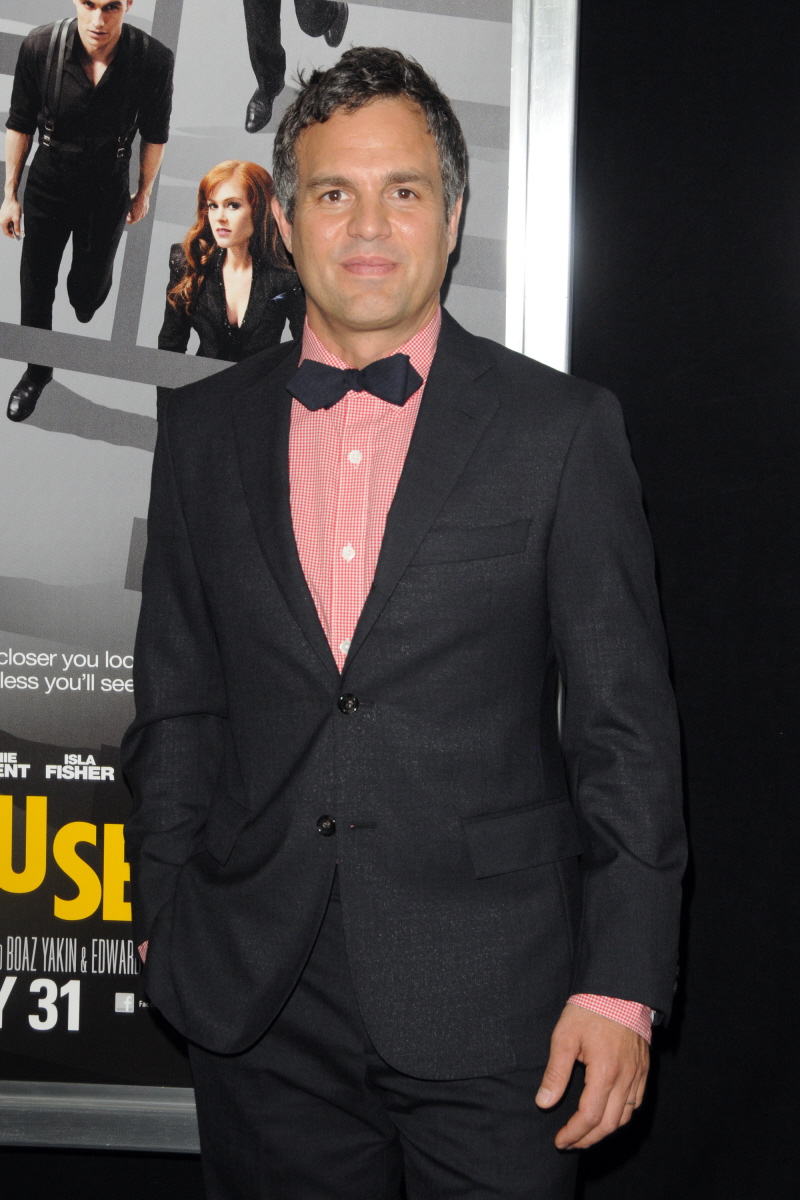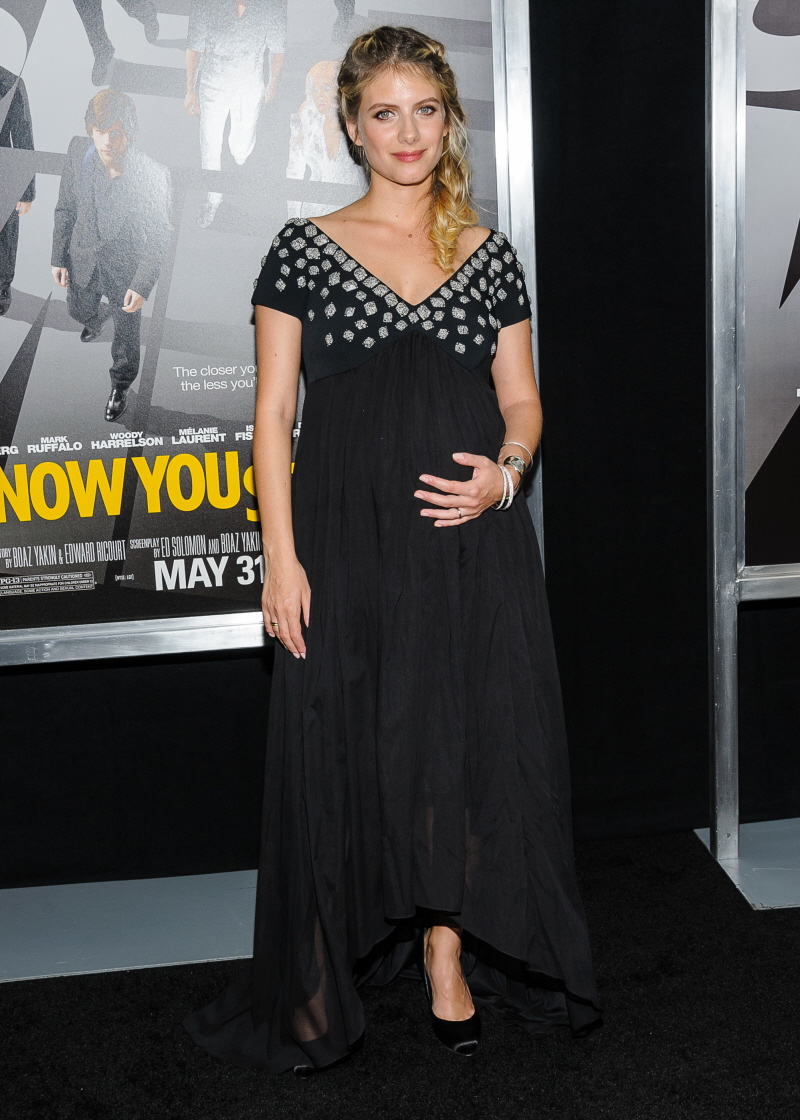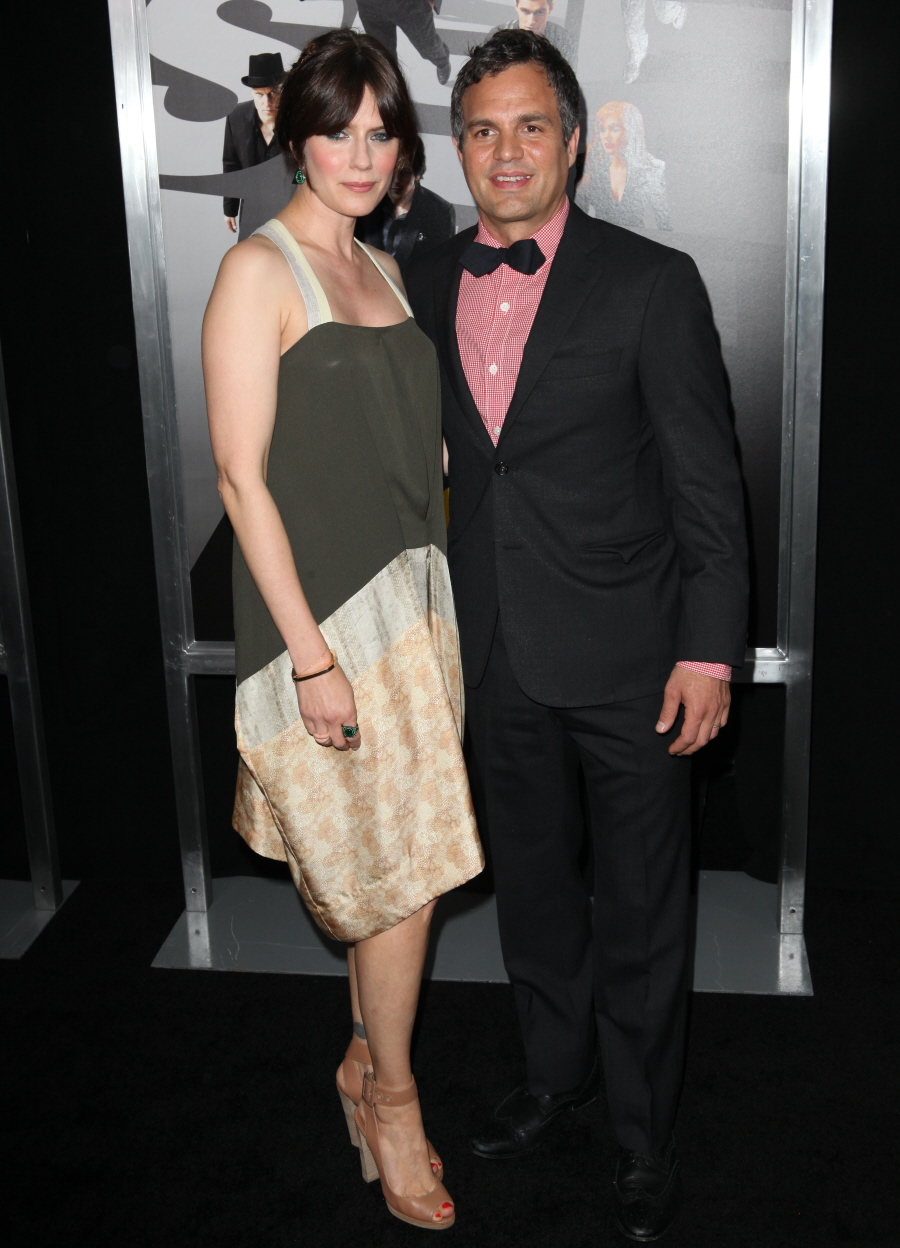 Photos courtesy of WENN.