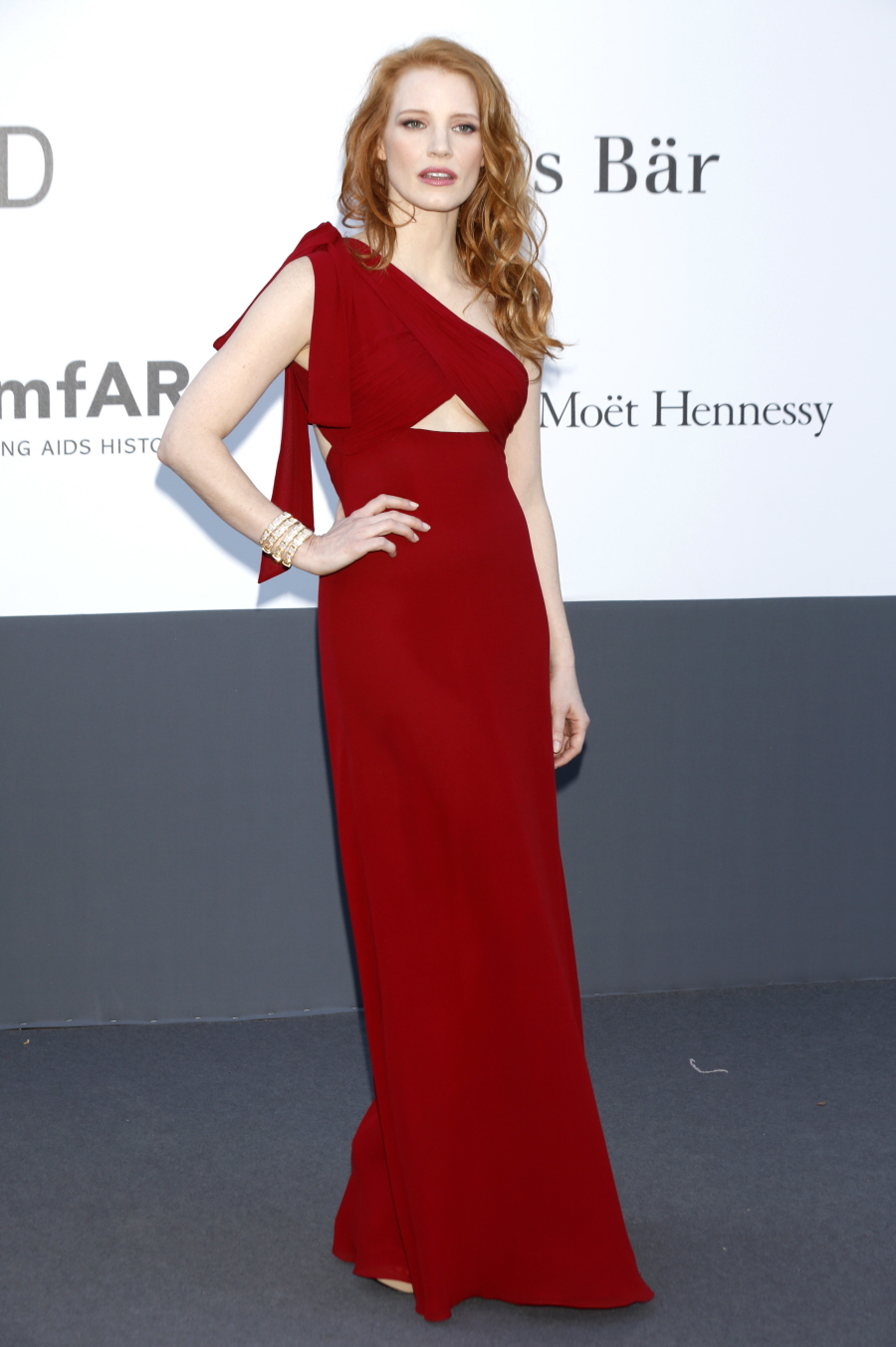 Last night was the big amfAR gala at the Cannes Film Festival. It's become of the biggest events of the year, although looking through the photos… this year was slightly boring, which is no surprise because there's been a real lack of "big name" celebrities and A-list gossip coming out of this year's Cannes events. CB emailed me & Bedhead some of these Jessica Chastain photos, asking if we thought Jessica looked pregnant. I'm not sure! From some angles, this Saint Laurent dress is either unflattering or barely masking a baby bump. It does seem like Jessica is "sucking in" in some photos, so I really don't know. Her jewelry is Bulgari, just FYI.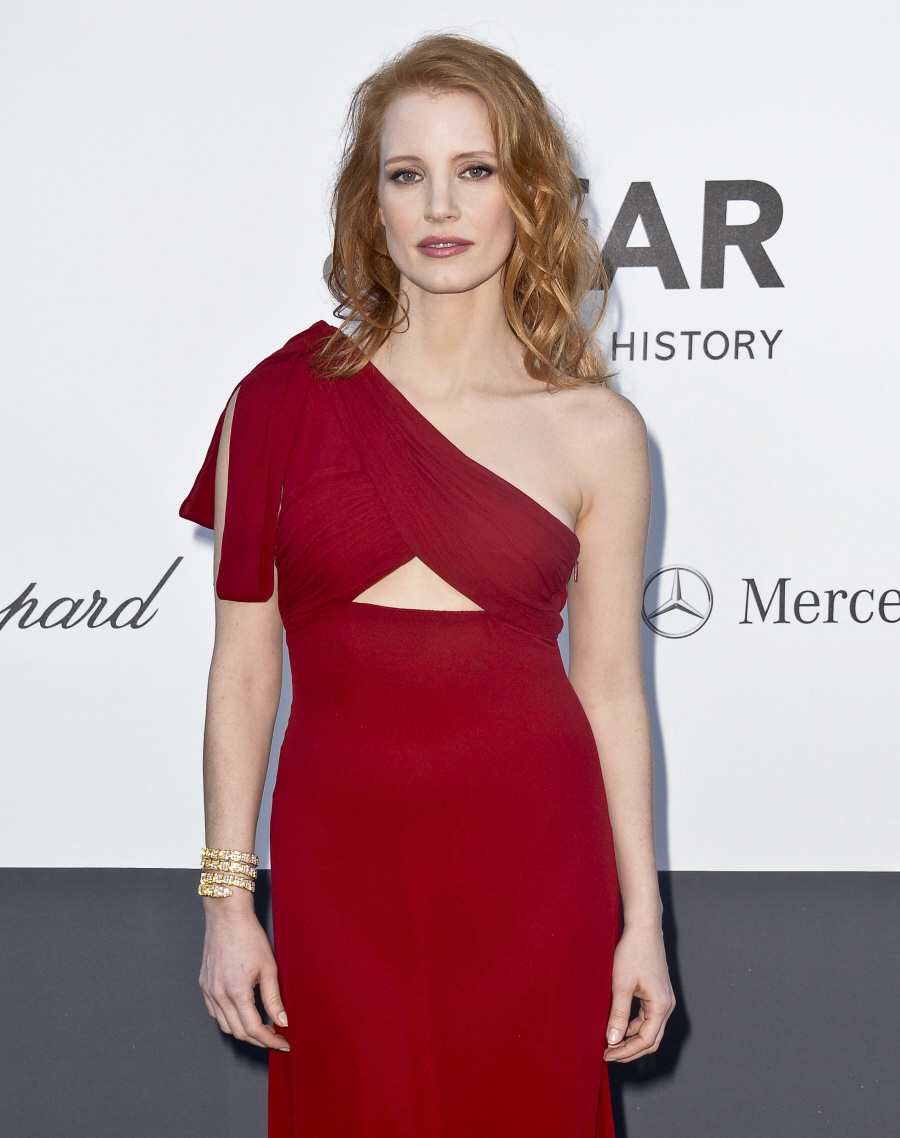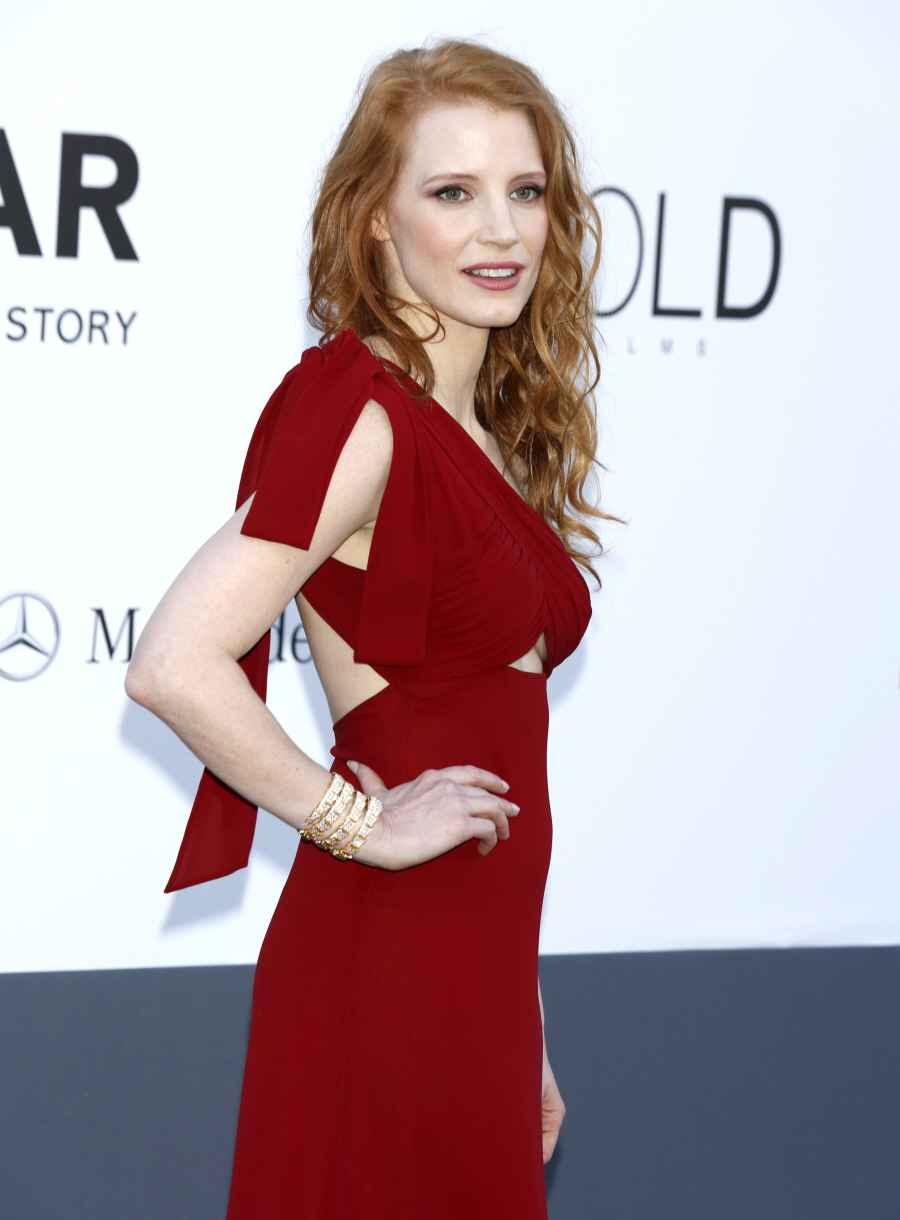 Here's Dita Von Teese in Ulyana Sergeenko. I've developed a late-in-life love affair with velvet. I love this dress. It's gorgeous, and it works beautifully on Dita. My only complaint is that it doesn't seem like the best choice for a summer event in the south of France? This is more "New York at Christmas".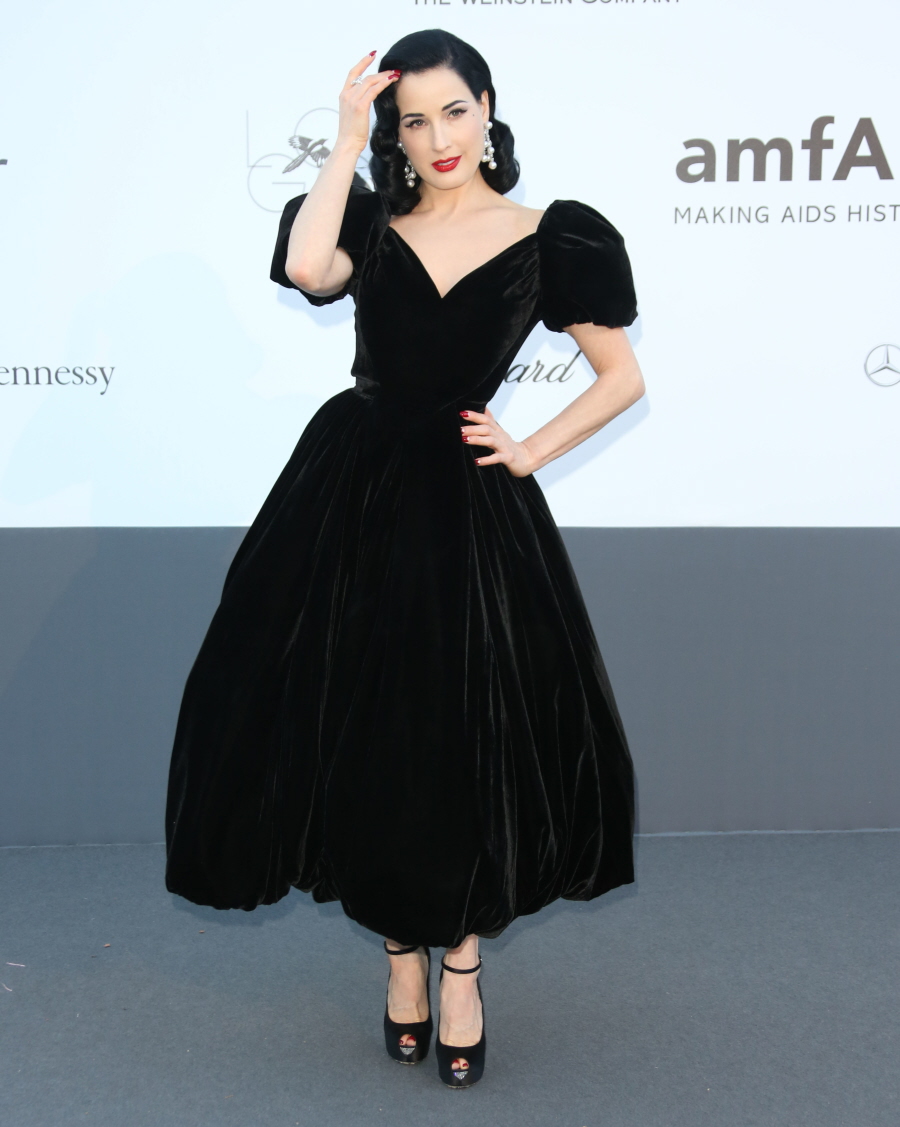 Janet Jackson in Armani Privé. I hate this, but it doesn't matter. Janet is richer than God and she just married a billionaire. My hatred for this fug outfit can eat it.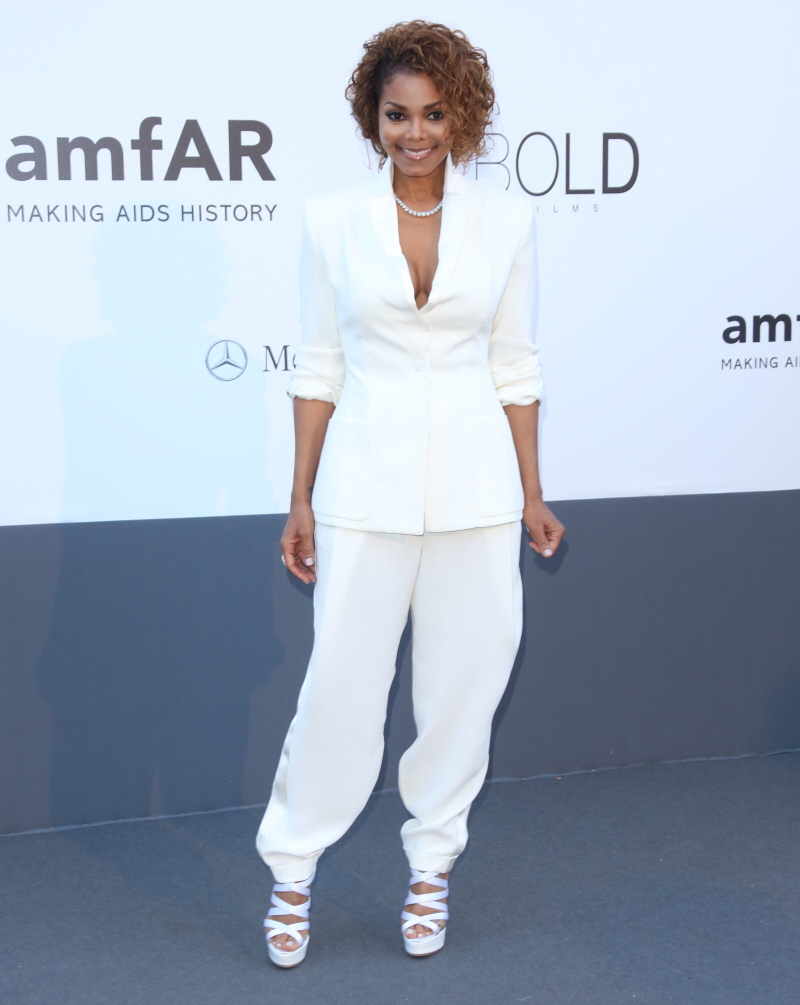 Stacy Keibler in Elie Saab. Didn't Charlize Theron wear a dress that looked a lot like this several years ago? It's giving me strong Charlize vibes. And all I can see is Stacy's crazy body, which is truly amazing. But when you see beyond the dress and the body… this is poorly styled. She needs a bracelet, some interesting earrings and a real hairstyle.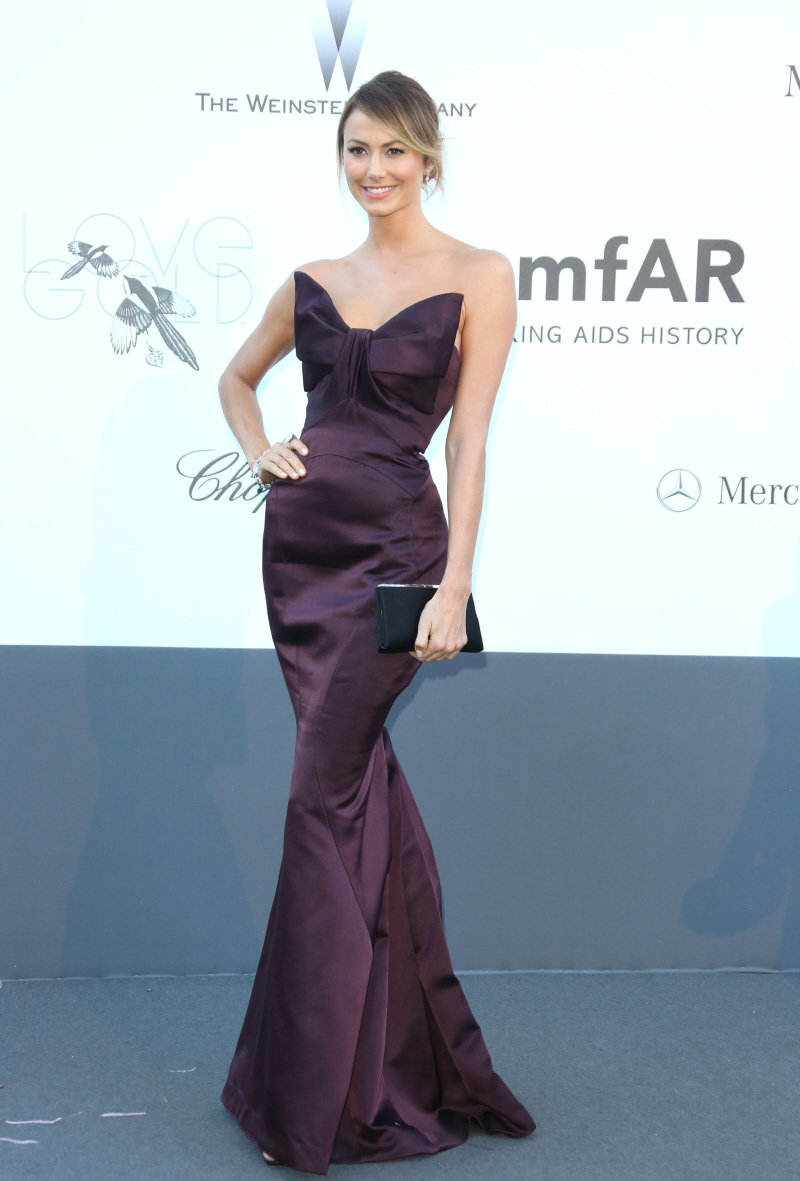 Aishwayra Rai in a golden sari by Indian designer Tarun Tahiliani. Let me tell you something as a half-Indian woman: Indian women LOVE gold. We love metallics, but especially gold. It's like a universal thing with Indian woman. I rarely wear yellow gold jewelry or gold clothes because I'm not crazy about how it looks with my particular skin tone, but I think Aish is pulling this off spectacularly. Plus, this is just a really beautiful sari on a really beautiful woman.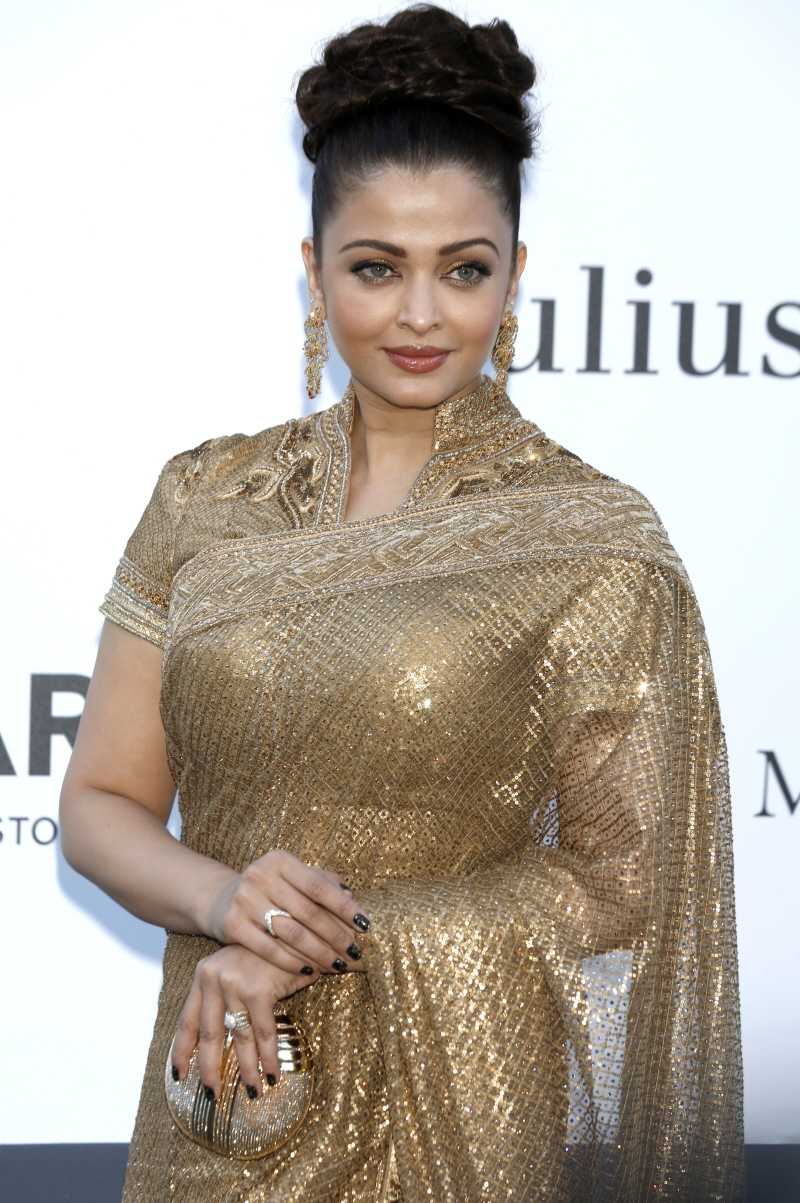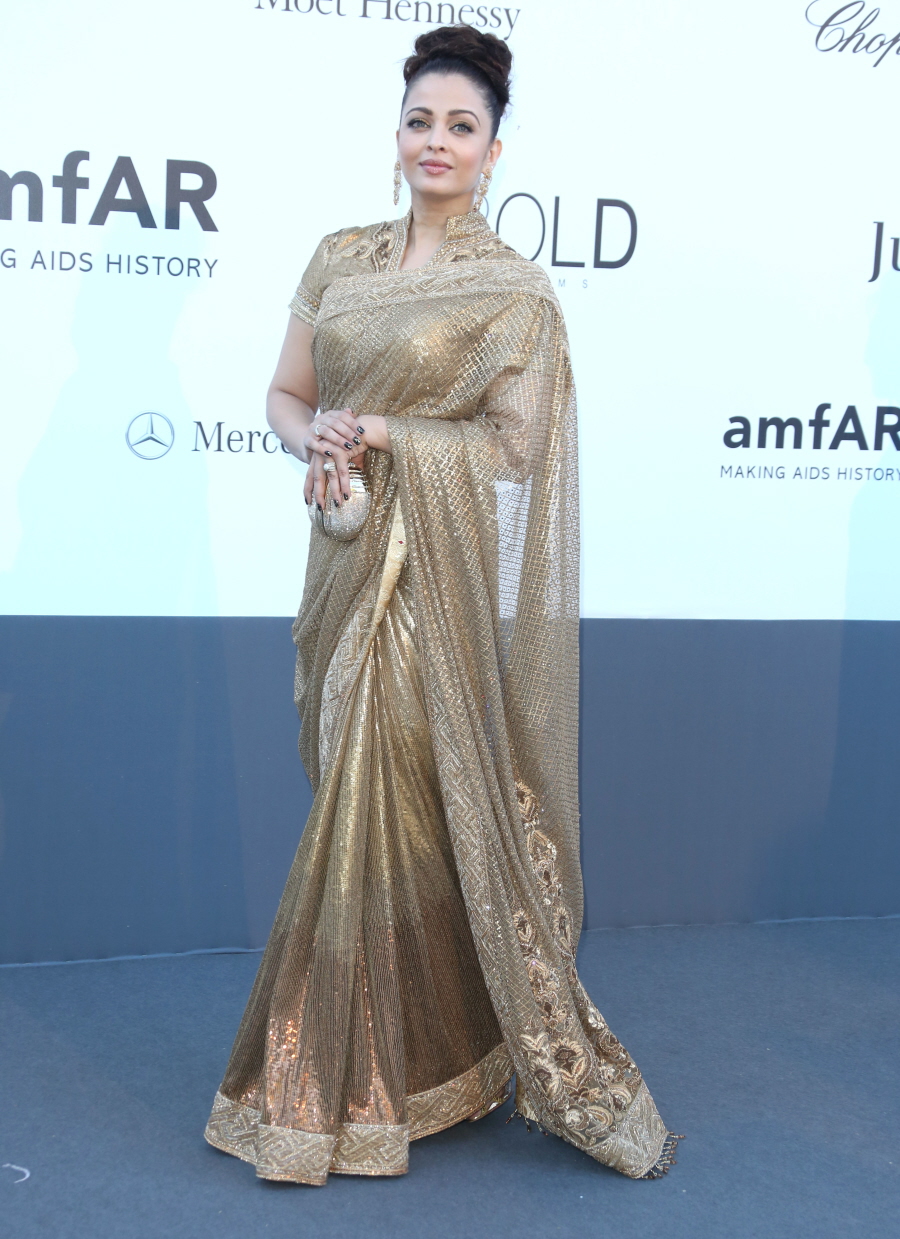 Photos courtesy of WENN.