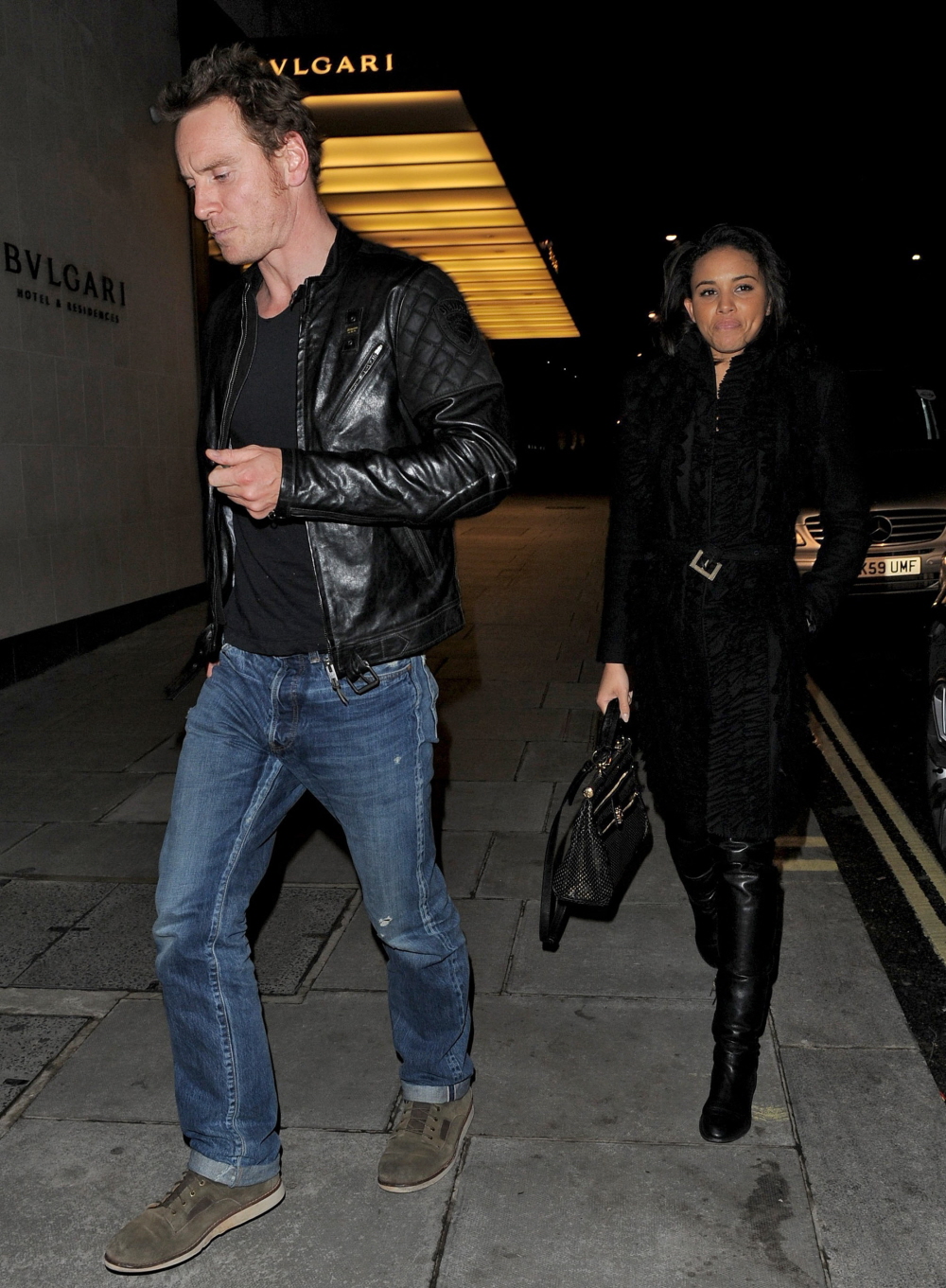 So much for Rosario Dawson! Michael Fassbender was spotted out last night in London with a new mystery girlfriend AND Bradley Cooper. They were photographed leaving the Wolseley and then they all (?) headed back to the Bulgari Hotel, apparently. Is that shady? They all got in the same car after eating. Hm.
Let's get into the Bradley Cooper thing first because it's easier to explain. I think Bradley and Fassbender met several months ago, maybe the first time, although who knows. What I do know is that after Bradley and Zoe Saldana broke up, Bradley was doing the "single guy, hanging out with my bros" thing for a while, sometimes hanging out with Leonardo DiCaprio and his posse, and sometimes hanging out with a group that included Fassbender, Benicio del Toro and Josh Brolin (who was coming off of his own split with Diane Lane). So, they all party together. Explained.
As for Fassy and this new (?) girlfriend… one photo agency tagged her as "Nicole Beharie" but this is definitely not Nicole, who confirmed their split on Twitter back in January. From certain angles, this woman looks a lot like Zoe Kravitz, but this isn't Zoe. She just looks a lot like Zoe. Because Fassbender REALLY has a type: petite black (or mixed race) women. I guess Fassy's thing with Rosario Dawson was either non-existent or short-lived. Which is fine. At this point in his life, Fassy seems to have one monogamous relationship for about a year, then he spend six months dating and having fun, then he gets in another monogamous relationship. That's his pattern, from what I can discern.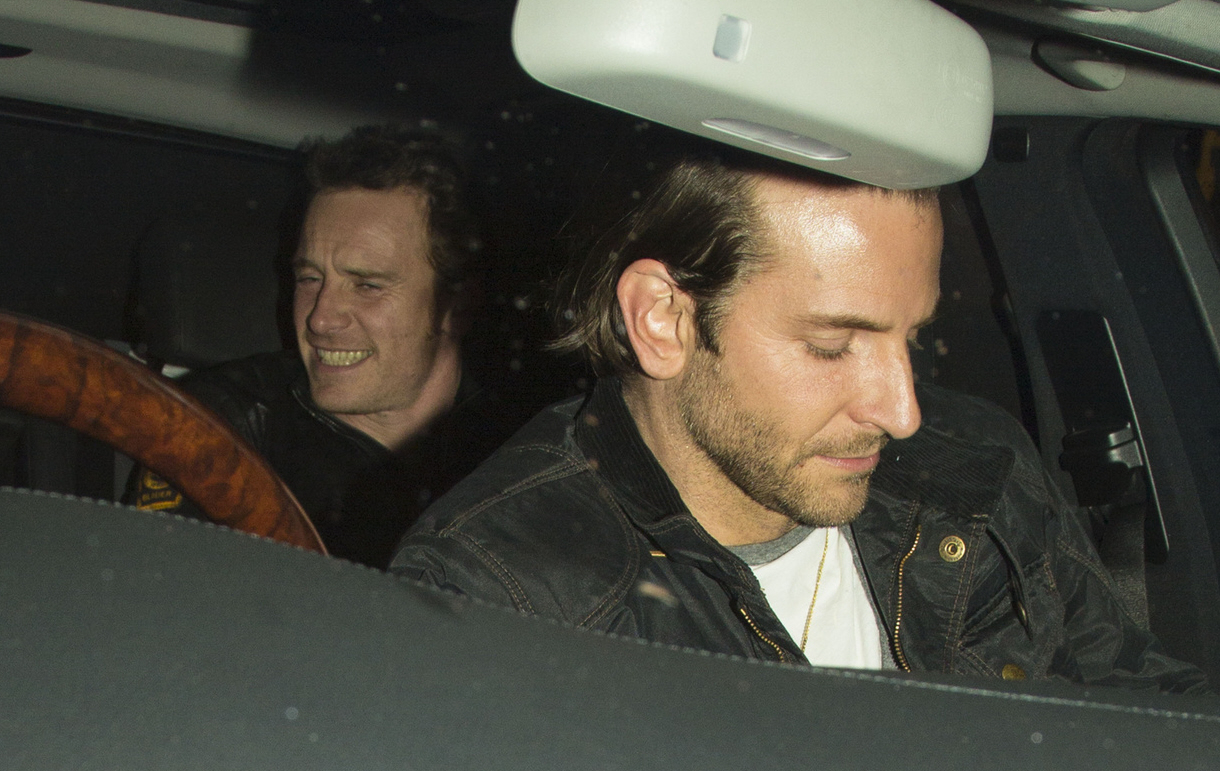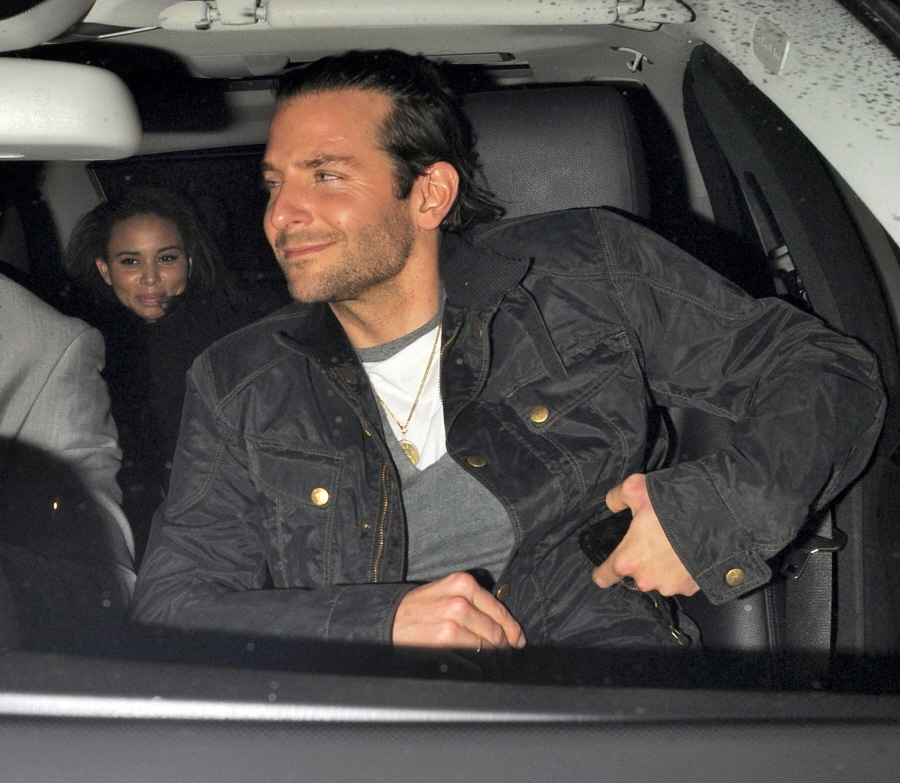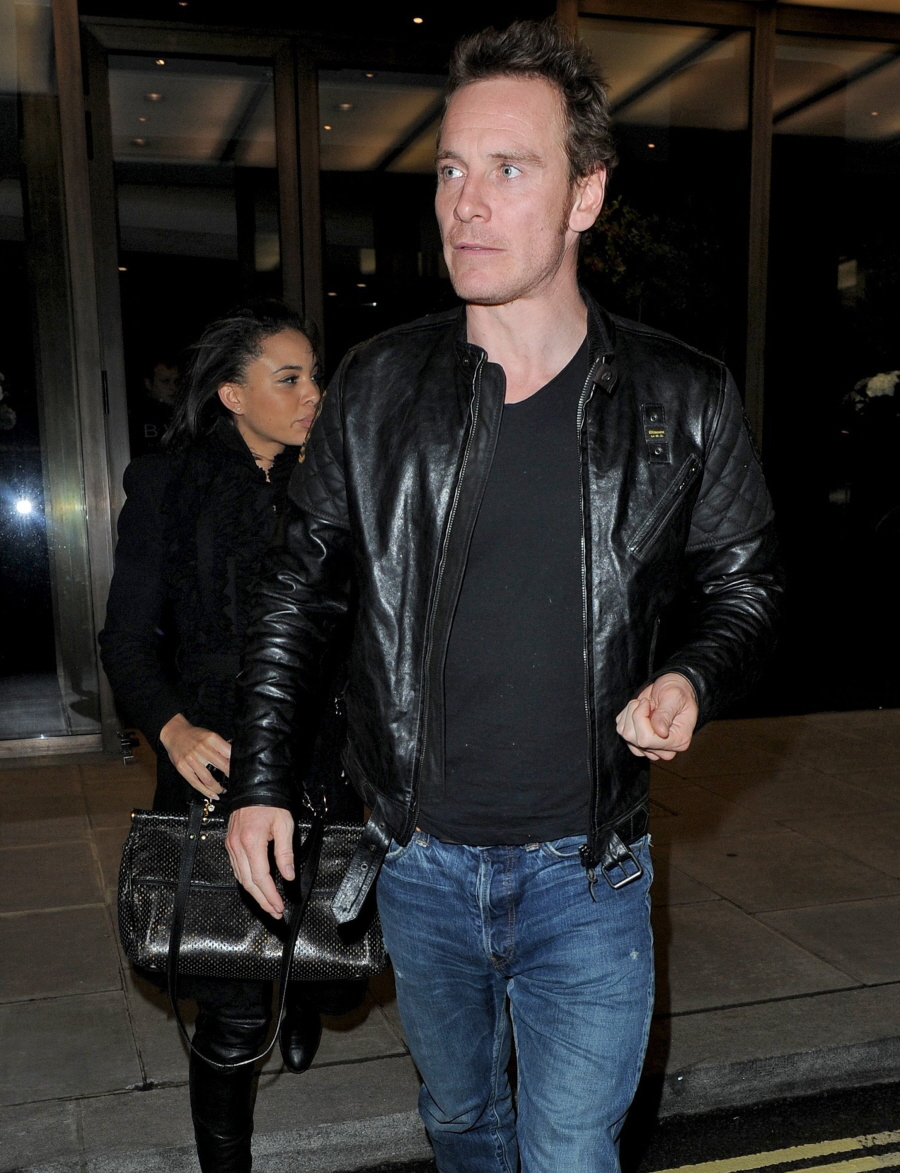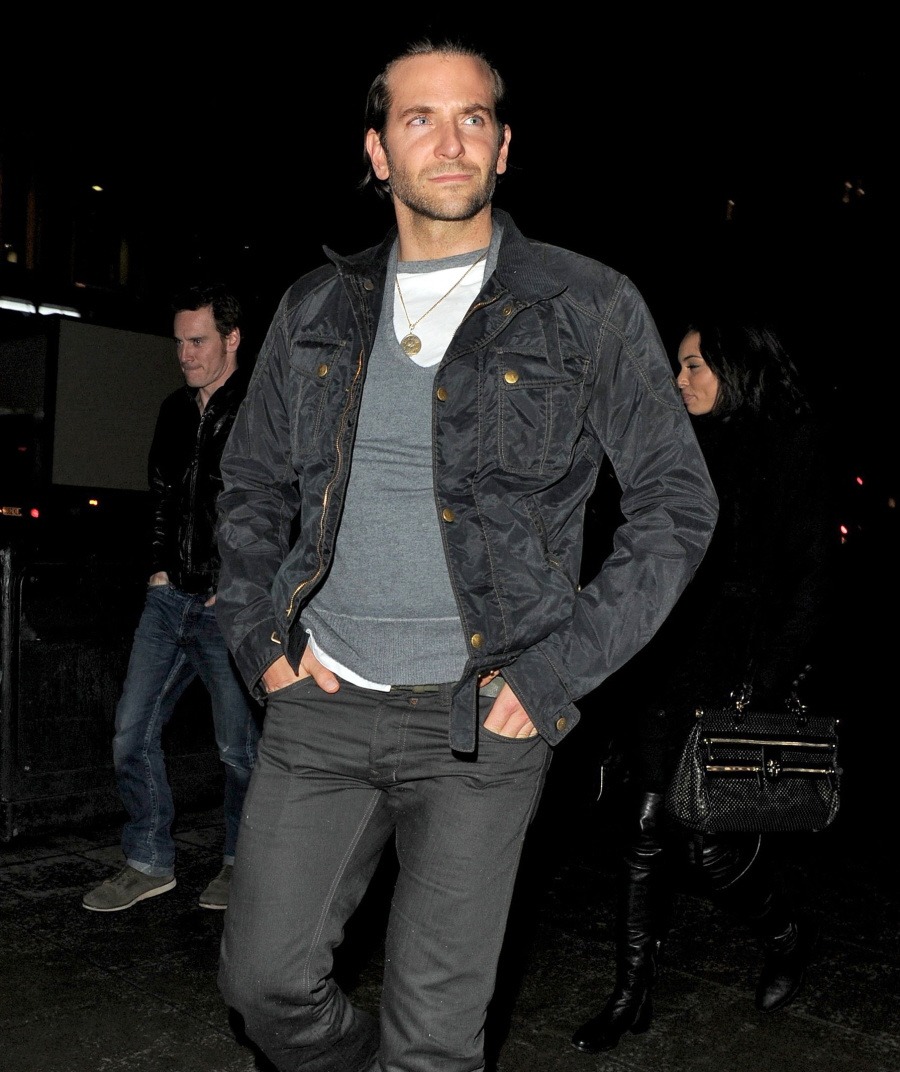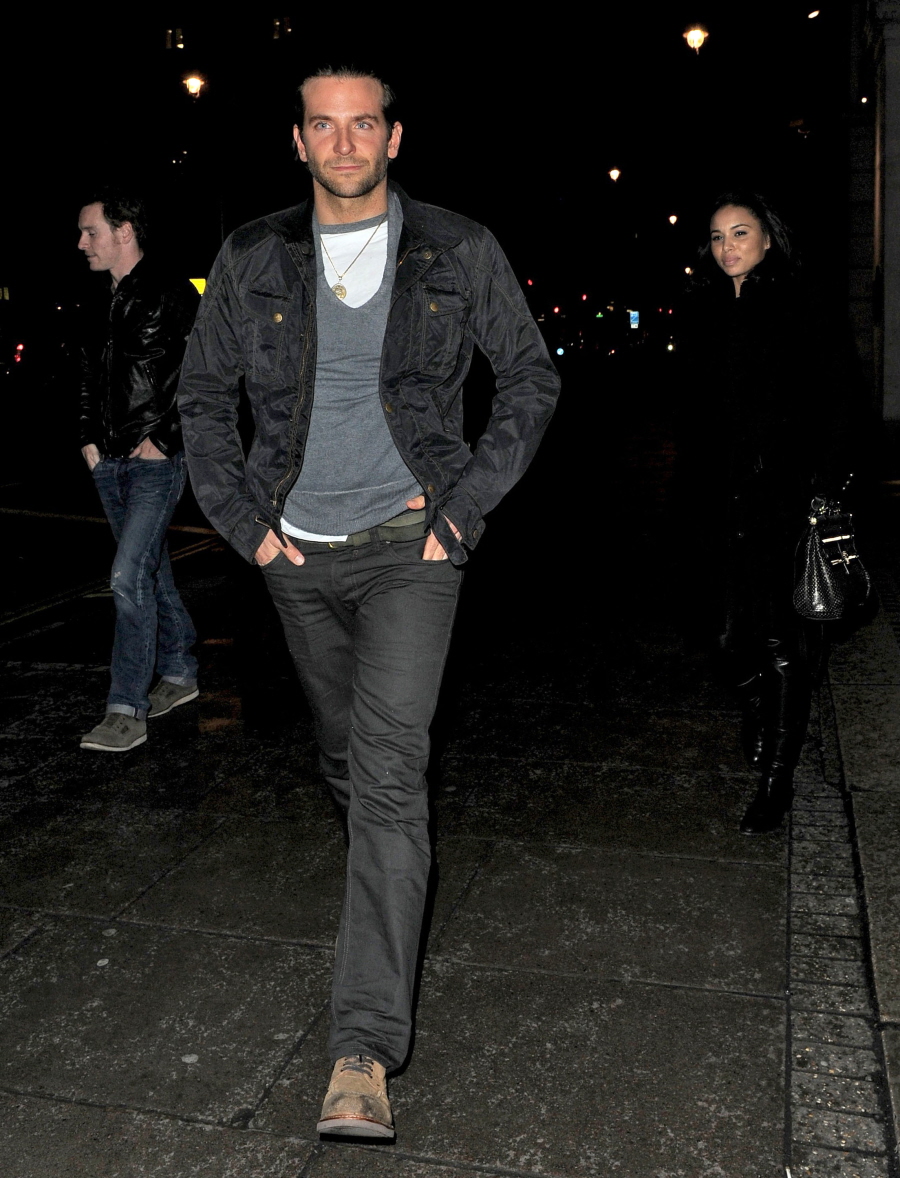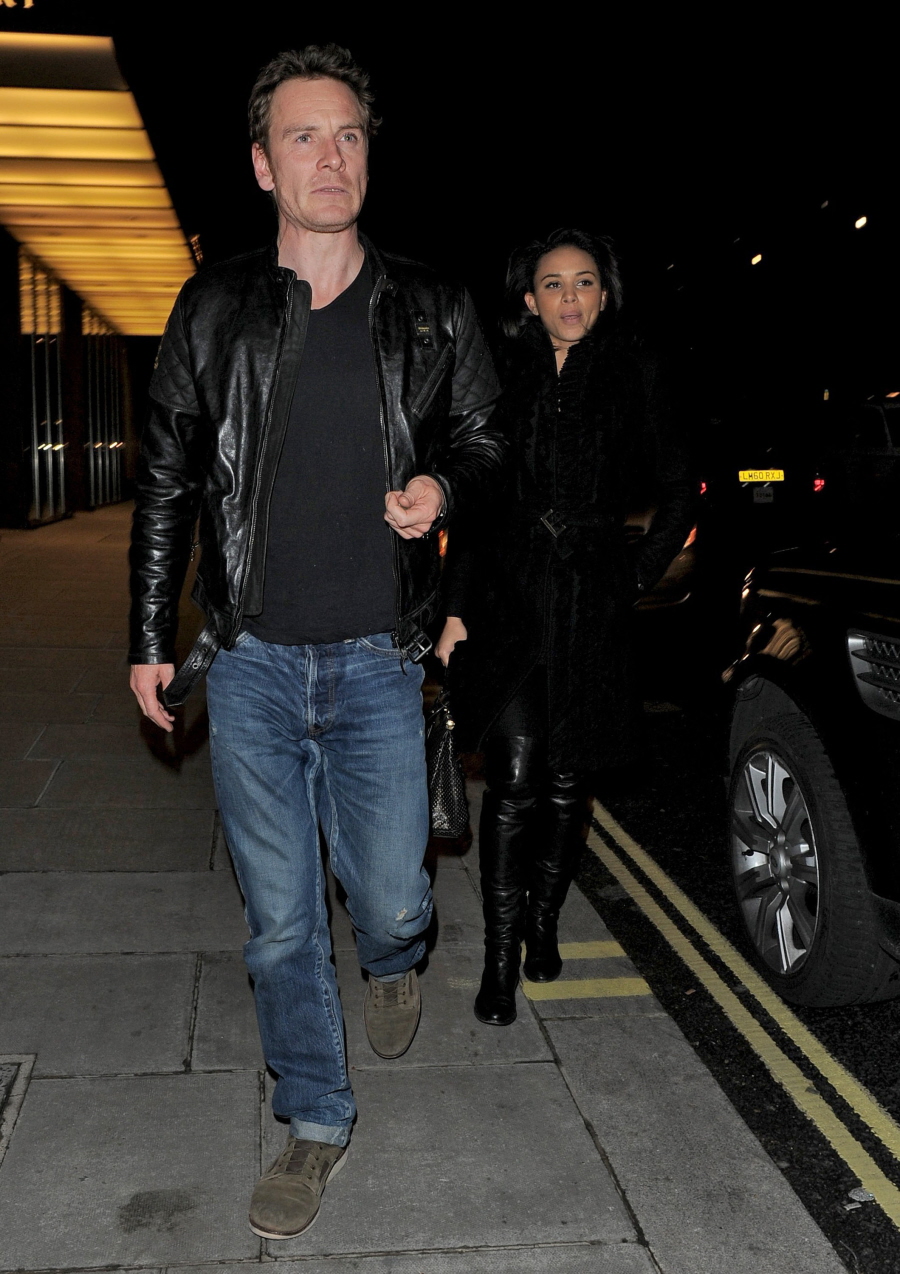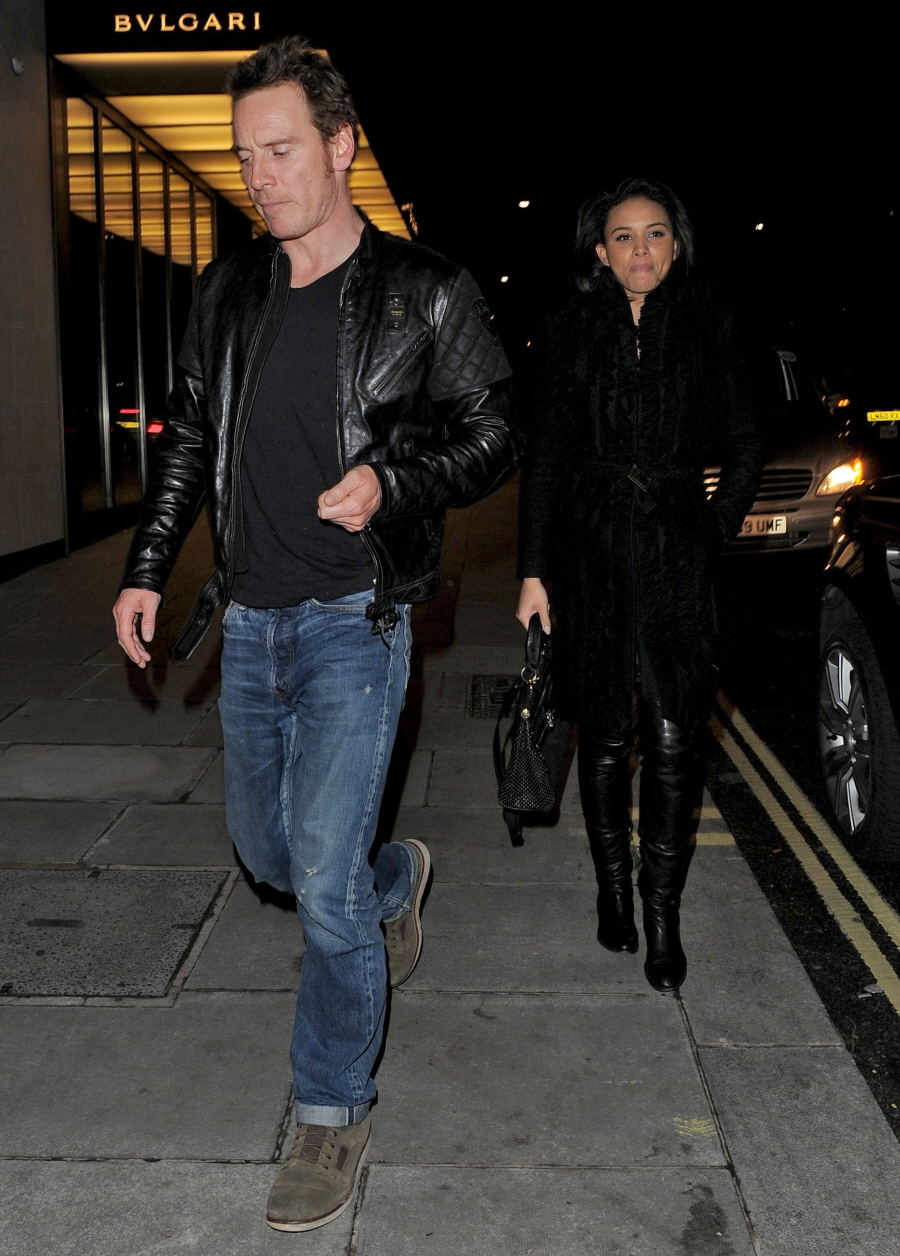 Photos courtesy of Fame/Flynet and Pacific Coast News.