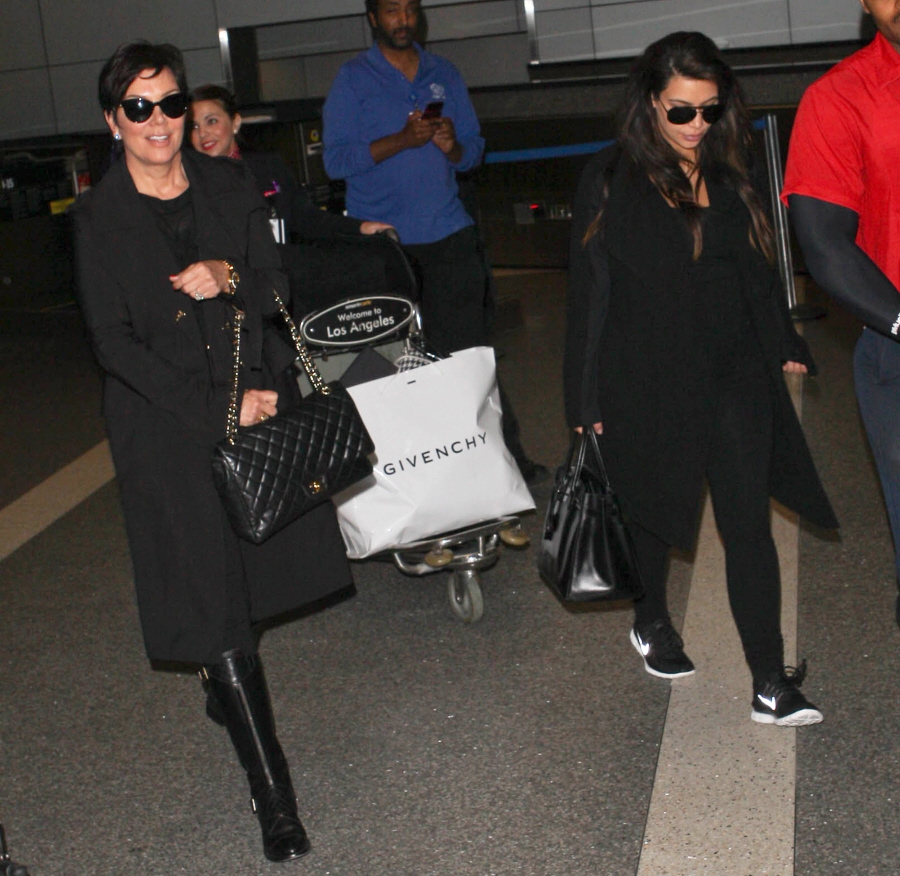 Here are some photos of Kim Kardashian arriving at LAX with her mom Kris on Friday, and then leaving La Scala with a friend on Saturday. Kim came back to LA after a multi-day trip to Paris in which she spent NO time with Kanye it seems. As soon as Kim and Kris touched down in Paris, Kanye flew to Milan because he really didn't want to spend any time with Kim, apparently. 18 years, 'Ye. She got you for 18 years. Speaking of, Radar claims that Kim is "begging" Kanye to come to her baby shower next Sunday:
Even though Kanye West has been opposed to appearing on baby mama Kim Kardashian's reality show, Keeping Up With The Kardashians, the starlet has persuaded her rapper boyfriend to make a brief cameo in her upcoming baby shower, which will be filmed for the hit E! show, RadarOnline.com has exclusively learned.

Kim had to beg Kanye "to stop by the baby shower which is taking place on June 2. The baby shower will be filmed for Keeping Up With The Kardashians, and he just doesn't want to appear on the show at all, period," a source told Radar.

"Kim nagged him until he agreed when she said it would look really bad if he didn't show up. Kanye thinks it's silly to even go to the baby shower since he will be the only man there. He will be there for less than ten minutes, tops. It was important to Kim that he go, so he agreed."

Leading up to the birth of her first child, Kim has said she didn't want cameras around after the baby was born to give them some privacy.

However, in promotional clips of the upcoming season Kim is seen at the doctor's office finding out what the sex of the baby is. Another clip features Kim baring her baby bump asking, "How the (bleep) did I get like this?"

As RadarOnline.com previously reported, just months before Kim is due to give birth she jetted off to Paris for a romantic trip…and she spent time with her mom Kris Jenner while her baby daddy Kanye was nowhere to be found. Kim's relationship with Kanye has been under fire recently, and she admitted that they "lead different lives."
I don't know much about baby shower etiquette, but I don't think it's weird or random for the father of the baby to spend a little time at the baby shower. It might not be "traditional" but I think it's sweet when the dad wants to, you know, participate in the excitement of bringing a new life into the world. But Kanye doesn't seem to give a crap.
Also, when Kris and Kim arrived at LAX, Kim "yelled" at the paparazzi. There's video and people are making a big deal about it, but I watched this thing and it really seems like Kim is yelling at one paparazzo in particular who opened the car door to get better photos of her. But yeah, obviously Lucifer's Homegirl arranged this whole catastrophe.
PS… LOOK AT HER FEET.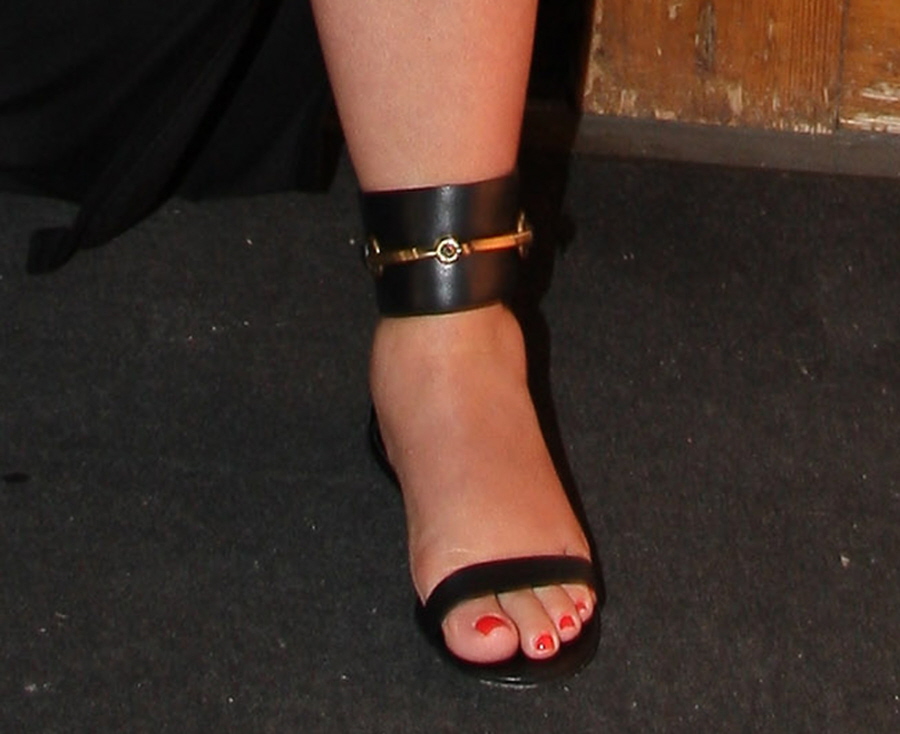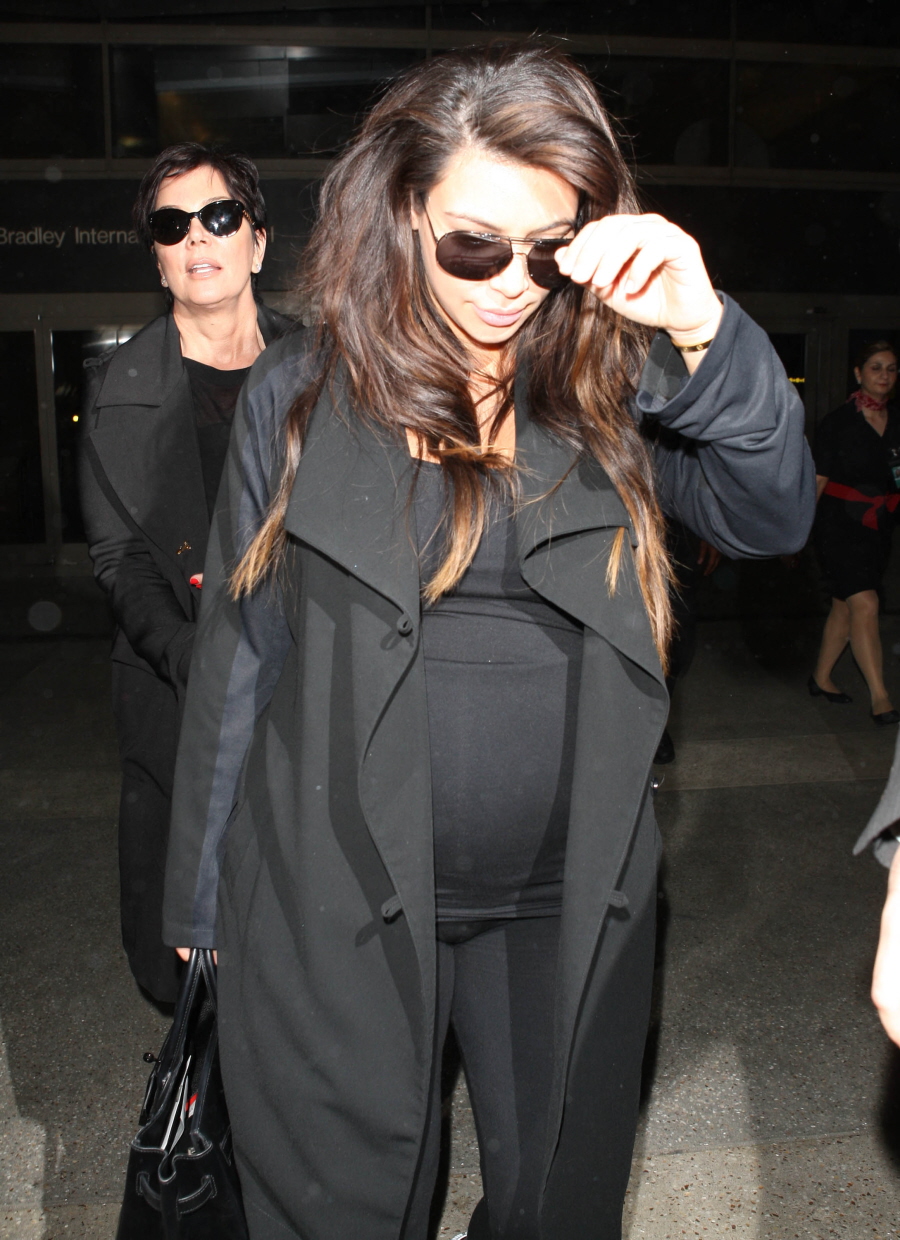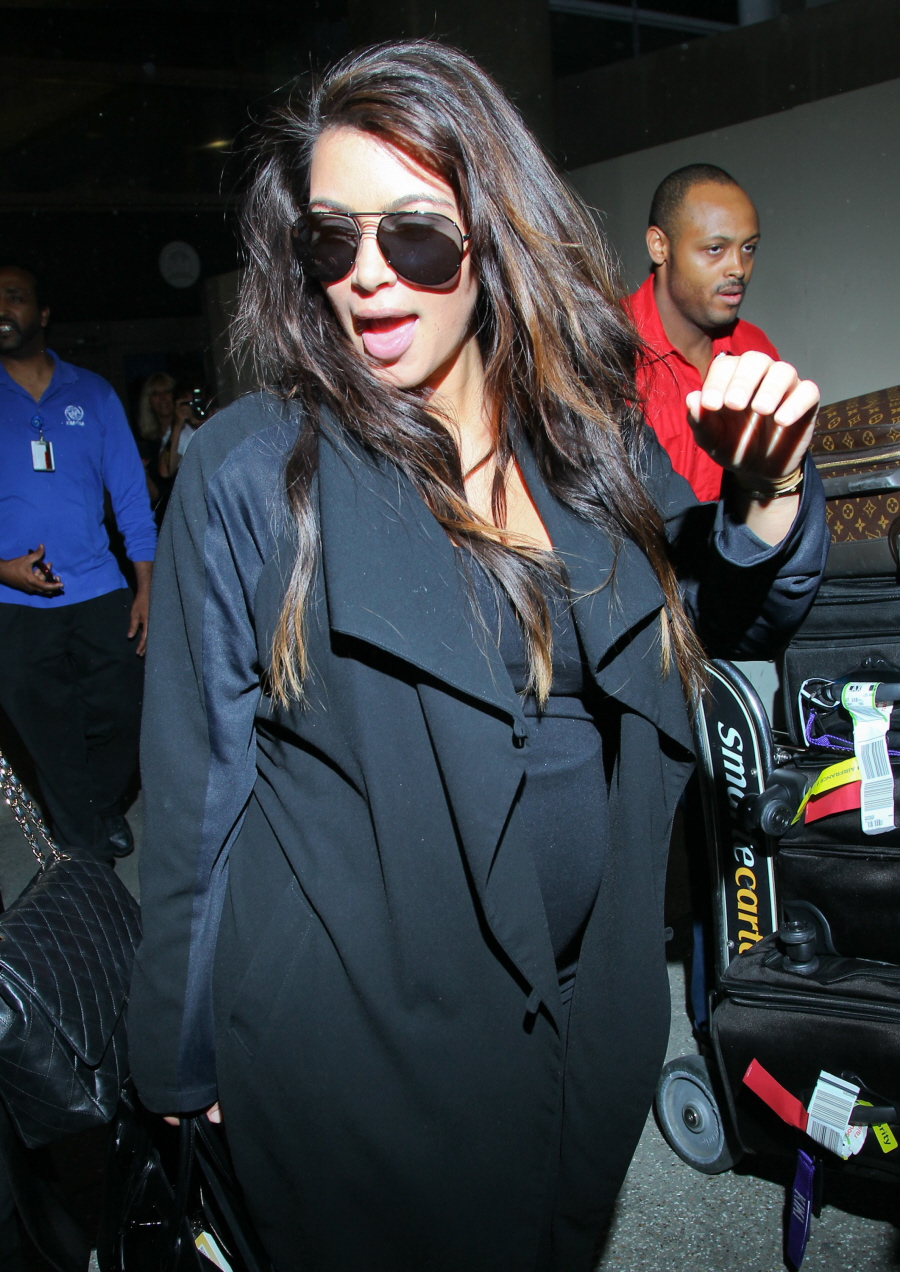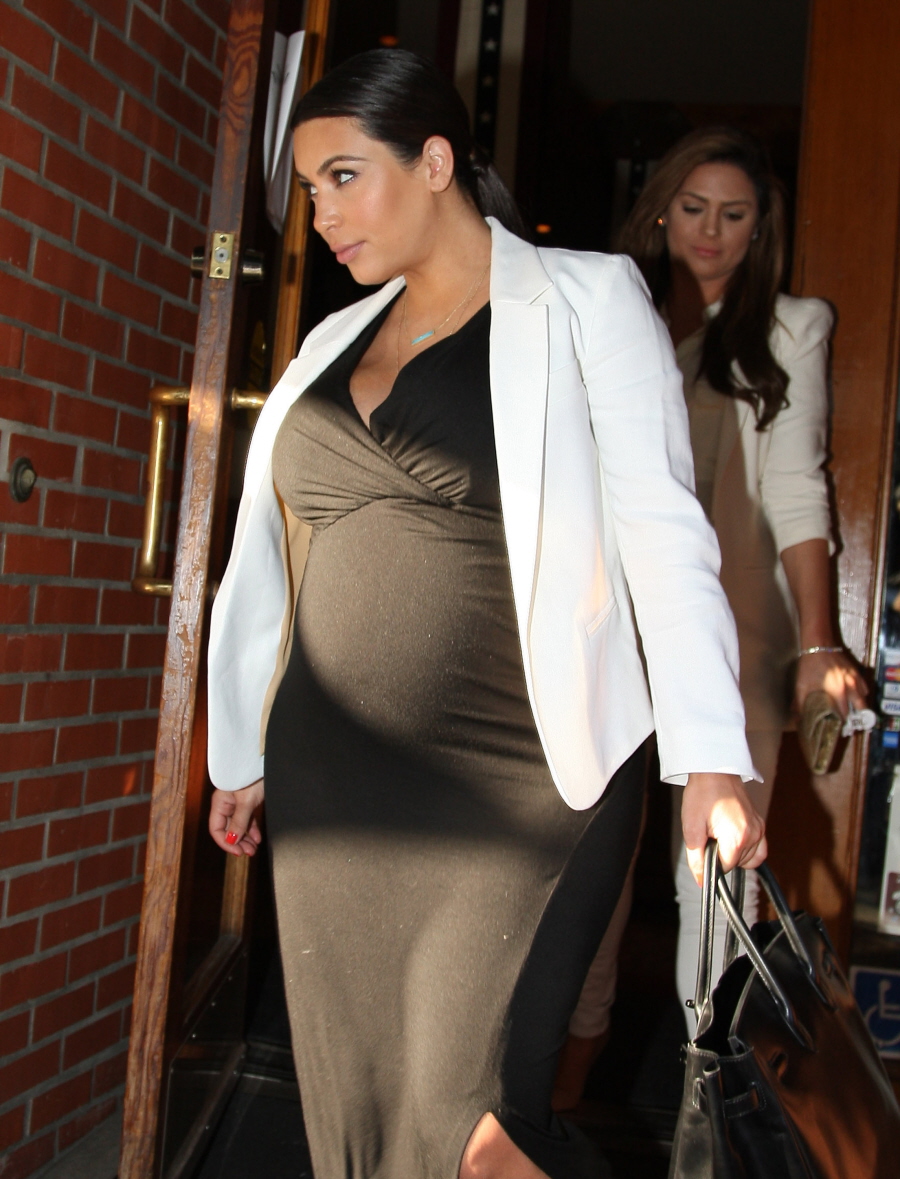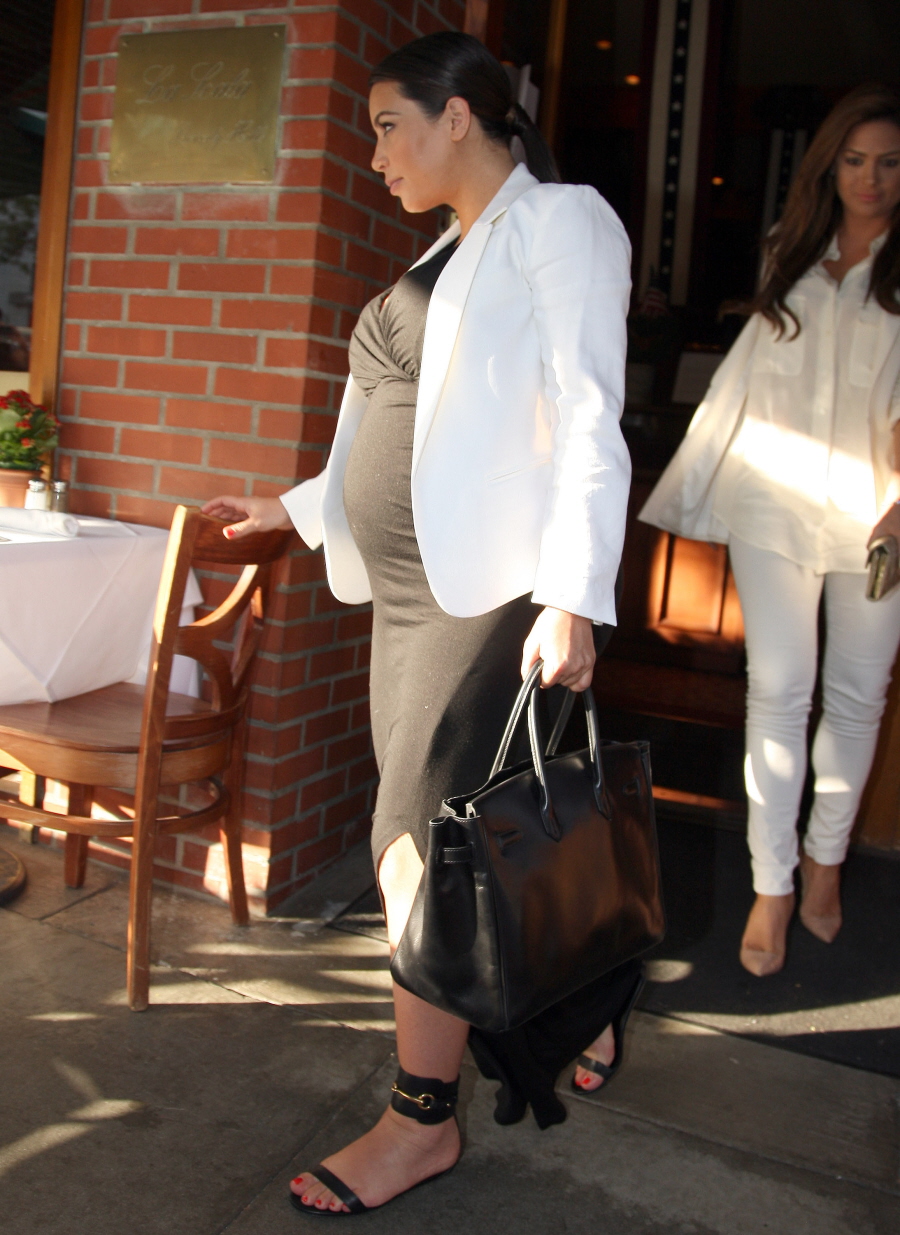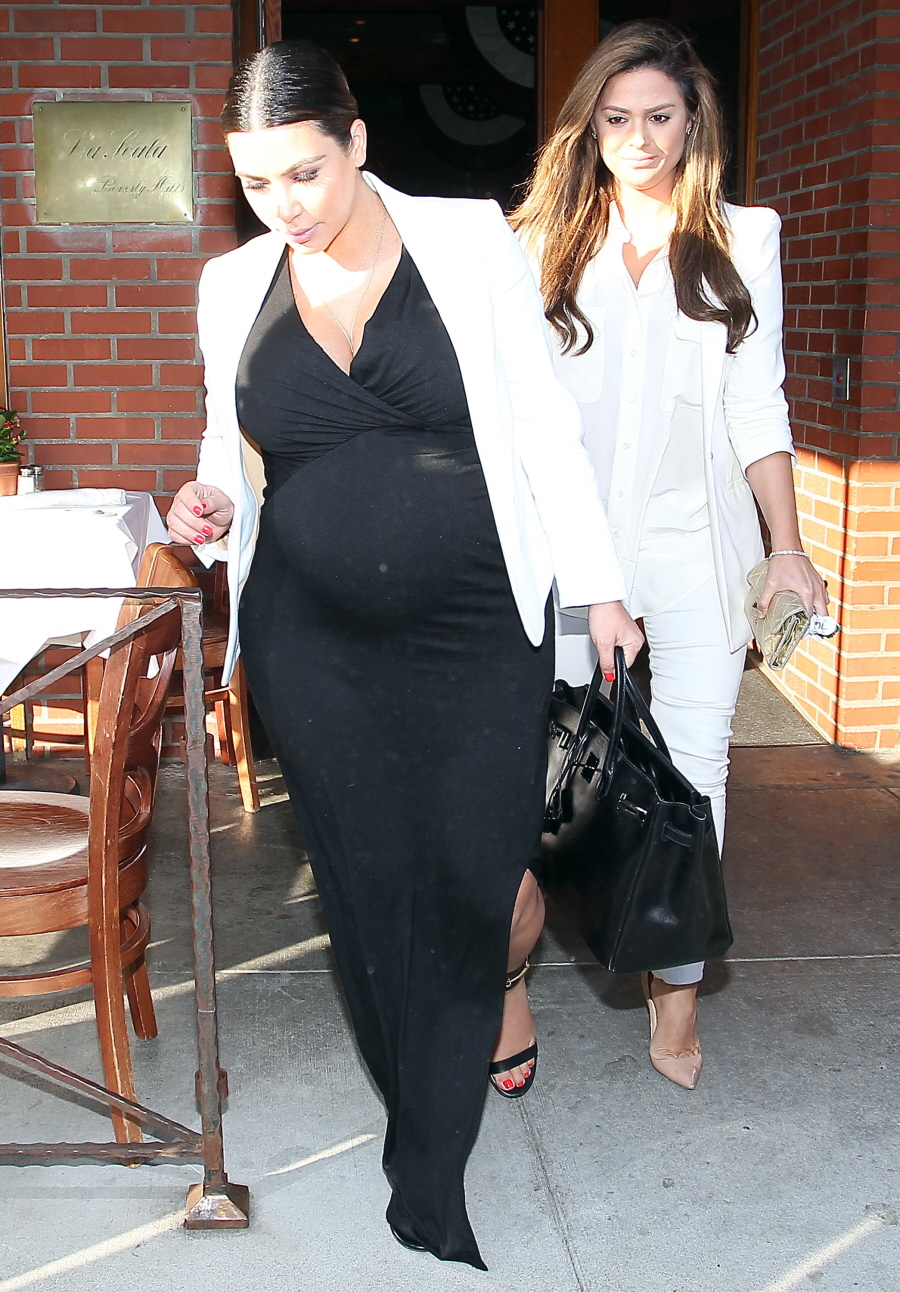 Photos courtesy of Fame/Flynet.