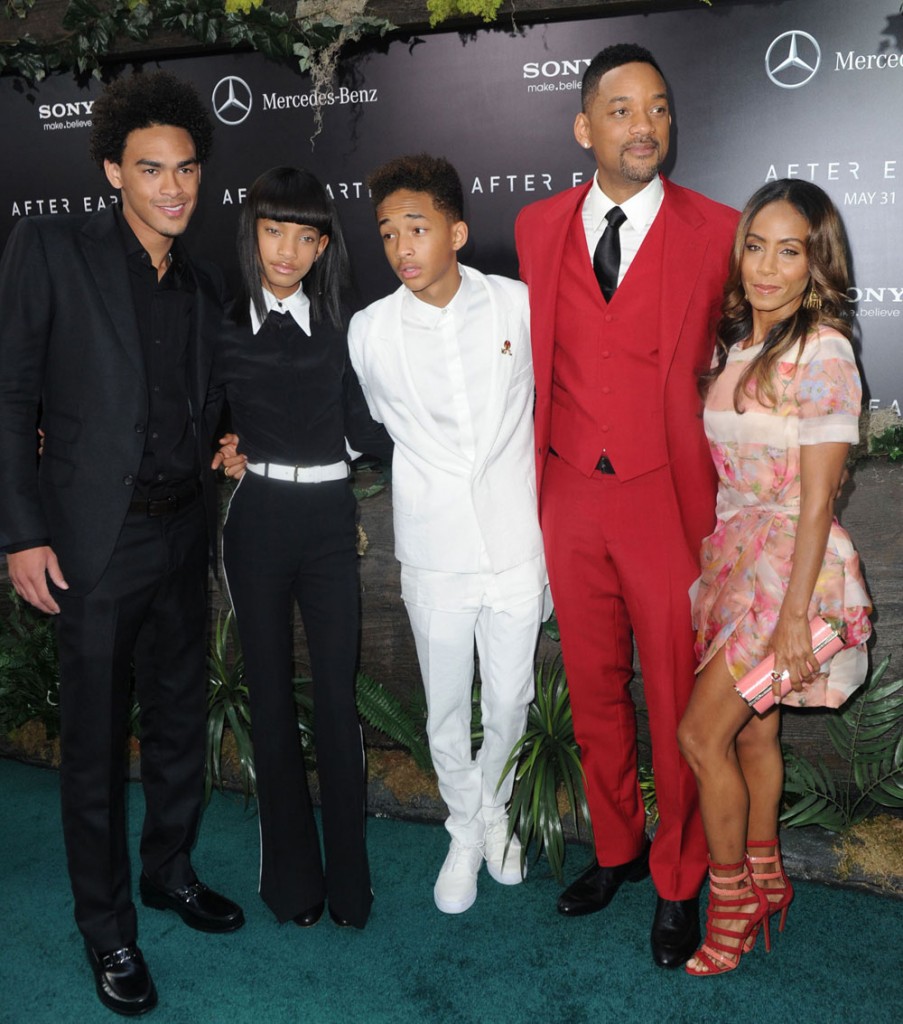 These are photos from the After Earth premiere in LA last night. Note that all the Smith kids are there, including Will's older son, Trey. That's relevant to this story, because Will keeps insisting that he's not pushing his kids into "the business" or fame at all. If that's the case, why do they all come to every movie premiere and pose on the red carpet with him?
The more Will Smith opens his mouth, the more he shatters any good will I have left for him. I know that sounds harsh, but the way he's conducting himself during this press tour for After Earth has been bothersome to say the least. He continues to talk about his bizarre parenting approach, comparing harsher disciplinary styles to slavery, and now he's denying pushing his kids into show business. On one hand he says he wants to create a family dynasty like The Barrymores (look at how that worked out for Drew, I mean it was ok eventually but you can't say it didn't screw her up) and on the other he says he's not pushing his kids to be famous. He makes no sense. Here's what he said about wanting to be like the Barrymores and how Willow told him she didn't want to star in Annie.
"I've looked for a lot of years. The Barrymores got really close to what I see in my head for my family."

---

"It may seem like we have pushed our kids into the business, but that is absolutely insane. I would never, ever, push somebody to have their face on a poster that's going be everywhere in the world. He is making a choice from the informed."

"It's less scary to me than if he wanted to be a dentist in that I couldn't help with what he'd chosen. I have relationships with some of the biggest filmmakers and actors and producers on Earth. So I can be a huge help."

"Willow chose singing and then un-chose it. She said, 'Daddy, I want to go to school with my friends during the week, and I want to hang out with them on the weekends.' At the peak of 'Whip My Hair,' she's like, 'Daddy, I'm done.' I was like, 'Wow, wow, wow. No, baby, I got 'Annie' [the upcoming movie remake, co-produced by Jay-Z], you know. It'll be New York, you'll be with Beyonce. You can bring your friends.' And she said, 'Daddy, I got a better idea. How about I just be 12?' At the end of the day, it has to be their choice."
[From ABC Local and CBS News]
So he says he wanted his family to be like the Barrymores. In another interview he told a story about how created a starring vehicle for this daughter and she said no and he eventually accepted it, and that means it's her choice. He seems to have no grasp that he's the one who set these situations up for his kids to say no to. He admitted it's his goal for his family to be a show business legacy, and yet somehow it's ok and he's not forcing it on them because his kids can say no. At least there's that. So here's another interview where he frames it like a noble choice. US points out that he was asked about the Kardashians and that Will was kind of shading that "fame for fame's sake" notion:
"For our family, the entire structure of our life, our home, our business relationships — the entire purpose is for everyone to be able to create in a way that makes them happy," he explained. "Fame is almost an inconsequential by-product of what we're really trying to accomplish. We are trying to put great things into the world, we're trying to have fun, and we're trying to become the greatest versions of ourselves in the process of doing things we love."

"The idea of fame or exploitation or orchestrating the media is sometimes even less than desirable for us."
Is this why celebrities fall into cults like Scientology, because they help them justify their life choices with nonsense? This doesn't make any sense whatsoever. He's not pushing his children because he treats them like little adults who can do whatever they want, but he just happens to line up these huge productions which depend on his 14 and 12 year-old kids to star in them. At least Willow had the option to say "no."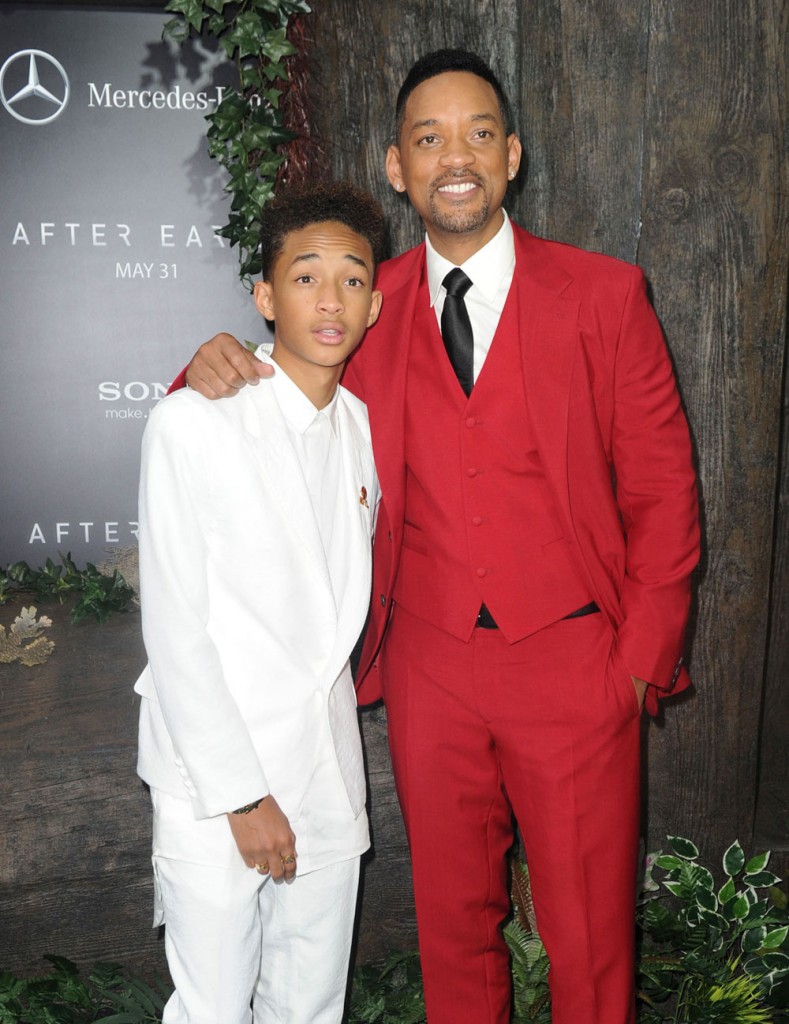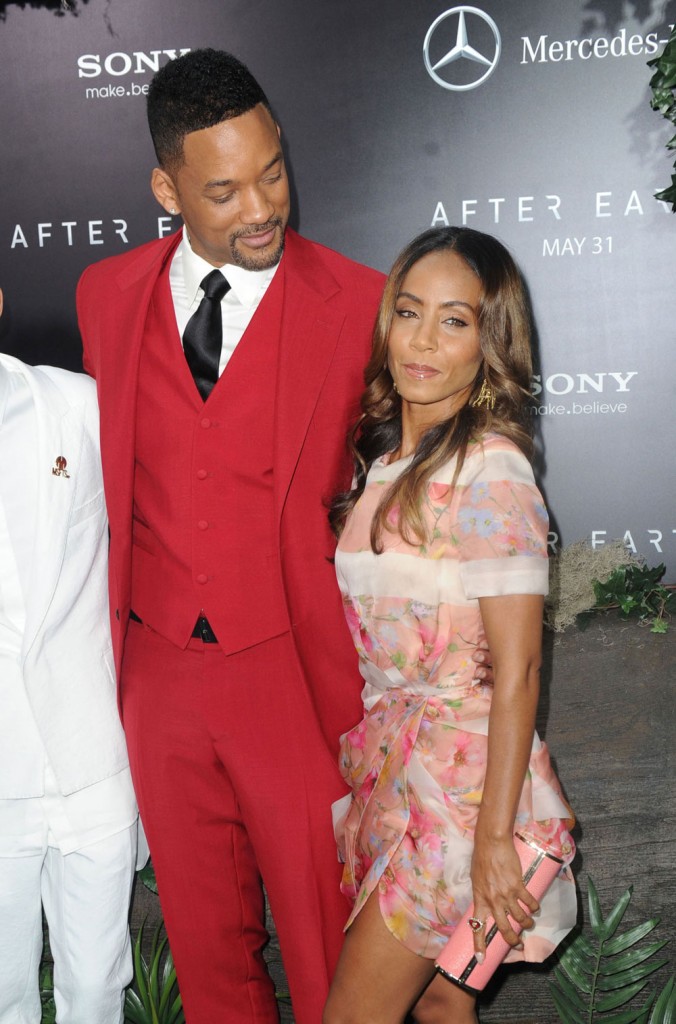 Also at the After Earth premiere, Jaden's rumored girlfriend Kylie Jenner, 15.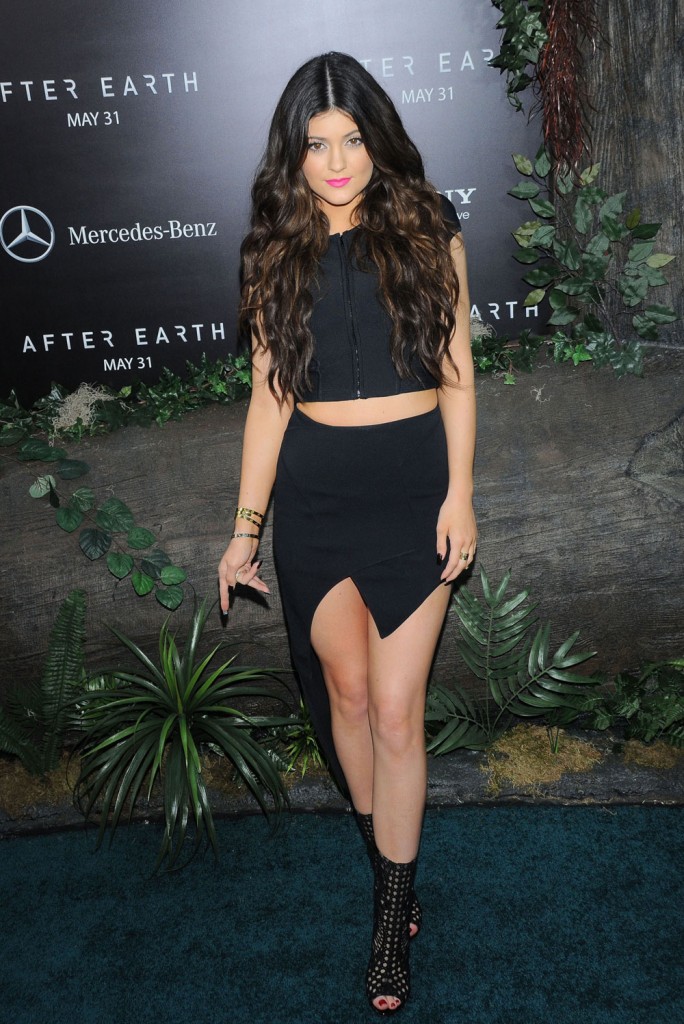 And Bruce Willis and Emma Heming.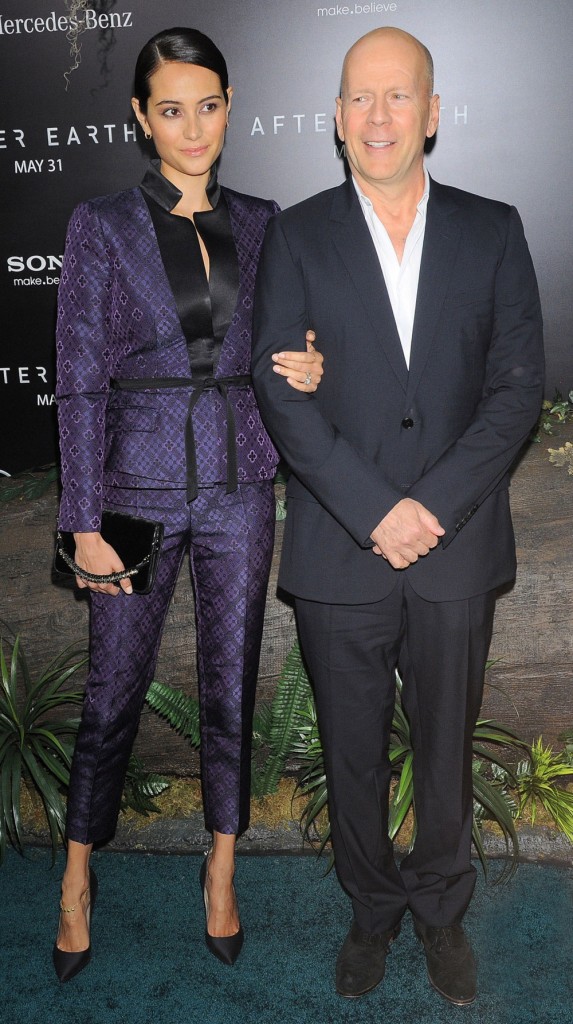 Photo credit: FameFlynet