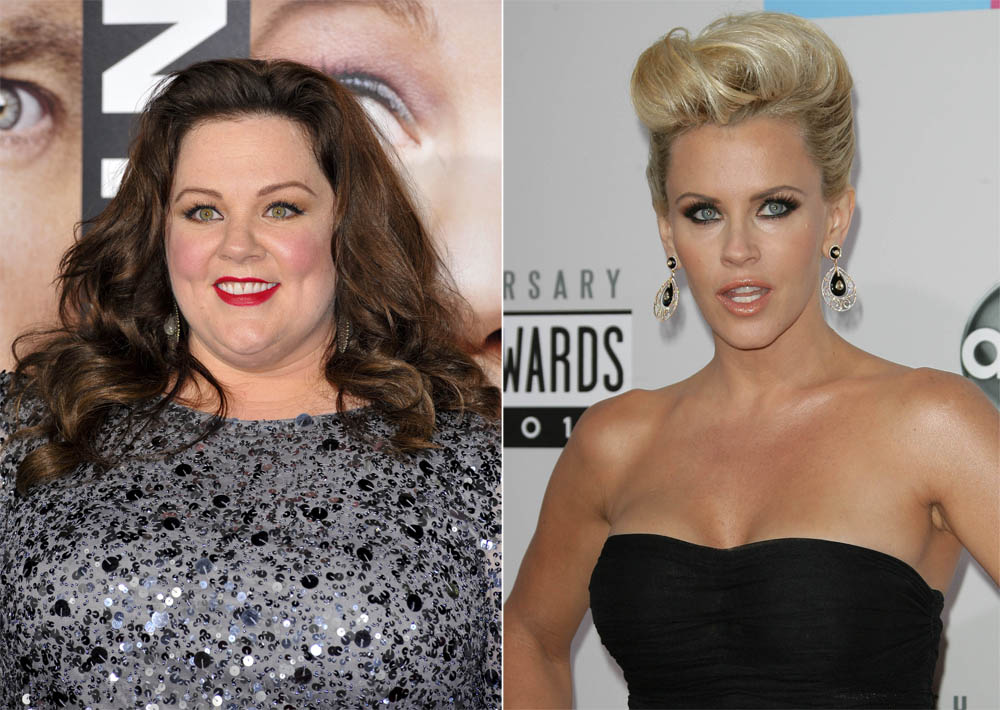 Remember when that mean old critic, Rex Reed, was trashing Melissa McCarthy's hit comedy, Identity Theif, with derogatory references to her size? That was earlier this year, and Melissa's cousin, the now less-famous and less-relevant Jenny McCarthy, defended her. Jenny called her cousin talented and told Rex to "go to hell," basically. Melissa is the big star now and Jenny is the aging sexpot, clawing for relevancy (it's true!). A few years back Jenny was the hot one, though, and if you believe Star (and why would they bother to make this up), she was a bitch to her cousin back then, told her to lose weight, and didn't help her out at all. So now that Jenny has a struggling VH1 talk show and needs acting jobs, Melissa is conveniently ignoring her pleas.
Spies say the cousins are feuding over Melissa's refusal to help Jenny reboot her sagging career. But the Mike & Molly star feels that what goes around comes around. "In the 90s, Jenny's career was doing well, but she barely helped Melissa get acting gigs," said a family insider. "Jenny told her she wouldn't make it because of her weight." Now the tables have turned, as Jenny struggles to keep her eponymous VH1 talk show afloat; she badly wanted a cameo in Melissa's new movie The Heat. "But Melissa hasn't forgiven Jenny for refusing to help her and calling her fat," explains the insider
[From Star Magazine, print edition, June 10, 2013]
I believe this. Jenny seems like the catty type to me. This reminds me that The Heat is coming out soon! It's out on June 28. That movie looks hysterical, I can't wait. Oh and I just saw an ad on imdb for Identity Thief, that's out on DVD June 4. It got mixed reviews, but it looks funny and I'd like to see that one too.
So Melissa McCarthy has hit movies she headlines along with a hit TV show, while Jenny McCarthy has a bizarre VH1 talkshow with guests that include Carson Kressley, Brande Roderick and Jacqueline Laurita. If Jenny did say those things to her cousin, I would say that karma is a bitch but that's not the case. It's about talent, and Jenny's peaked in the 90s when it was still novel to fart and act sexy at the same time.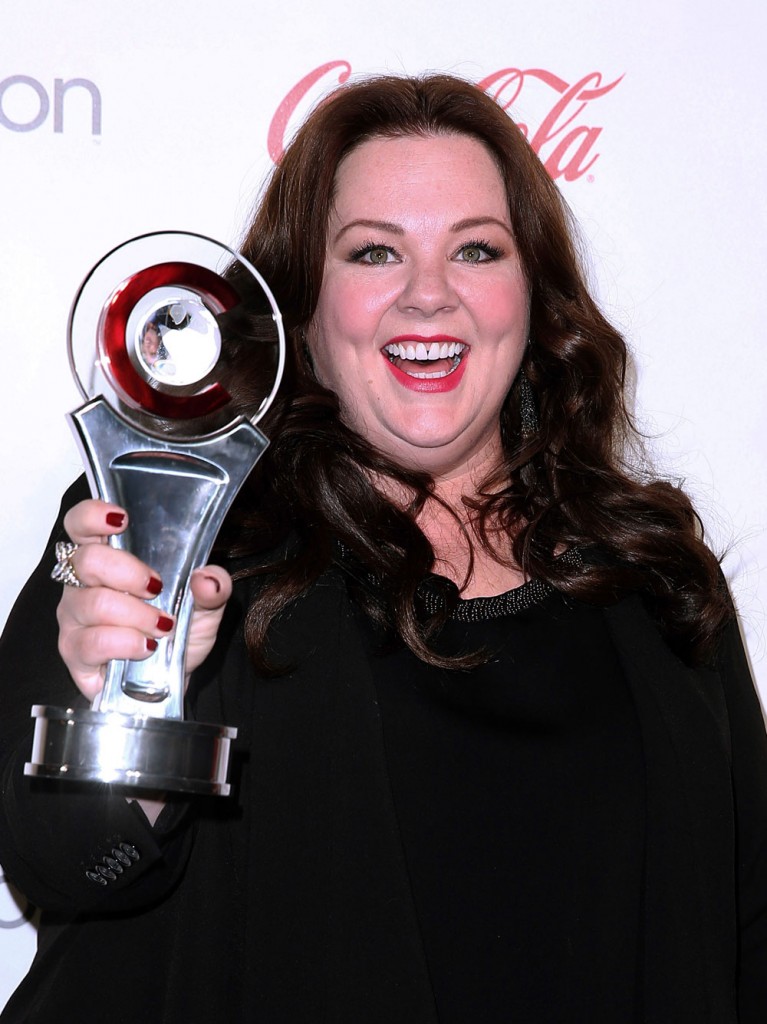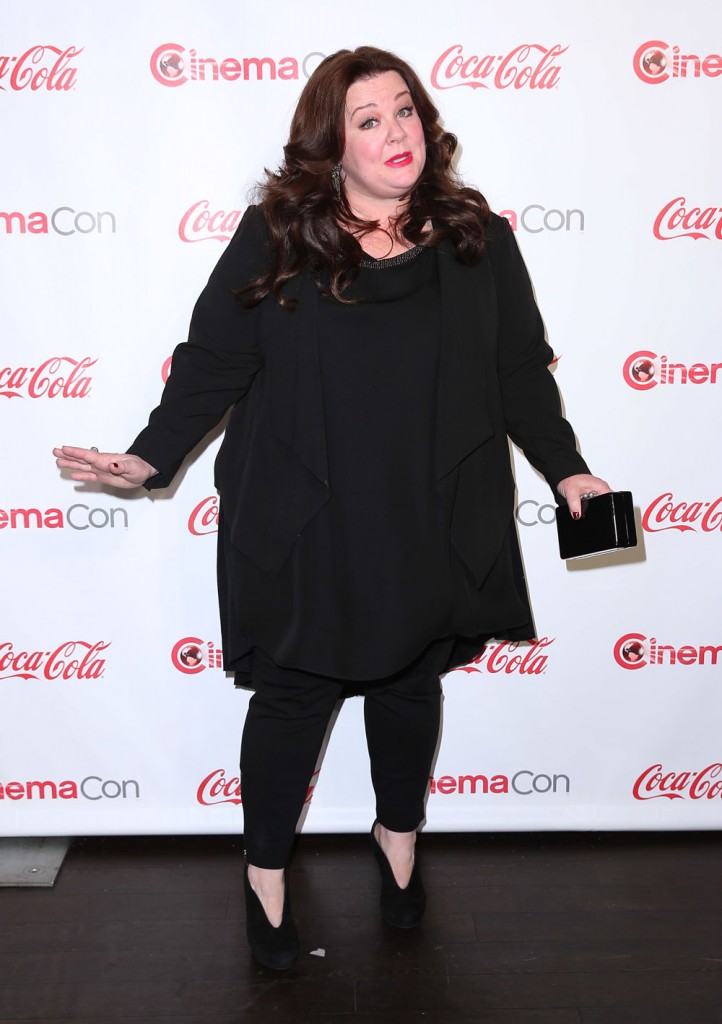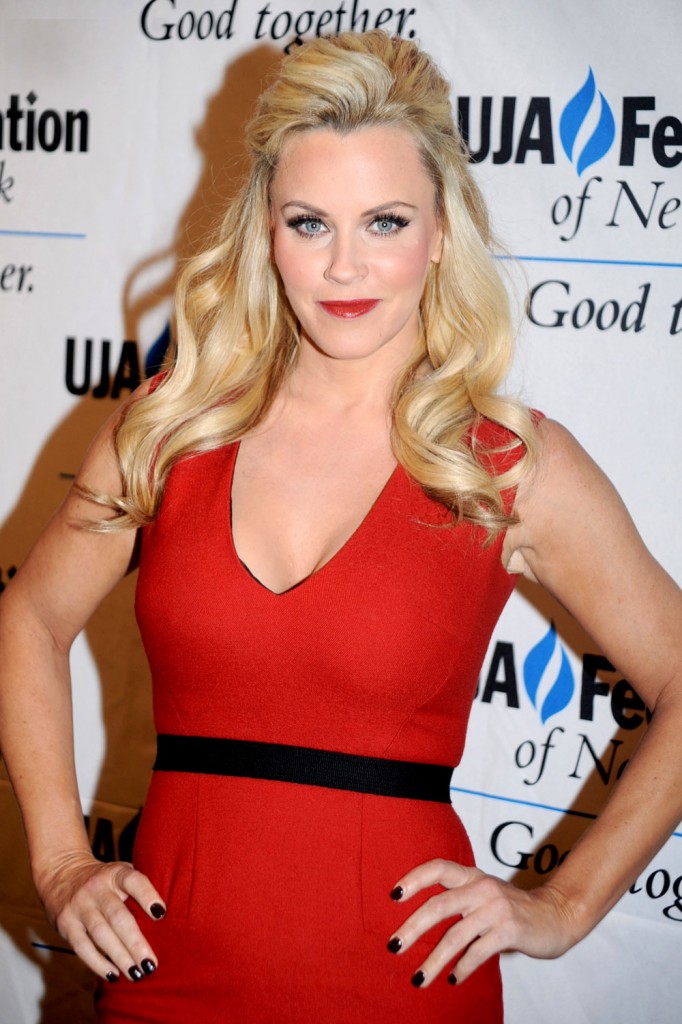 Melissa McCarthy is shown on April 18 at CinemaCon. Jenny McCarthy is shown on May 28 and May 19. Credit: WENN.com and FameFlynet