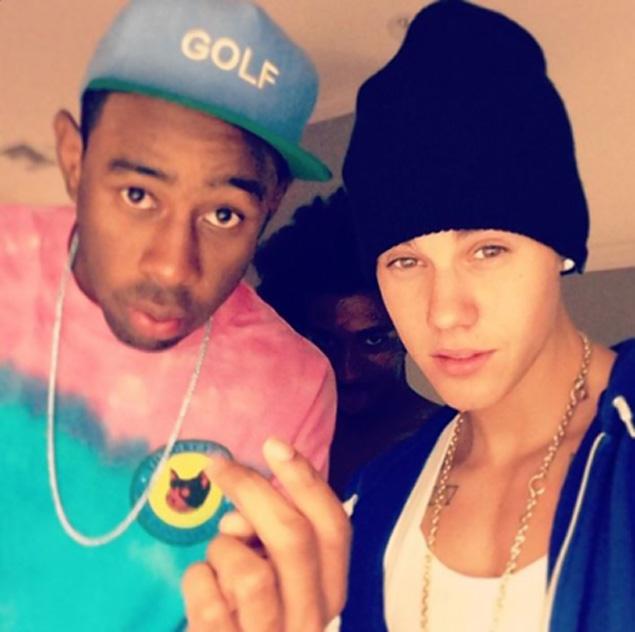 Here's a newish photo that Justin Bieber posted to his Instagram of Biebs with rapper Tyler, the Creator, who is apparently a willing scapegoat for Bieber's recent speeding antics through his Calabasas neighborhood. We'll get to this silliness in a moment, but first a recap.
Bieber has shown himself to be no stranger to speeding through his hood and threatening to kill any neighbor who dares to tell him not to endanger lives. The latest such incident hilariously resulted in ex-NFL football player Keyshawn Johnson chasing Bieber back to his home where Biebs ran and hid "like a little child". Well, Bieber's neighbors have all collectively had it with this accident waiting to happen, and since the LA District Attorney's office is predicably dragging its feet, the members of the homeowner's association are taking matters into their own hand and refusing to pay monthly dues until something is done about Bieber. Voting with one's pocketbook is often the smartest thing to do, and this situation is no exception: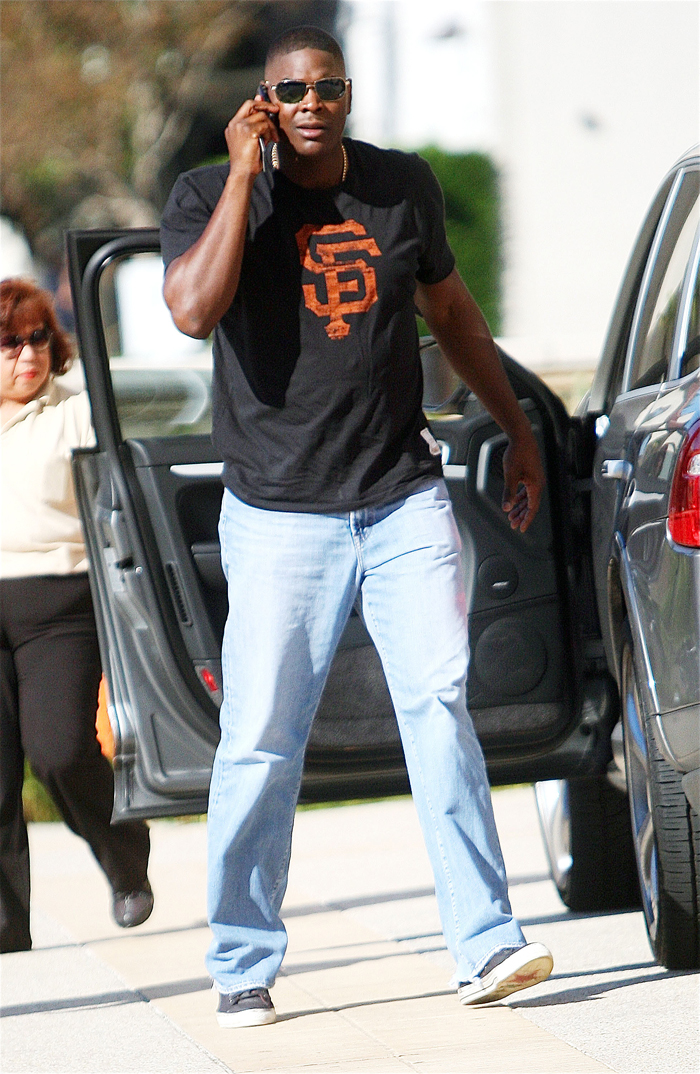 Ex-NFL player Keyshawn Johnson isn't the only Calabasas resident who's fed up with Justin Bieber.

TMZ reports that Bieber's neighbors have banded together and stopped paying their monthly dues to their homeowners association in an effort to get the group to do something about the alleged neighborhood menace. It's reported that 500 residents pay $1,000 a month, so the withheld money could really do some damage.

Sources told the gossip site that the goal is to force the HOA to give Bieber a warning about the neighborhood rules he's allegedly broken.

Bieber has been accused of driving at reckless speeds through the gated private community, holding noisy parties (even when he's out of town) and his friends have allegedly been parking on the street overnight.
[From Page Six]
This tactic should get results from the HOA sooner rather than later. Of course, Justin already whined about being framed for this latest speeding incident; and conveniently Tyler, the Creator (that comma is so irritating, right?) is now taking the fall and claiming that he was the one who was driving, not Biebs.
Well, Keyshawn told TMZ how he really feels about the incident: "We try to get behind gates so we can enjoy our families and enjoy our lifestyle, but you got a 19-year-old kid feeling entitled speeding up and down the highway." As for Tyler, the Creator's claims, Keyshawn is calling bullsh-t: "Look man, I know the difference between a black kid driving a car and white kid driving a car … I got biracial kids." Keyshawn goes on to stress that Bieber must accept responsibility for his actions. I couldn't agree more.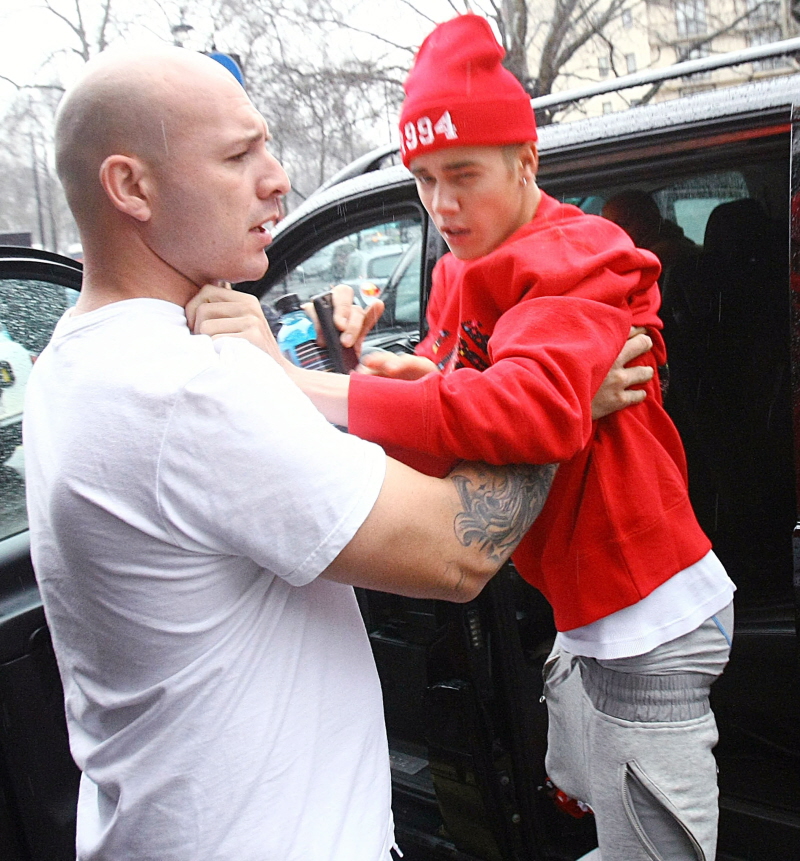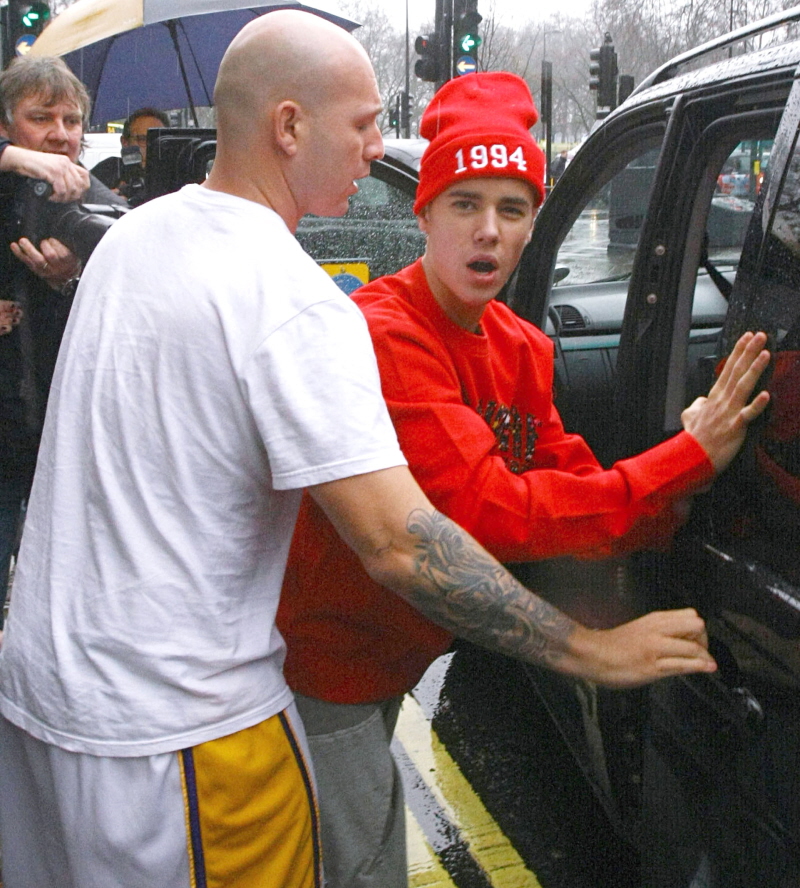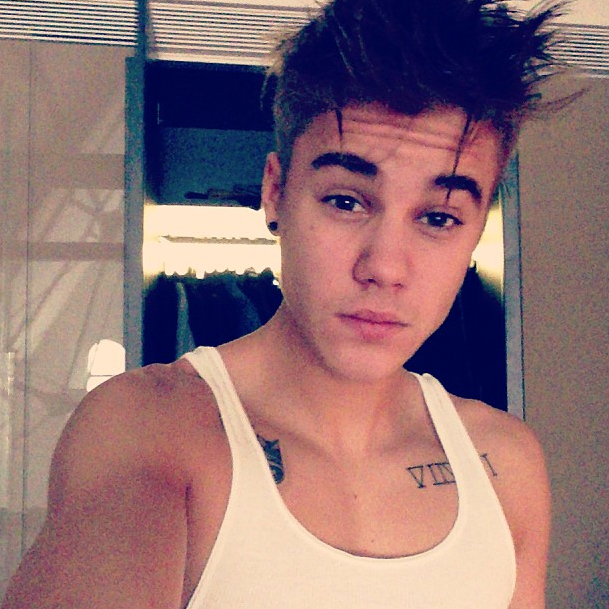 Photos courtesy of Instagram, Fame/Flynet, and WENN