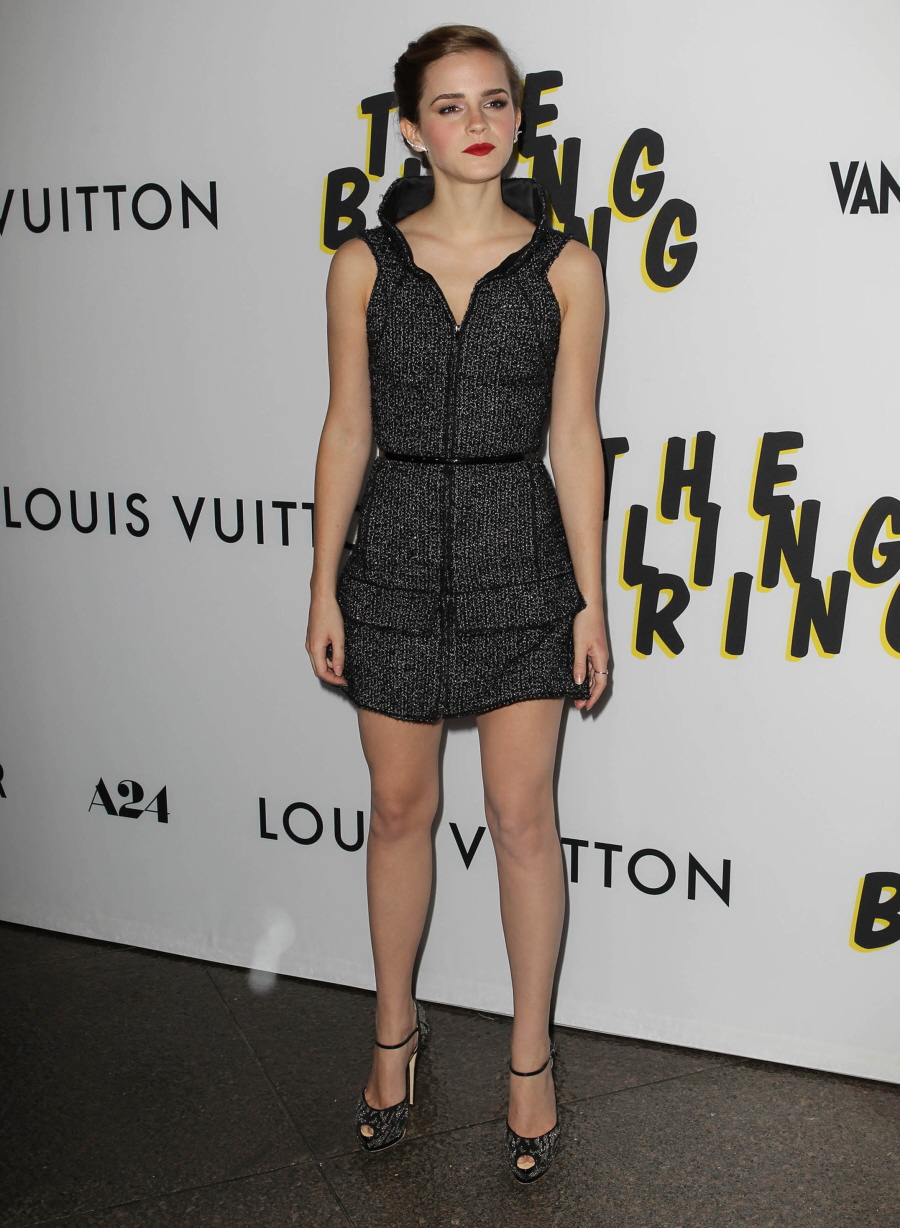 Here are some photos of Emma Watson at last night's LA premiere of The Bling Ring (directed by Sofia Coppola). I'm making a conscious decision not to include photos of Emma's costars, mostly because I don't recognize them on sight, and I don't have the inclination to double-check and compare the cast list versus "random famewhores who came to the premiere". Emma is the star of the ensemble, that's what's important (to me).
Emma wore Chanel to the premiere, her second red carpet appearance in two days (she was at the This Is The End premiere two nights ago as well). Even though I applauded Emma for wearing pants to a premiere yesterday, I really disliked that weird Mouret bustier, and I really don't hate this Chanel Fall 2013 tweed dress. Yes, it's very much a "default Young Hollywood" look, but it's flattering and cute and age-appropriate. Her heels are Giuseppe Zanotti. I especially like her hair too – a fun look with braids. I really didn't care for her other hair look.
Also – and I hope this is the last time we'll ever mention this in context with Emma Watson – she categorically denied that she is in any way associated with 50 Shades of Grey. Gross. Why would ANYONE even want her to play Anastasia Steele? That part sucks, and Emma would do a terrible job in it.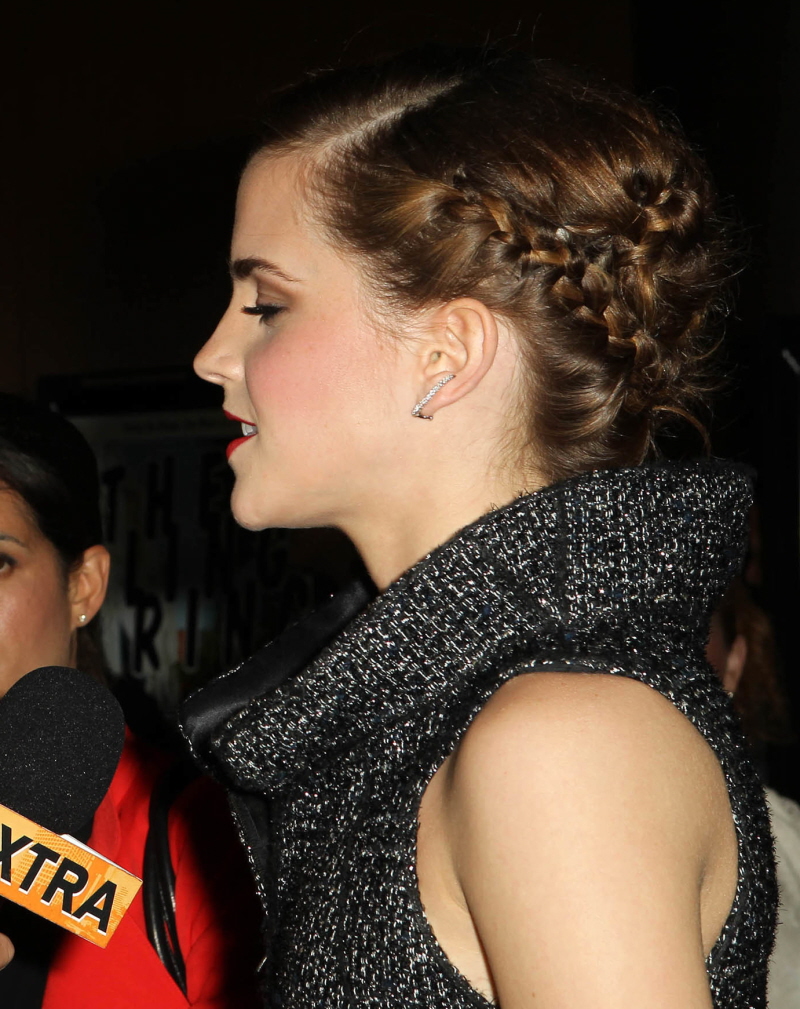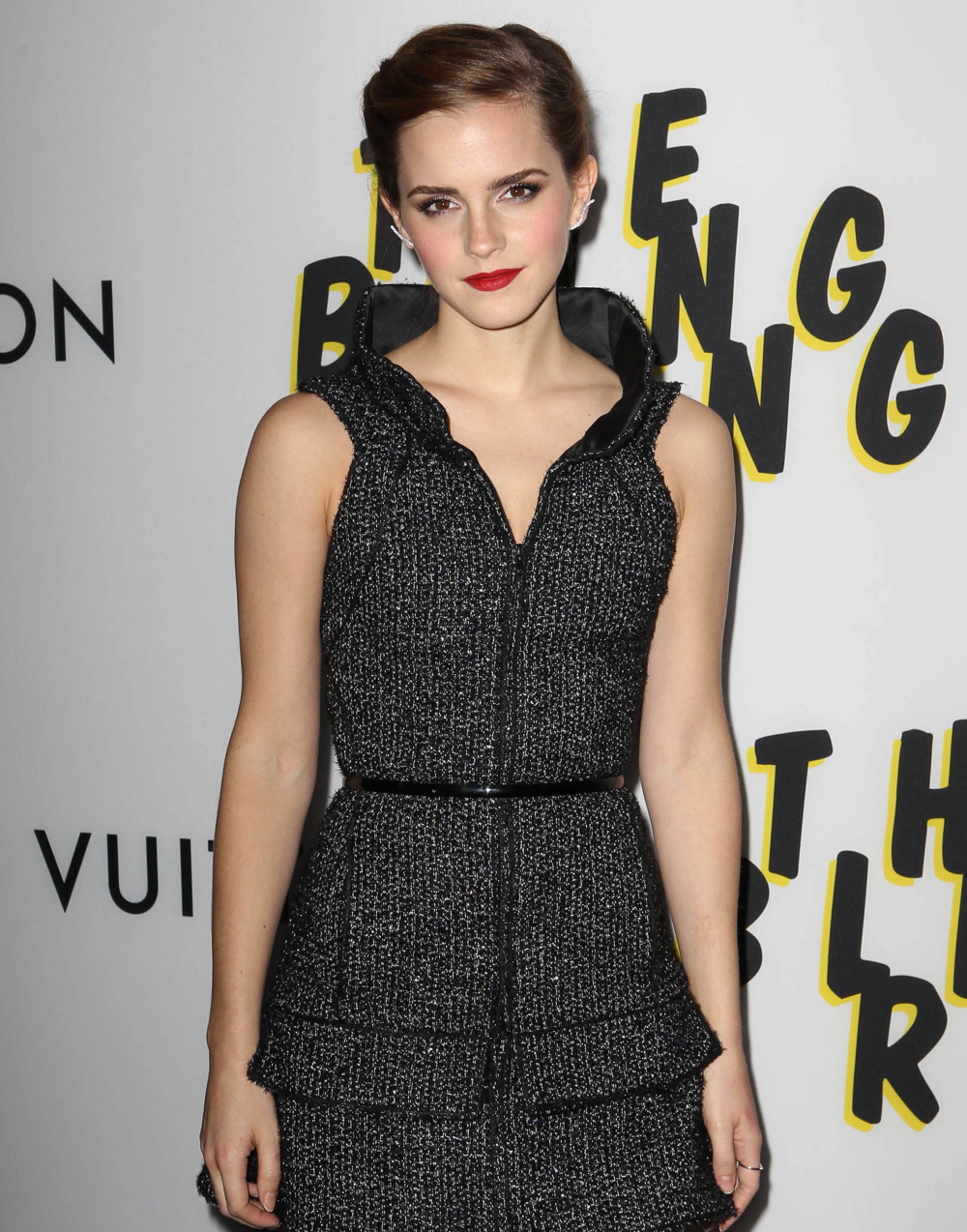 More photos from the premiere – Sofia Coppola looking really good in Louis Vuitton, Felicity Jones is morphing into Zooey Deschanel, Jeanne Tripplehorn in a weird sack dress, Chloe Sevigny looking righteous and weird in Louis Vuitton, Gwen Stefani in terrible Balmain pants, and Paris Hilton, of course.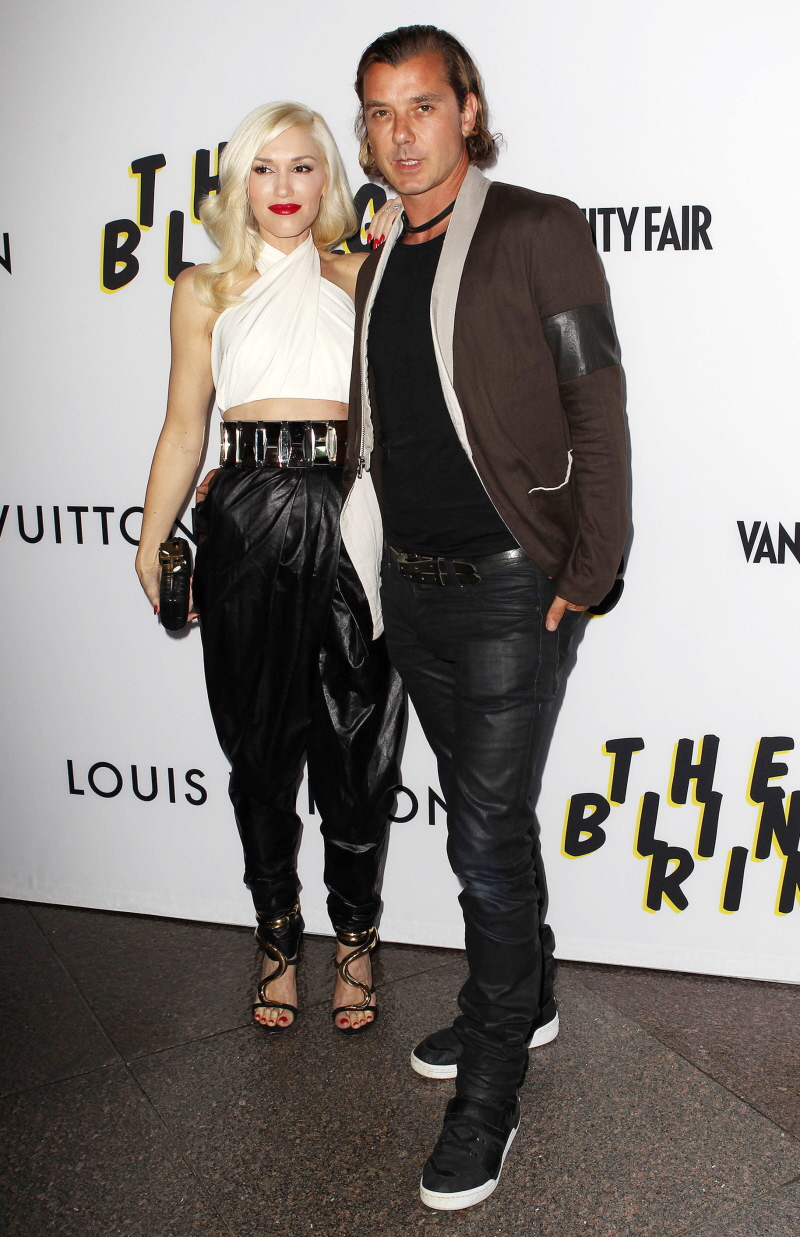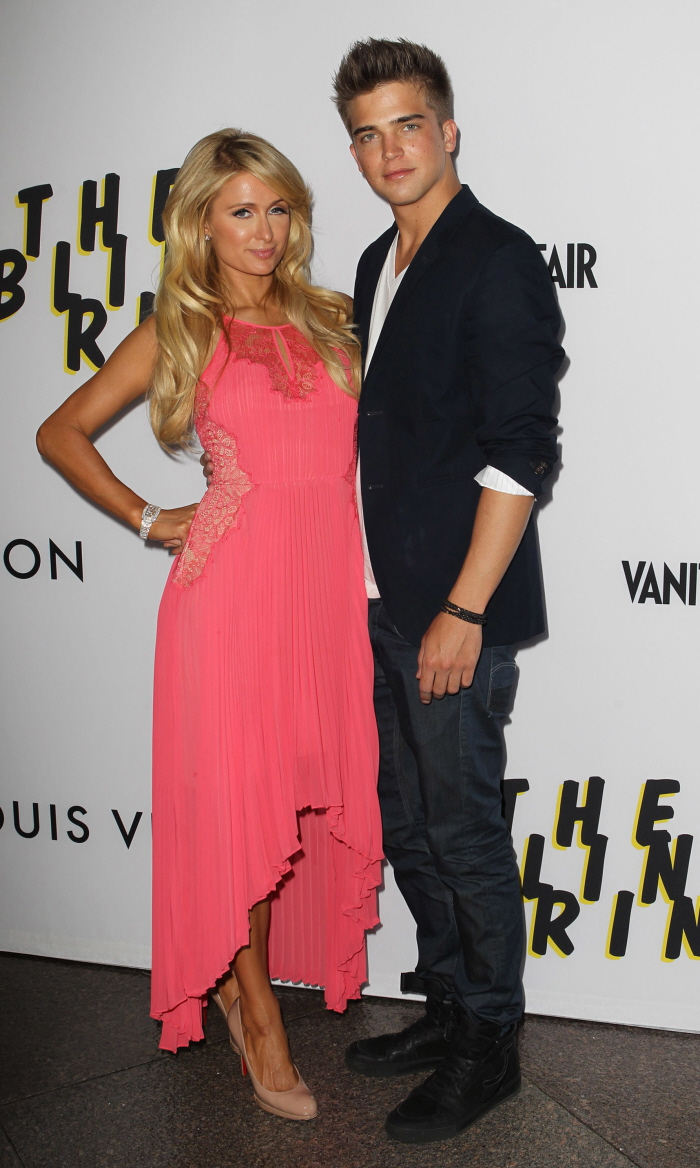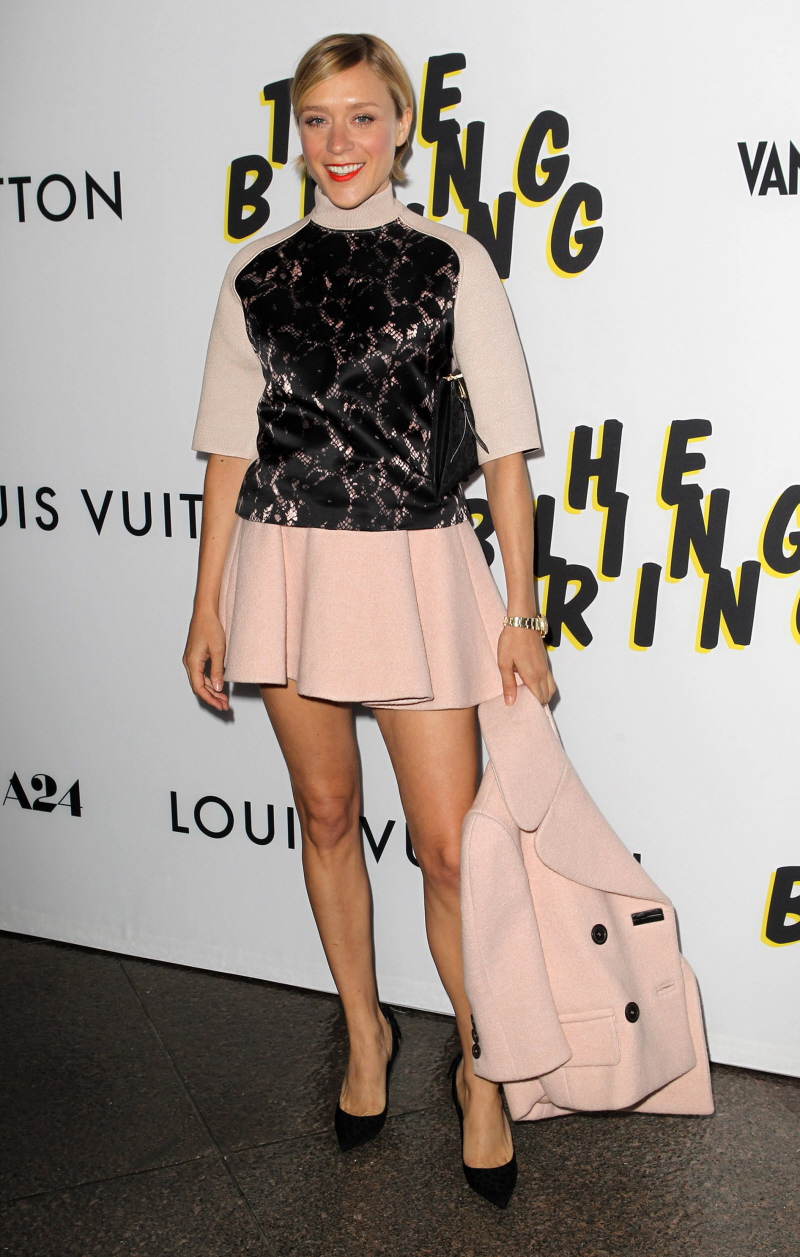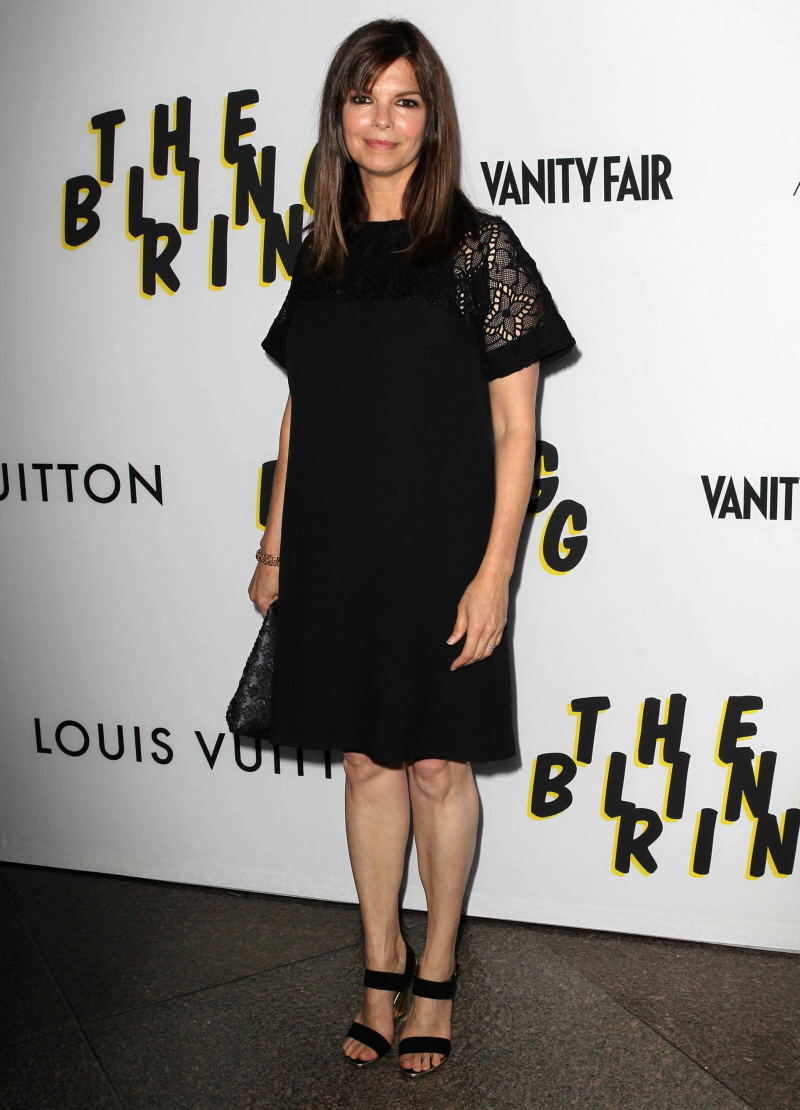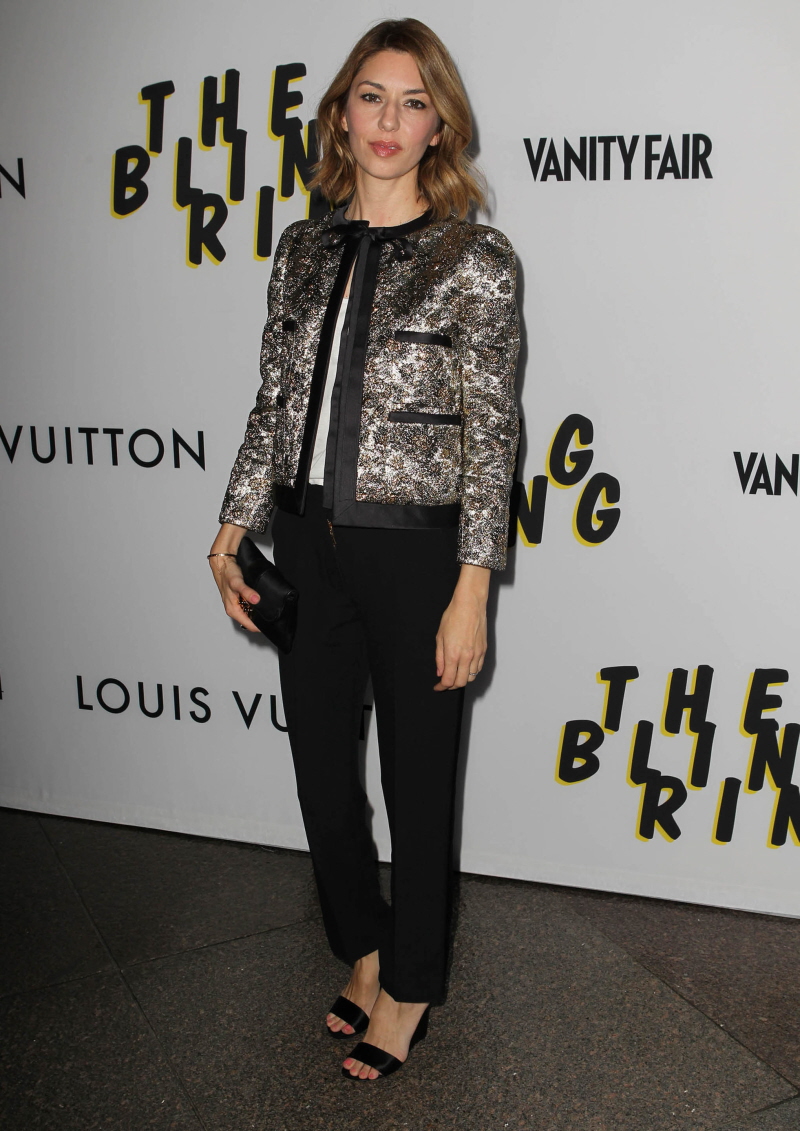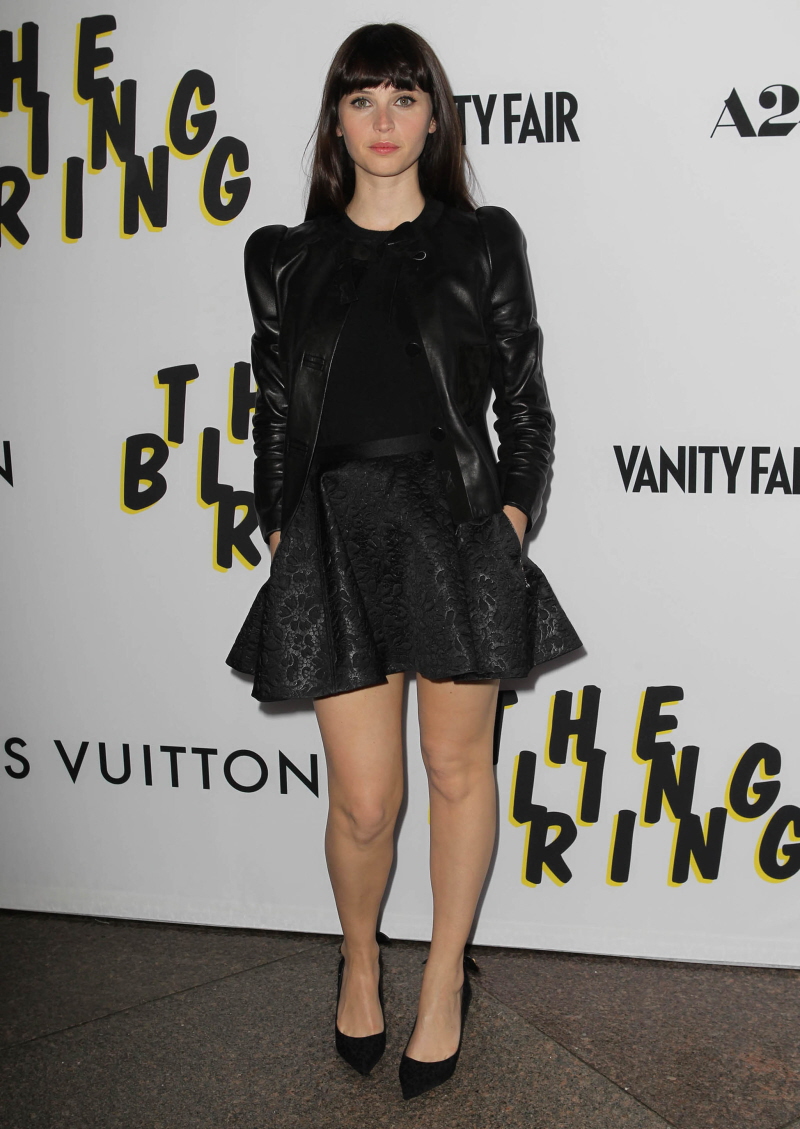 Photos courtesy of WENN.