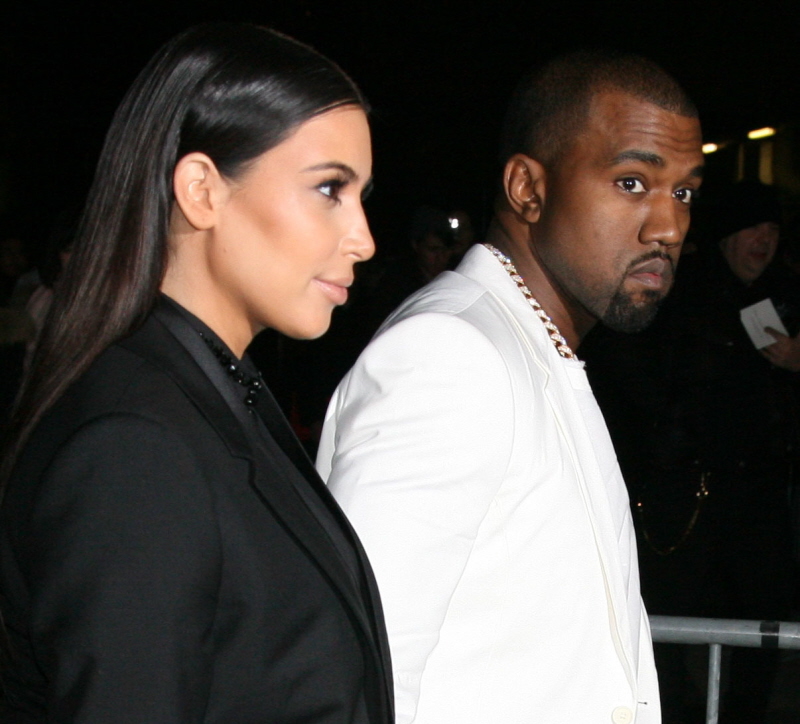 Kanye West fooled around on Kim Kardashian! Allegedly. Sort of. The Daily Mail has some excerpts from a new Star Magazine story in which a Canadian model named Leyla Ghobadi claims that Kanye actively pursued her last summer and fall when he was dating (and impregnating) Kim Kardashian. You can read the full account here at Star (and you can see photos of Leyla there too), and here is the basic story:
A Canadian model claims rapper Kanye West cheated on pregnant girlfriend Kim Kardashian after they met at one of his shows. In stunning claims Leyla Ghobadi, 24, told America's Star magazine that their fling started in July 2012 and continued even after Kim had announced her pregnancy after Kanye dismissed his relationship with the reality star as just 'for publicity and nothing serious'.

Explaining her decision to reveal the relationship, brunette Leyla said: 'This is going to destroy the Kardashian family. It's bad. It's really bad. It's just embarrassing. But if I were Kim and about to have a baby, I would want to know.'

Kim's representatives have denied the reports, while Kanye's people have yet to respond to MailOnline's request for comment.

Kanye is said to have first set his sights on curvy model Leyla when he saw her dancing in the crowd at his show in Atlantic City in July last year. And despite Kim also being present at the gig in Revel's Ovation Hall, Kanye reportedly instructed a member of his entourage to seek out Leyla and invite her backstage. The rapper is then reported to have invited Leyla for cocktails at AC's HQ Nightclub, before asking her to come back to his hotel room.

However, Leyla declined, adding to the publication: 'I refused, as I felt it was too rushed.'

Kanye then reportedly asked Leyla and her friends, who had driven down from Montreal to watch his show, if they wanted to attend the concert the next evening, and gave them backstage passes. And while Leyla admits she knew Kanye was with Kim at the time, she said the 36-year-old musician told her the relationship was 'for publicity and nothing serious'.

After agreeing to accompany Kanye back to his hotel room after chatting to him backstage, Leyla said: 'We began to make out for a while – and next thing I knew, we were both naked and having sex.'

The couple's next reported meeting came in October in New York, as Kim, who had not announced her pregnancy at that point, was in Miami. Leyla even alleges that Kanye contacted her last weekend to see if she wanted to meet up, but said that at that point she was fully aware of Kim's pregnancy, adding: 'I would never do that to someone.'

Kim and Kanye announced her pregnancy in December 2012, with Kanye revealing the happy baby news to the crowd during a concert in Atlantic City.

RadarOnline claimed Kim is 'unhappy' that Kanye continued his plans for a birthday party in New York without her, even though he knew she would not be able to attend. Kim was reportedly upset that the 'New Slaves' hitmaker celebrated his 36th birthday at a star-studded bash without her in New York City on Saturday.

A source told RadarOnline.com: 'Kim is so close to giving birth and she's big and uncomfortable and knowing Kanye partied with all of their friends really made her mad.'

The rapper celebrated with his friends including Beyonce, Jay-Z, Nas, Kim's older sister Kourtney Kardashian and her boyfriend, Scott Disick, as well as her best friend Jonathan Cheban at Jamaican restaurant Ms. Lily's, because he was performing at the Governor's Ball in the city on Sunday, but Kim wanted him to delay his party and have it in Los Angeles instead.

The source said: 'She isn't traveling this late in her pregnancy but everyone else there could have easily come to Los Angeles, they all can hop on a private plane any time they want! Kim totally respects Kanye and the work he has to do, but as her due date grows closer she is getting mad about how little time they're spending together and wishes that he would try and accommodate her more.'
So, she knew he was with Kim but she was swayed by the "it's all for publicity, girl" line and she ended up having sex with him on the second night she knew him? But not the first, because slow your roll, Kanye. Yeah. Seems solid, for a tabloid report at least. Of course the girl is a famewhore who sold her story and wants to be famous for banging Kanye. KANYE HAS A TYPE.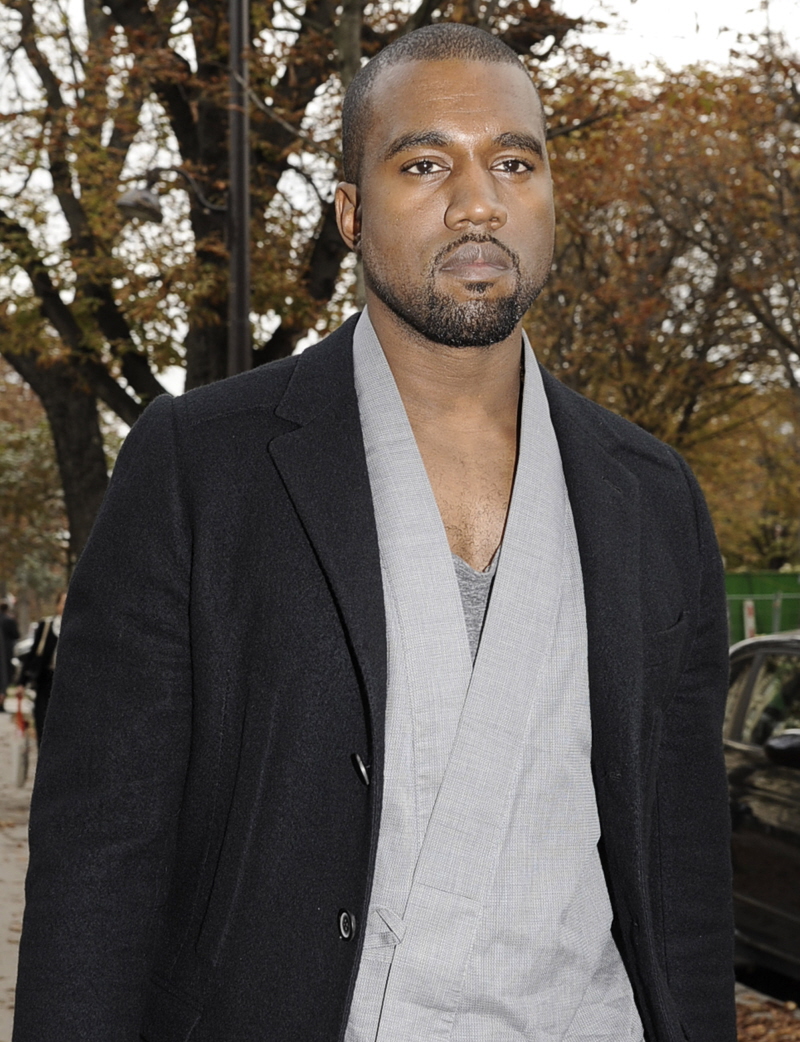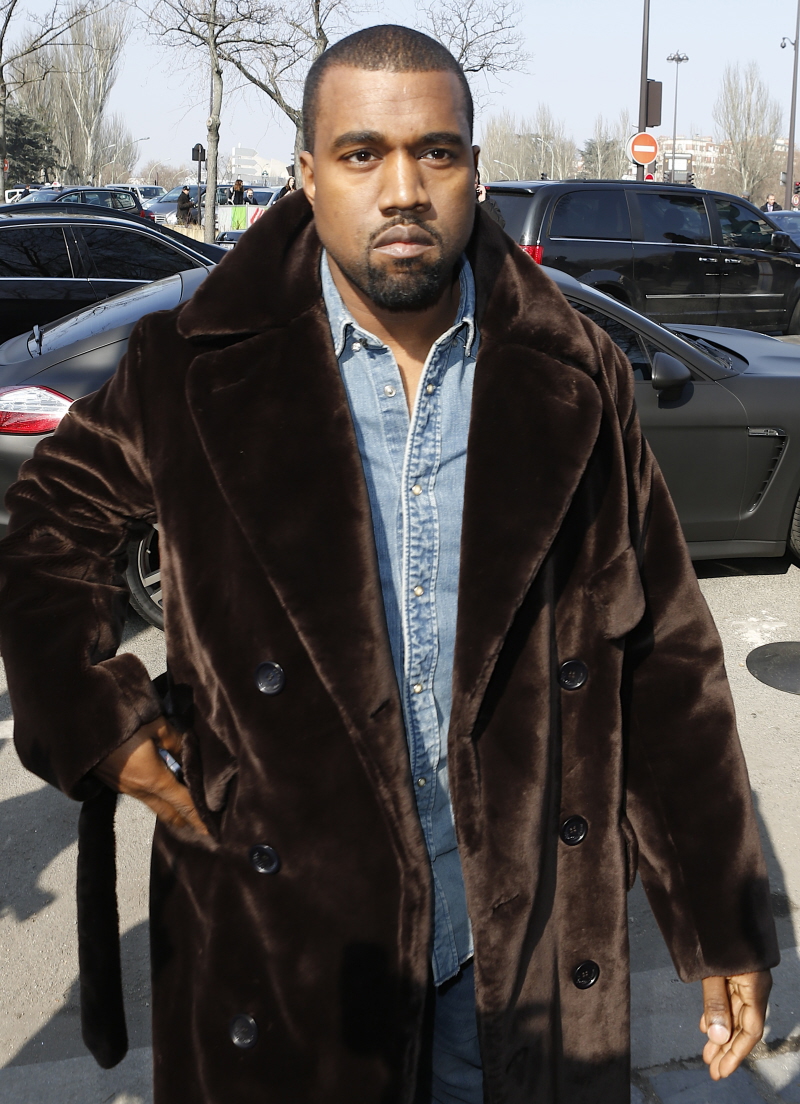 Photos courtesy of WENN.