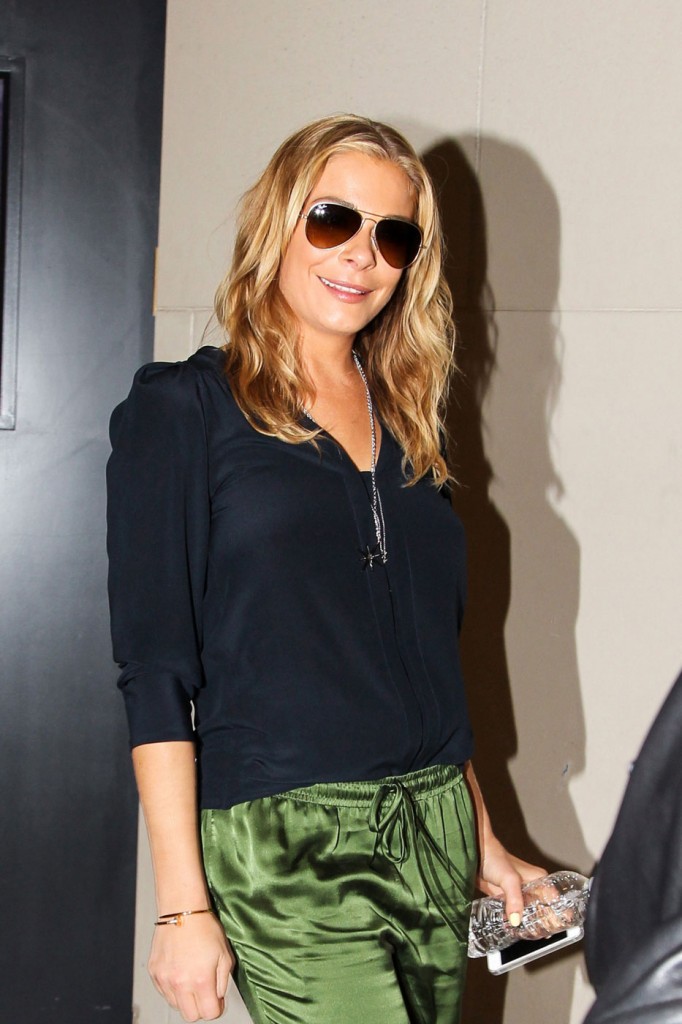 Kaiser passed this LeAnn Rimes story over to me because I think she's tired of covering it. There is only so much you can take of LeAnn's hypocrisy. Plus the girl just talks so damn much. She's been promoting her new album, which just seems like an excuse for her to keep playing the victim and covering the same old ground. It's exhausting.
The latest in this never-ending saga has LeAnn appearing on The View yesterday. She was of course asked about the personal nature of her latest songs, and she acted like it was the first time she had addressed the whole situation, like ever, when it's all she's talked about in interviews for years.
On how open she was about the affair in her lyrics
It was incredibly hard to write. It was kind of like the elephant in the room that I had to address. If I would have gone out and sung songs about everything being happy and fine everyone would have gone like 'that's so not true.'

So I mean I really sat through a lot of tears, through a lot of honesty. I didn't realize I was experiencing these things until I wrote it.

Everything I've gone through, this emotional roller coaster ride over the past four and a half years is in song in this record.

On being in the tabloids and being a musician
They've had a great time with me. That's what I love to do [sing]. I'm glad the conversation is changing. Yes I'm approaching these topics through my music, but at the same time… these are real human emotions. I've been in this business for 20 years and for the first time I'm approaching this from a human perspective. People always know me for my voice… they've never really gotten to know me.

On if the criticism is unjustified
I definitely take my responsibility for the side of things. I definitely think that it's been a very skewed version of this story and it's gone on far too long. This album was written two and a half years ago and I am approaching real emotions, it's not just the situation.

On the lyrics to Borrowed and if she still feels the same
Yeah, that was a moment in time captured through music and of course I know it was wrong. Life is so complicated. Life sucks sometimes. When you grow up in the public eye you kind of – like I said no one really knew who I was. I think that was also half my responsibility to figure out who I was and it was hard. It was incredibly complicated. I think finally, through my music and through my life, first time I'm kind of settled a little bit more. It was nice.

On her rehab stint
I wasn't going in for anything other than anxiety and stress. I lived this life I had a lot of emotions I hadn't dealt with growing up in the public eye. Writing this record I opened up a can of worms I didn't even know was there. There was a lot of really deep things I wanted to go take care of myself. I'd taken care of everyone else, I wanted to pause.

On if she has found peace
It depends on the day.. acceptance is an amazing thing.

On being a stepmom to Eddie's kids
For us, it's fantastic. We've been able to build this life that we're very happy with, this family that we're happy with. Those kids are so amazing and they've always been so respectful and accepting. I'm lucky, I really enjoy them. We have them half the time. It's not easy at all.

On getting along with Brandi
As any stepmom would understand, it depends on the day.
I watched it, you can watch it at about 25 minutes into this video on Hulu if you're in the US. All I heard was "me me me, my struggles, my problems, my life is hard and you don't know me." Plus she focused so much on getting her side out, as if she hasn't done that pretty much nonstop on Twitter and interviews. It is tiring! It's ridiculous. If cheating was an elephant in the room, it was one she dressed up and trained to act in her own personal circus. She thinks we don't "know" her, but we've watched her beg for attention for years, and we've heard her say the same things over and over. We know her, she just tries too hard to be something she's not.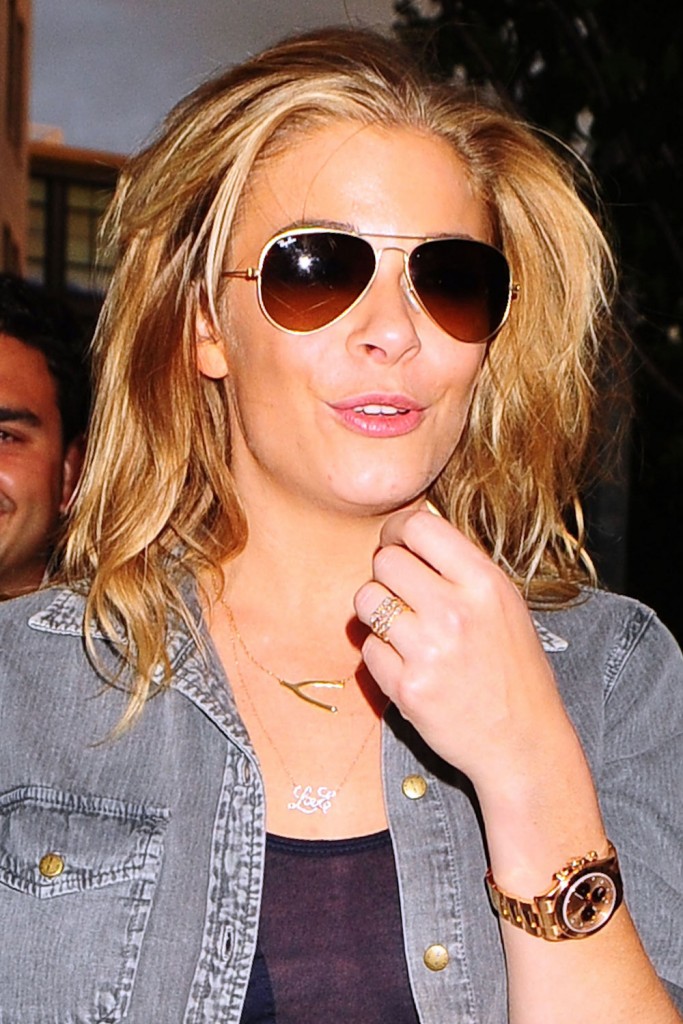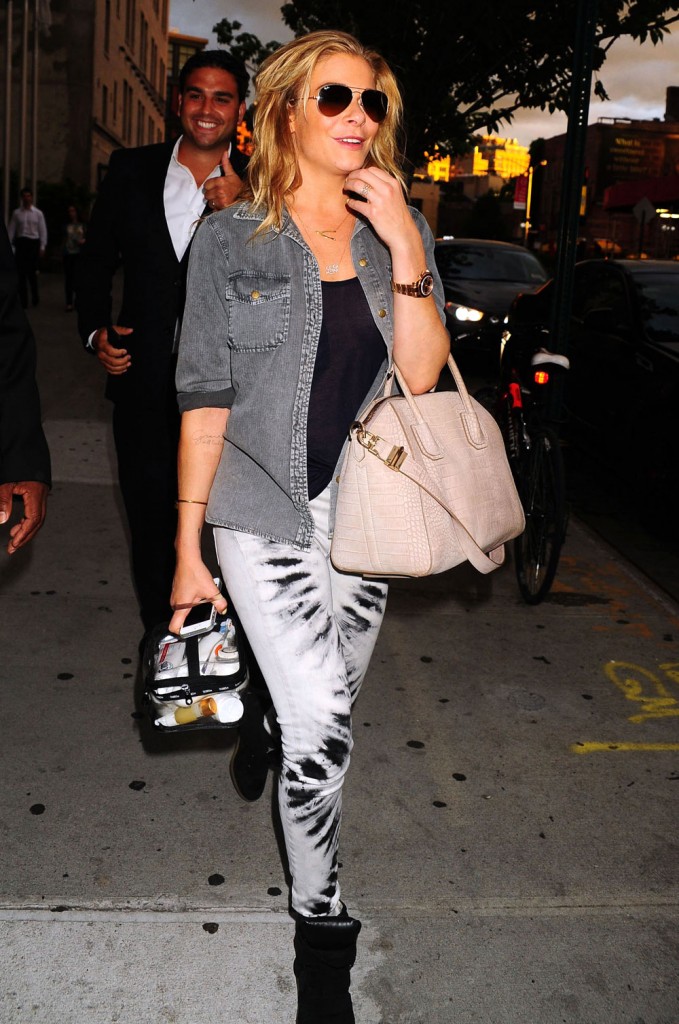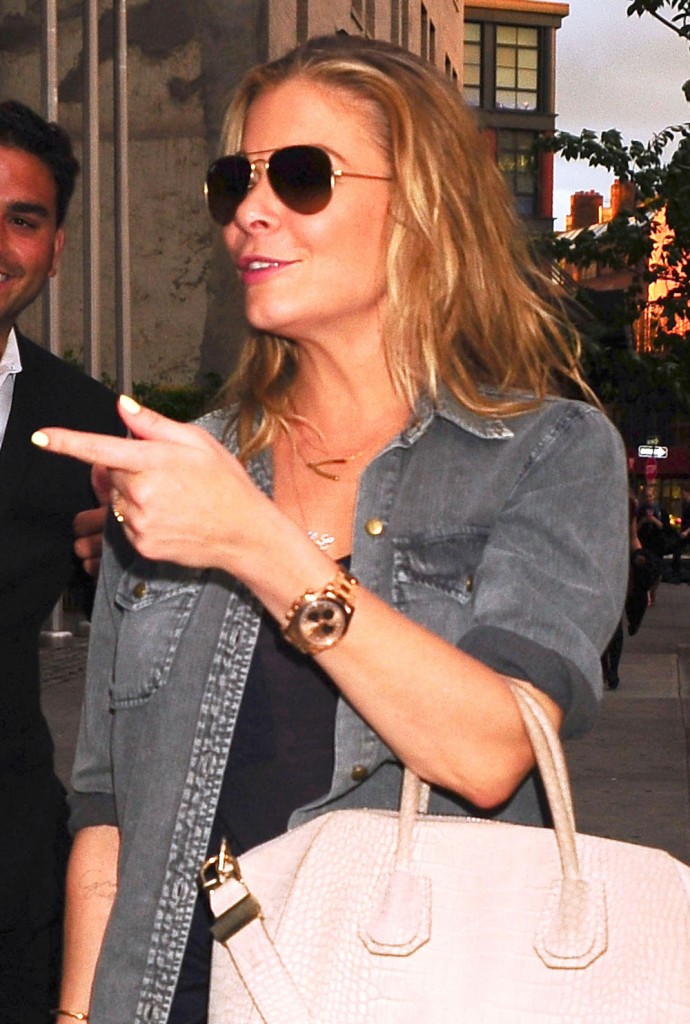 LeAnn is shown yesterday in NY. Credit: Pacific Coast News and FameFlynet