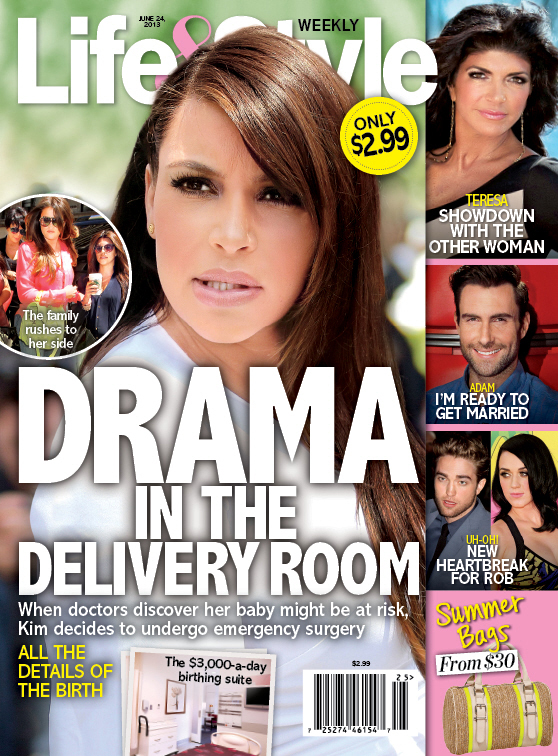 I know today feels like Kardashian Drama Overkill, but think of it this way – it's going to be AWFUL when the baby is born. The drama will get taken to a really ridiculous level. There will be more magazine covers and tweets and photos and back-and-forth stories about what happened behind the scenes. So think of this is a preparation for the Gossip Marathon. Life & Style has a funny cover story this week – something about Kanye West wanting Kim to give birth naturally, and Kim's birth plan involves drugs, a C-section and a tummy tuck. Once again, part of that is just subtext.
Let the parenting battles begin! As pregnant Kim Kardashian's July due date creeps closer, it seems strong-willed Kim and father-to-be Kanye West aren't seeing eye-to-eye on some very big decisions.

In fact, Life & Style has learned that the two have been bickering over the biggest decision yet: trying for a natural delivery, or to schedule an elective C-section.

"Kim told friends that doctors warned her she was likely to need a C-section," a close pal of the reality star tells the new issue of Life & Style. "She can technically still have a natural birth, but they told her the baby was large and sitting in a way that applied pressure."

Although sources say her sights are set on surgery — "telling her girlfriends at her June 2 baby shower that she is petrified about giving birth and would do anything for it not to hurt" — insiders are telling Life & Style that's sparked a battle with the father of her unborn child.

"While Kim's told Kanye that a C-section is what she wants, he'd prefer she did not have one," says the pal. "He wants an all-natural birth. But Kim feels it's her right to choose."

After losing his mother to complications of elective surgeries, friends of the couple say, "Because of what happened with his mom, he's really paranoid about medical stuff and he doesn't want any unnecessary risk. As far as he's concerned, surgery equals more danger."
I've discussed my feelings on childbirth often enough that you should know that I fear birth more than pretty much everything else. Which means that I have no shade or judgment for Kim if she has a C-section, whether it's because of doctor's orders or because she's "too posh to push". I will judge her a little if she gets a tummy tuck, but even then… it's her body, her choice. Some women are just terrified of the pain. As for Kanye's wishes… well, I'm thinking that in real life, Kanye really doesn't give a crap what she does. He's too busy picking up ladies using his new line, "I'm just with Kim for the publicity."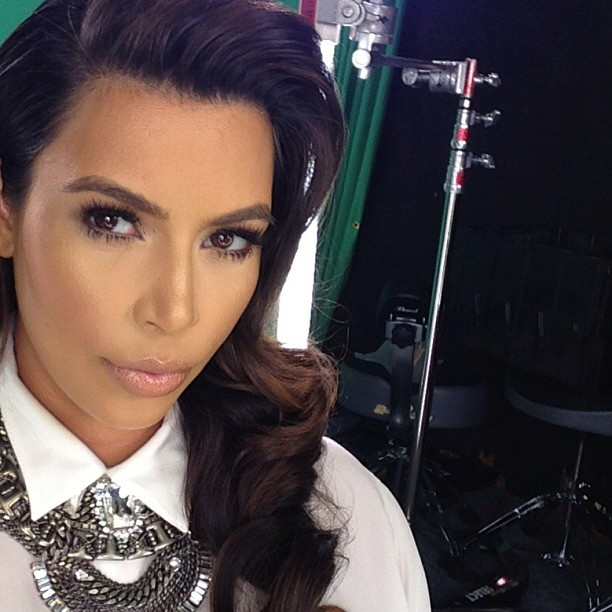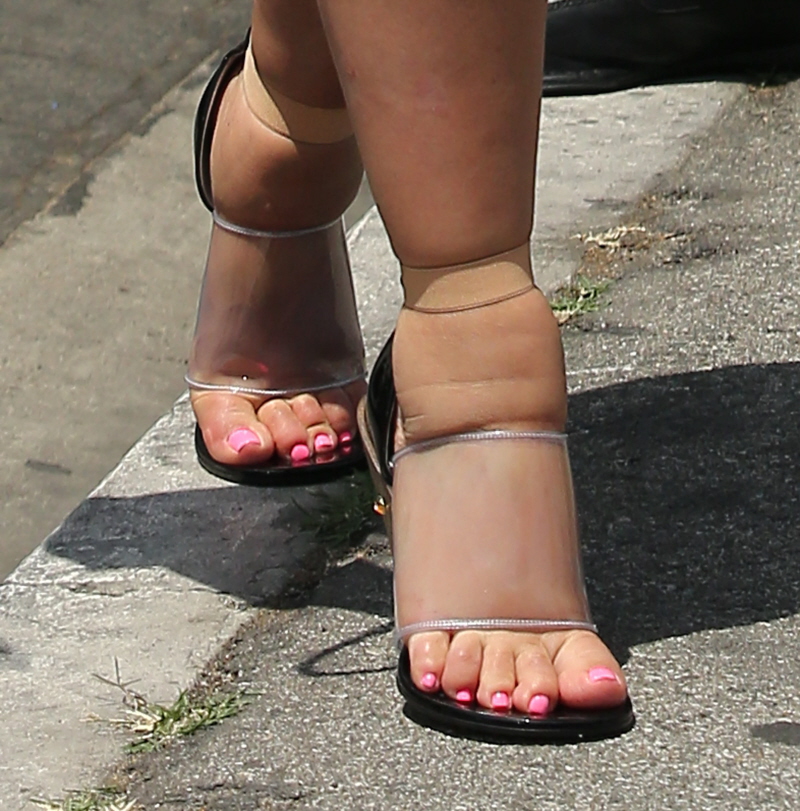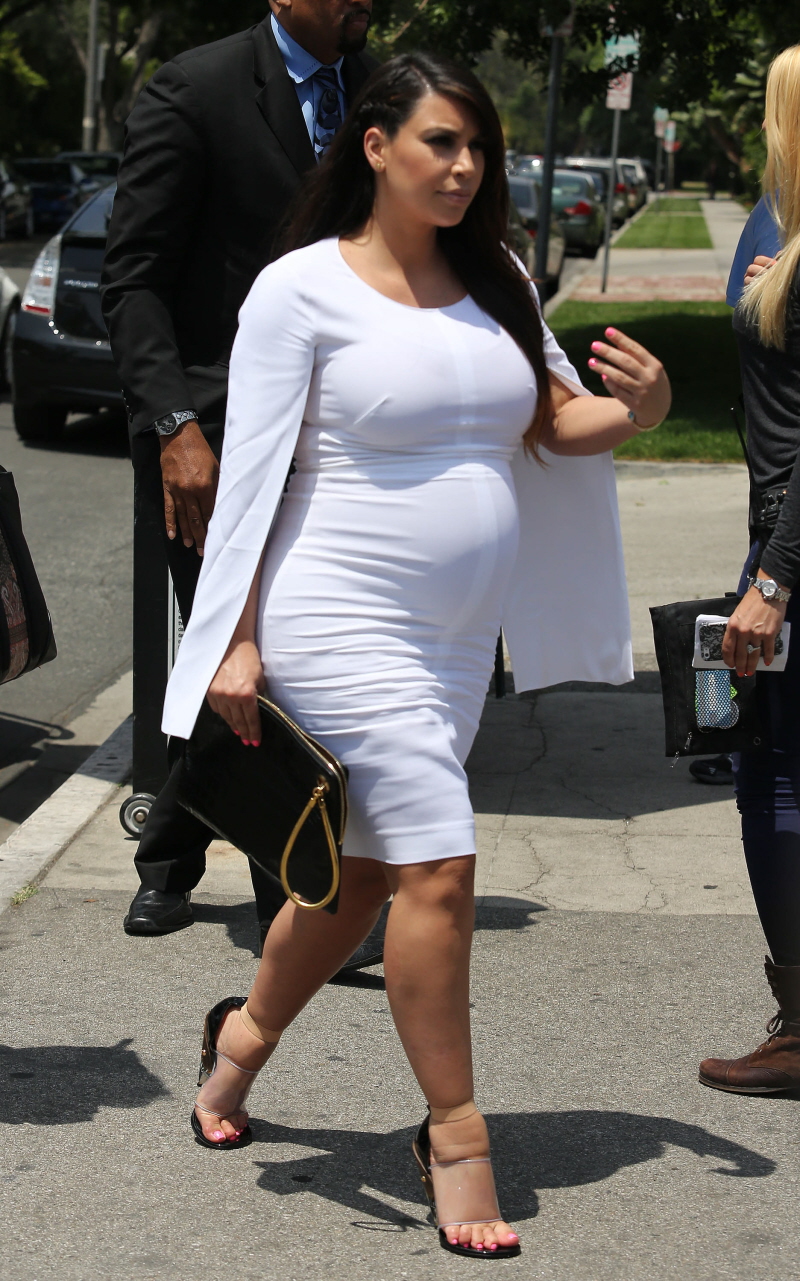 Photos courtesy of Fame/Flynet.