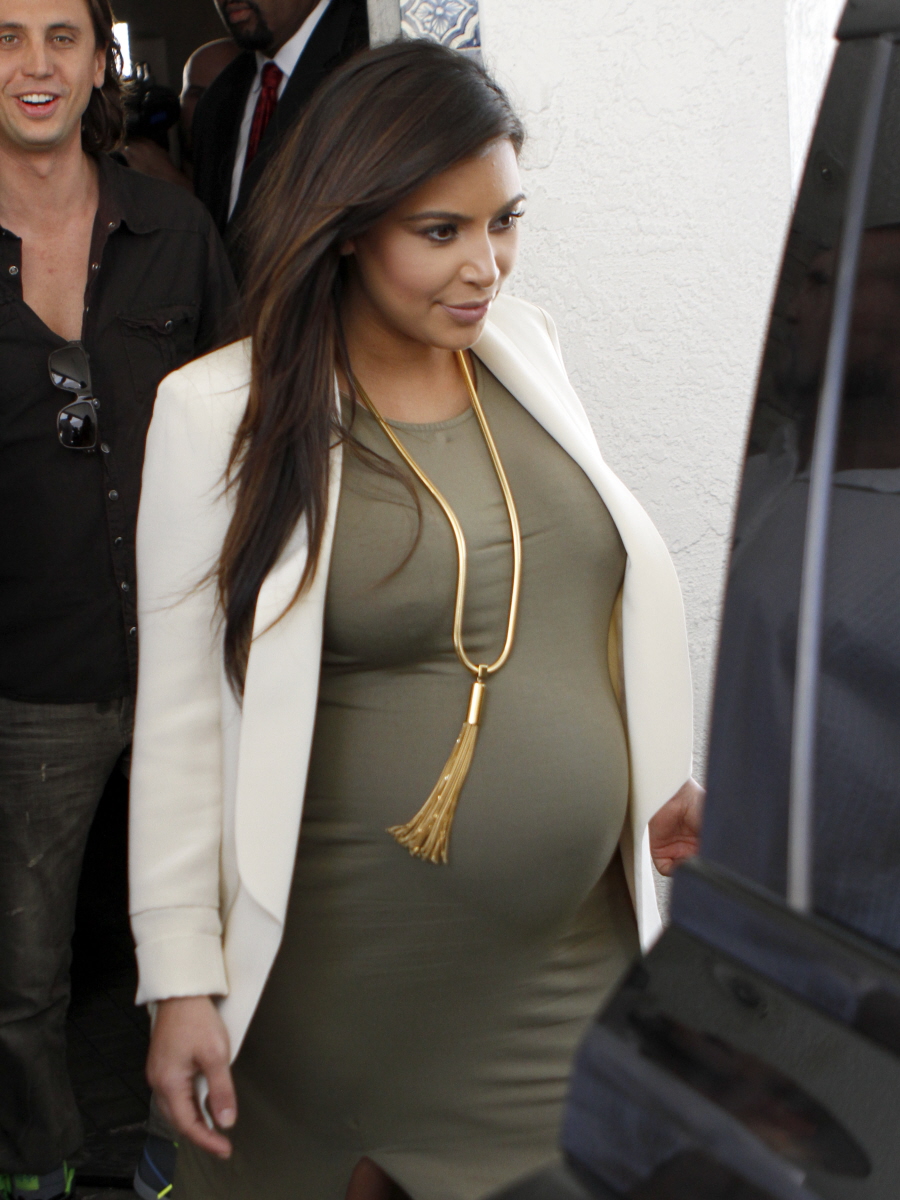 Kim Kardashian gave birth to a little girl yesterday. There was an onslaught of initial reports, and the whole thing reminded me a lot of when Beyonce gave birth to Blue Ivy (cough). I'm not saying there was a conspiracy, I'm just saying that with some of these celebrities, there's hyper-drama when it comes to giving birth, and the general public tends to throw shade on whatever the birth choices are. And like Beyonce, Kim is sticking to the story that she gave birth naturally, and that she was five weeks early:
Kim Kardashian and Kanye West have welcomed their first child. The Keeping Up With the Kardashians star delivered the couple's baby girl on Saturday, June 15, 2013, in Los Angeles.

Kim gave birth at Cedars Sinai Hospital, the same place where her sis Kourtney Kardashian delivered her little ones, Penelope and Mason. And while it wasn't clear if Kanye was in Los Angeles prior to the birth, given that he didn't attend his Yeezus listening party last night, a source told E! News her rapper beau was right by Kim's side during the delivery.

Kim was due to deliver the baby in July, but gave birth five weeks early. However, Kim delievered the baby girl naturally and both mother and baby are happy and healthy, E! News confirms.

A source tells E! News exclusively that the baby girl weighed in at "under five pounds" and is definitely a Kardashian Mini Me: "She has dark hair. She looks just like Kim."

The proud parents haven't revealed the baby's name just yet, but a source tells E! News that Kim told friends and family in the weeks leading up to the birth that the name "will start with a K."

The E! star has also told friends she and Kanye talked about using his late mom's name, Donda, as the baby's middle name.
People Magazine has more details too – apparently, Kanye canceled his appearance at the listening session Friday night "15 minutes" before he was supposed to show up because he wanted to "be by Kim's side". Friday afternoon, Kanye and Kim had been spotted together at Cedars Sinai and an onlooker tells People that Kim "looked very exhausted and tried to be incognito… Kanye seemed very supportive. It looked like support in pain and labor."
As for the other details… the baby weighed less than 5 pounds? That's interesting, and I guess that means that Kim did go into labor weeks earlier than her due date. As for the name, I don't mind the idea of "Donda" as a middle name. I think that's sweet, and that's where Kanye's mother name should go. I think it's ridiculous that Kim is insisting on a "K" name though. So, let's get into it. What should it be? Krystal. Kassie. Kerry. Klassy. Kash. Keely. Kallie. Kadie. Kyra. Kitty. Keira. Katie. Kalinda. Kelly. Ugh. I'll admit, I kind of love the idea of Kitty West. RIP MERCY.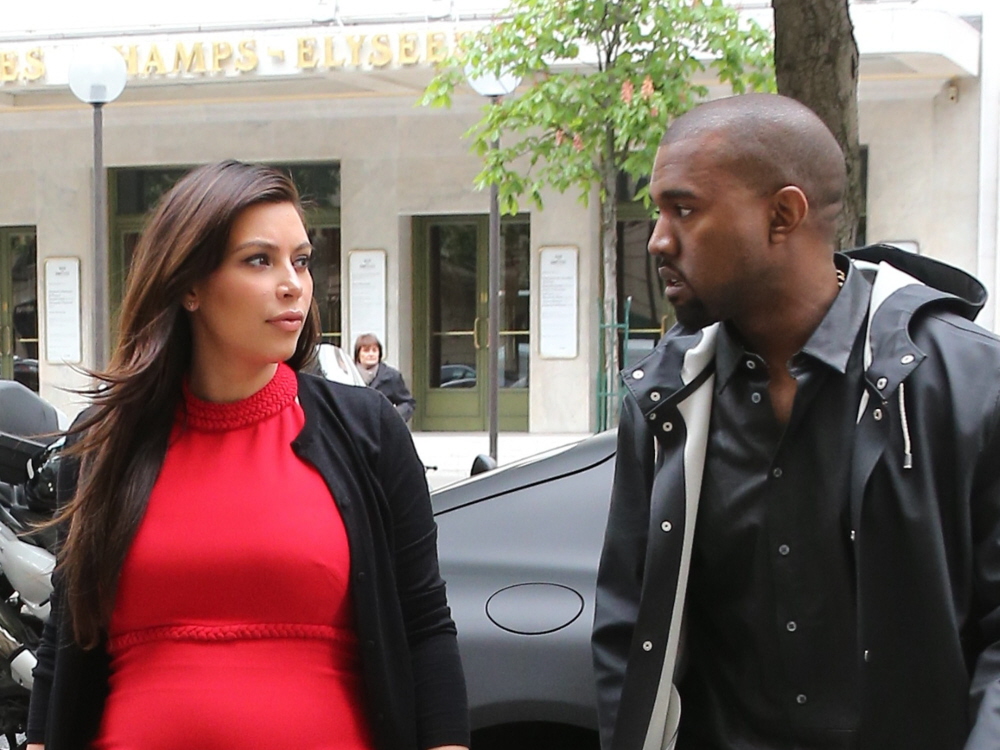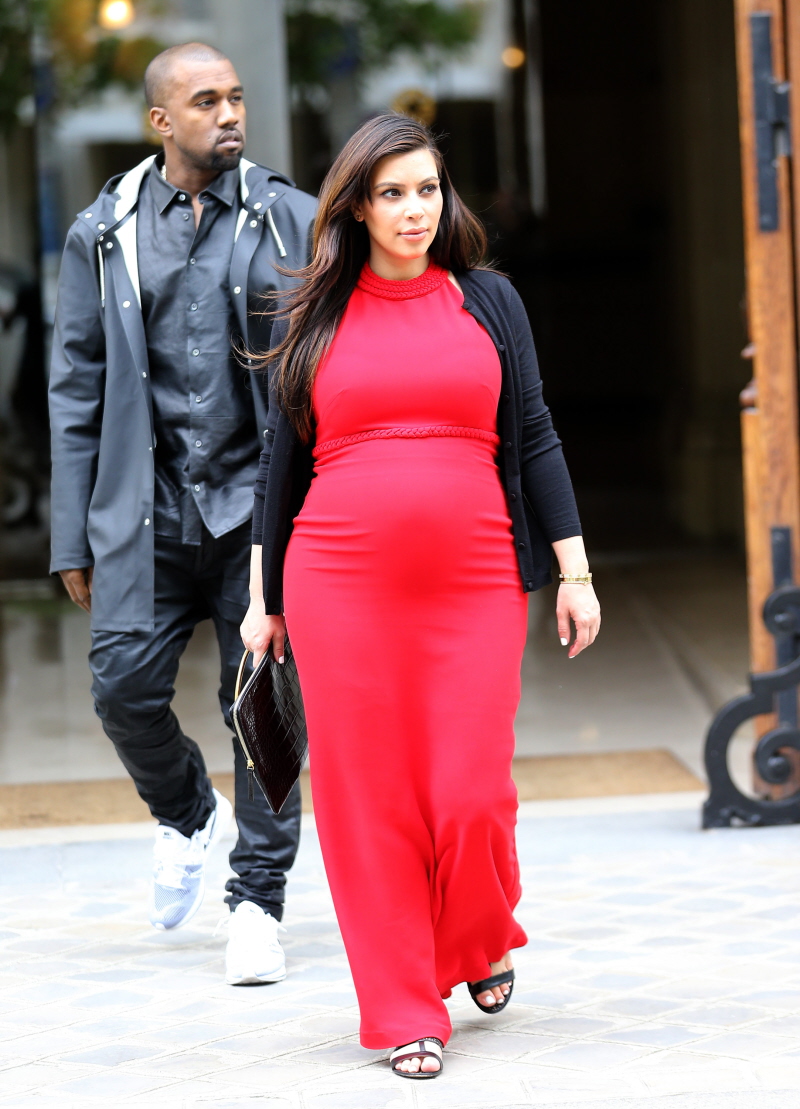 Photos courtesy of Fame/Flynet.