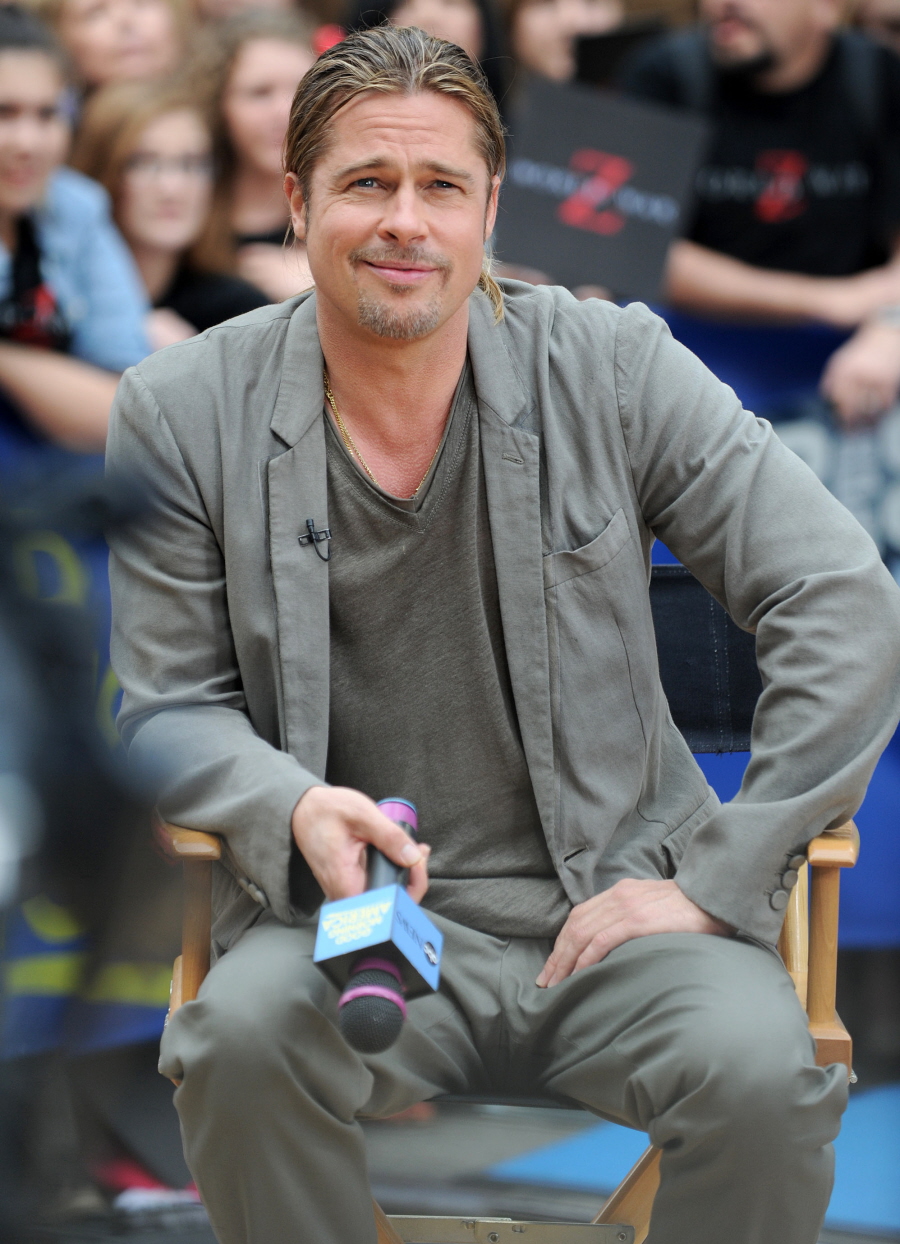 Brad Pitt appeared on Good Morning America yesterday to promote World War Z, which comes out two Fridays from now. Brad has been hustling WWZ hard for a while – this film really needs to make major money so it can at least break even with the crazy production costs. I'm considering seeing it to support Brad's project, although I think the buzz/excitement level for the film has dimmed considerably now that critics have actually watched the film. Which means that Brad has to shill a little harder, and that he was open to taking questions about Angelina's double mastectomy. Video and transcript below:
Just over one month since Angelina Jolie announced to the world she had undergone a preventive double mastectomy, the actress and mother of six is back to "business as usual," according to her fiance, Brad Pitt.

"She's doing great," Pitt, 49, said today on " Good Morning America." "When she wrote her piece we had already come out the other end and we're feeling very good about it."

Jolie's essay in the New York Times explaining how she had both breasts removed after being diagnosed with a rare mutation of the BRCA gene that put her risk of developing breast cancer at nearly 90 percent sparked a global conversation on genetic screening and preemptive medical procedures.

Pitt called the reaction to Jolie's decision to go public with her very private decision a "beautiful thing to watch."

"We were really surprised and moved [at] how many other people were dealing with the same issue," Pitt said. "Her idea was that someone could learn from her story and she would love to share that. I've been moved by it from every stage of this thing, especially now, and it seems to be a galvanizing moment for people dealing with this. She's certainly shown that if you do your research that you can make a decision that's the best for you. It doesn't have to be a scary thing. It can be an empowering thing."

Pitt says the movie, in which he plays a United Nations troubleshooter trying to defend the world against a global zombie invasion, struck a chord for him as a dad in real-life.

"That's the only thing that keeps me up at night [as a dad]," he said. "Is everyone safe? We tried to make this thing as real as possible when we put in those fears, certainly."

While Pitt thinks about keeping his kids safe, they, specifically his sons, Knox, 4, Maddox, 11, and Pax, 8, inspired him to create the much-anticipated thriller, in theaters June 21.

"My boys love these things so they were the first impetus to start exploring," he said of the film, a project Pitt has pursued for several years. "If we were going to do it we want it to be authentic," he said. "We want to originate it in some way. We worked really hard at it and that's why it's taken so many years to get it to the screen."
Brad also says that the next stop for the film is Moscow! Hopefully that will be this week, and hopefully Angelina will come to Moscow with him. I love Angelina in Russia. She always brings it, and I do think her look is very "Russian" or Russian-friendly. If anyone has the dates for the rest of the premieres, please post them! I also want to know when the NYC and LA premieres will be – I'm assuming next week, closer to the opening. Ah, the NYC premiere was last night and the movie opens this weekend. Thanks.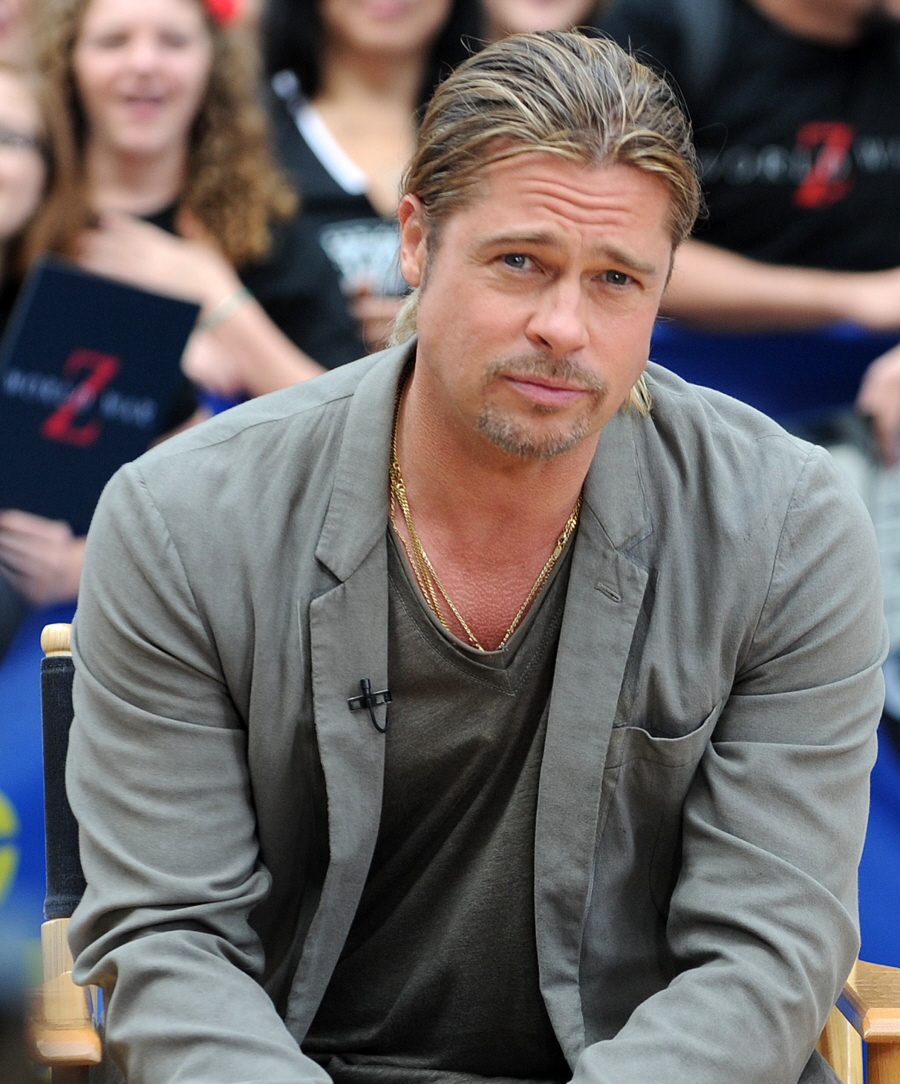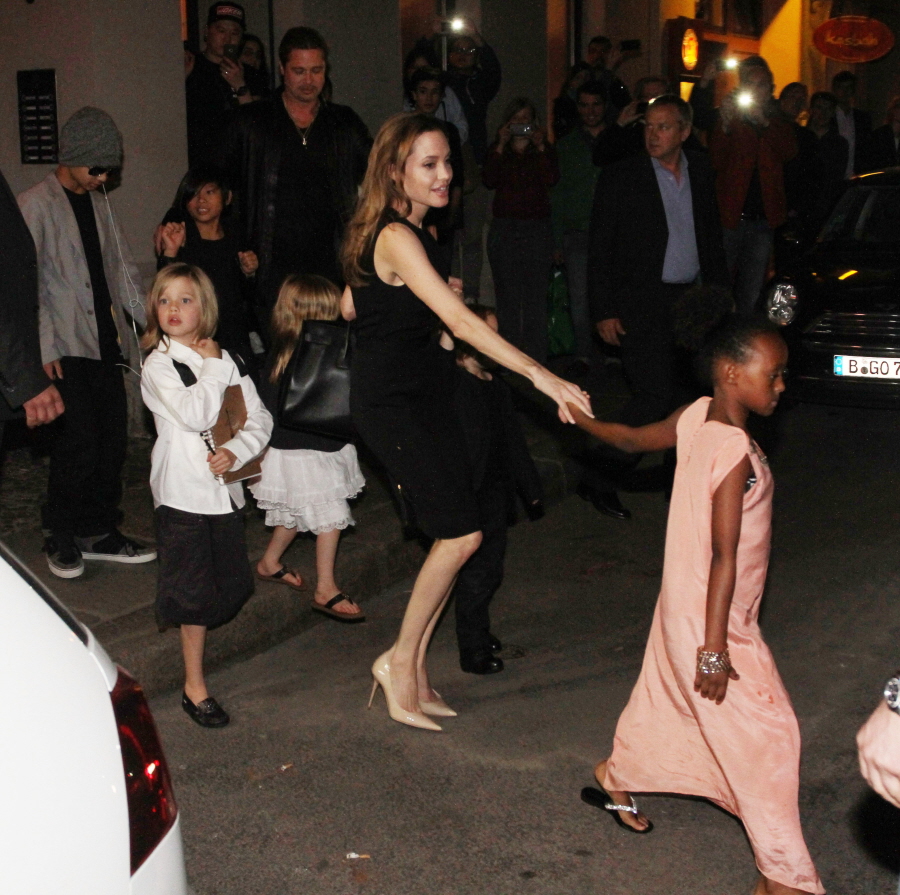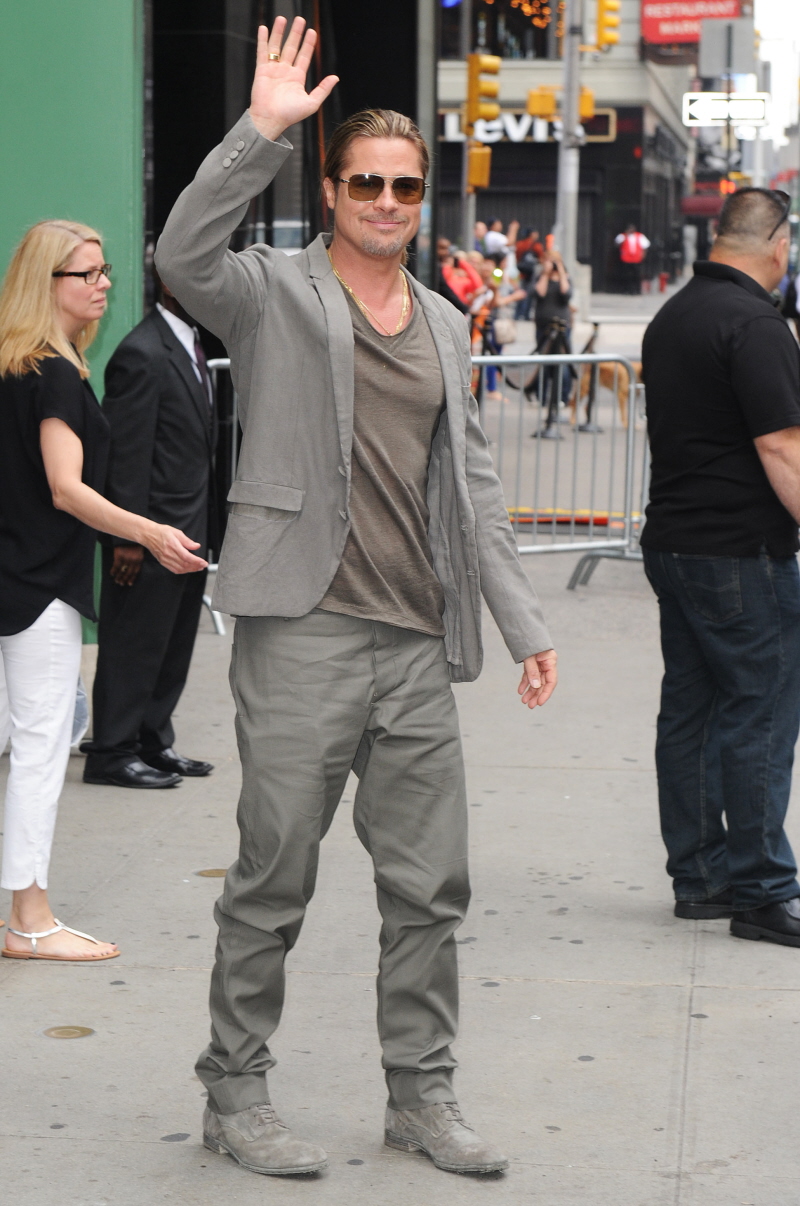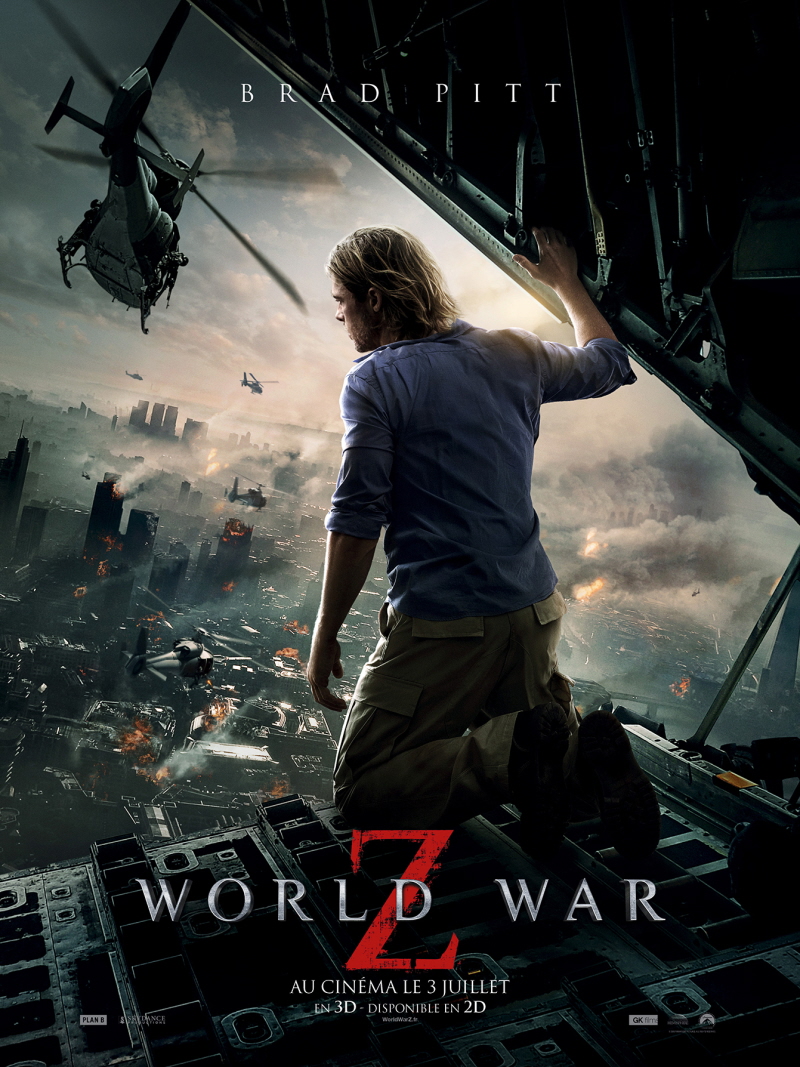 Photos courtesy of WENN.