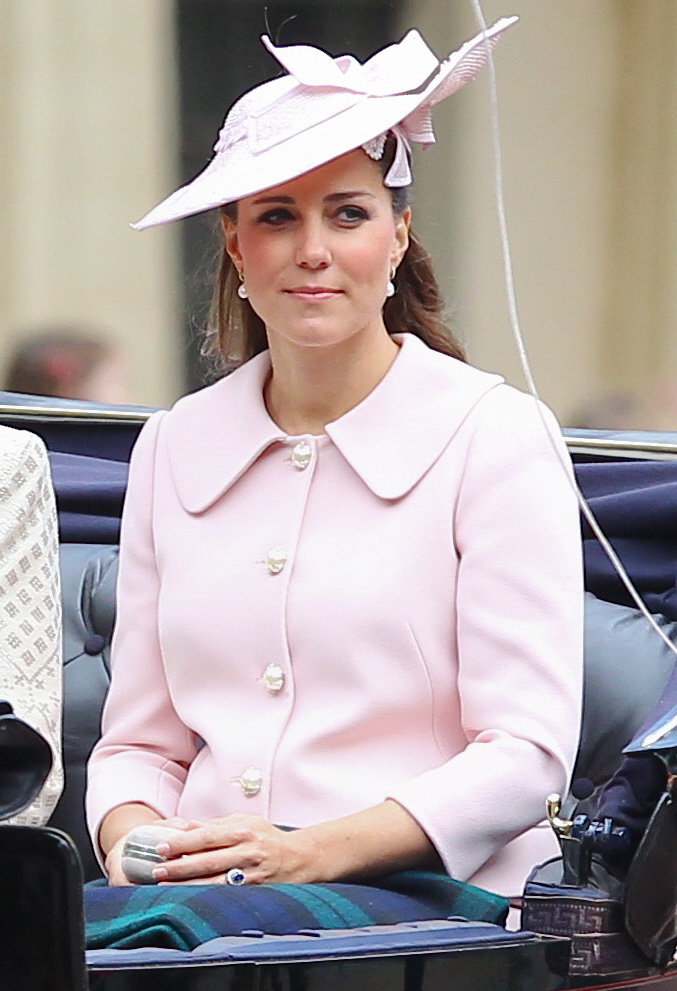 I didn't realize that the UK celebrates Father's Day the same day that Americans celebrate it. The UK Mother's Day is different, isn't it? Was the Father's Day thing just a fluke this year? Anyway, I was wondering yesterday why Prince William and Harry were playing polo while Duchess Kate was nowhere to be seen on Sunday. As it turns out, she was celebrating Father's Day with her dad Michael. Which is sweet:
Before her husband becomes a father, Kate Middleton spent Father's Day with her dad, Michael Middleton, a source tells Us Weekly. The pregnant Duchess of Cambridge, 31, who is expecting her first child with Prince William on July 11, enjoyed a little quality time with her father in her hometown of Bucklebury, Berkshire on Sunday, June 16.

An insider tells Us that the father-daughter duo went out to lunch together "at a local restaurant." It's unclear if Middleton's siblings, Pippa, 29, and James, 26, or mother Carole joined them on the low-key holiday outing. William, meanwhile, spent Father's Day competing against brother Prince Harry at the Tianjin Goldin Metropolitan Polo Club Charity Cup in Tetbury, England.

On June 15, Middleton made her last royal appearance before her baby arrives at the Trooping the Colour ceremony in London. Ahead of her 26 weeks of maternity leave, the royal mom-to-be was glowing in a pale pink Alexander McQueen coat.

Middleton and William, 30, are now focused on preparing for the arrival of their little one.

"They're both so excited and have so many questions," a Middleton family source told Us of the royal couple. "They want to know what the baby will look like and who it will take after."

While William wraps up his Royal Air Force duties in Anglesey, Wales, Middleton is splitting her time between their Welsh home and London's Nottingham Cottage, where the baby will live before the September move to Apartment 1A of London's Kensington Palace. "Catherine wants to be near William in the final weeks," a source tells Us. "It's important to her."
I'm very interested in seeing who the baby takes after too. If the baby is a ginger… well, it was foretold. BY ME. I do wonder if the baby will be a blonde – William was super-blonde (like, white-blonde) when he was a baby. We'll see. As for Kate and Michael Middleton going out for a low-key meal on Father's Day… as I said, I find that cute. I have a lot of shade to throw at Carole Middleton (she really does seem like the British version of Kris Jenner), but Michael seems like a nice man and a loving father.
Meanwhile, Kate was named #1 on yet another ridiculous list. This list was done by some random style site in the UK, and Duchess Kate was named the #1 Modern Day Style Icon. She came out ahead of (in descending order) Victoria Beckham, Cheryl Cole, Kate Moss, Kelly Brook, Lady Gaga, Rihanna, Zooey Deschanel, Amy Childs and Cara Delevingne. Because that list isn't at all random and ridiculous. There's also a list for "Icons of All Time" in which Audrey Hepburn was #1 and Princess Diana was #2. Ugh. You can read more here.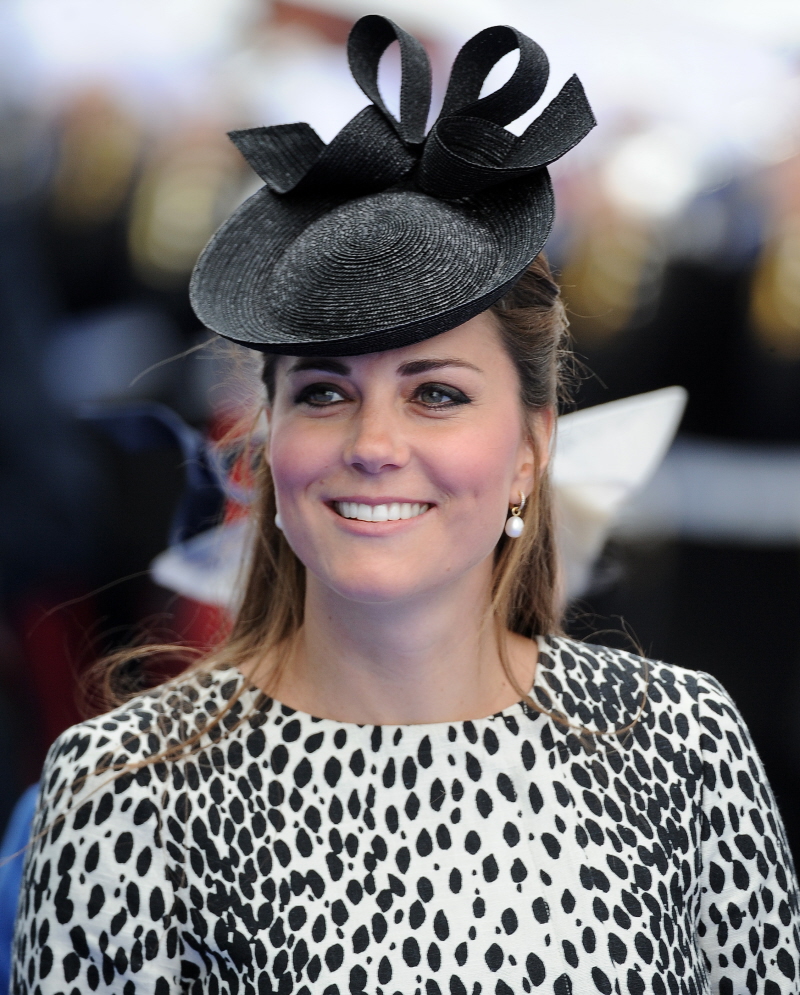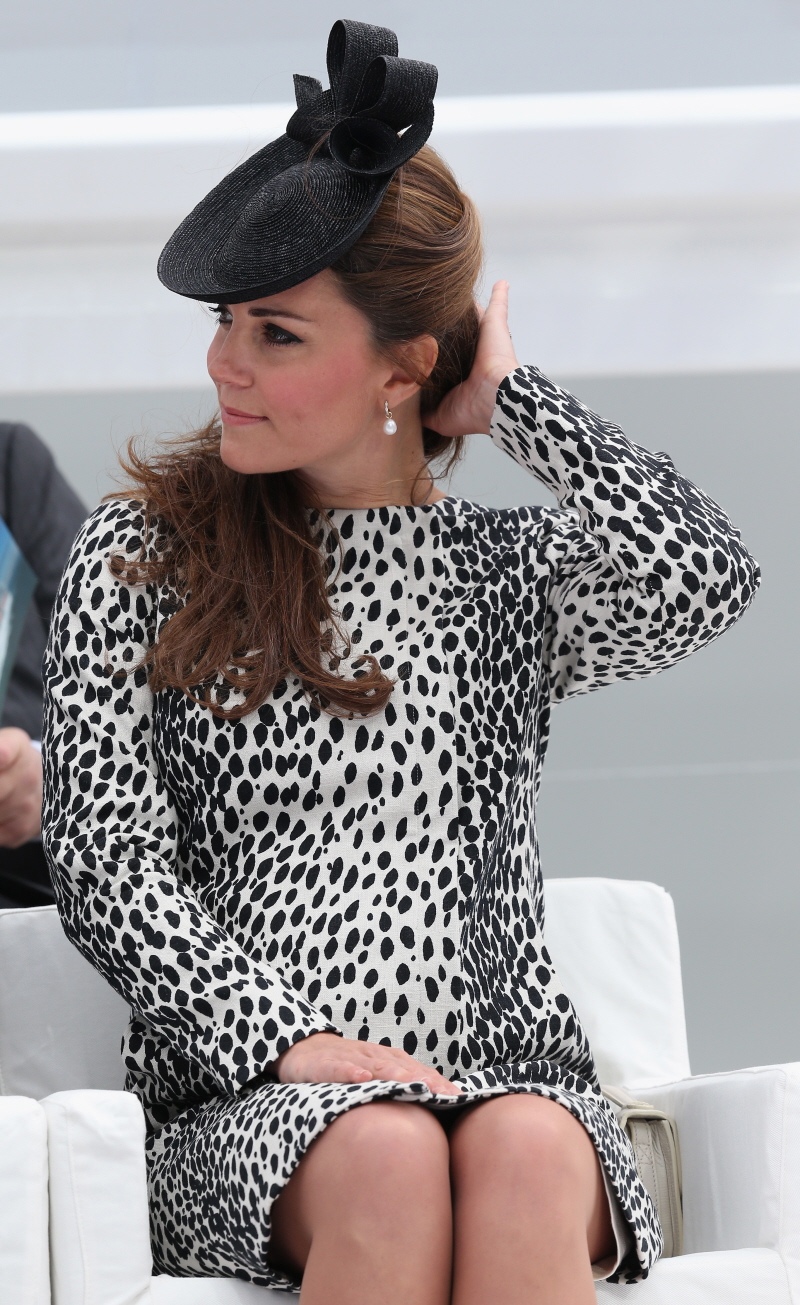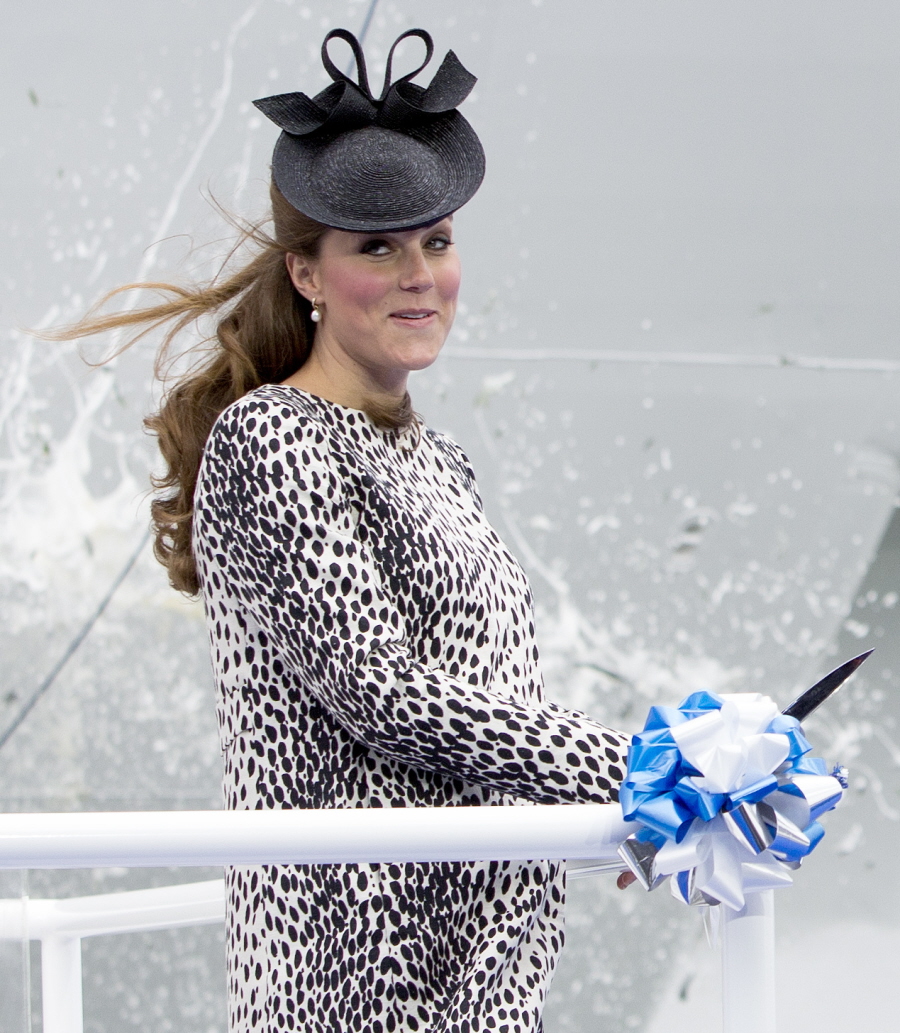 Photos courtesy of WENN.