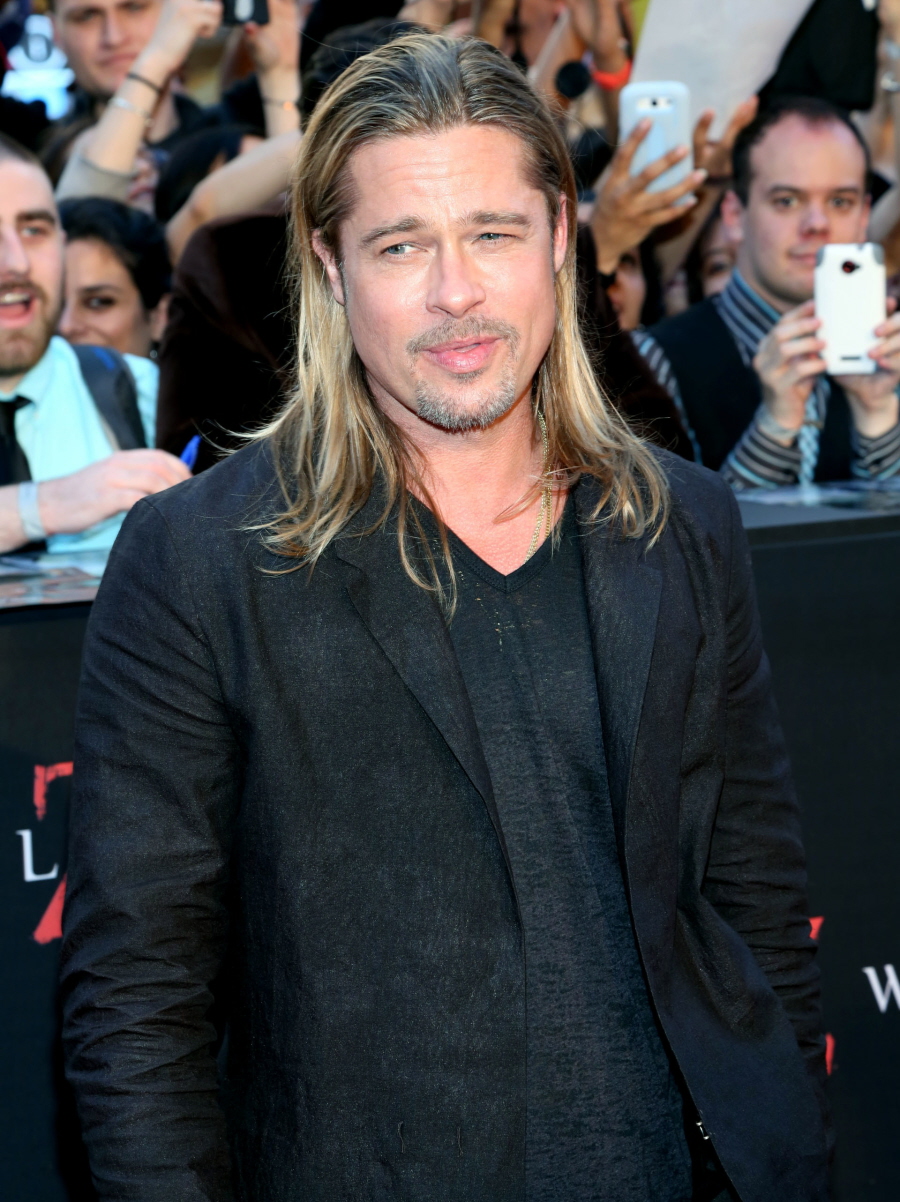 Michael K really got it right when he declared Brad Pitt's current hairstyle "The Full Aniston". I'm a Brad apologist by default, because I like Angelina so much, but I can no longer defend his hair. This is awful! Brad's hair doesn't even look clean or well-maintained! It's too long. Why is he doing this to us? It's gross. Anyway, these are some photos of Brad at last night's World War Z premiere. Angelina didn't come, which is disappointing. Apparently, she didn't come to the after-party either:
After walking the red carpet in Times Square last night for his big-budget zombie epic "World War Z," Brad Pitt was expected to slip off to an intimate VIP dinner for 30 at Meatpacking District hot spot Catch. The hush-hush dinner was for the cast and filmmakers, as well as Paramount boss Brad Grey, we hear. Pitt's partner, Angelina Jolie, was not at the premiere, and Pitt told us she was with their kids and getting ready to embark on a trip for UN World Refugee Day, June 20.

Following the dinner, Pitt was to head to a Catch Rooftop after-party for 200 sponsored by Esquire magazine and DeLeón tequila. Earlier yesterday, after Pitt appeared on "Good Morning America" — and reported that Jolie's "doing great" after her double mastectomy — he headed to Forty Four at The Royalton for coffee.

A witness reports, "A group of fans then approached him in the lobby and begged for photos. Brad's security team gave him a look, but Pitt replied, 'Of course ,I can take a photo — I would love to.' "

Pitt's been pumping his movie with smaller screenings leading up to last night. Spies at one said audience members were on edge when six guards swept a MoMA screening room during the film wearing "night-vision goggles." Luckily, they were on the lookout for film pirates, not zombies.
I wonder where Angelina is headed for World Refugee Day? Usually there are large events held in various world capitals, but Angelina might be traveling to an actual refugee camp to bring attention to one of the many refugee crises facing the UNHCR this year. Somewhere with Syrian refugees, maybe?
I'm also including photos of Jon Voight and James Haven (Angelina's father and brother) at the premiere, plus Mireille Enos and her husband Cameron Frye Alan Ruck. Enos is wearing J.Mendel – I could see Angelina in this dress too.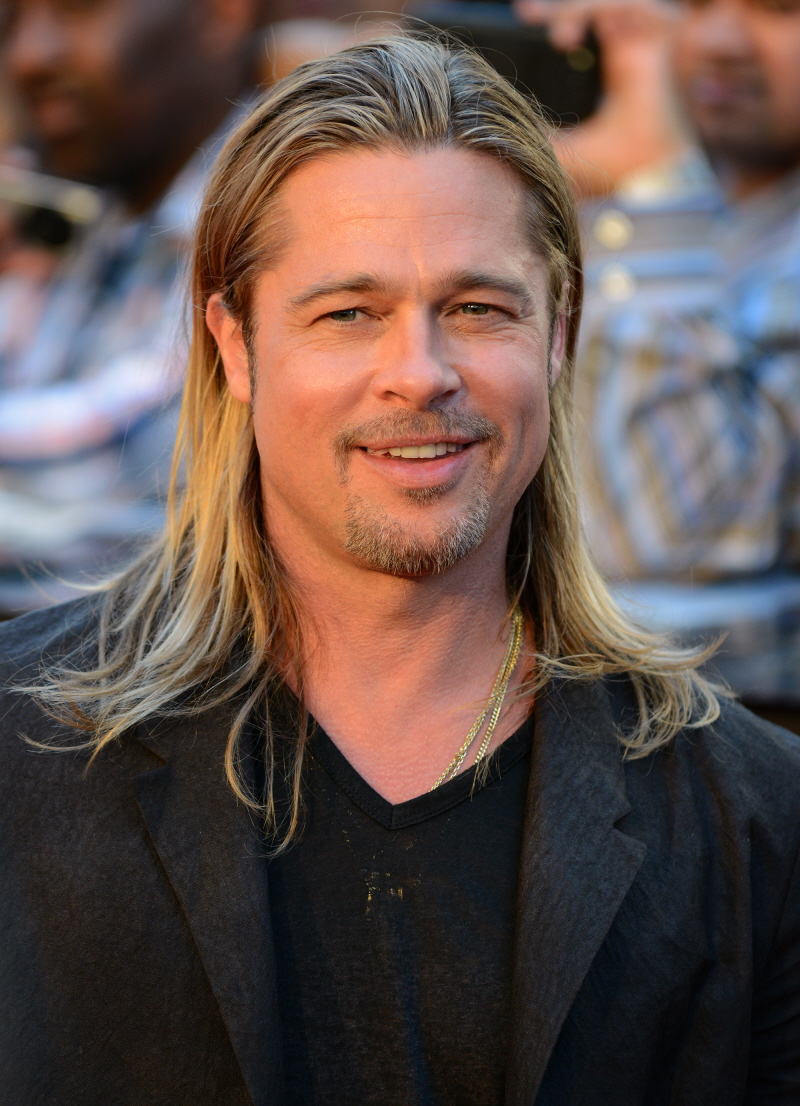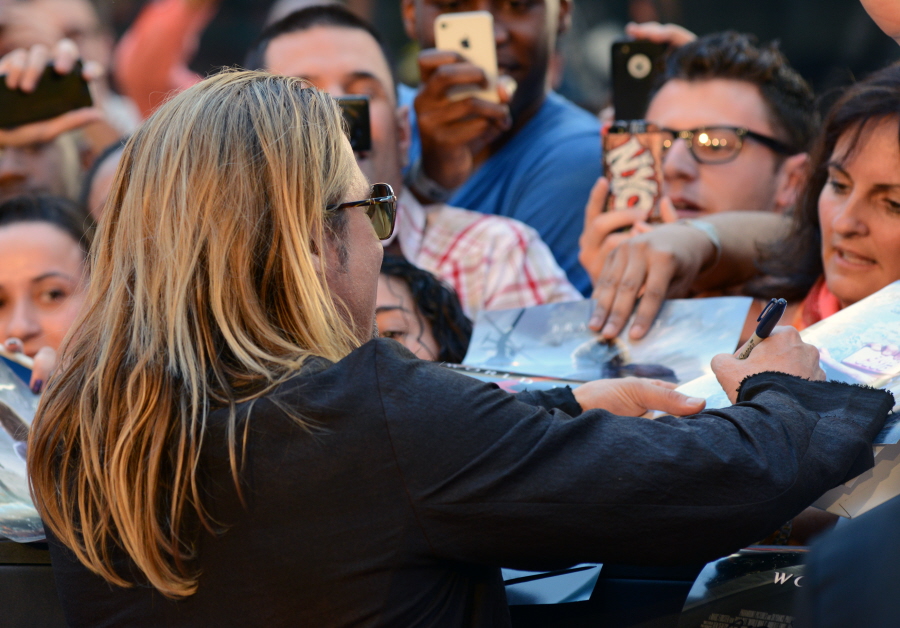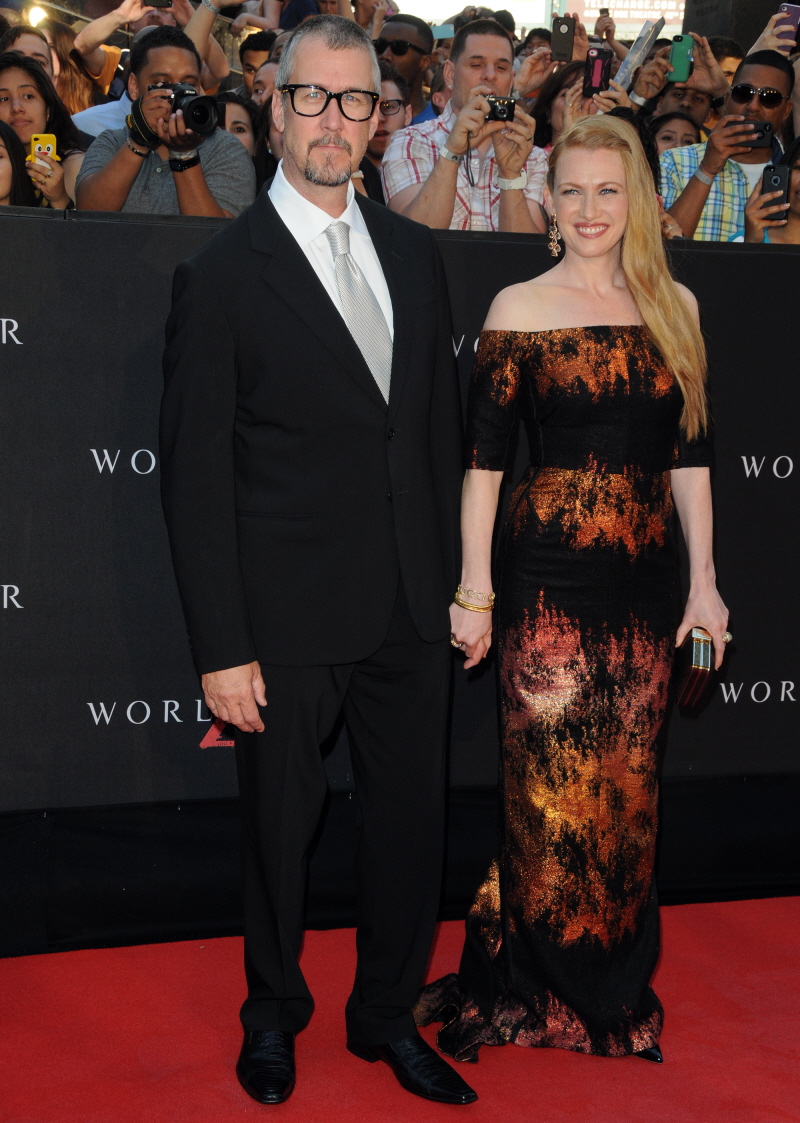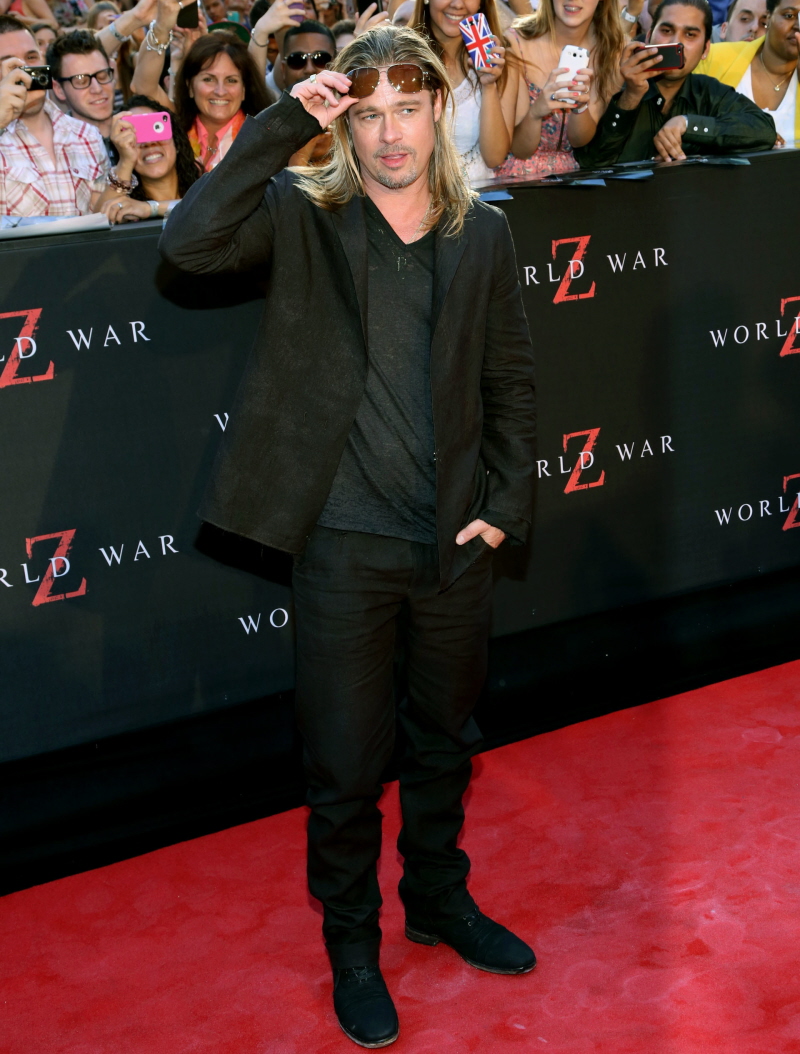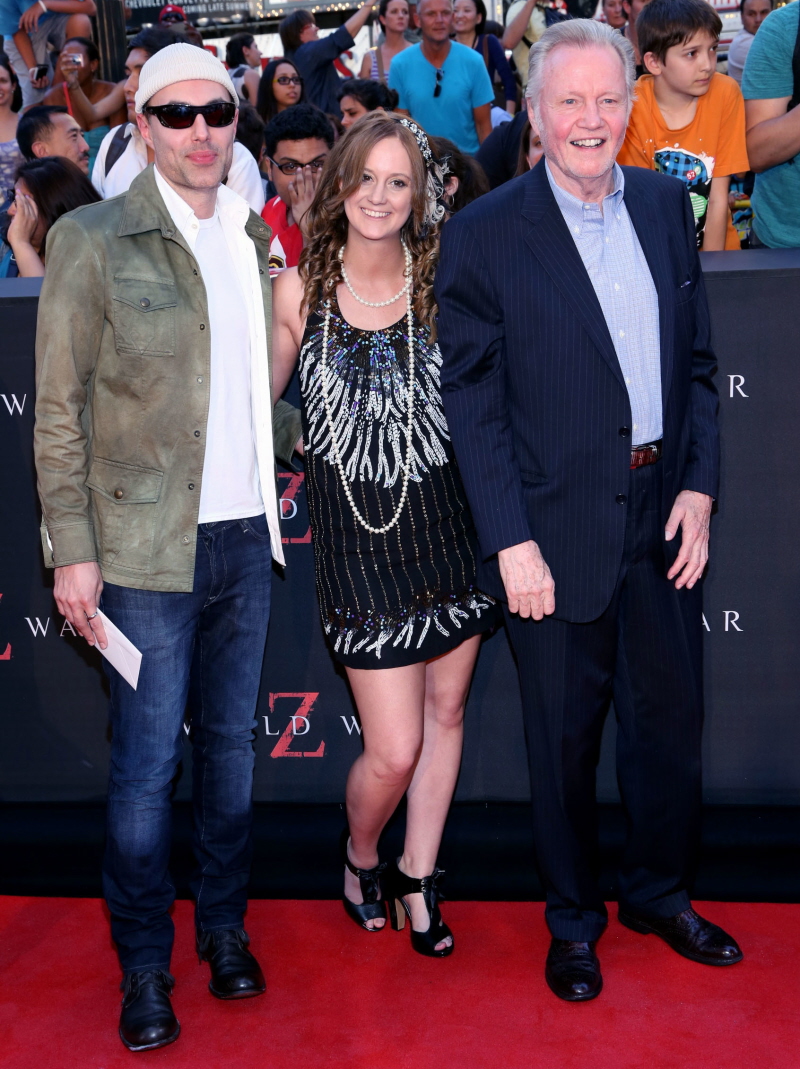 Photos courtesy of WENN.