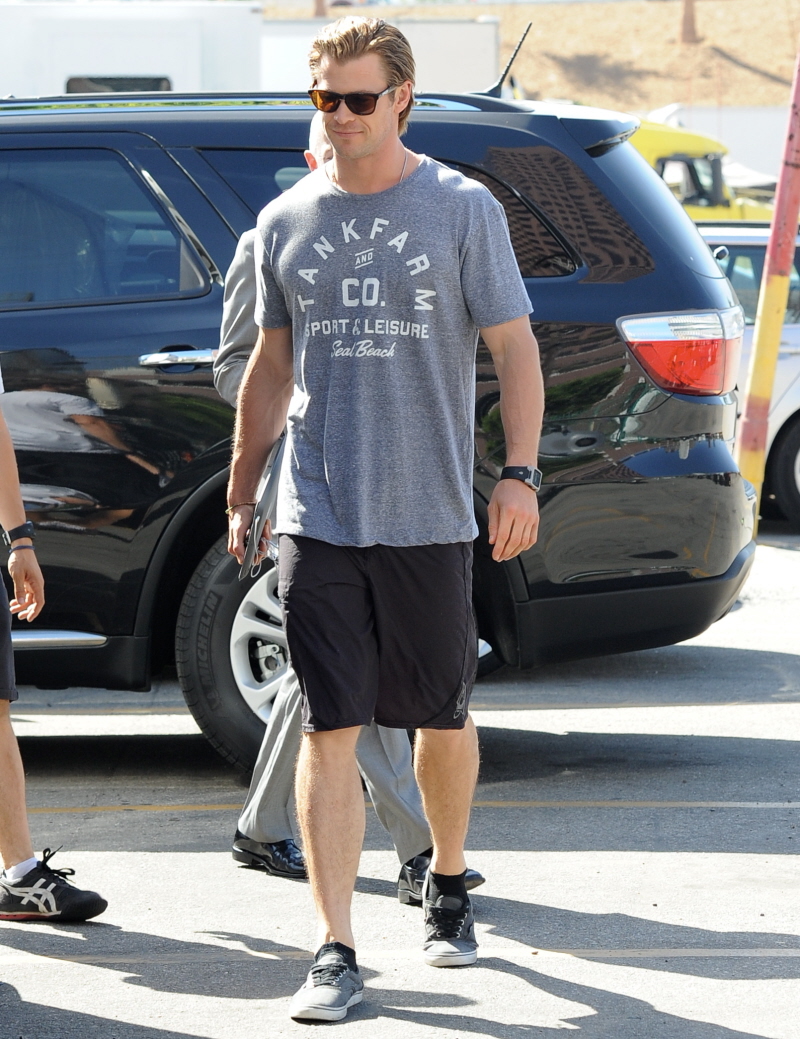 Here are some new photos of Chris Hemsworth over the weekend. I know many of you enjoy the Hemsworth boys, Chris in particular. I'm at a loss for the most part though, which is why my coverage of him is hit-or-miss. I don't think he looks particularly good or swoon-worthy in these pics, although I wish I had some better angles on his hair. Did he chop off his long Thor-locks? That looks like a haircut to me, and if it is… good for him. I was tired of his ponytail.
Obviously, Chris has a great body. His muscular, well-developed legs deserve special attention, mostly because when dudes actually go out and try to bulk up and get all muscular and bulgy, many of them don't work on their legs. Chris does. But other than that, he looks less bulky than usual in these pics. Maybe it's just the t-shirt. Or maybe he's not training as hard these days and he's lost some muscle weight. He's currently working on Cyber, directed by Michael Mann, which is all about the Chinese and Americans working together to defeat a major hacker. So… maybe Chris doesn't have to walk around shirtless the whole time, thus he isn't training as much.
As I mentioned on Friday in that Elsa Pataky post, Chris is filming projects back-to-back at this point. At some point over the past two years, Chris became one of the most in-demand actors in the world, much to my surprise. After he completes Cyber, he's got The Avengers 2, the sequel to Snow White and the Huntsman and a Ron Howard period film called In the Heart of the Sea. Chris is so in-demand that he's turning down major films because his schedule is so jam-packed. How did this happen?!
Thor: The Dark World comes out in November, just FYI. Do you want the trailer again? You are welcome.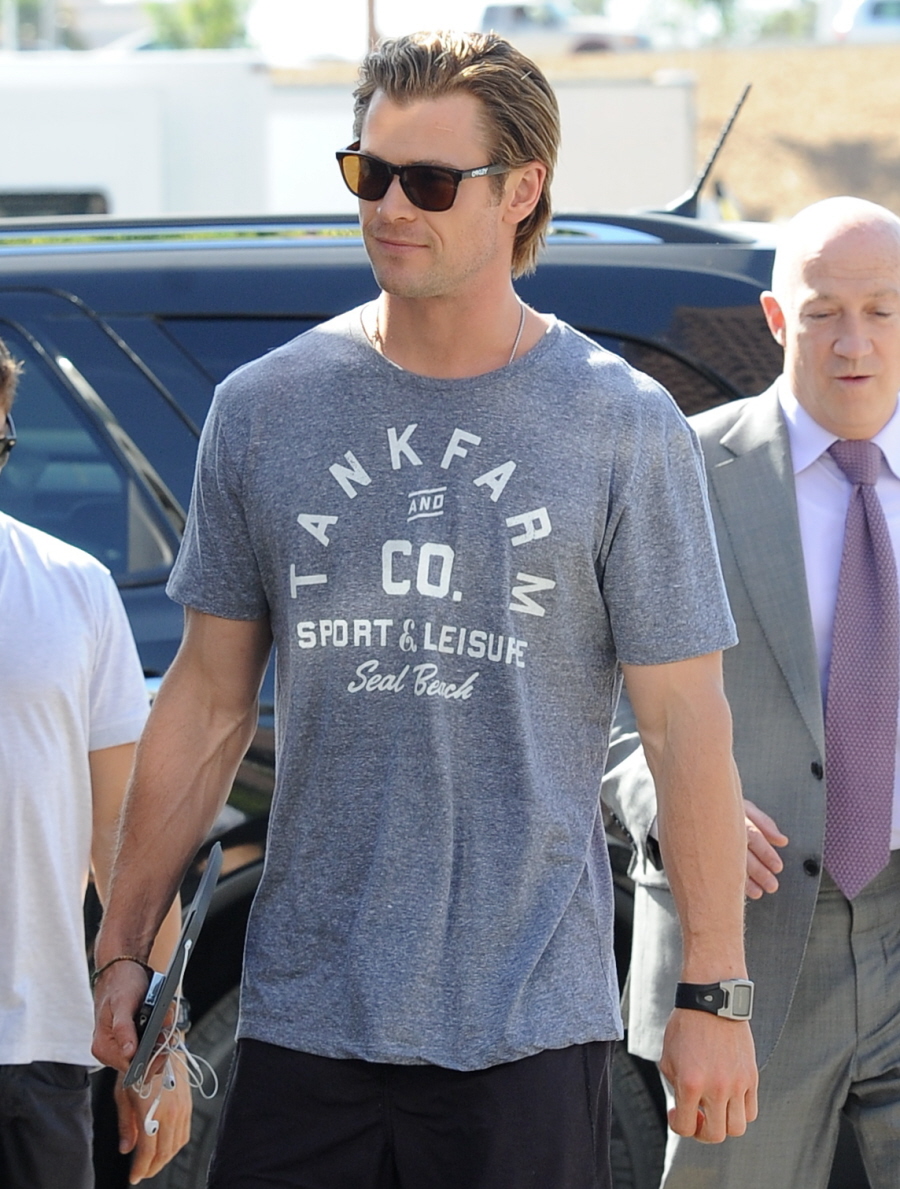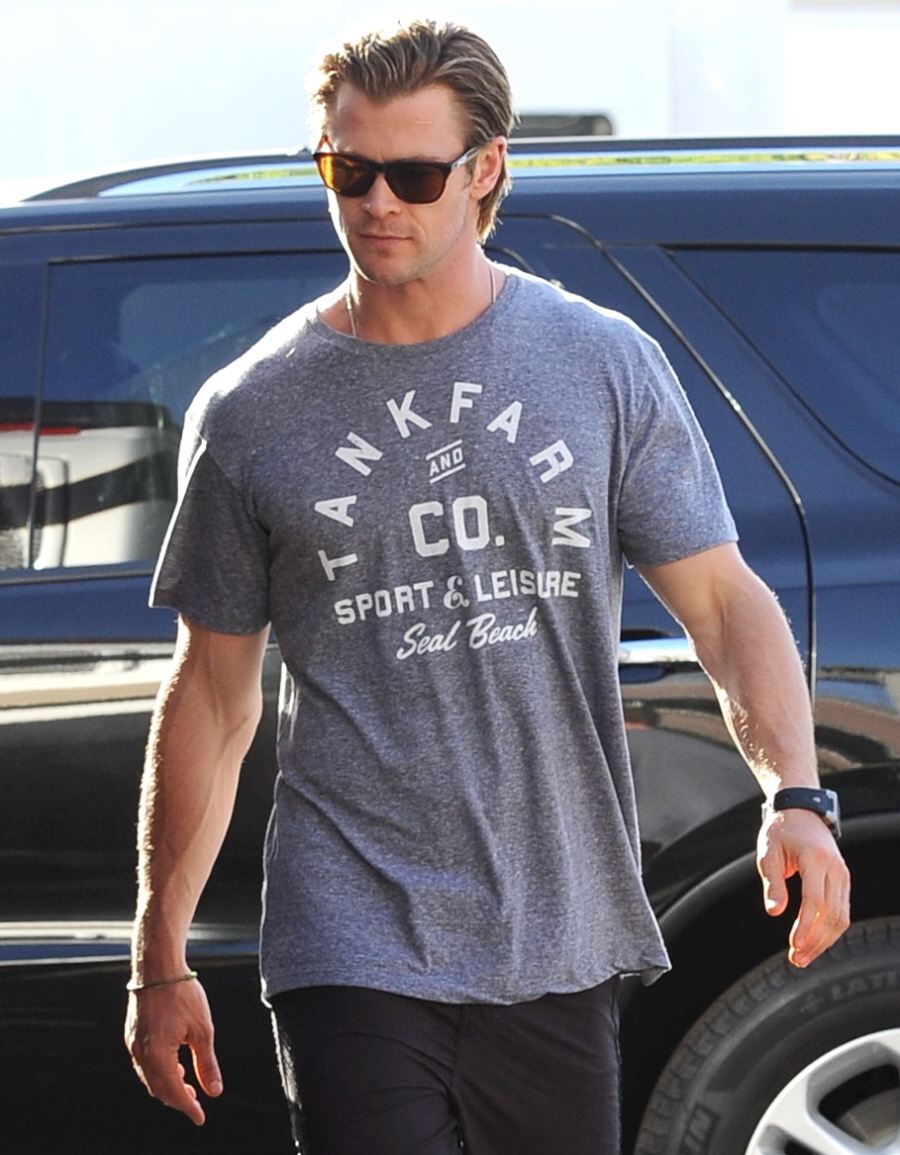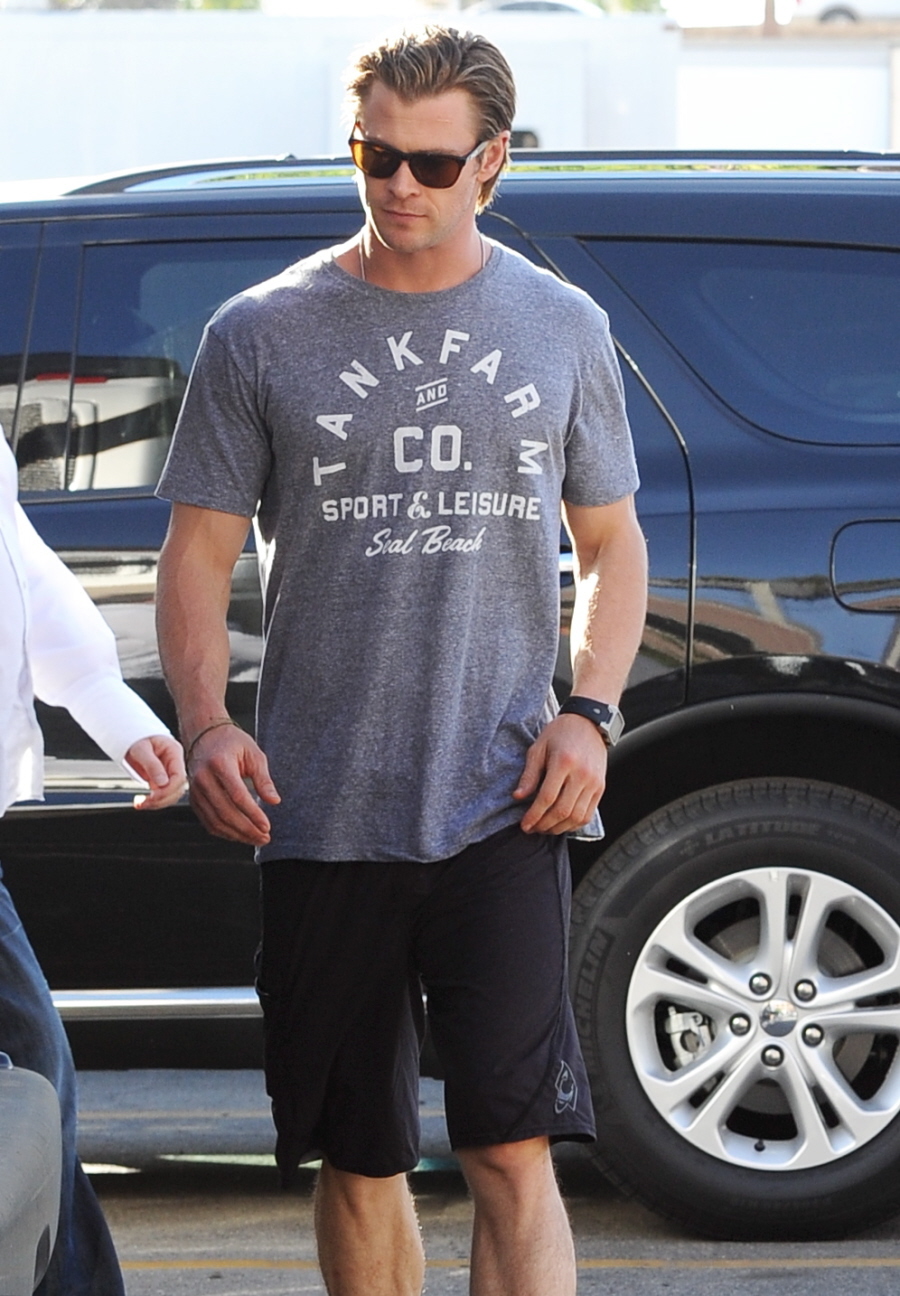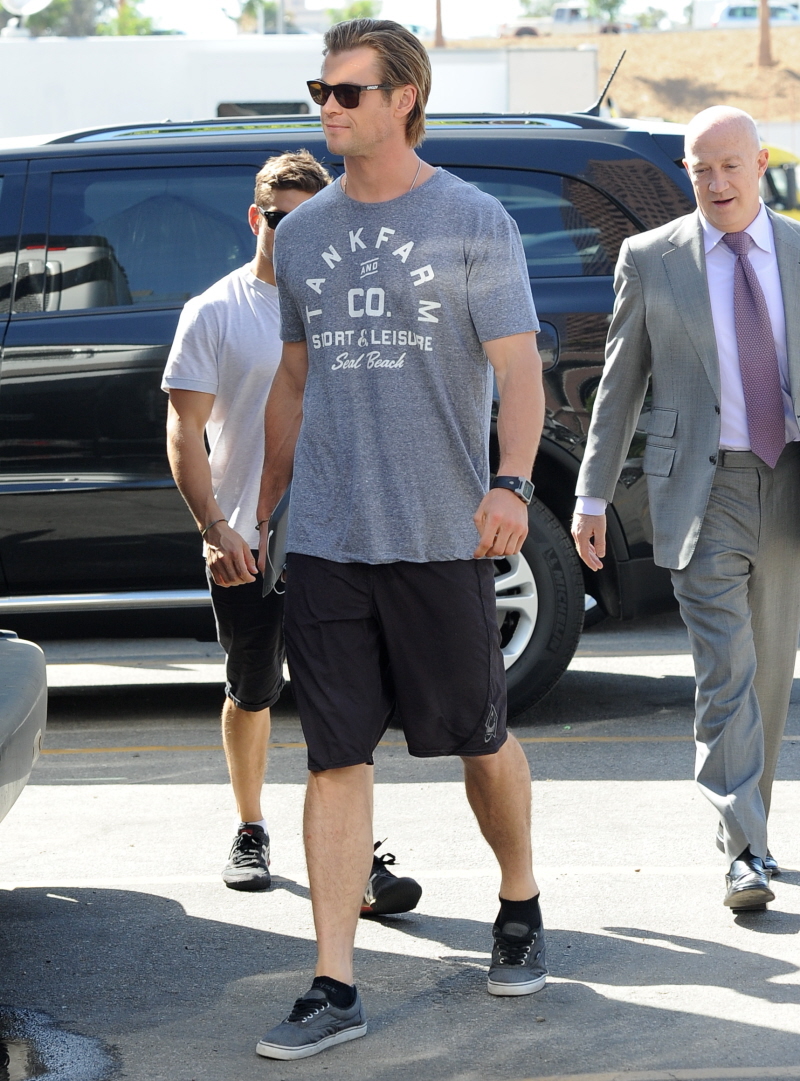 Photos courtesy of WENN.