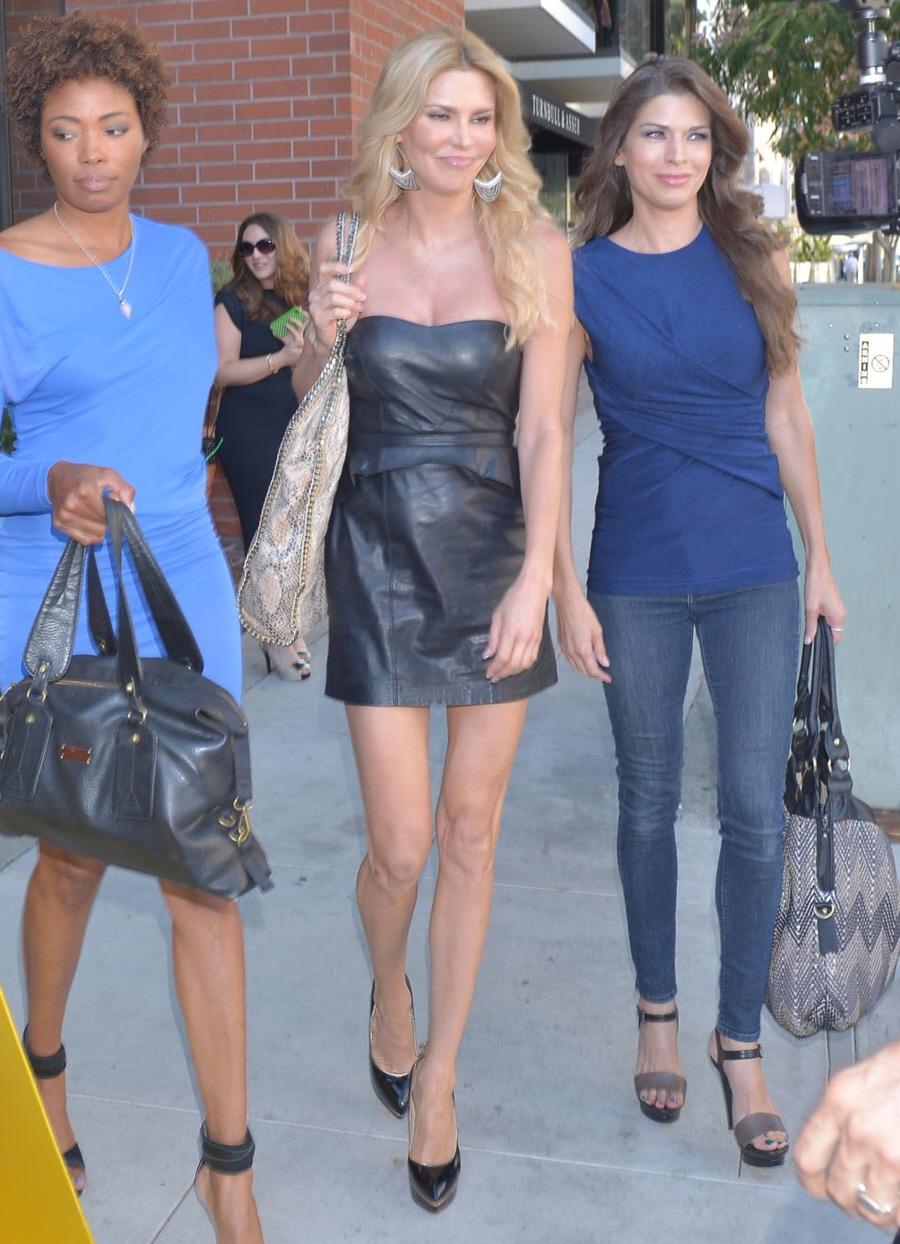 Here are some new photos of Brandi Glanville attending the opening of Kyle Richards' new story in Beverly Hills. My God, Brandi looks SO skinny. She's always been thin, of course, and she just seems to have that leggy, skinny model-type body. But I swear, her legs used to look stronger and there used to be more there overall. She's lost a lot of weight recently, right? As for the little black dress… eh. I don't get Brandi's obsession with black leather, and the mini-dress doesn't really highlight her assets.
As for the drama of Real Housewives of Beverly Hills… I don't watch the show, but if you watch it, I'm sure you'll find this story interesting:
Looks like Brandi Glanville and Kim Richards have cleared the air. The former feuding Real Housewives of Beverly Hills stars have mended their relationship after famously butting heads on the hit Bravo show (Brandi once accused Kim of doing meth in the bathroom, while Richards called Glanville a "slut pig").

E! News has exclusively learned the twosome recently double dated, and the now one-year-sober star has enlisted the Drinking and Tweeting author to aid with her love life.

A source tells E! News Richards has been telling friends she's ready for some romance in her life, and in a segment filmed for the show's upcoming fourth season, Brandi offered to set her up.

"She asked Kim if she had her mind on men of any background or color," the source reveals to E! News. "And Kim said bring it on." (Get it, girl!)

Days later, Brandi and her on-again, off-again beau Jonathan Ruiz met Kim at L.A.'s Magnolia restaurant on Sunset Blvd. with a handsome African American man, who was ready to meet the single reality star.

"At first things were a little awkward, because Kim can get shy," the source explains. "But once she started to feel more comfortable, she opened up. They had a fun time."

While there were no major sparks flying between Kim and her date, the new gal-pals seem to be getting along swimmingly.

"At the end of the day, there wasn't a romantic connection, but Kim really appreciated Brandi's efforts. She's enjoying their new friendship," the Bev Hills insider says.

And apparently, Kim is serious about finding a man, as a second source tells E! News Richards went on another blind date just a few days later, which was arranged by a different pal.

"Kim is definitely putting herself out there," the second source notes. "She's on the prowl for a boyfriend!"

Filming is currently underway for the Real Housewives of Beverly Hills season four. E! News has exclusively learned Carlton Gebbia and Joyce Giraud are joining the show as full-fledged housewives, while Taylor Armstrong may not be returning to the series in a full-time role.
Would you accept a set-up from Brandi Glanville? I don't know. I think Brandi would be a fun, trash-talking girlfriend to have, but she also seems like kind of a mess in the guy department. I respect her game, but I don't think she would be so good at setting up her friends with appropriate men. As for her game – just listen to what Gerard Butler said about meeting her and hooking up with her. He asked her what she did for a living and she was like "Don't worry about it" and then they boned in the Porto-potty or whatever. So, my take is that Brandi is probably great if you need the name of a guy who will just have sex with you and never learn your last name. But love? Not so much.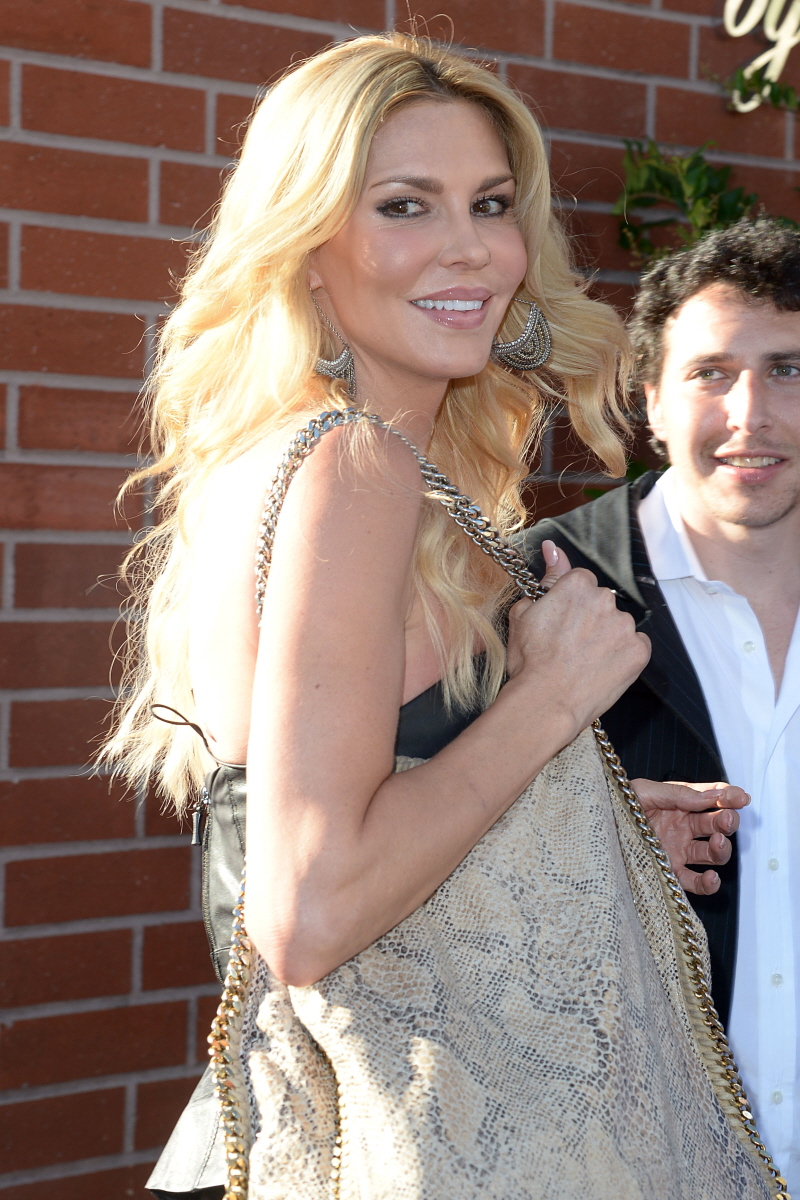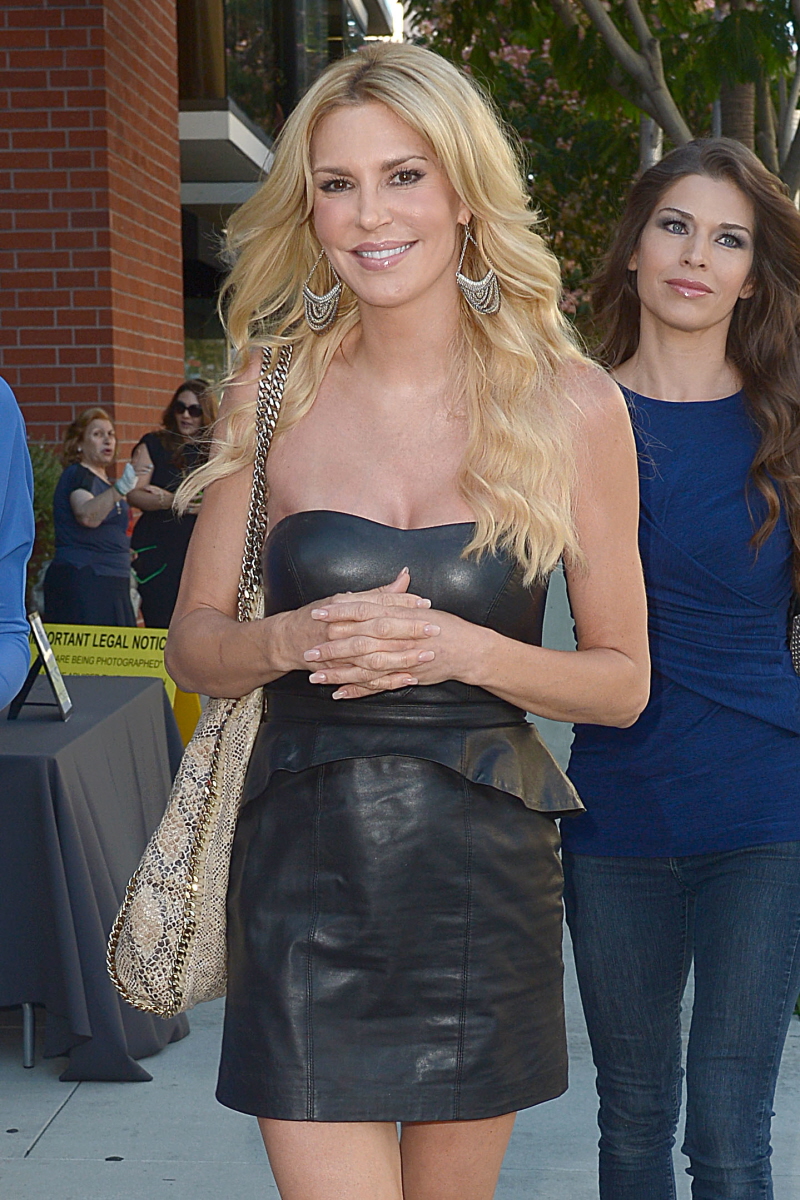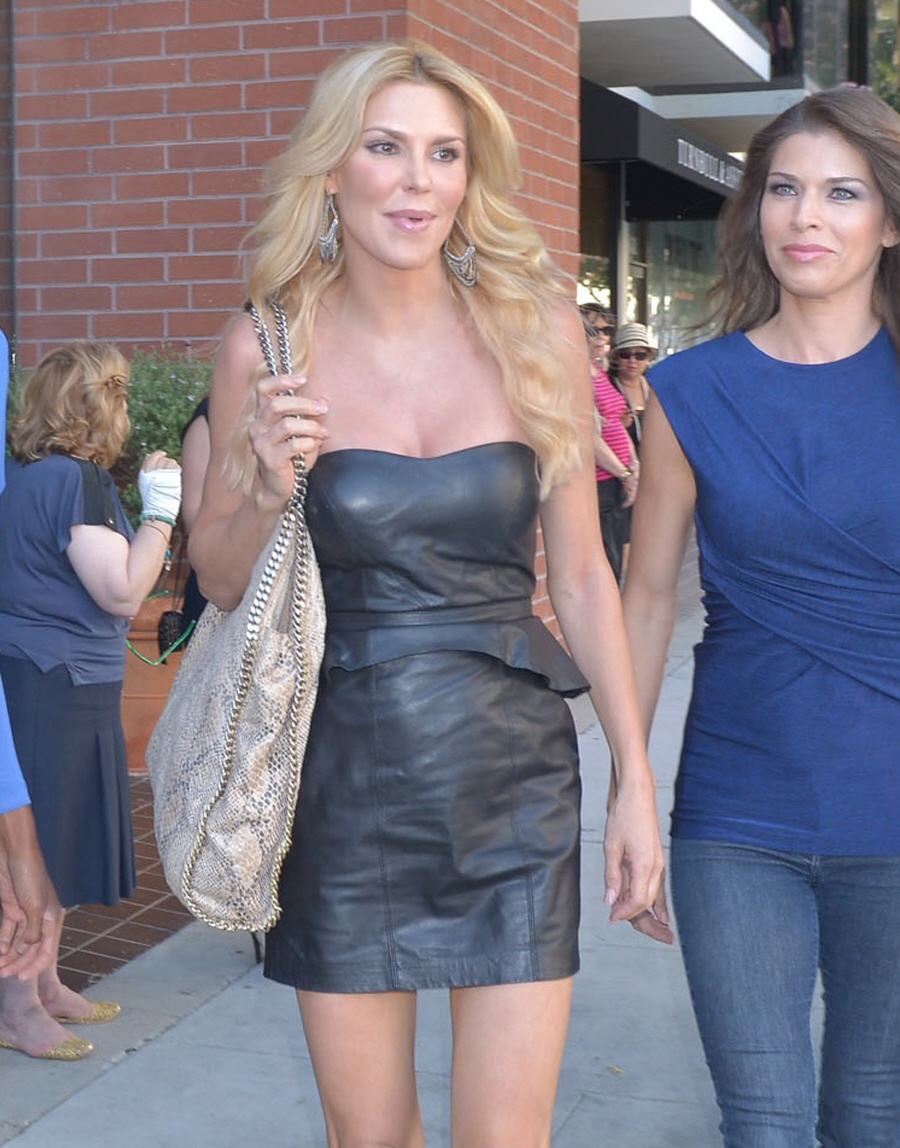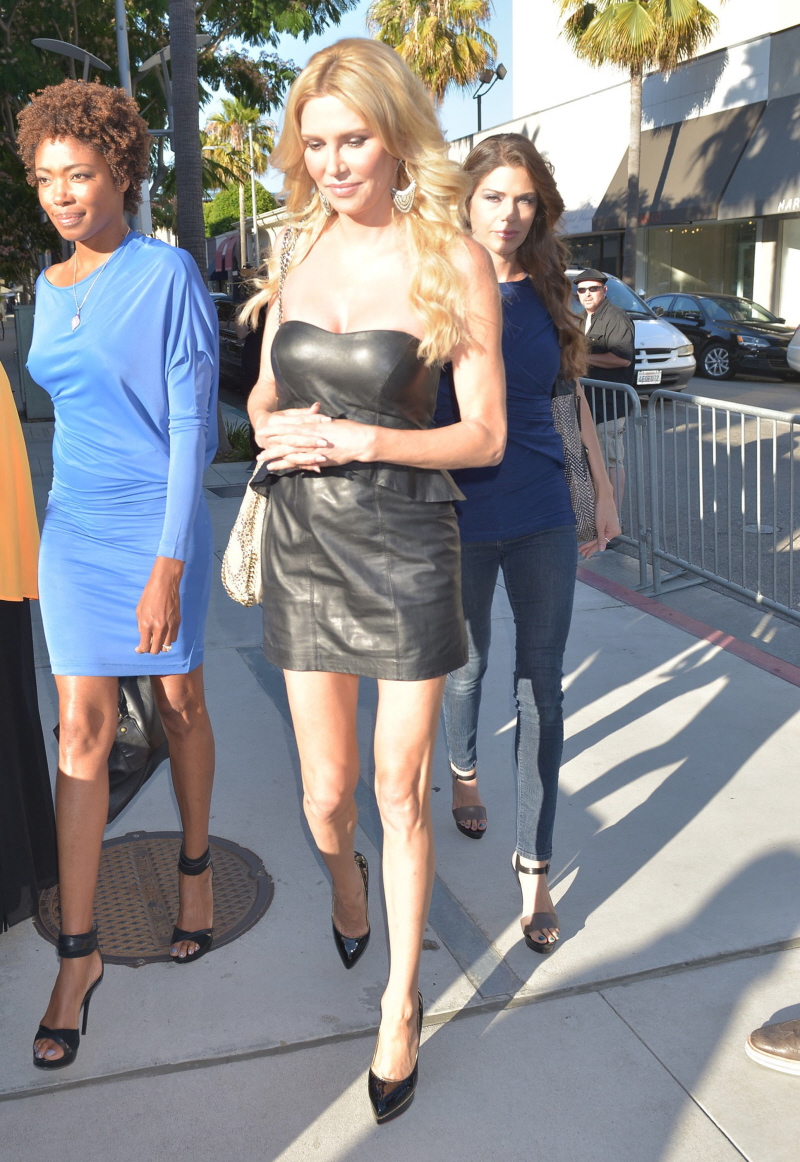 Photos courtesy of WENN, Fame/Flynet.