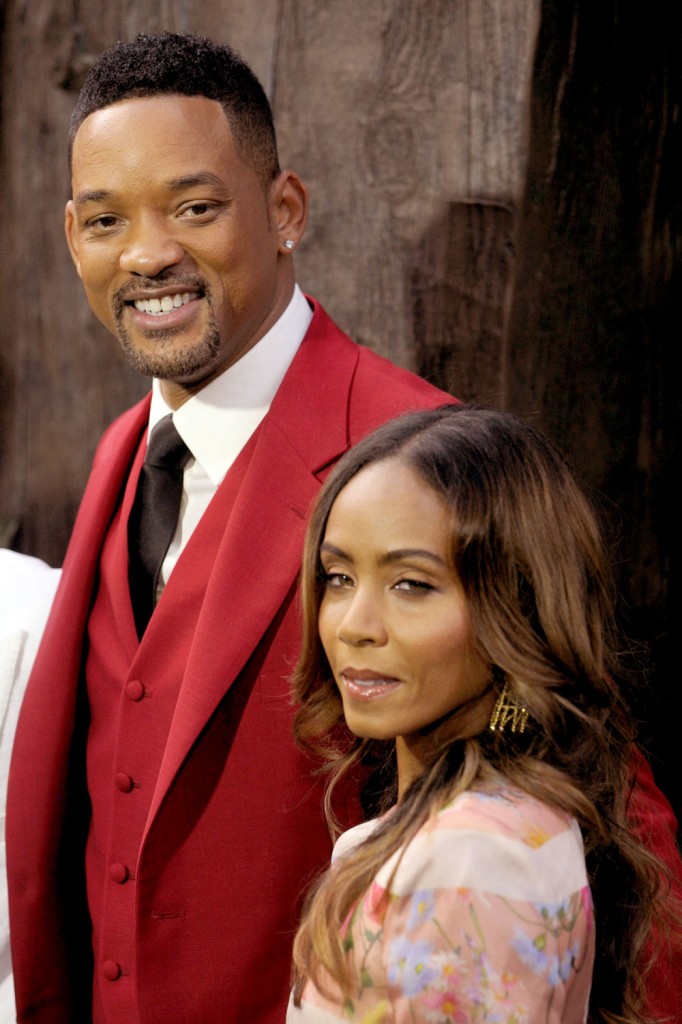 Jada Pinkett Smith has been posting a lot of stuff to her Facebook page, some of it cryptic and some quite revealing. The last time we covered her Facebook musings she was trying to clarify her non-denial that she and Will had an "open marriage." She only made it worse in my opinion, and went on about the nature of love and freedom. She's since made several posts to Facebook, in most of which she waxes philosophical about relationships. The folks at the Wendy Williams show brought Jada's post from last week to our attention, in which she answers the hypothetical question "Should I stay with a mate after she or he has cheated on me?":
Should I stay with a mate after she or he has cheated on me?

(This is not referring to habitual cheaters. That is a different matter.)

This is a very personal choice, and there is no right or wrong answer. If your partner is remorseful and is willing to work it out, I would suggest trying to look at it from this vantage point. My observation has been that when most people cheat, they are trying to solve a problem. They are usually in some kind of emotional trouble or confusion that they believed the cheating would relieve. What's interesting is that most of the time the cheating has nothing to do with YOU. Now the question becomes, are you willing to put all ego aside and reach for some deep compassion to try to figure out what the trouble is, and, as partners, try to solve it? Know this, if someone has cheated on you who truly loves you, they have hurt themselves as much as they have hurt you. This makes for a great opportunity to deepen the relationship with thorough honesty, which creates deeper respect with some serious setting of boundaries. This is also when love gets real and true and illuminates what you are made of as a couple and as individuals. Situations like these could be the windows to a deeper commitment OR… to two separate paths on the way to look for new partners. Only the unique nature of your specific relationship can be the telling factor. Is he or she worth it?

J
Jada answers other questions on Facebook, most notably "What do I do with heartbreak" and "Is true love real?" She's letting us know that something serious is going on in her relationship with Will, and that they're working it out. Jada has said many times that she's going to stick by Will, that he's her partner and that she won't leave him, and that divorce is not an option. It sounds like she's really struggling with that decision. Plus, Will and son Jaden's big summer blockbuster, After Earth, totally tanked at the box office. Things are probably not that harmonious in her household and I would bet that Will is really struggling with that. Scientology is likely to be making things much harder and more complicated for Jada and Will than if they tried to conquer this with traditional therapy or on their own. They're probably very deep in that cult, judging from all the nonsense Will has been spouting lately.
In lighter news Jada got a new haircut. She posted this photo on Facebook along with the message "Loving my new hair cut." I think she got the extensions taken out and kept most of the length for this angled bob. I really like it!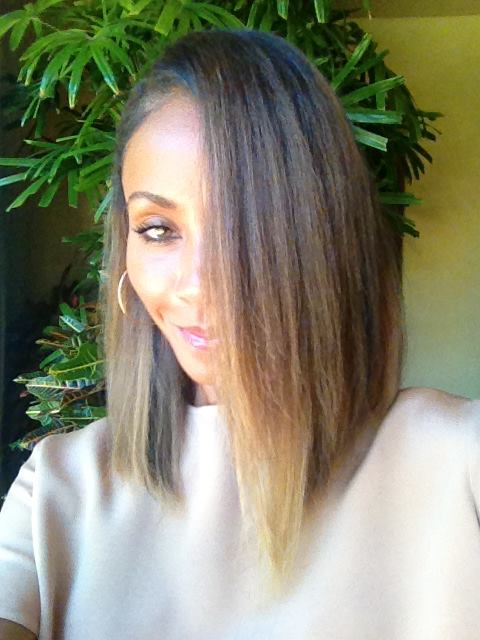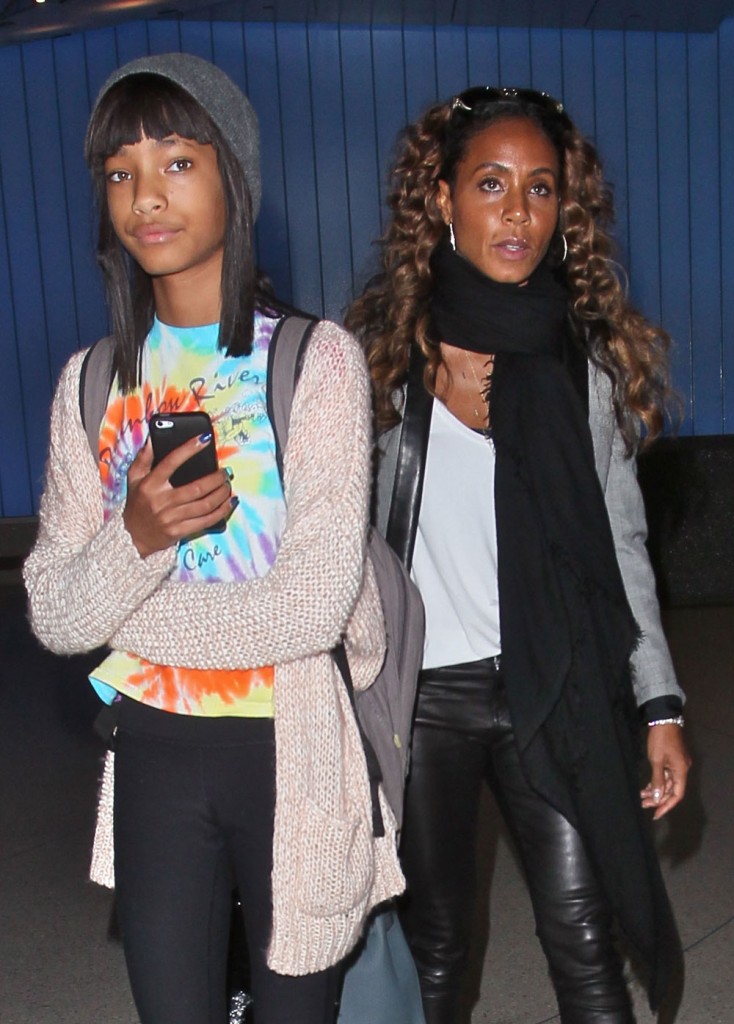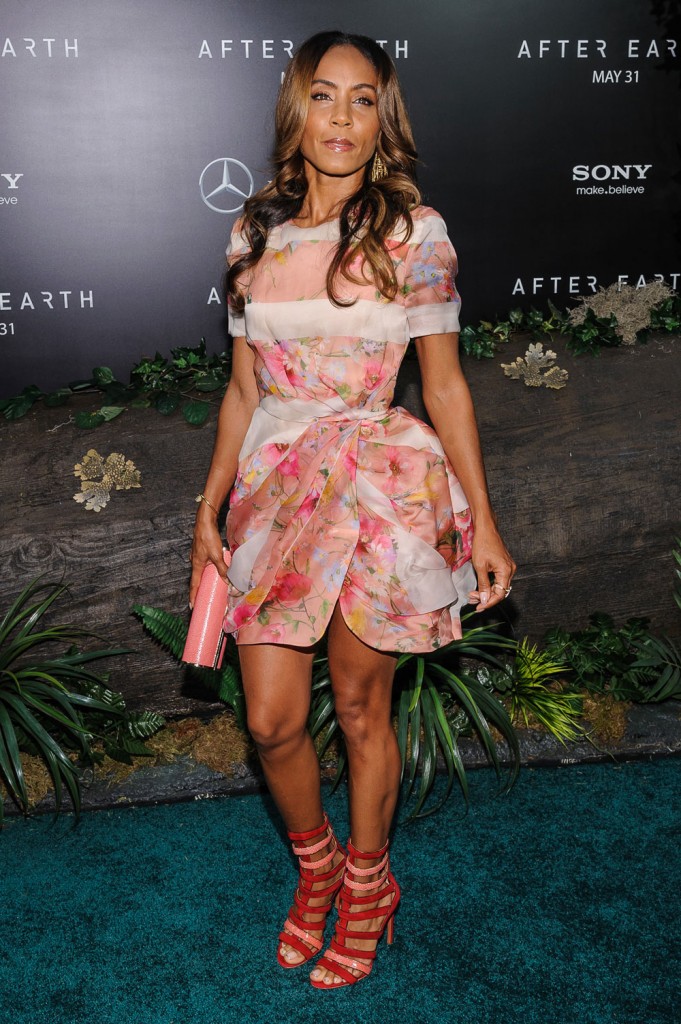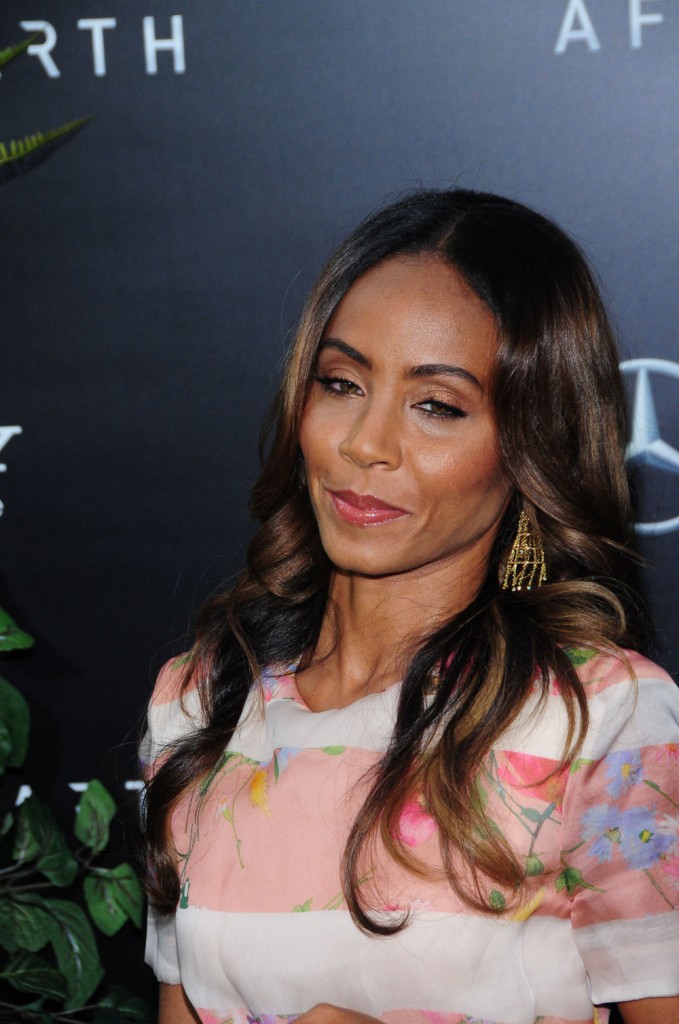 These photos are from the After Earth premiere on 5-29 and also of Jada and Willow at the airport on 6-7-13. Credit: WENN.com