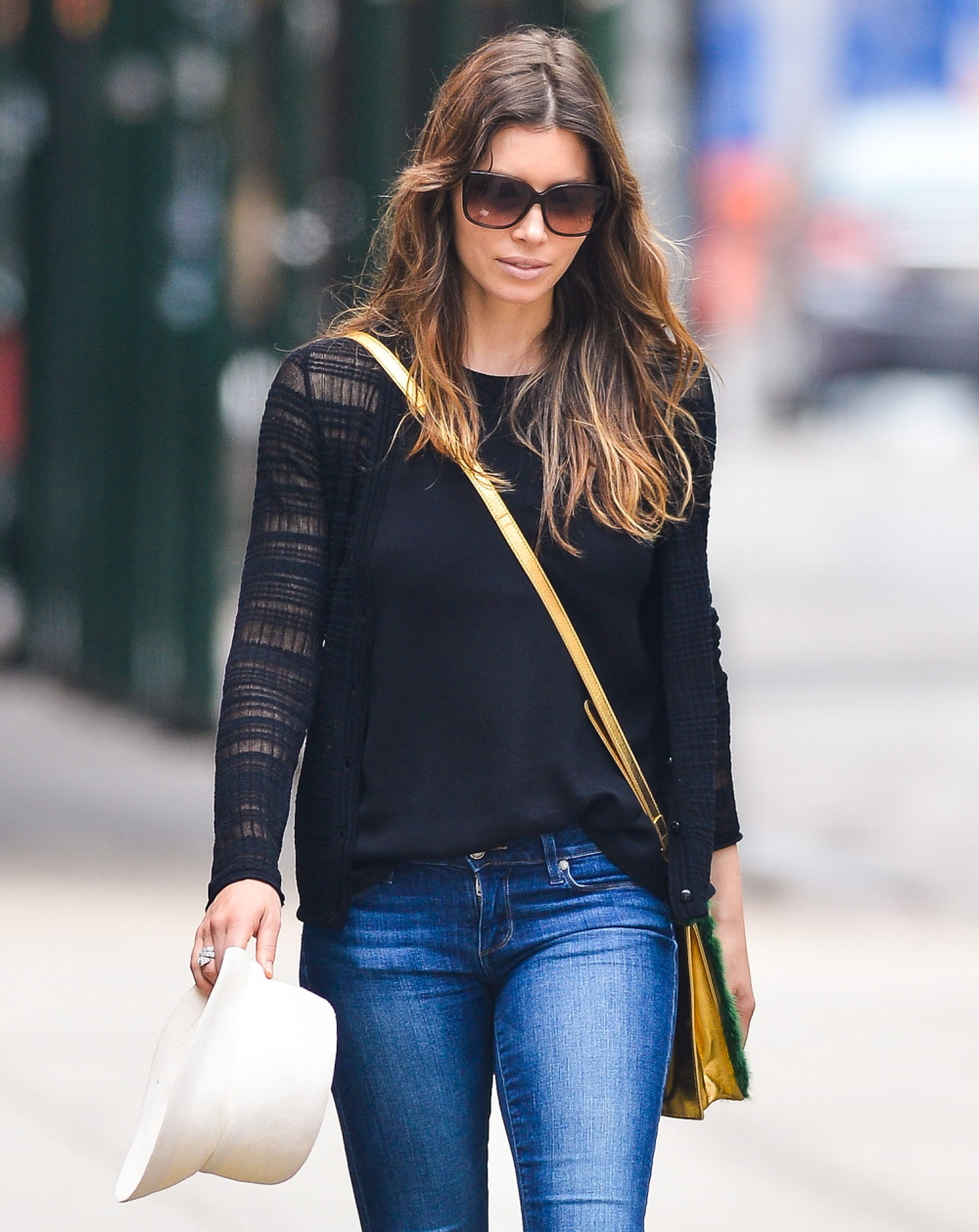 For as long as I've been paying attention to Jessica Biel's style, her style has been disappointing me. Jessica talks a good game about being "too beautiful" to be taken seriously in Hollywood, and while I do think she's a pretty girl with a great figure, I sometimes wonder if Jessica simply suffers from bad taste, or if she's actively trying to get people to forget that she's pretty. Maybe I'm giving her too much credit with that last one – Jessica thinks of herself as a Fashion Girl. She goes to the Paris shows and she wears couture, so obviously she has "style," right?
Where was I going with this? Ah, yes. Apparently, Jessica has asked her stylist to provide her with some baggy clothes and clothes that would apparently preemptively cover a baby bump. Which doesn't exist as of yet. I'm including the latest photos we have of Jessica – she looks the same, the same athletic/slim build, no "bumpy" areas. Then again, she has been wearing some baggy clothes out and about in NYC. So, is that a fashion statement from a Fashion Girl? Or does she just not know what looks good on her? Or is she trying to get pregnant?
She has one of the best bodies in Hollywood: but it might be a while before we spy Jessica Biel in a teeny bikini – because signs are that the actress, who's been married to Justin Timberlake since last October, is expecting! And insider reveals Jessica recently began requesting something very specific from her longtime friend and stylist Estee Stanley – a new, bump-ready wardrobe.

"Jessica asked for bigger clothes to hide her stomach… she may already be pregnant!"

Jessica, who pals say wanted babies with 32-year-old Justin from day one, always held back due to his lack of commitment to their relationship. But then the couple took a much-publicized break in the spring of 2011, Justin got the message – either commit or quit. And since their fall wedding last year, they have been the poster couple for newlywed bliss.

"Now that they're married and Justin has made it clear he is devoted to Jess, there is no reason not to start a family," dishes the insider.

While the impending pregnancy means a career break for Jessica, a friend says that having a family remains her top priority.

"She knows her body will take a hit… a lot of her roles are based on her sex appeal, so she is definitely nervous. But she wants this. She's 100 percent focused on making it happen."
[From Star Magazine, print edition]
If this story is true, it's a victory for Jennifer Garner. Garner and Biel are friends. I always assumed that Garner was the one encouraging Biel to stick with Justin through thick and thin and to work herself into a position where she would be an "asset" to JT, just like Garner is an "asset" to Ben Affleck's image. And I assume that Garner's advice to Jessica was always: get pregnant. ASAP. We'll see if Jessica is taking a page from the Garner Playbook. Or maybe Jessica just thinks super-baggy clothes are in style this season.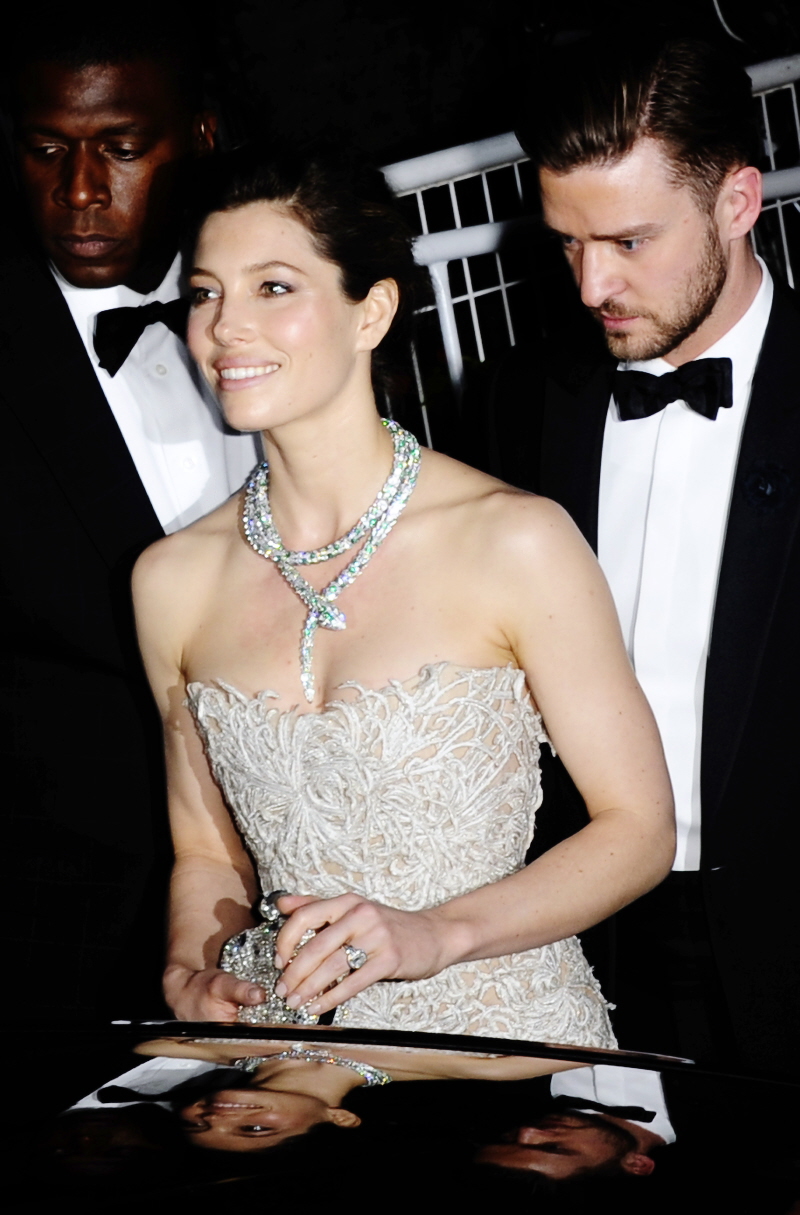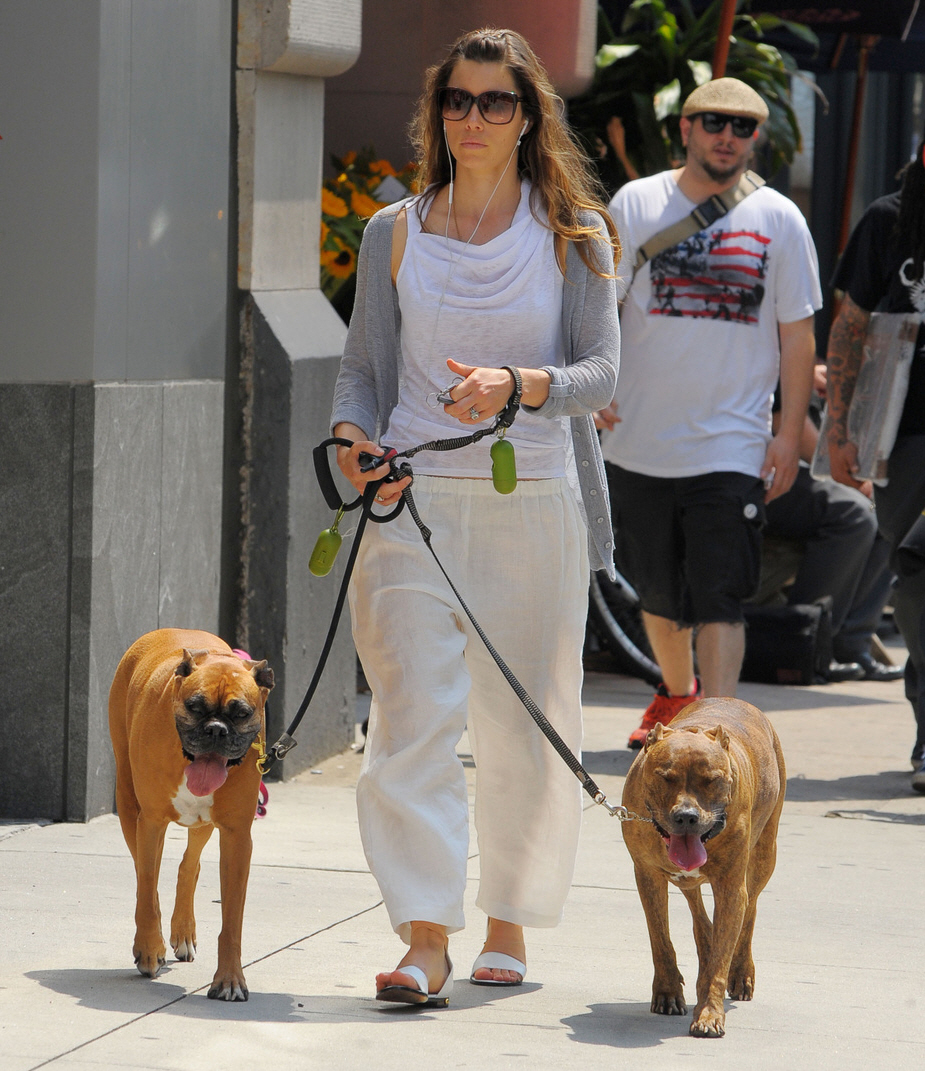 Photos courtesy of Fame/Flynet, WENN and Pacific Coast News.