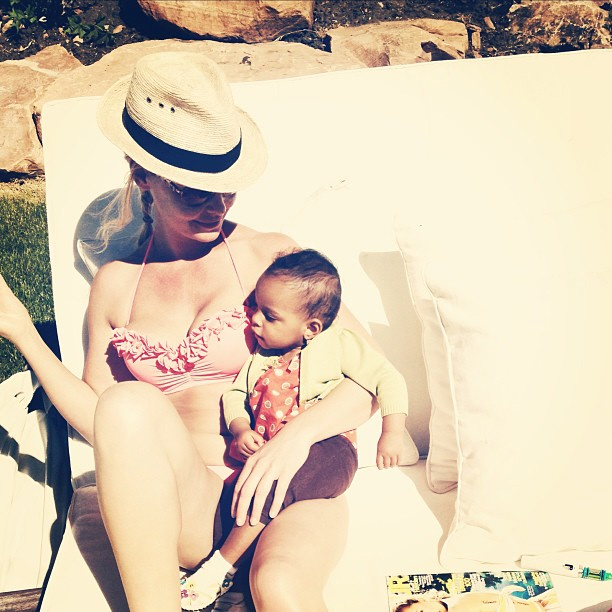 I didn't realize that Katherine Heigl was on Instagram, but she is. And she posts lots of photos of her daughters too. Katherine and her family were at their home in Utah (they live in Utah part-time, apparently) a week ago and Katherine posted this photos from the trip home.
We haven't really seen much of their youngest daughter, Adalaide. Katherine and Josh Kelley adopted Adalaide from New Orleans last year, and the little girl is about 14 months old. Their daughter Naleigh is 4 years old right now (she turns 5 later this year I think). Naleigh is such a pretty little thing, isn't she? Adalaide is cute too, and she seems to have a wise, inquisitive face.
Us Weekly quotes Katherine as saying last year that she wants to add more kids to her family: "I definitely want more kids! I think we decided on three, but I'm pushing for four!" I bet she does adopt again. She has an adopted sister who she adores, and I just think Katherine is a big supporter of adoption in general.
I should also note that Katherine is still getting work, although her career has taken a hit in the past few years. She could have been the next Julia Roberts. But now she's the next Jessica Alba.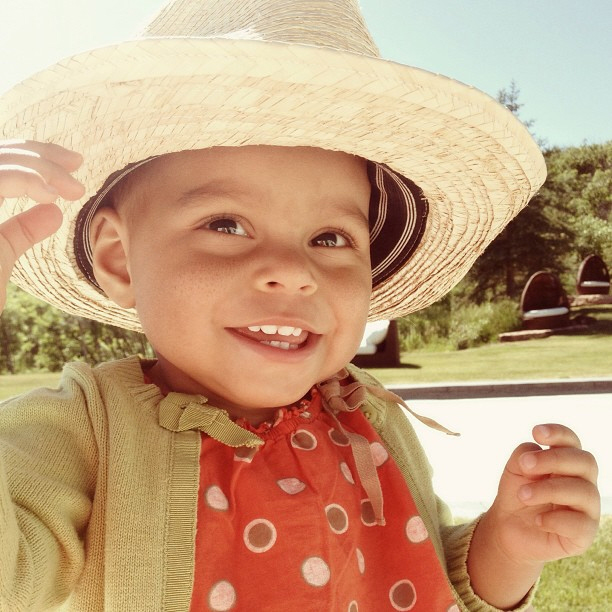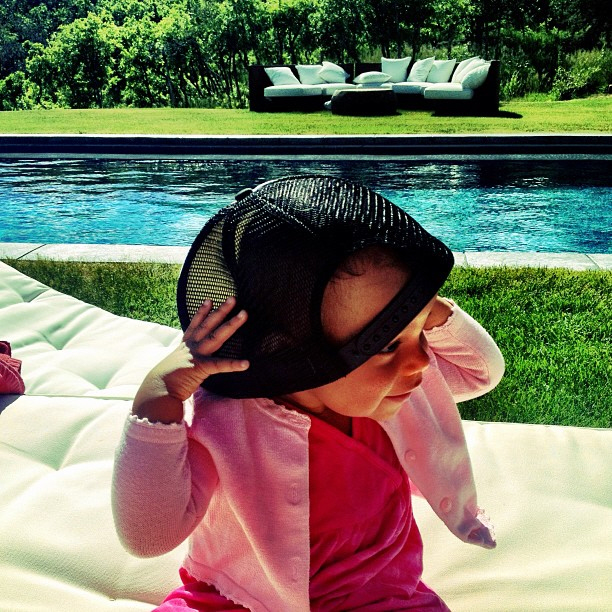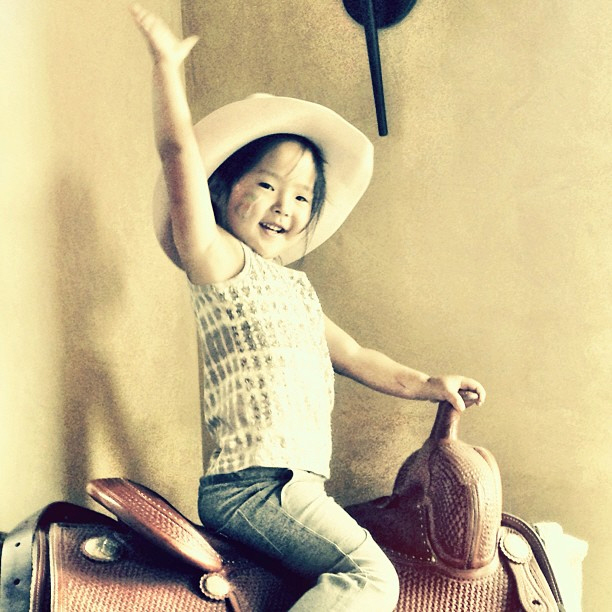 Photos courtesy of Heigl's Instagram.