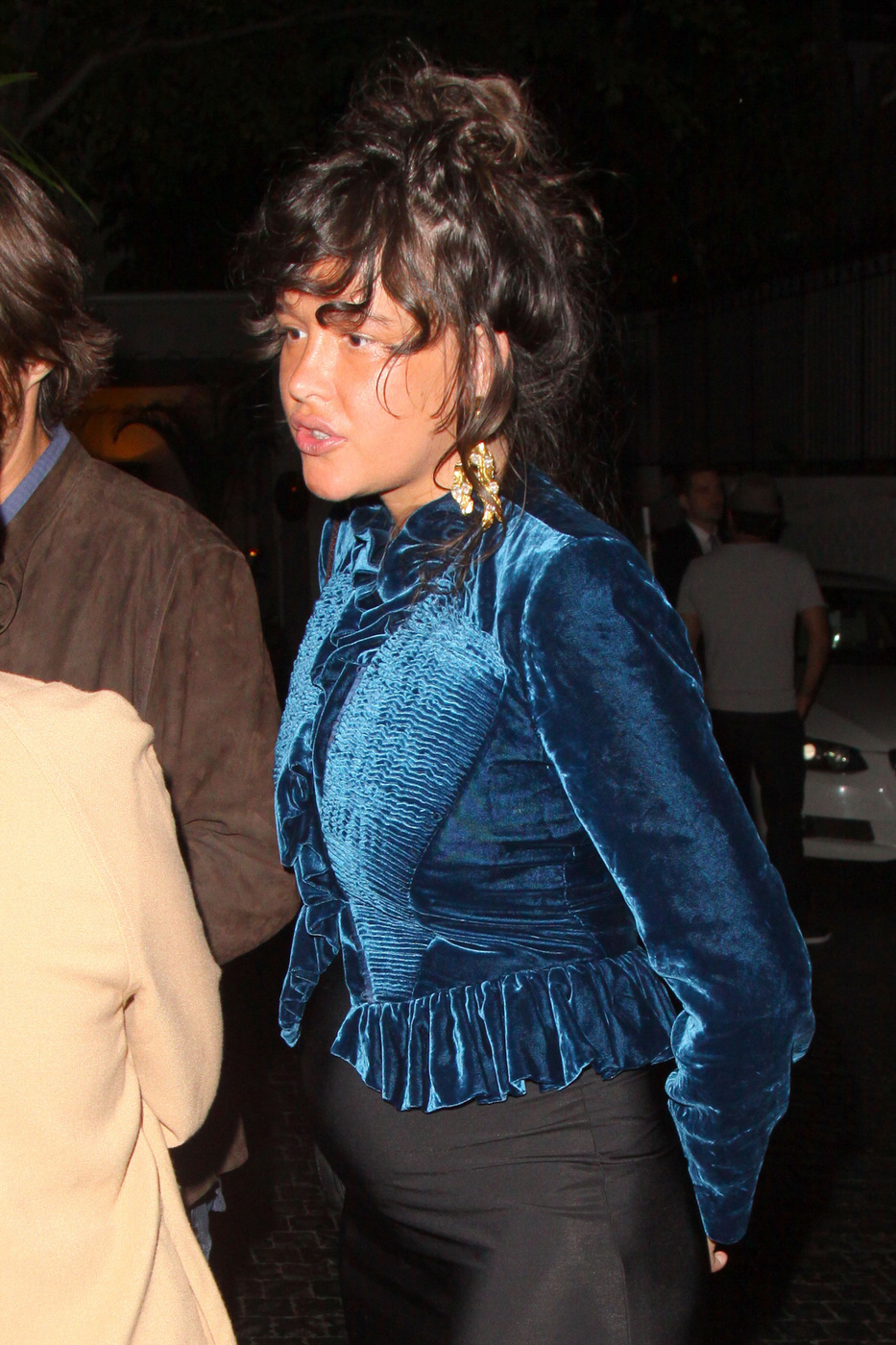 These are some photos of Paz de la Huerta outside the Chateau Marmont two nights ago. Dear Robert Pattinson: this is your future. Anyway, Paz looks… like Paz. If anything, she looks somewhat more sober and together than the last time we saw her. Obviously, people are taking note of what looks like a baby bump. It's weird, though. CB thinks Paz just gains weight in her midsection and it's totally possible that it's just bloat from Paz's "activities". She does love to drink, doesn't she? And then some. Maybe I'm in denial though. Maybe I just don't want to even consider the possibility that Paz could be with child.
I looked through some of the older photos to see if I could find some support for CB's theory about "that's how she looks when she gains weight," and I found this one from last November. WENN even identified Paz as "pregnant" in this photo set too.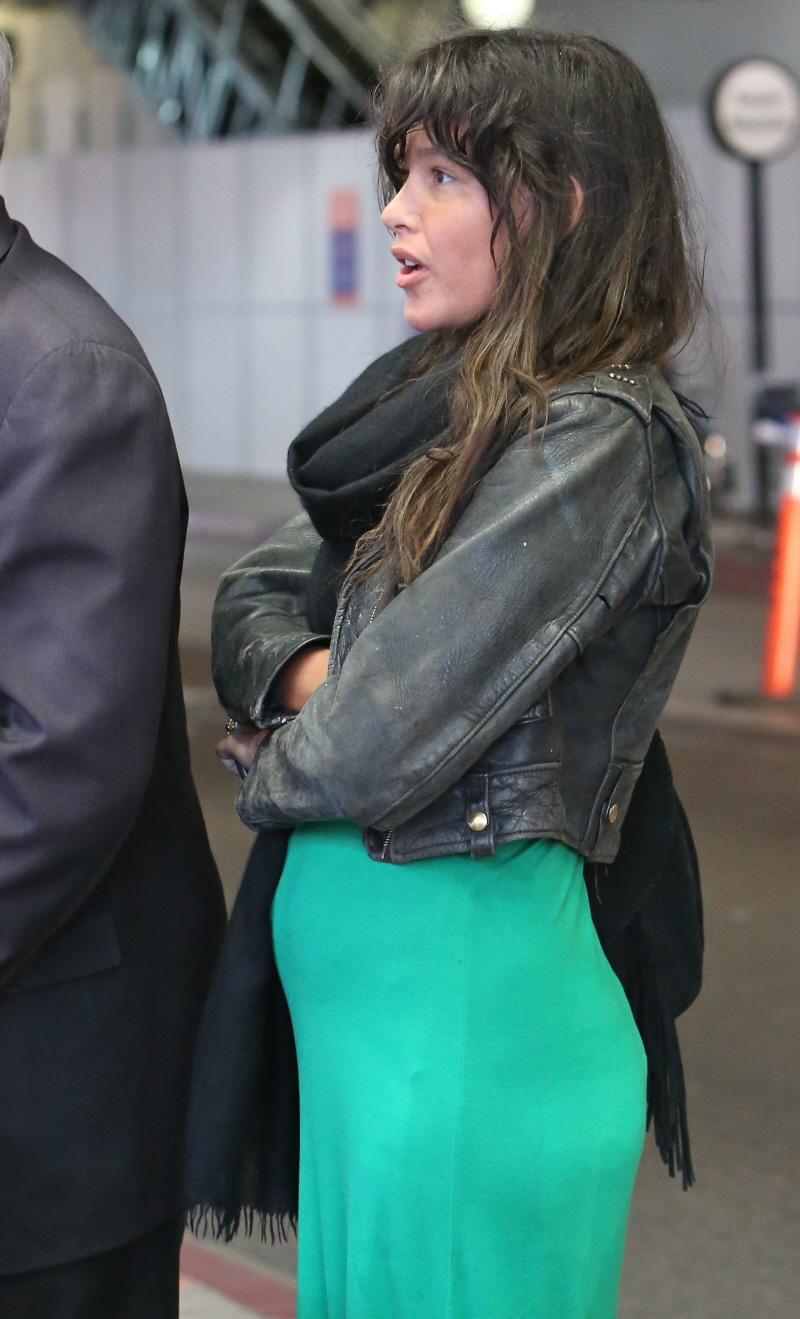 But doesn't Paz look bigger all over in the photos from the Marmont this week? I don't know. I hope she's not pregnant, but if she is… God bless. I hope everything's okay.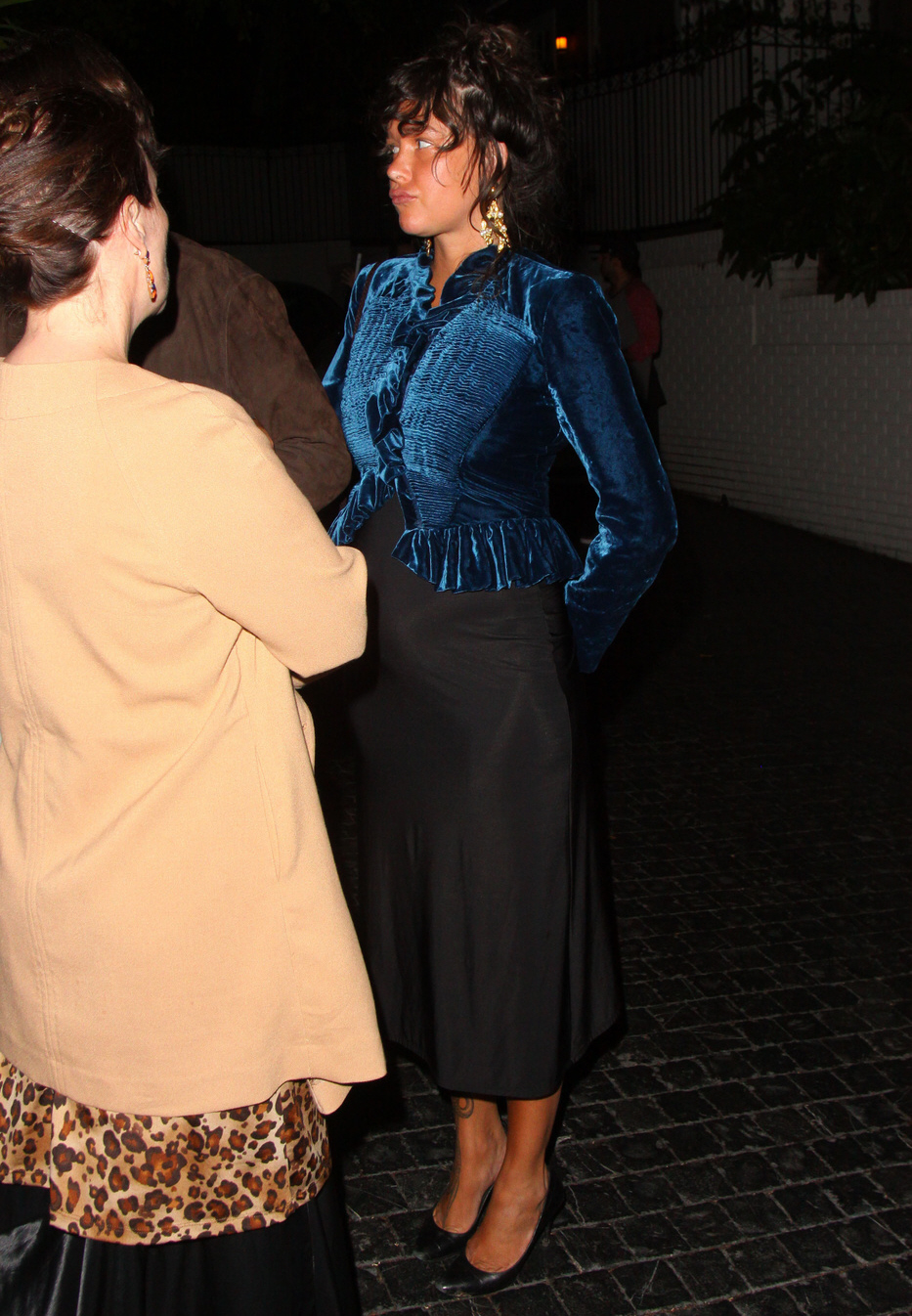 Photos courtesy of WENN, Pacific Coast News.