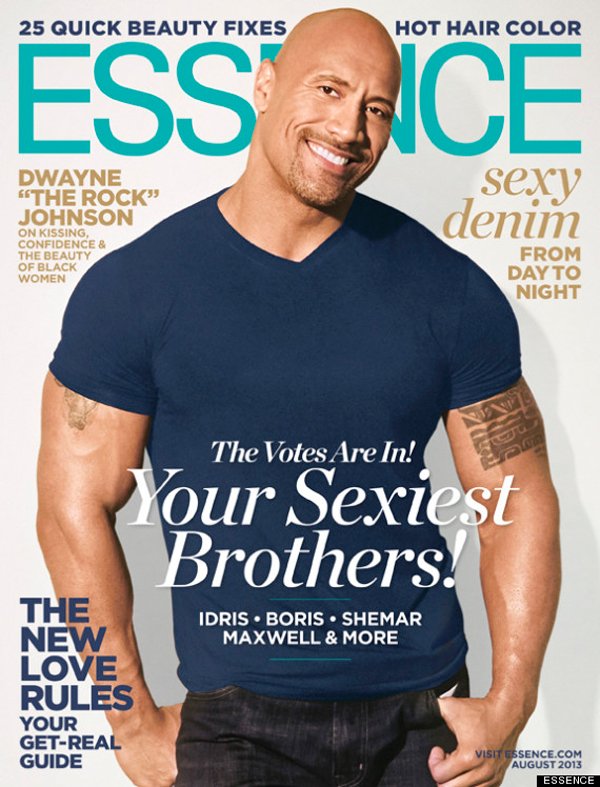 Hot damn. Dwayne "The Rock" Johnson covers the August issue of Essence Magazine, which just happens to be the "Sexy Black 40″ issue, which picks the top 40 sexiest black celebrities "of all time." The list not only includes Dwayne but also Common, LL Cool J, Tysen Beckford, and Boris Kodjo. That little preview makes me pretty interested to see the rest of this list when it arrives!
I've always had a soft spot for Dwayne, who will always be "The Rock" to me even though I'm not really a wrestling fan at all. Mind you, he looks knuckle-bitingly good in his little black skivvies in the ring. And I'll forgive him almost every time he adds to his list of roles in cheesy action franchises and silly, tutu-involving kids movies. So when he talks to Essence about how he takes care of a woman and wants to make out for hours at a time, I listen: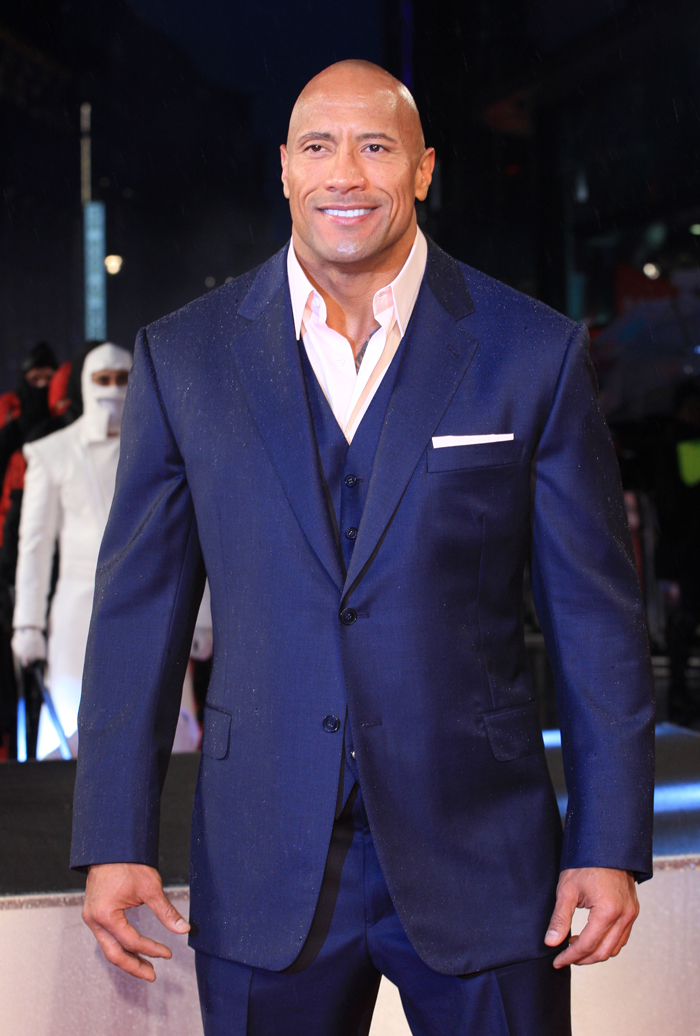 How he will drop your panties: "When I say I'm going to take care of a woman, I don't just mean physically or sexually or romantically. I'm going to take care of her emotionally and spiritually. I'm going to take care of her in all ways. I take a lot of pride in that today."

What are his turn ons? "Engaging in good conversation" and "embracing the power of kissing."

On his ideal woman: "I want someone who can trust that my big hands are going to take care of them."

On what he brings to a relationship: "I want to be a man who is truthful and who won't let pride get in the way of my ripping myself open to my partner and saying, 'Here I am. This is me.' I feel there's something powerful when a man reaches a point in his life when he can be completely vulnerable."

On his ex, Dany Garcia Johnson: "Since our divorce, we've become pretty good at working together, and we are also raising our beautiful 11-year-old daughter, Simone. You know, you don't sign up for a divorce when you get married. It's very painful. But it's taught me a great deal about myself."
[From Essence]
I would totally let The Rock take care of me in every way that he so desires. Not only is he in outstanding physical shape, but he's got loads of charisma and has a reputation of being a really nice guy. Is it offensive that he wants a woman that desires his "big hands" to take care of them? I don't think that's a non-feminist stance at all. I think he's really talking about emotional security and "in the bedroom" stuff. You know what they say about guys with big hands, right? Plus, dude even causes spontaneous ovulation by holding an umbrella.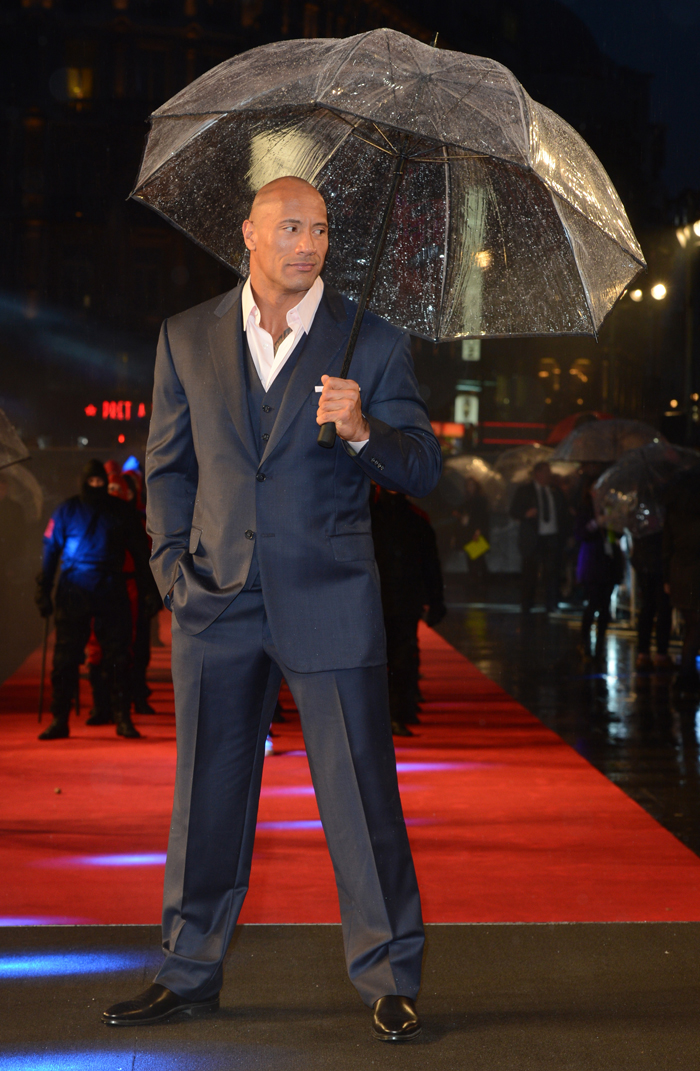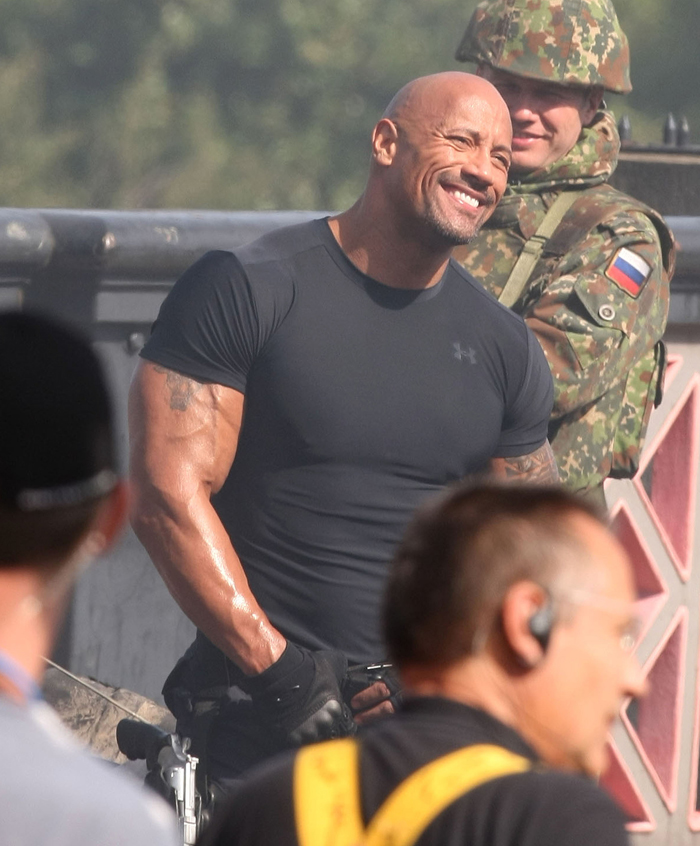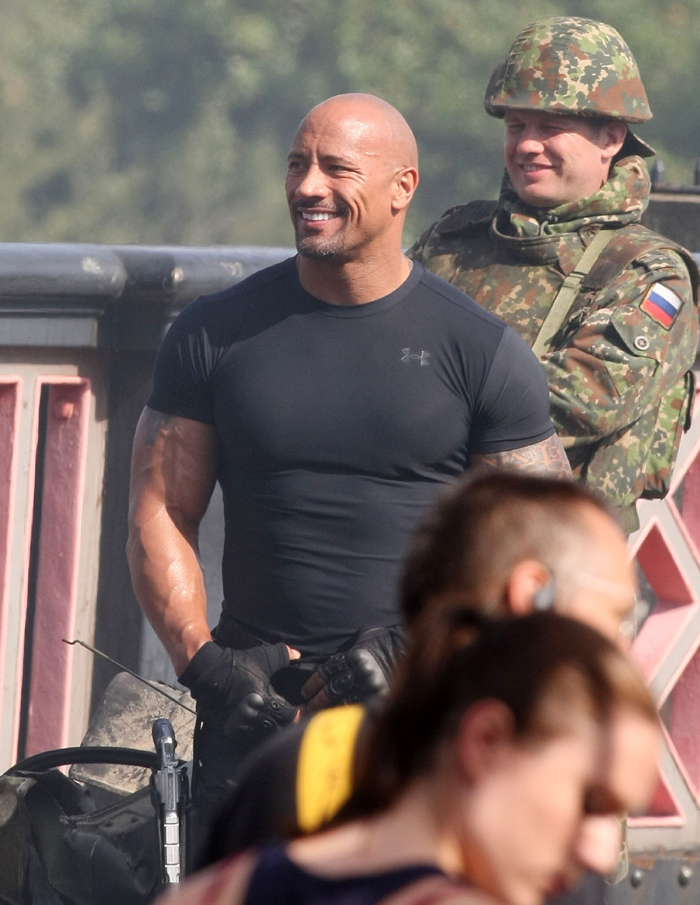 Photos courtesty of Essence and WENN