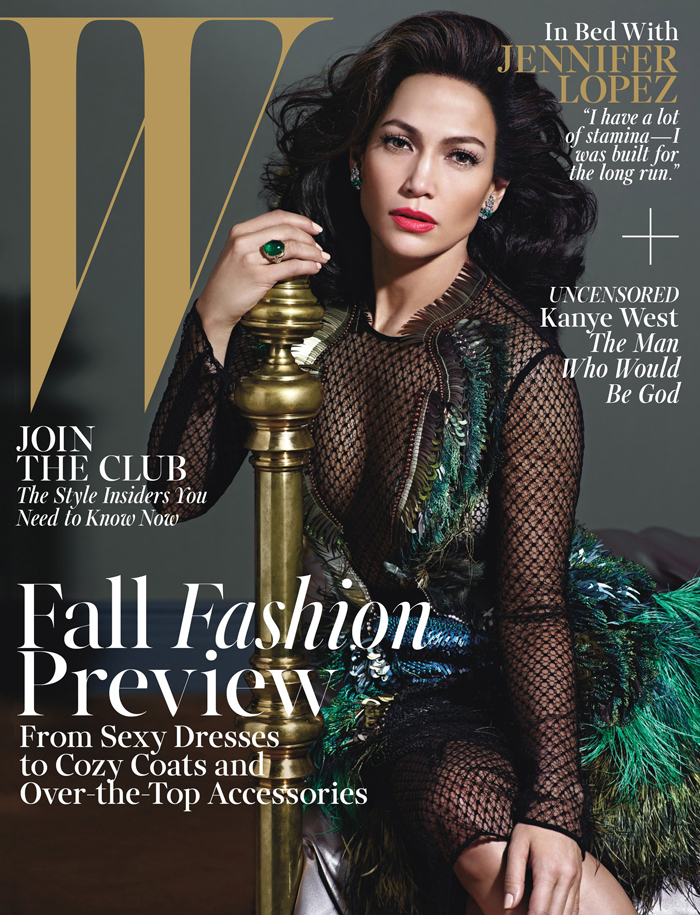 Just the other day, Jennifer Lopez was telling the world that her style is a mixture of Jackie O, Ava Gardner, and Madonna. Now she covers the August issue of W magazine as photographed by Mario Sorrenti with a very obvious Elizabeth Taylor theme going on. It is obvious, right? I don't know what she's thinking while trying to channel such iconic women in such a half-hearted way. Again, it's as if JLo believes a big wig (that can't be her real hair — she's been sporting too many highlights lately) will make us all believe that she is in fact the next coming of Liz. As if.
Jennifer's dress is Gucci, and I will admit to being disappointed that she's gone such a predictable route in trying to look like someone else. Jennifer has always succeeded through her own (admittedly tacky) style, but she completely owns it, and I'm sad to see her pretending otherwise. Maybe she's looking at this magazine shoot as an acting gig. I don't know. The interview is slightly more illuminating than this cover because JLo talks about her pre-JLo days when she was essentially homeless. Now she has enough money to fill several swimming pools, so it's interesting to witness her reflecting upon the bad old days:
She visits the Bronx with the journo: "I was nervous coming here today. This is the house I grew up in. I would look out that window to see if my boyfriend was coming, and then I'd run out the door I'm the middle sister. All three of us girls shared a room. I was into sports and dancing. I ran track. I have a lot of stamina. I was built for the long run."

She left home at 18: "My mom and I butted heads. I didn't want to go to college–I wanted to try dance full-time. So she and I had a break. I started sleeping on the sofa in the dance studio. I was homeless, but I told her, 'This is what I have to do.' A few months later, I landed a job dancing in Europe. When I got back, I booked In Living Color. I became a Fly Girl and moved to L.A. It all happened in a year."

She missed the Bronx: "I hated L.A. I was asking, 'Where's the store for milk? Don't you guys walk on the street?' Now I love Los Angeles, but it doesn't give me strength the way the Bronx did. All the strength that I needed for life, I got from that neighborhood."

Work ethic is important: "I think a lot about teaching my kids to work hard. I've learned something about kids–they don't do what you say; they do what you do. I watched my parents. My dad worked nights, and I was aware of how much he was doing for us. My mom was a Tupperware lady and also worked at the school. I always felt that I couldn't let them down. And I had a natural discipline from early on. I was always training for something."
[From W magazine]
When Jennifer stated, "I have a lot of stamina. I was built for the long run," she really hits home, doesn't she? Even though she might do obnoxious things like perform for autocratic despots, and go through wedding rings like I go through boxed wine, Jenny from the Block possesses a lot more staying power than we ever suspected during the Bennifer days. There's something to be said for succeeding even in the face of Gigli. She really showed all of us … but Liz Taylor, JLo is not.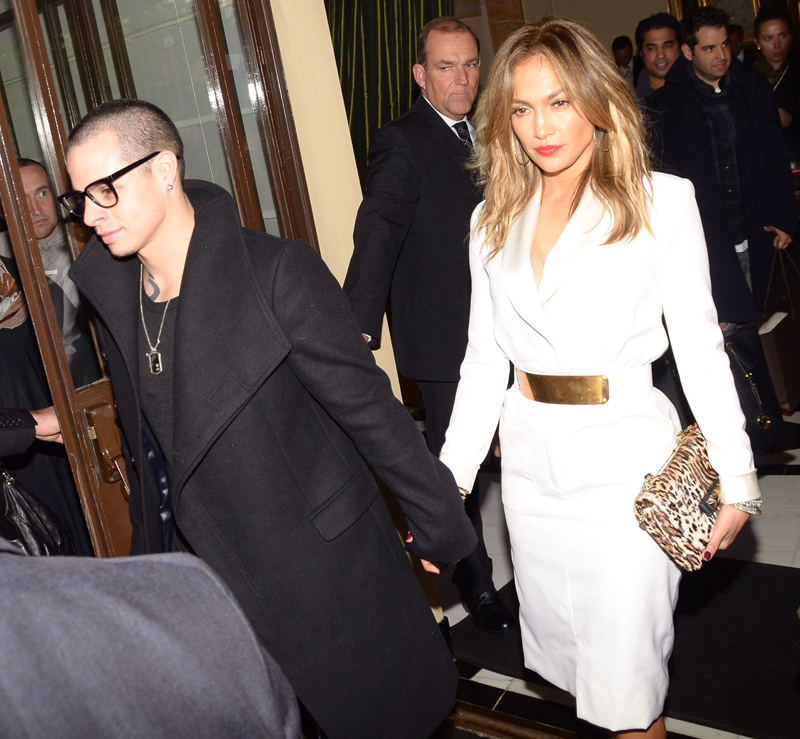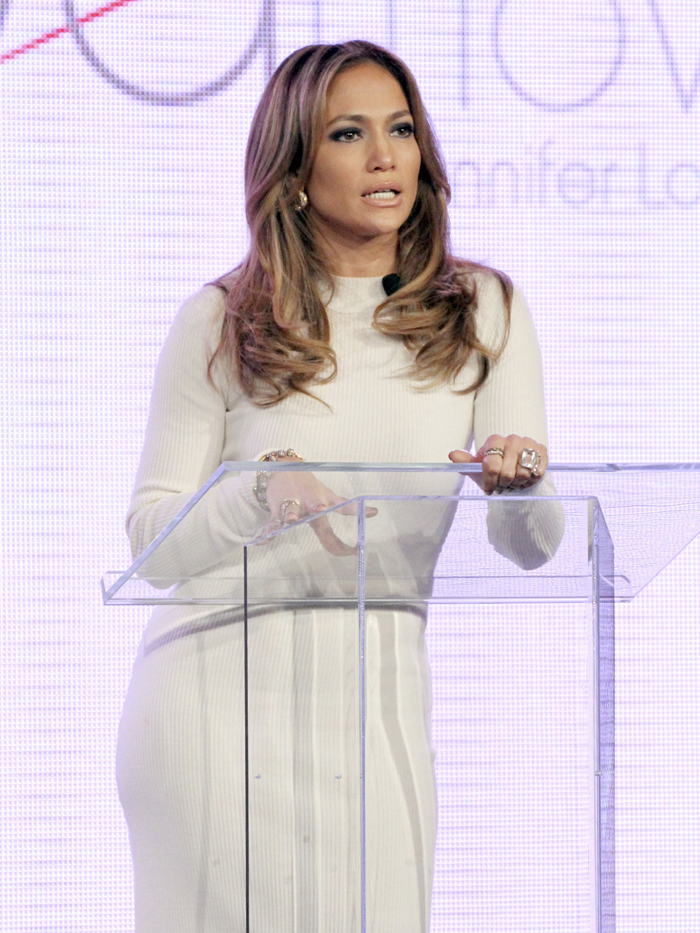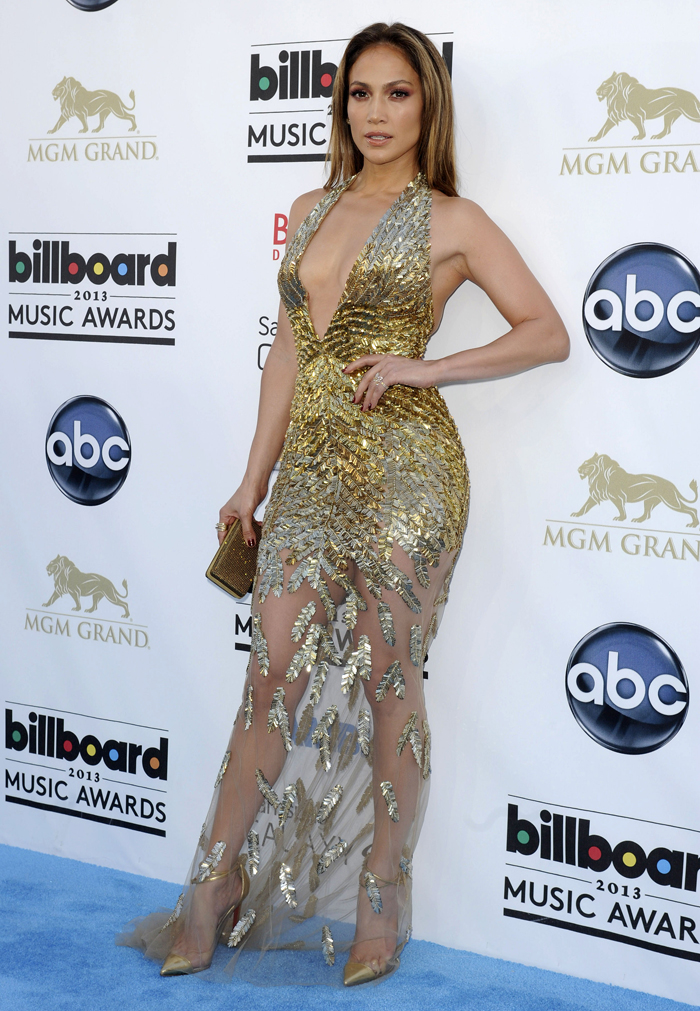 Photos courtesy of Fame/Flynet and W magazine