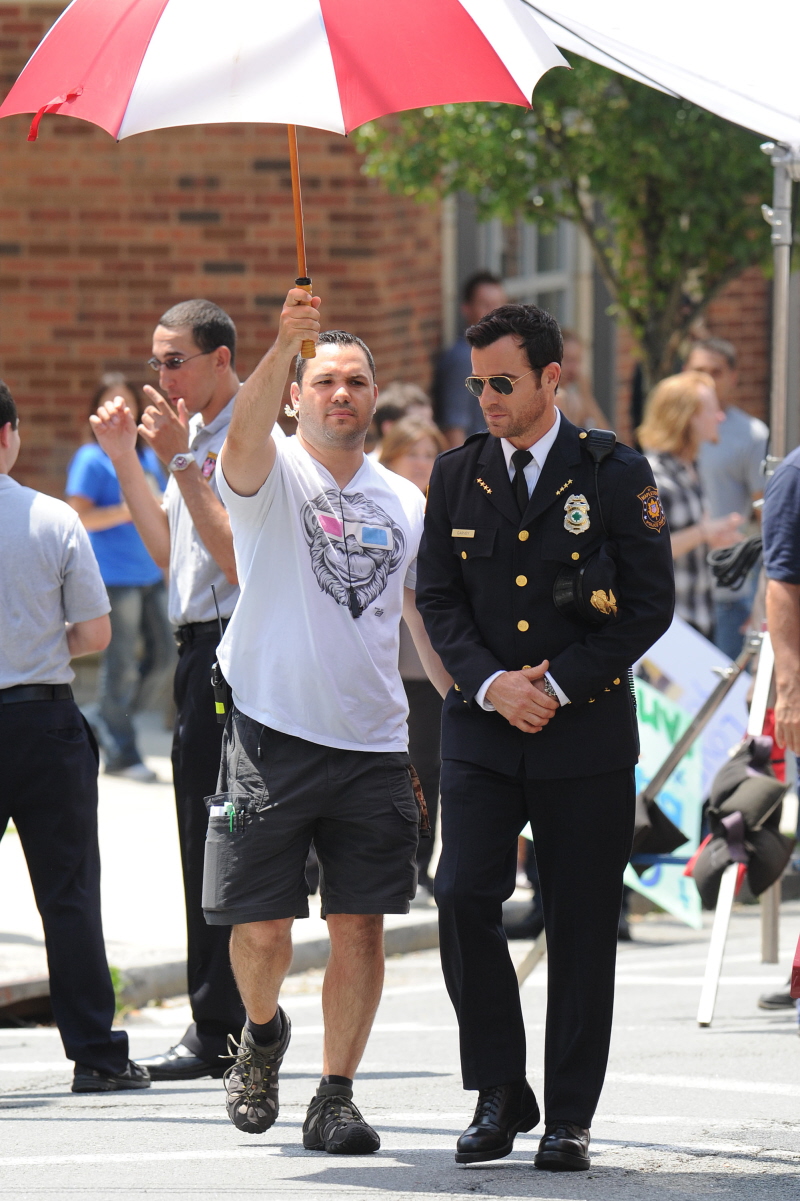 Aren't you lucky? You get two Justin Theroux posts in one day! I probably should have just added these new Justin Theroux photos to the earlier post – go here to read it – but I wanted to take the time to discuss these pics. Justin was photographed on the New York set of The Leftovers, the HBO pilot he's been working on for a few weeks. Justin plays a cop who gets "left behind" when the Rapture comes and the only people left in town are the "leftovers" – the people who didn't make it into heaven. HBO hasn't ordered a full series yet – they're waiting to see what happens with this pilot.
I have to say, I think Justin looks cute in his policeman's uniform. And I'm saying that as someone who is not really a fan of his acting or his looks, but I would give this cop a second look. I think the uniform's pants help – Justin's usual skinny jeans kill whatever attraction I might have for him. The show also features Liv Tyler… so that should get interesting.
Getting back to what I was discussing in the previous post, Justin seems to be the one making all of the concessions in his relationship with Jennifer. Their relationship really is "The Aniston Show". Justin was in NYC last week, but he flew to LA to be with Jennifer for Independence Day (and a weekend photo-op with X17), then he flew back to NYC for filming. You know he probably wishes he could have just stayed in New York. He's a New Yorker. He loves the city. He doesn't care for LA. Sources claim that ever since Justin has been on his own in New York, filming this pilot, "you can tell he's totally comfortable… he's going about his usual routine of riding around on his bike, hanging with his friends and staying at his old apartment." Hunh.
PS… I never got around to discussing those photos of Justin going commando in costume a few weeks ago – go here to see the photos. I'm sorry, but whatever is going on there is kind of freaking me out.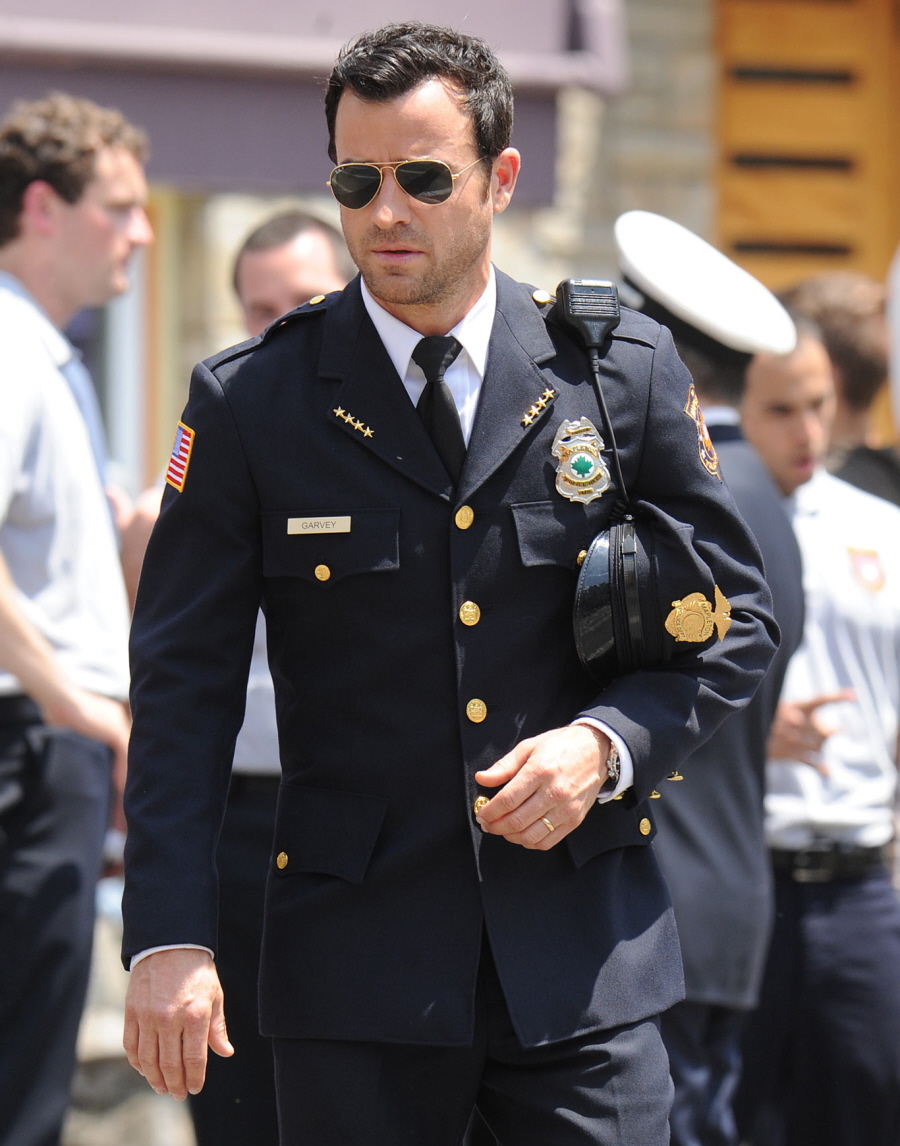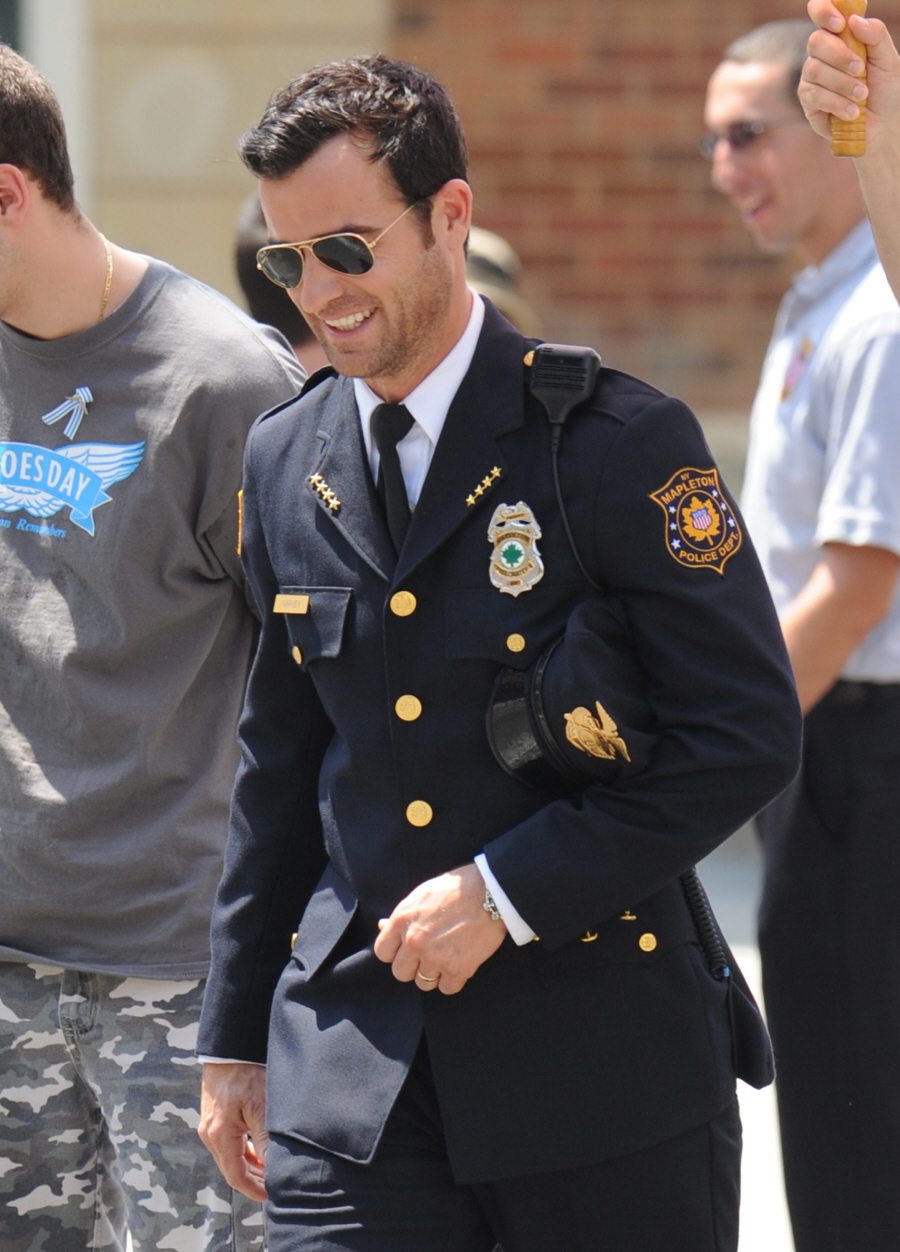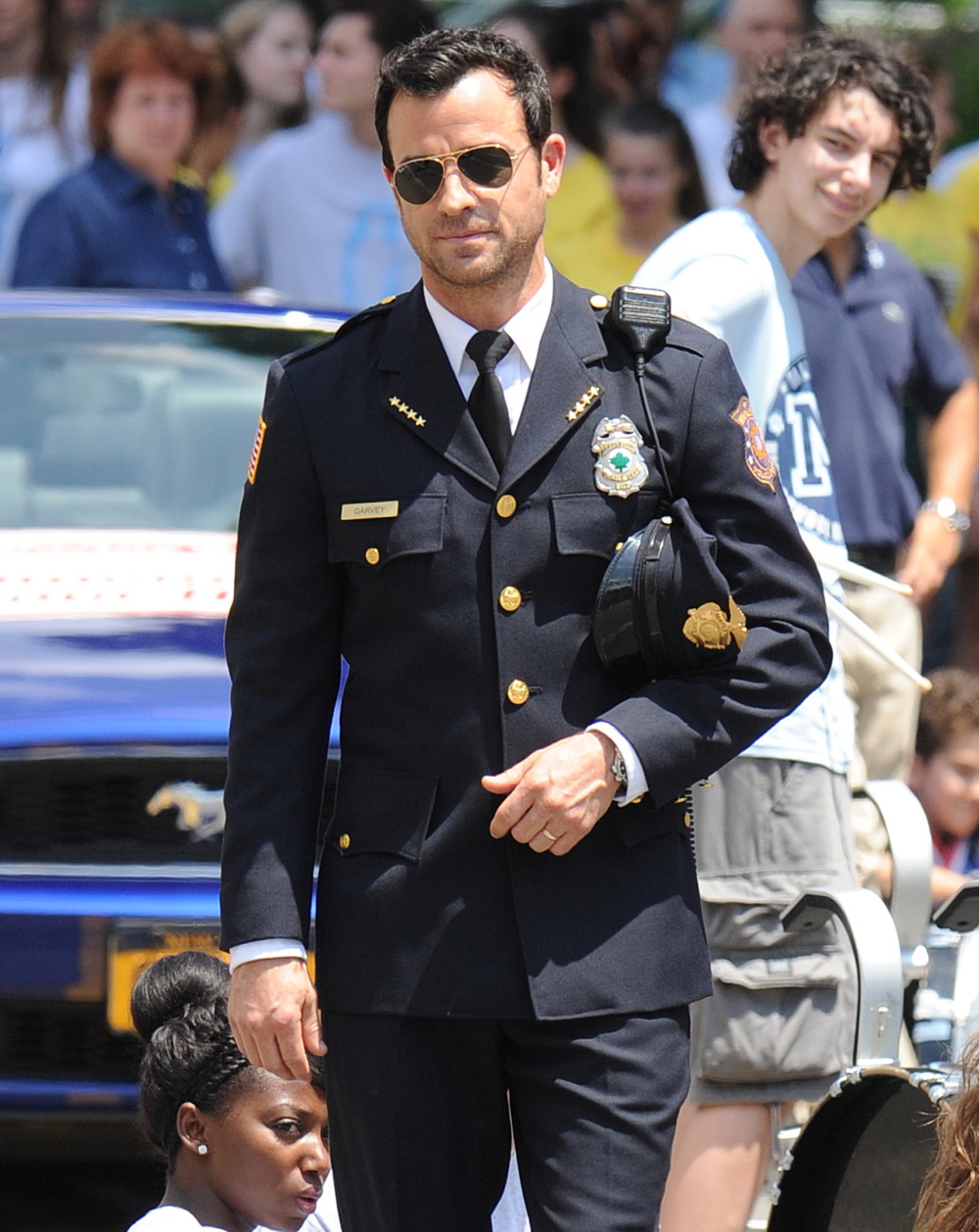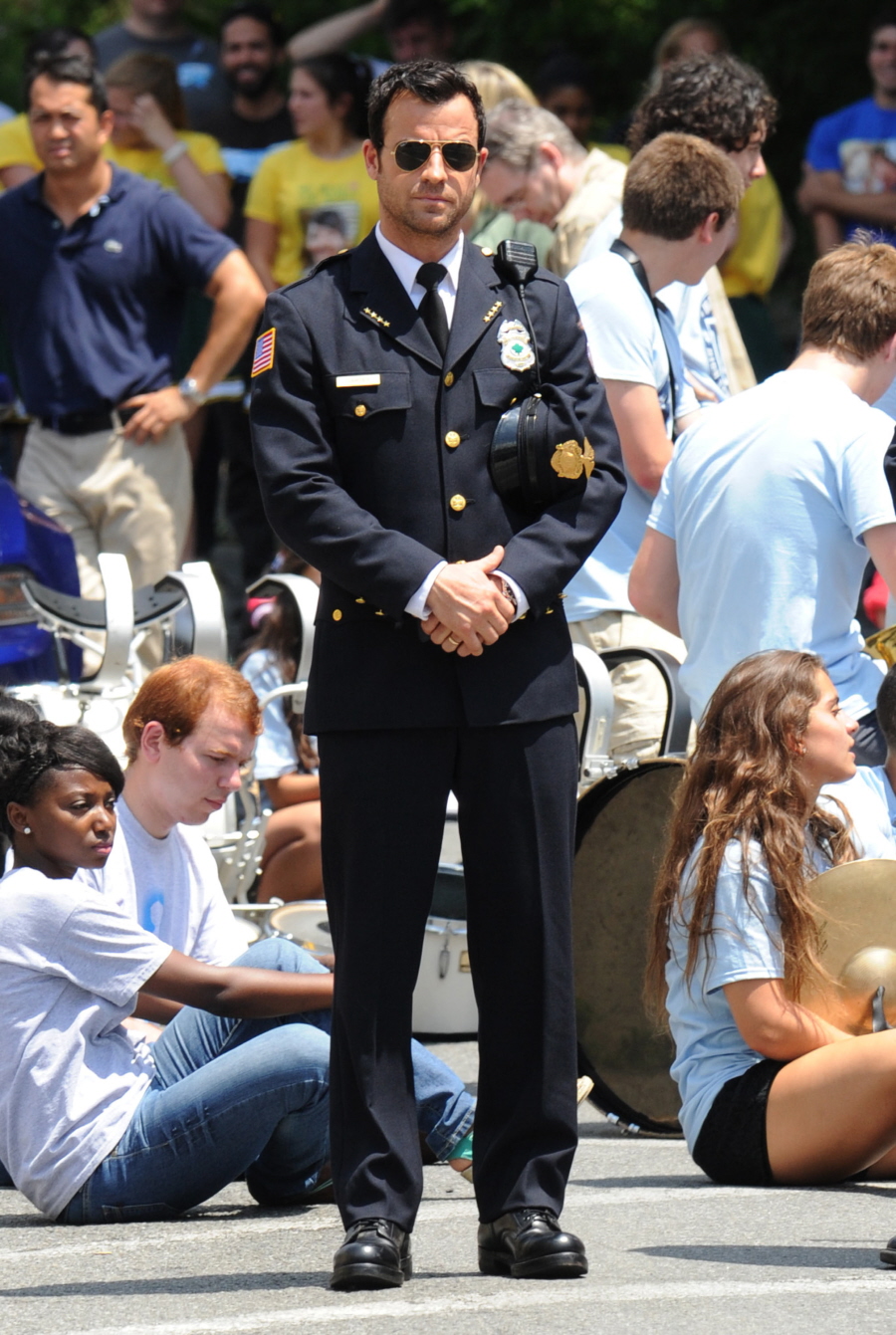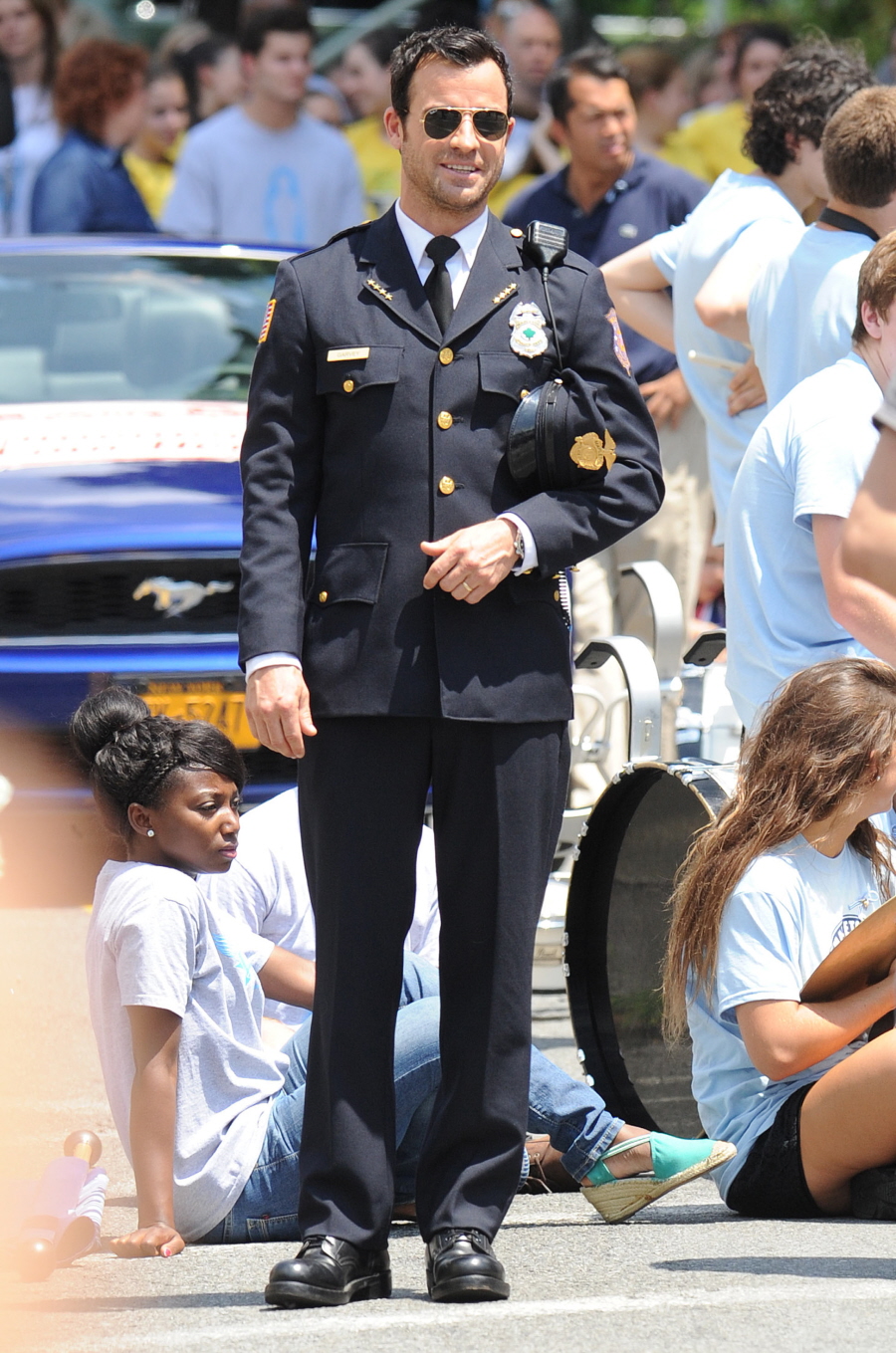 Photos courtesy of Fame/Flynet.