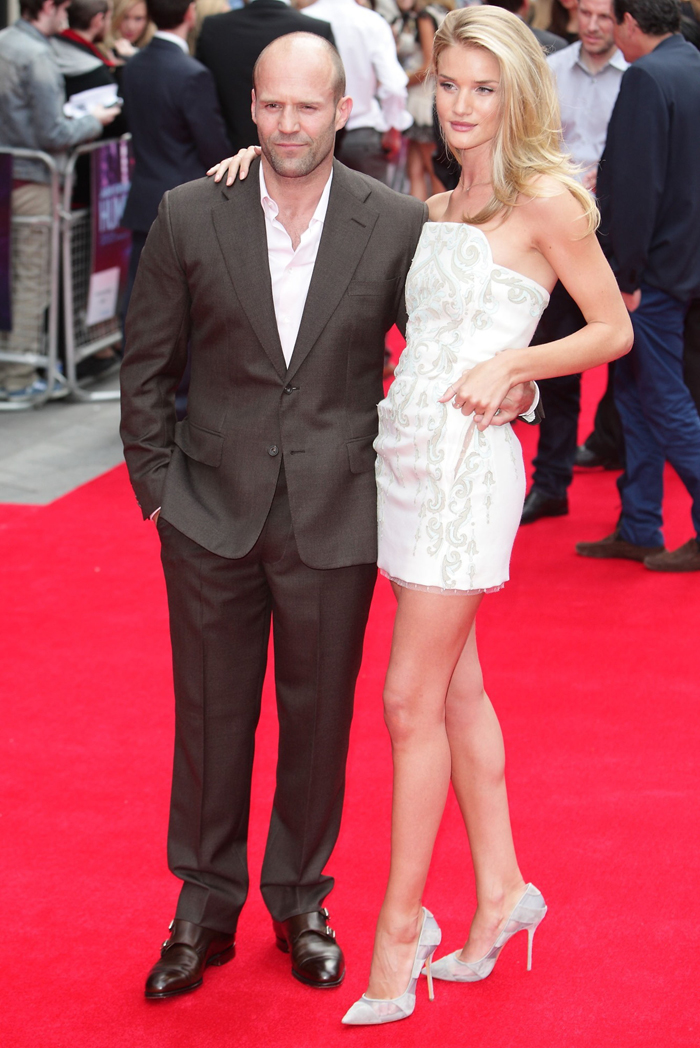 A few years ago, Rosie Huntington-Whiteley became a household name due to her rising status as a Victoria's Secret Angel and her role in Transformers 3. At that point the tabloids took notice of her status as the girlfriend of British action star Jason Statham. In December, the tabloids started pushing for Jason and Rosie to take the next step from their then-year-long relationship, and we covered some stories that said Rosie was threatening to dump Jason if he didn't put a ring on it. Who really knows if those tales were true, but now it seems like Jason is coming around to the idea of marriage on his own terms. Us Weekly has published an exclusive story that says Jason is planning to propose to Rosie in the very near future, so I guess they've spoiled the surprise. Here are the details: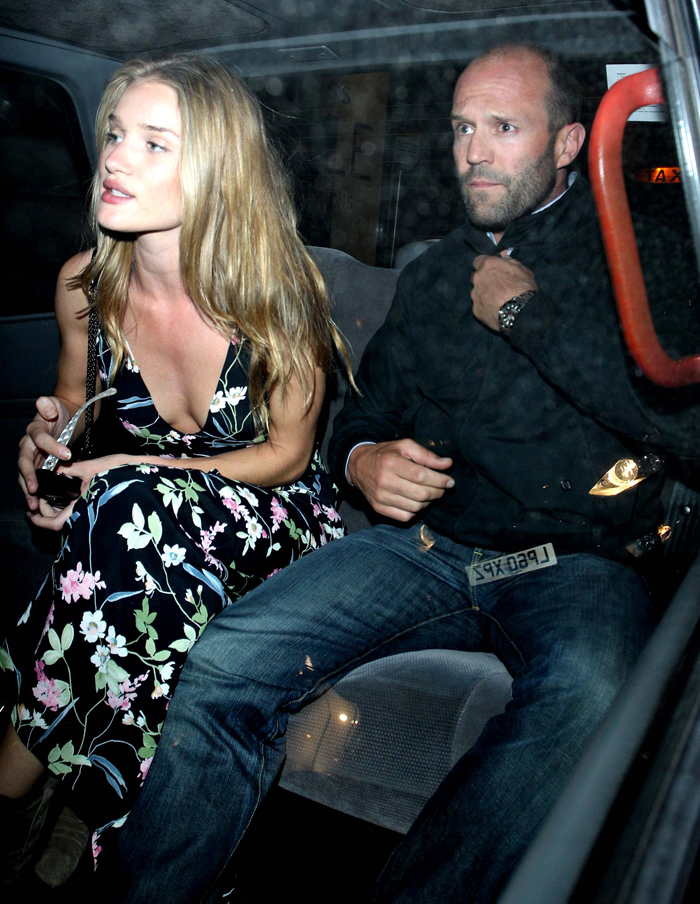 After more than three years of dating, Jason Statham is ready to take the next step with girlfriend Rosie Huntington-Whiteley. "I hear he'll propose soon," an insider reveals in the July 8 issue of Us Weekly. Adds a pal, "Their connection is very serious and physical."

The Redemption actor, 45, and the supermodel, 26, even have a saucy tradition to spice up red carpet duties. "Jason and I make each other laugh whispering in each other's ears," Huntington-Whiteley recently told Net-a-Porter's The Edit. "You know, naughty stuff."

Though Statham is 19 years her senior, Huntington-Whiteley isn't bothered about their age difference. "I'm not interested in hanging out with boys," she explained. "I have all the man I need."

In addition to planning a proposal, Statham is gearing up for the release of his latest thriller, Homefront, costarring Kate Bosworth, James Franco, Winona Ryder. Huntington-Whiteley, meanwhile, next appears in the movie Mad Max: Fury Road, costarring Charlize Theron, Tom Hardy, Zoe Kravitz, Nicholas Hoult and Riley Keough.
[From Us Weekly]
I'll admit to finding Rosie to be slightly grating when she was promoting Transformers and fronting like she was going to take the acting world by storm with all of her "offers on the table". But she seems to have toned it down quite a bit lately, so I'll give her a pass because I think working for Michael Bay must breed some sort of verbal diarrhea in the young actresses that he "mentors."
At any rate, Rosie and Jason really do seem very in tune with each other, and I hope he does propose. I also hope that he manages to make the proposal a bit of a surprise even if Rosie has probably already caught wind of the Us story. Oops.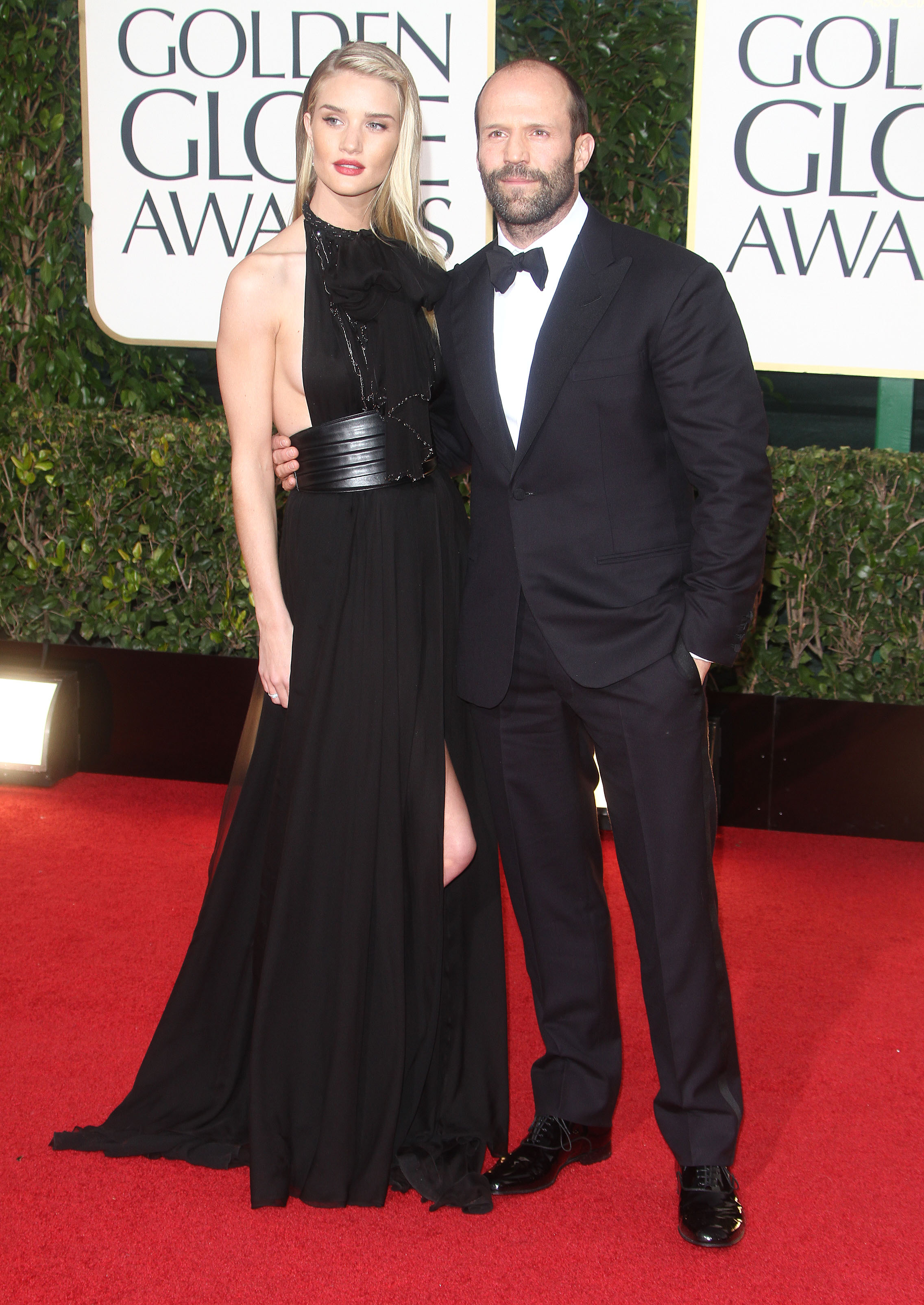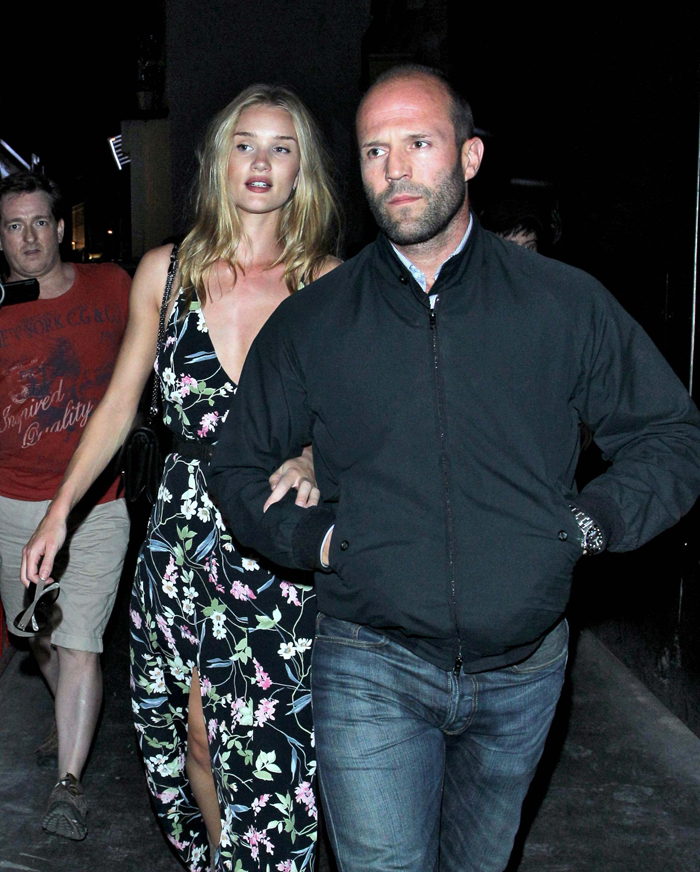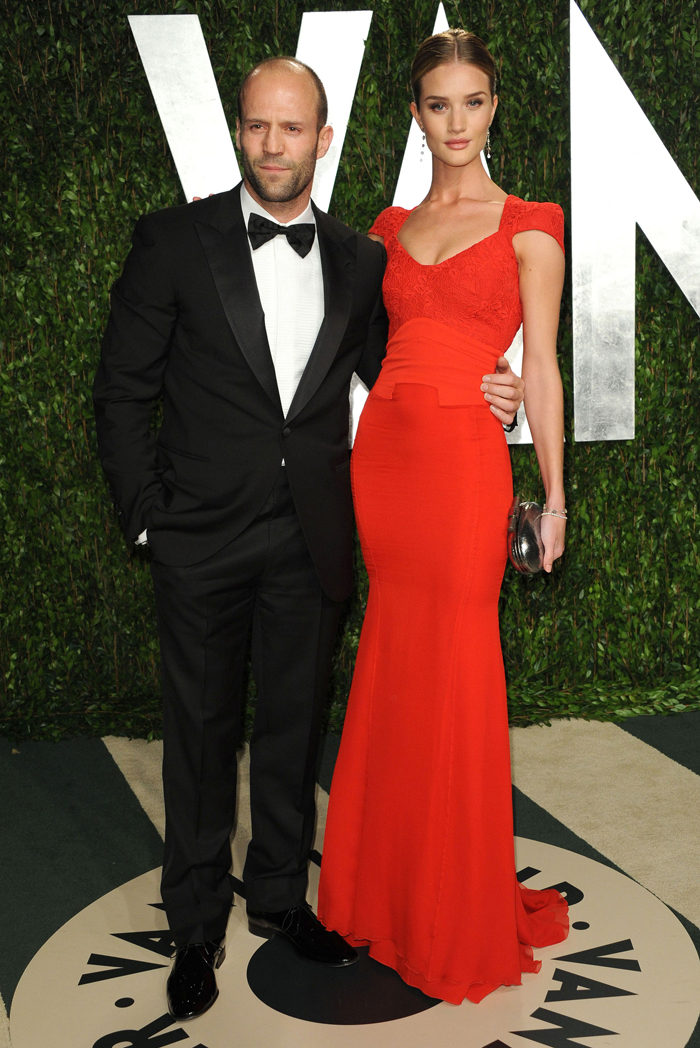 Photos courtesy of Fame/Flynet