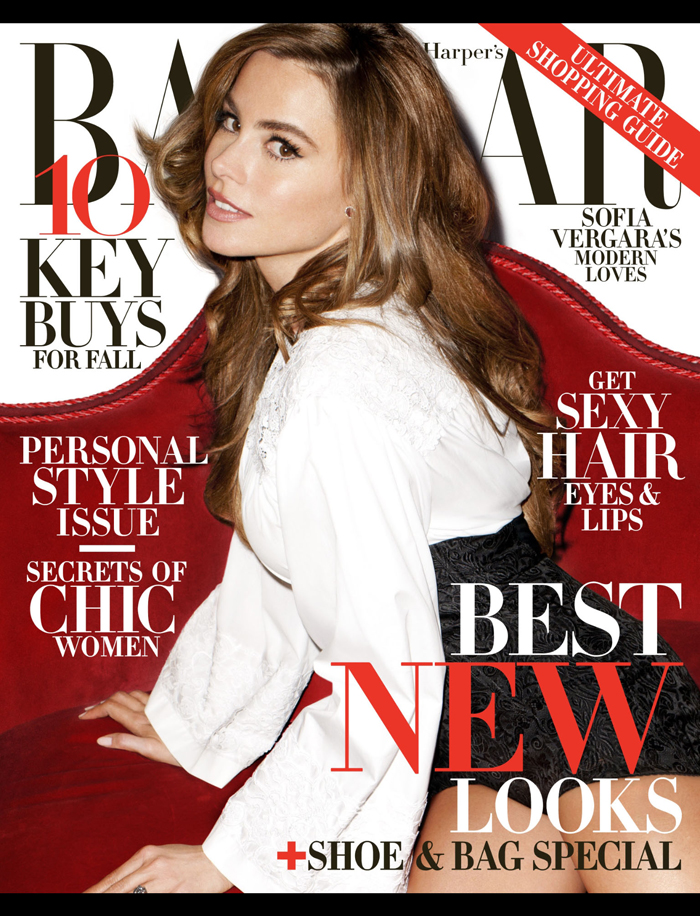 Sofia Vergara covers the August issue of Harper's Bazaar, and I'm floored that the magazine would entrust this pre-fall fashion issue to the likes of Terry Richardson. On the cover, Sofia is wearing Dolce & Gabbana, and she looks pretty fantastic, but the entire shoot is dominiated by the trademark look of Richardson; that is, stark white and pr0ny. I sort of dig this tiered, black Ralph Lauren dress, but the sheer knowledge that Uncle Terry was pointing the camera sort of kills the whole effect for me.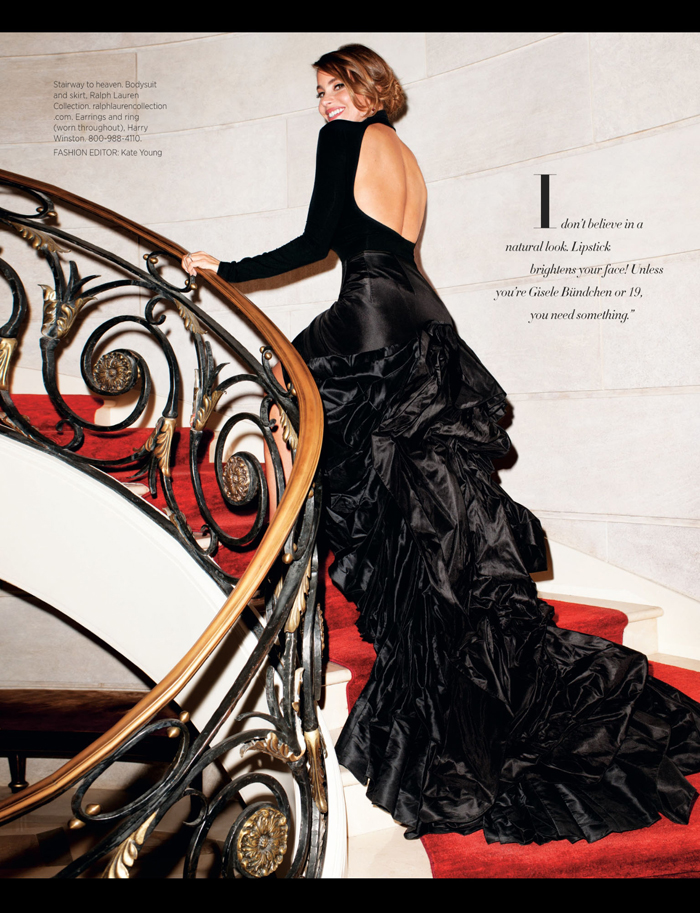 The interview doesn't seem terribly interesting, but I must admit that the magazine editors did Sofia a disservice by arranging the text to faciliate the white background of Terry's usual style. It's difficult to take anyone's words seriously in such a context, but here are some excerpts anyway:
She's high fashion to a point: "I tell [my son] Manolo, 'If I don't have enough money for your college this month, you have to sell the Birkins. What would you prefer? Me popping champagne bottles and doing drugs and wasting money or buying bags? These are valuable. These, Manolo can sell!'"

She love being a sex bomb: "I'm Latin; I do it no matter what. It's automatic. I shower, do hair and makeup. For me, it's like shaving. I don't believe in a natural look. Lipstick brightens your face! Unless you're Gisele Bundchen or 19, you need something."
[From Harper's Bazaar]
Sofia says absolutely nothing wrong or offensive here, and it's a shame that her presence is marred by Terry's style, which (as you'll see below) only grows worse as the shoot progresses. At least Sofia isn't talking about her boobs this time.
In addition to the cover and editorial, Bazaar has also provided a video of Sofia eating "the world's most expensive ice-cream sundae" while talking about how much she loves food. Enjoy!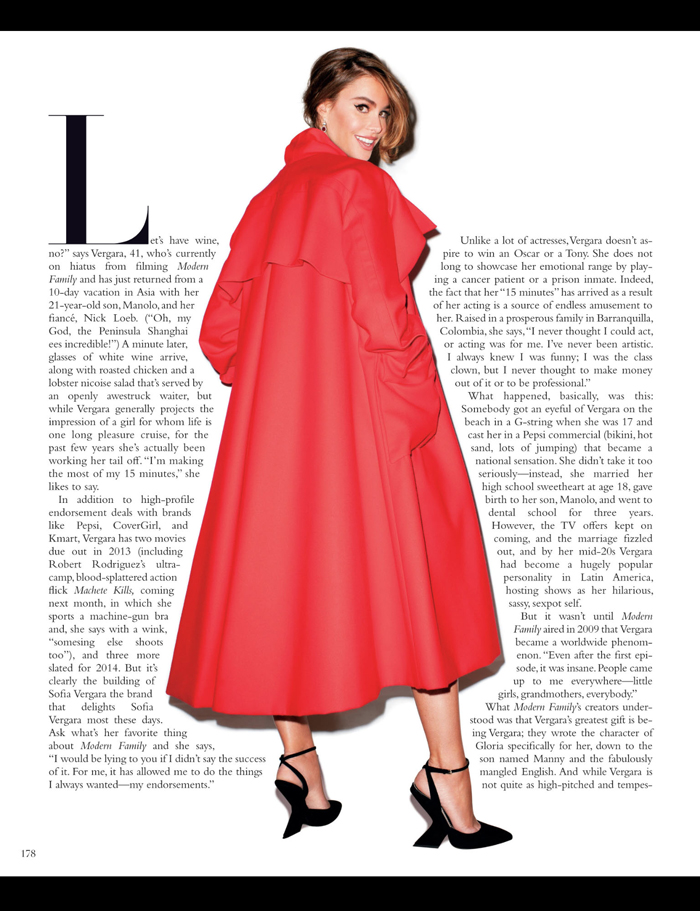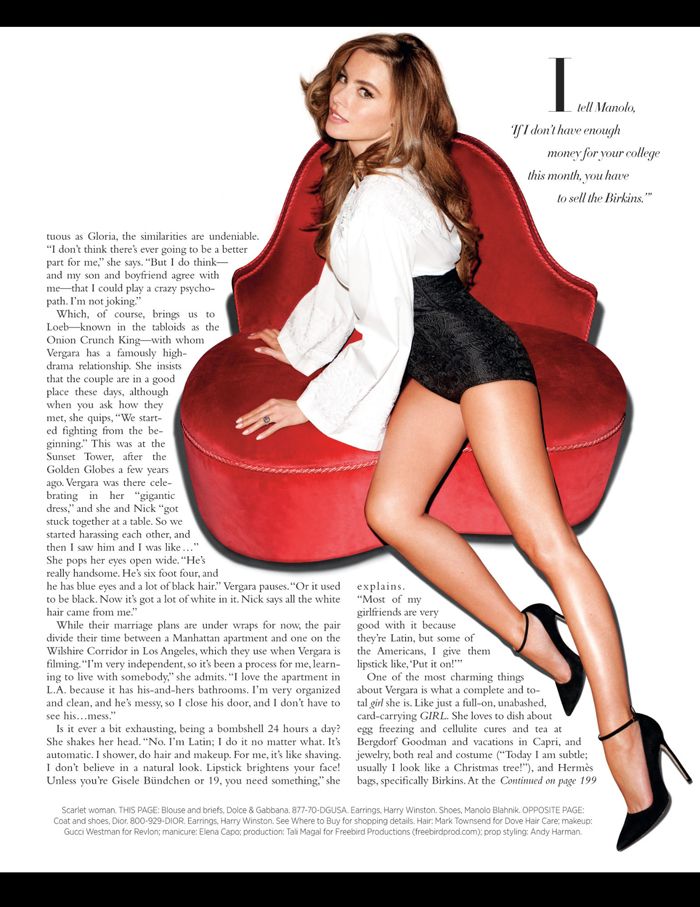 Photos courtesy of Harper's Bazaar