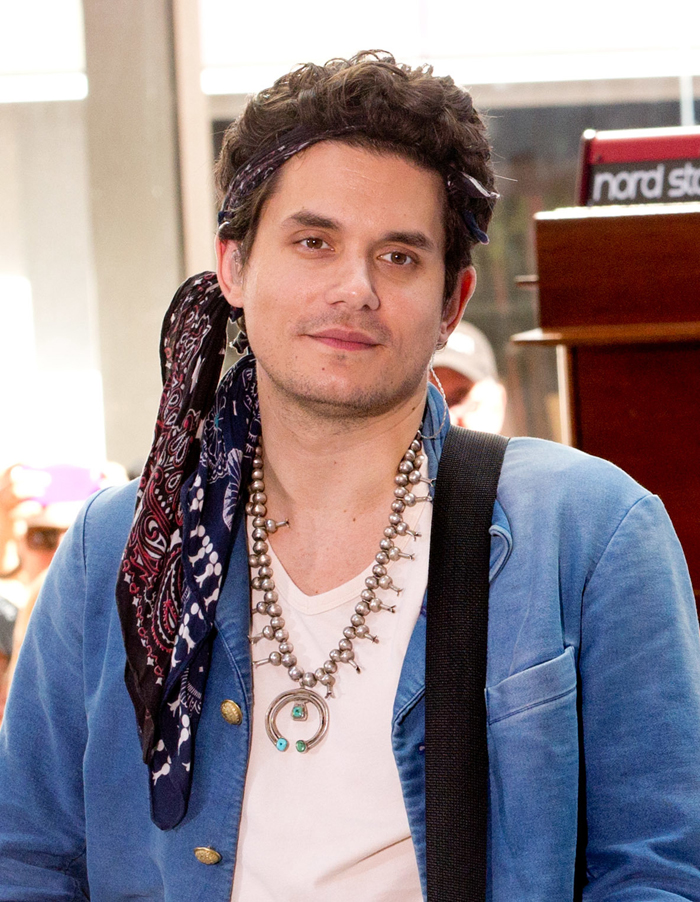 When he's not hitting back at Taylor Swift in a song war, John Mayer and his questionable accessories are waging a PR war against his own "David Duke c-ck" of days past. John's trying very hard to get his career back together after being on mandatory rest for a pesky throat granuloma, and he wants everyone to know what a nice guy he is these days. Because nice guys sell concert tickets, you know?
John is anything but dumb, and he's realized how to gain the maximum amount of good publicity with the smallest amount of effort. So when he (and Katy Perry) encountered a teenage fan named Julie Fermin in a record store, he decided to buy the girl her dream guitar. Of course, she tweeted about the incident, and now everyone thinks John is a great guy. That's a pretty smart investment to throw a little bit of cash at an invaluable return of amazing publicity. If you think about it, this girl has done a lot more for John than he did for her. Here are the details from Us Weekly: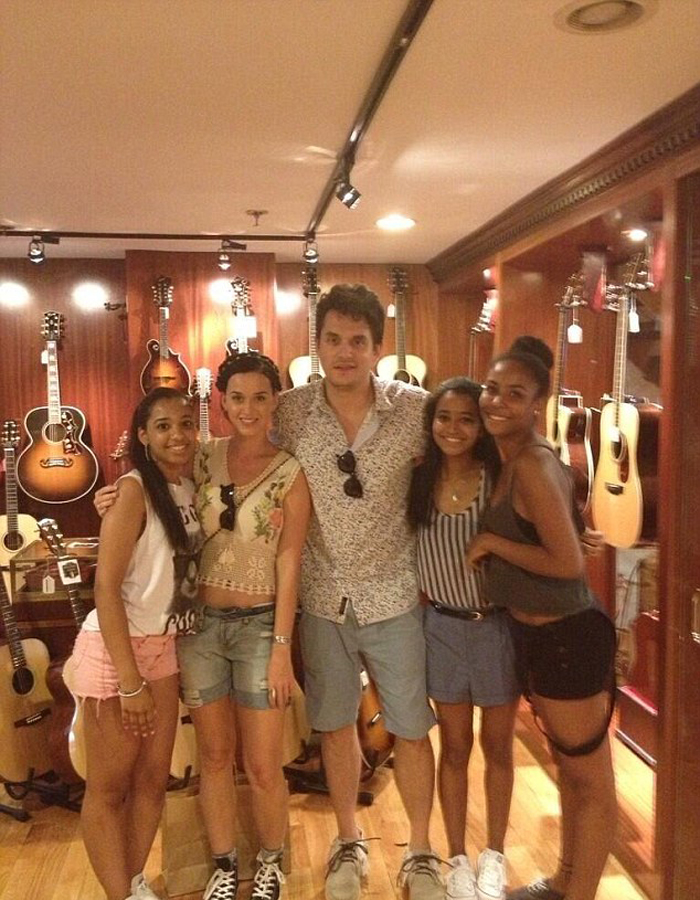 John Mayer made one lucky fan's day — or maybe life — when he popped into a music shop in New York City's SoHo neighborhood with girlfriend Katy Perry on Friday, July 5. The fan, 16-year-old Julie Fermin, was admiring an expensive guitar when the star stopped by, and when she told him she couldn't afford to buy it, he purchased it himself as a gift for her.

"We started freaking out and getting super excited," Fermin revealed to Us Weekly of how she and her friends first reacted to seeing Mayer, 35, and Perry, 28. The famous couple obliged the teens with a picture, which Fermin shared on Twitter, and then hung out for a bit talking to them about music.

At one point, the "Born and Raised" singer asked Fermin — who has been playing guitar since she was 11 — which instrument she liked in the store. "I showed him, and he went over and checked the guitar's price," she told Us. "I said, 'Yup, but I can't afford it,' and he said, 'Oh, stop it!'"

Fermin thought that was the end of the discussion, so she and her friends said goodbye and let the stars go about their day. After Mayer and Perry left, however, a store employee approached them with a surprise. "Well, you should get more excited, because John Mayer just bought you that guitar!" he told her.

"I was so shocked," Fermin gushed to Us. "I started crying and screaming. I cannot describe all the emotions I felt at that moment. I just knew I was the luckiest and happiest person alive."

"I never in my life thought I'd meet and get to talk to Katy Perry and John Mayer," she tweeted later. "I literally thought it was impossible. FOREVER MIND BLOWN."
[From Us Weekly]
It also seems that Katy herself is also part of John's grand plan to be a likeable guy. Almost immediately after she gushed to Vogue about being "madly in love with him," John got onstage on the opening night of his Born and Raised world tour and thanked Katy from the bottom of his heart for being "so patient" and taking the time "to continue to get to know and love me." I'm interested to see how long John can keep this "nice guy" act together — you know that sooner or later he'll slip up and let his douche flag fly. And it will be spectacular.
Here's John performing in Philly on Independence Day. Dude needs to wear a belt or find some better fitting pants.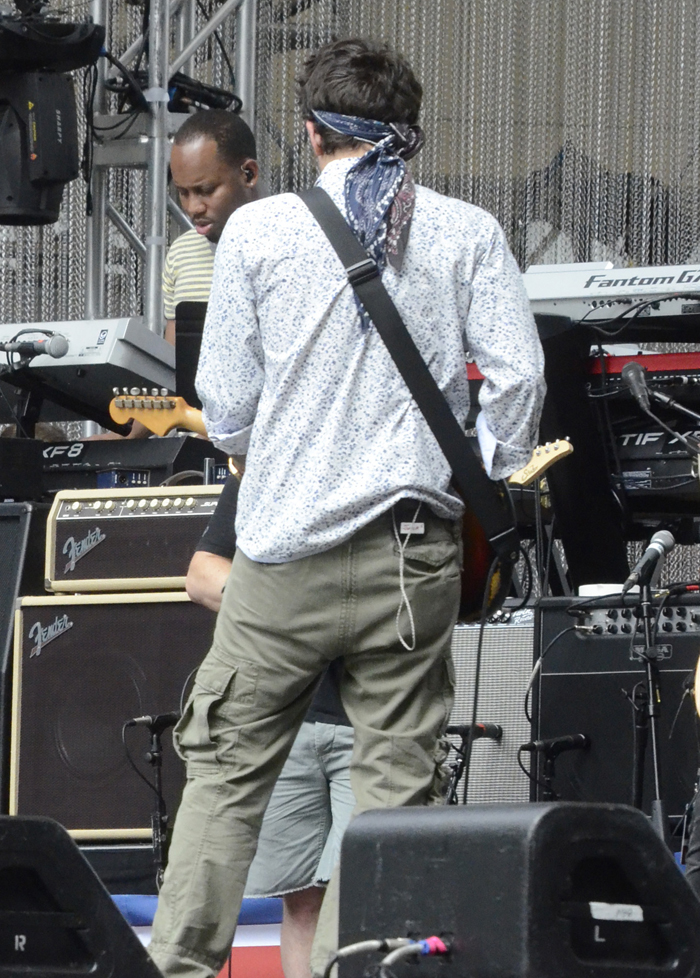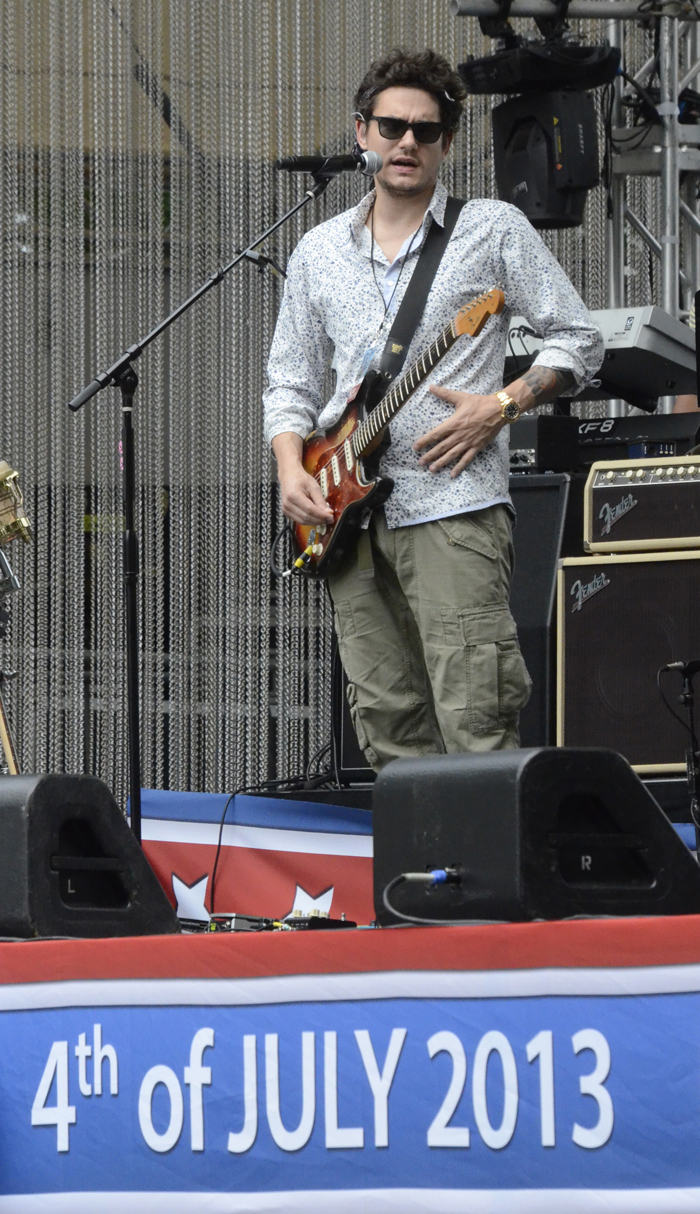 Photos courtesy of Twitter and WENN