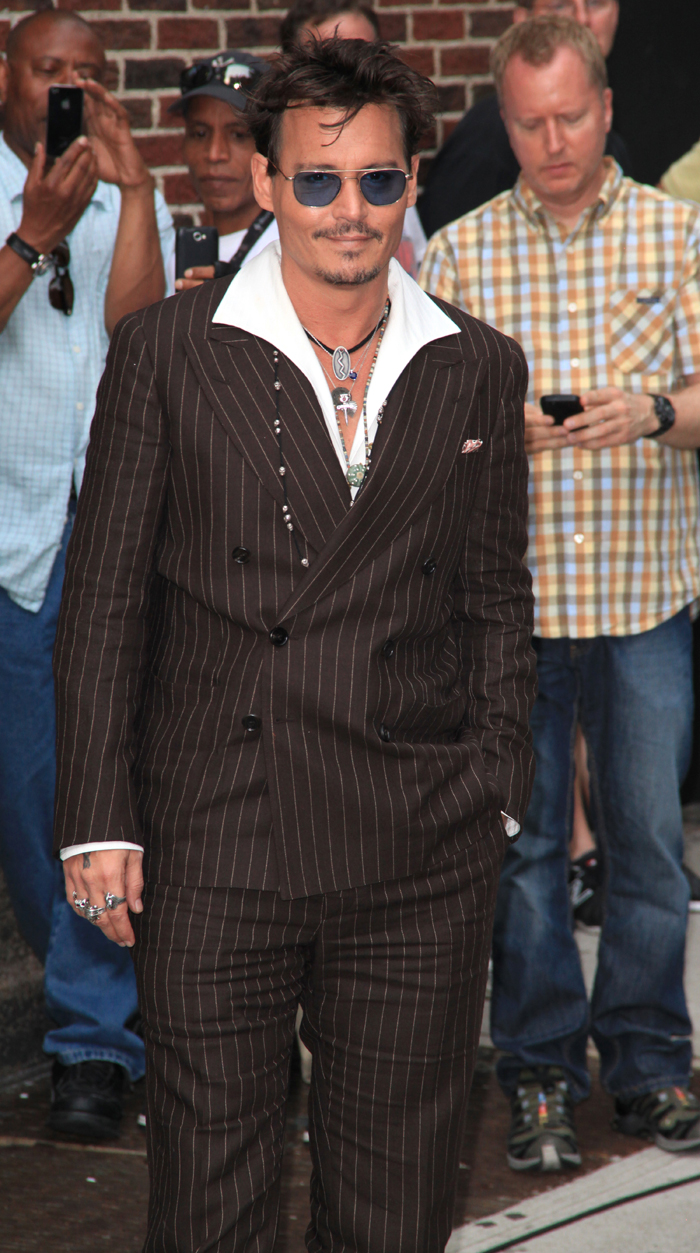 By now, we're all quite aware that The Lone Ranger did not take last holiday weekend's box office by storm, but I've sort of been ignoring this news because it seems unnecessary to drag Disney's latest over-budgeted monstrosity through the mud. And it's not necessarily Johnny Depp's fault that this film was a failure … even though I suspect that audiences are getting really tired of seeing him in makeup. I think Johnny could actually use a vacation from Hollywood. Just a year, you know? He should take some time off and come back strong. Make some indies and stop obsessing over the "stupid money" because he already has plenty, and Hollywood will always want him if he stays fresh. Right now though, he's just coming off the financial failures of Dark Shadows, The Rum Diary, and this Lone Ranger debacle, and that will take some recovery time.
I actually do feel badly for Johnny at the moment because he seemed very focused upon using his version of Tonto as a "small contribution to righting the wrongs" in regard to the Comanche tribe and the Indian as a whole. He took care to visit the Comanche headquarters in Lawton not once but twice while promoting this latest film. Now here's a bit of a sobering interview with (of all places) the Mail, which buried the lede of course. This portion of the interview discusses Johnny's desire to make (for lack of a better word) reparations towards the Sioux tribe for what happened at Wounded Knee. Johnny doesn't understand why the government won't give this land back, but he says he's fully prepared to put down the cash for the land himself and give it back to the Sioux: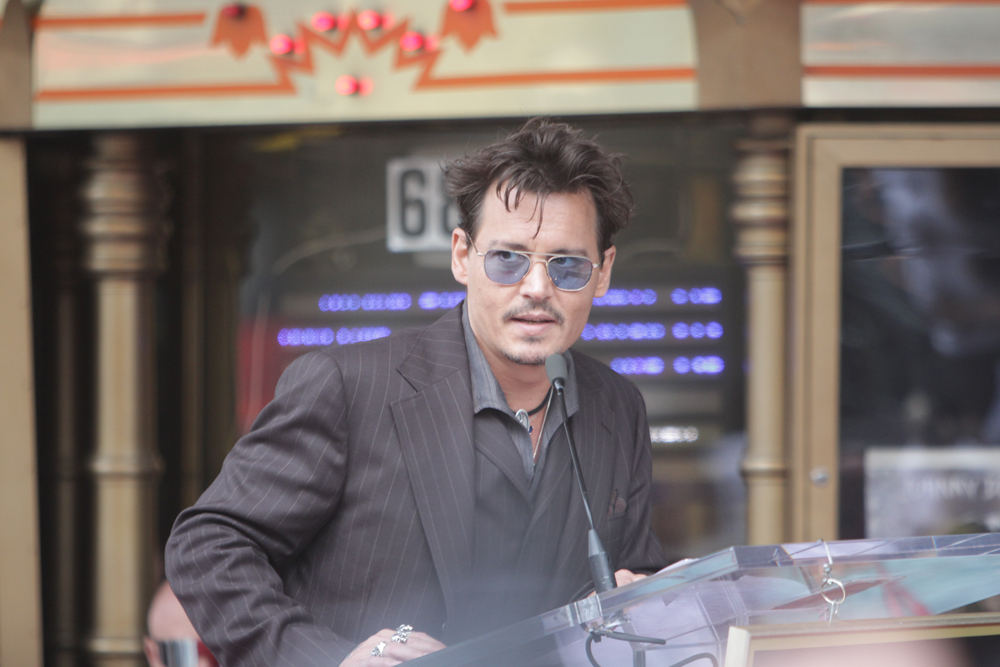 "What they teach you, certainly in American schools, is mostly a lie. Look at Andrew Jackson, who is celebrated as one of the great soldiers and presidents.

"His face is on the $20 bill, and that p-ssed me off because he was a cold-blooded, killing machine who murdered countless Indians. Abraham Lincoln's face is on the penny, the smallest denomination of money you can have in the States.

"So the Great Emancipator was put on the least amount of money and Andrew Jackson's face is on the $20 bill. What does that say?

"History is in the hands of those who get to write the books, as they say. And until you grow up and read about the true facts that's the stuff they teach you in school."

Such is Depp's commitment to the Native American cause, he is planning to spend millions of his own money to return land, Wounded Knee, in South Dakota, to their ownership.

The site, the scene of an 1890 massacre, is up for sale for $3.9 million. Local Native Americans say they cannot afford to buy it. Depp is outraged.

"It's very sacred ground and many atrocities were committed against the Sioux there. And in the 1970s there was a stand-off between the Feds (Federal government) and the people who should own that land. This historical land is so important to the Sioux culture and all I want to do is buy it and give it back. Why doesn't the government do that?"

Is he really prepared to pay for the land?

"I am doing my best to make that happen. It's land they were pushed on to and then they were massacred there. It really saddens me."
[From Daily Mail]
Sigh. And just like that, I'm loving Johnny again. I hope he's really going to do follow through on his word and perform this good deed for the Sioux. There's nothing quite like a "feel good Friday" story.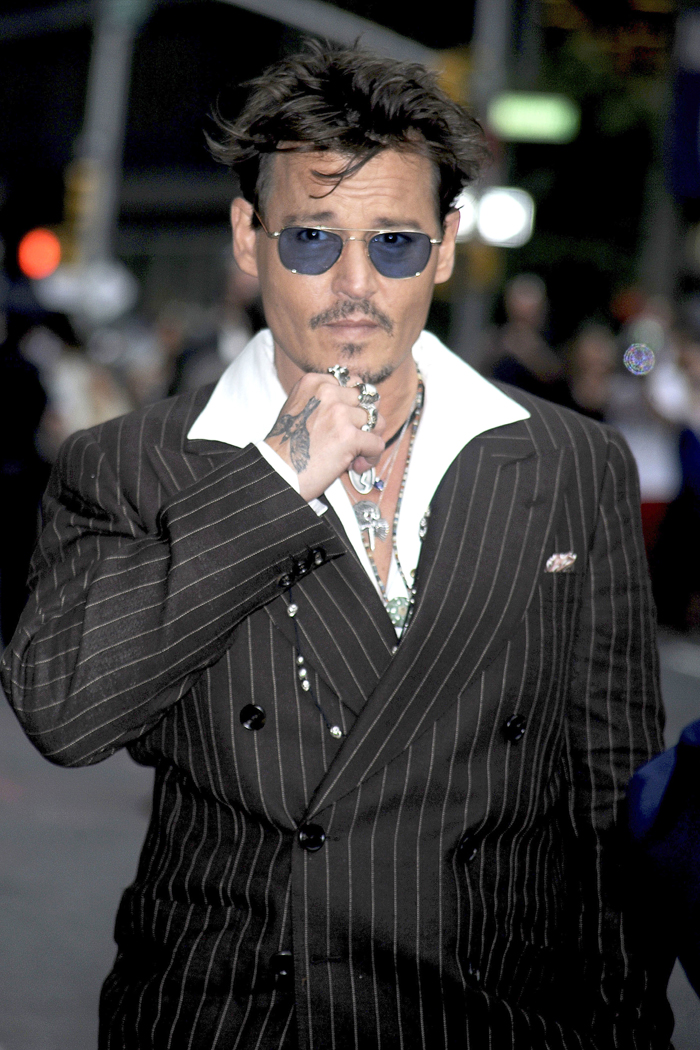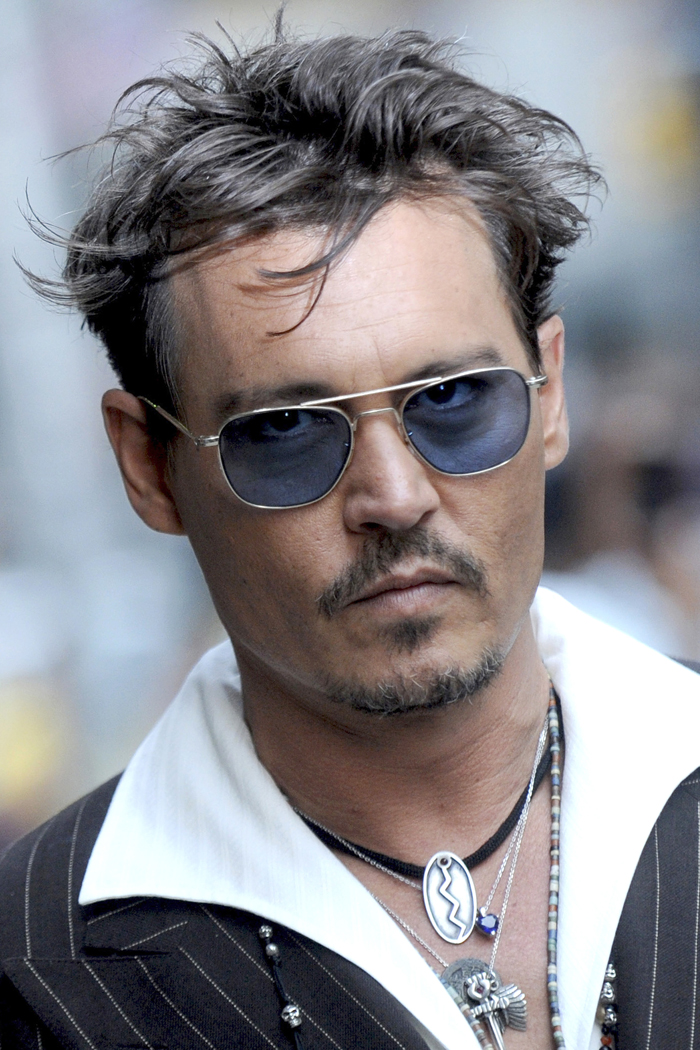 Photos courtesy of WENN