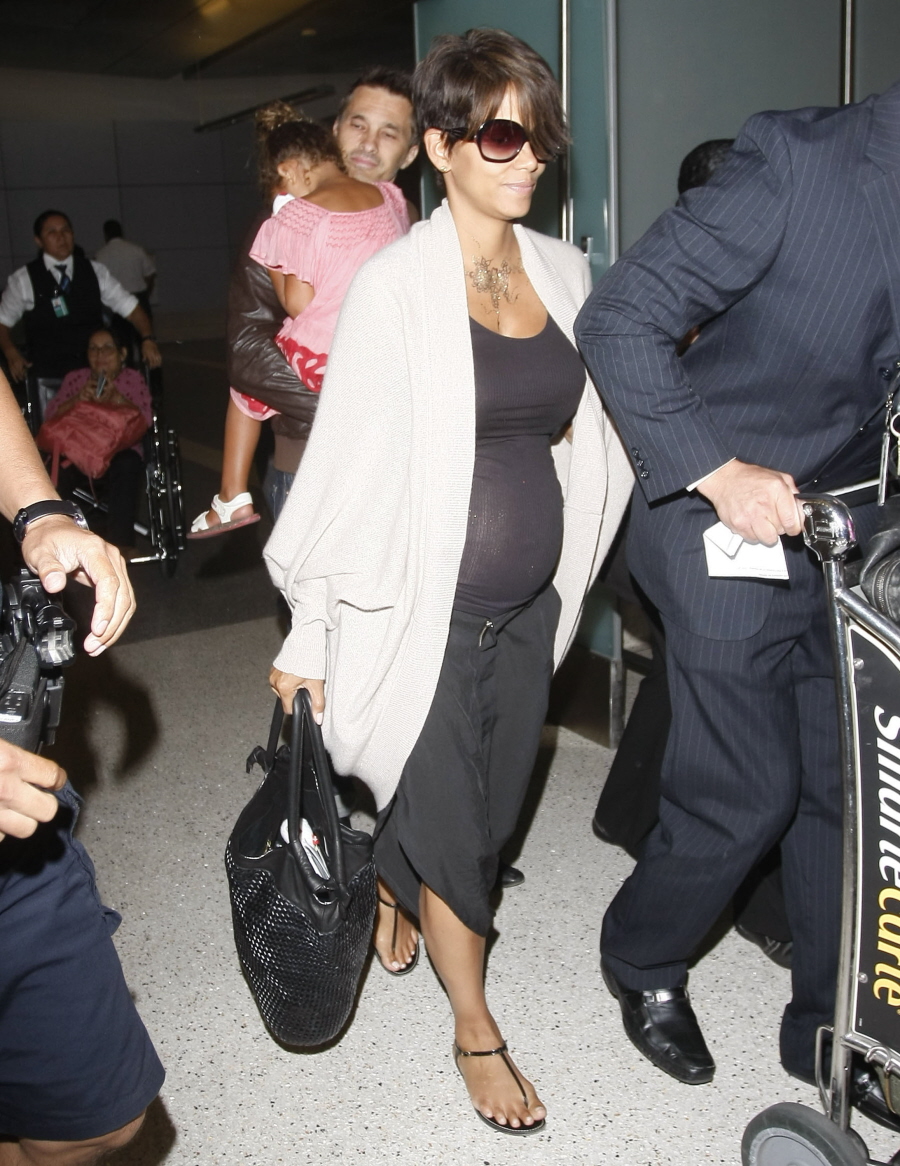 Well, we can all have a collective sigh of relief. Halle Berry and Olivier Martinez did not keep Nahla in France for very long, because these are photos of Halle and Olivier arriving back in LA with Nahla. Which is good news. Gabriel Aubry must have given Halle permission to take Nahla out of the country for the wedding and that's it. Also good news? The paparazzi didn't swarm Halle, Olivier and Nahla as much as they usually do, so there wasn't some huge catastrophe when they arrived at LAX.
Meanwhile, Halle is still carrying beautifully, and she is "glowing". I think that's a cheap way to describe a pregnant lady, but there it is. Halle looks beautiful and glowing from her pregnancy and her new marriage. Godspeed, Olivier. And don't come crying to us when the whole thing falls apart.
Meanwhile, Halle was showing off her new wedding band at the airport – I'm including a close-up of the band and her engagement ring, which Olivier designed with a friend, apparently. I actually love emeralds so, so much, but I have a real hate-on for this ring. It looks like a man's pinkie ring rather than an engagement ring – so much yellow gold, such a masculine setting. And that wedding band looks like it was molded out of Play-Doh.
Also: check out Halle's henna tattoo on her clavicle. That's really pretty!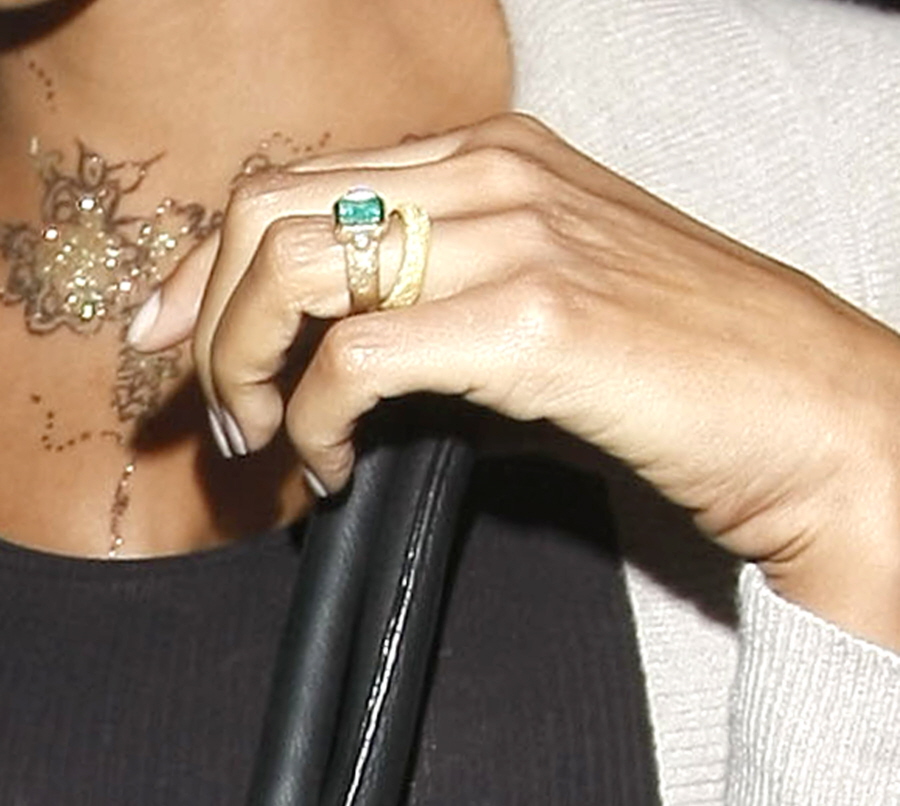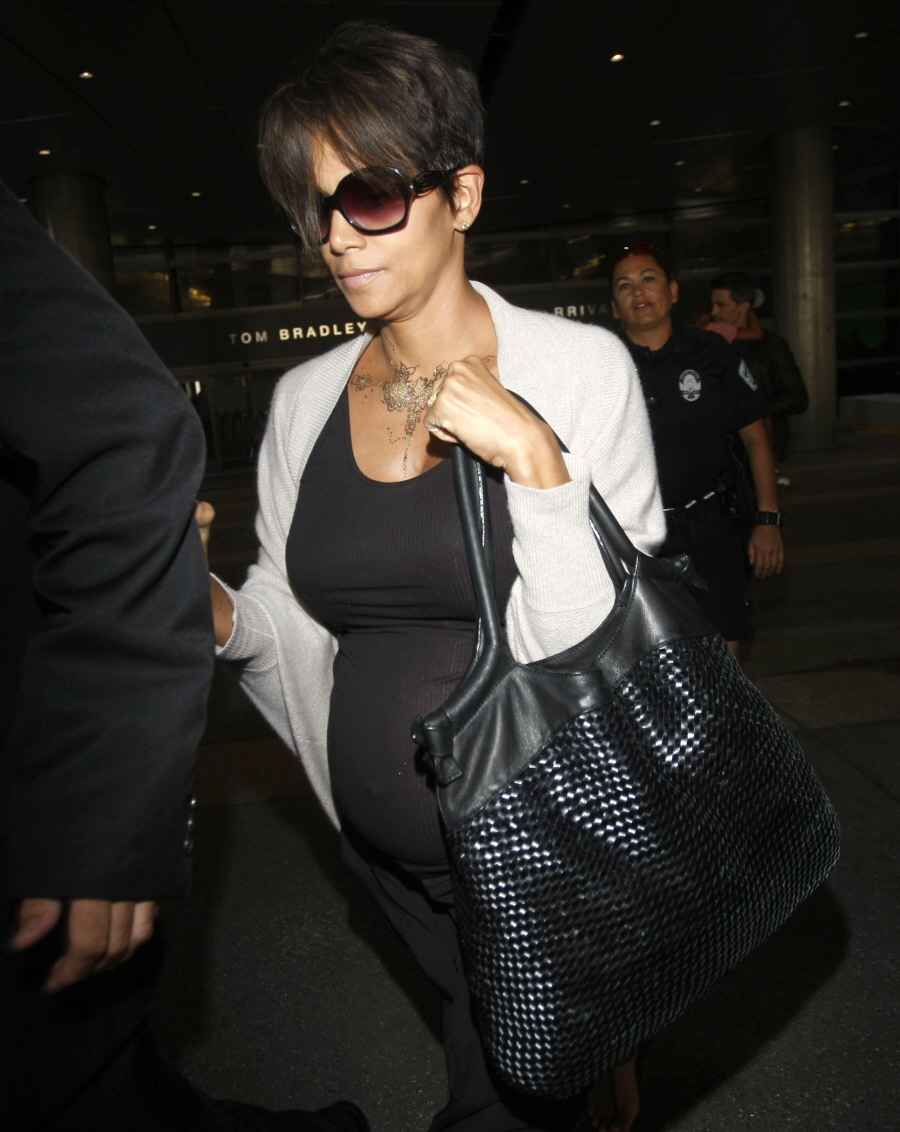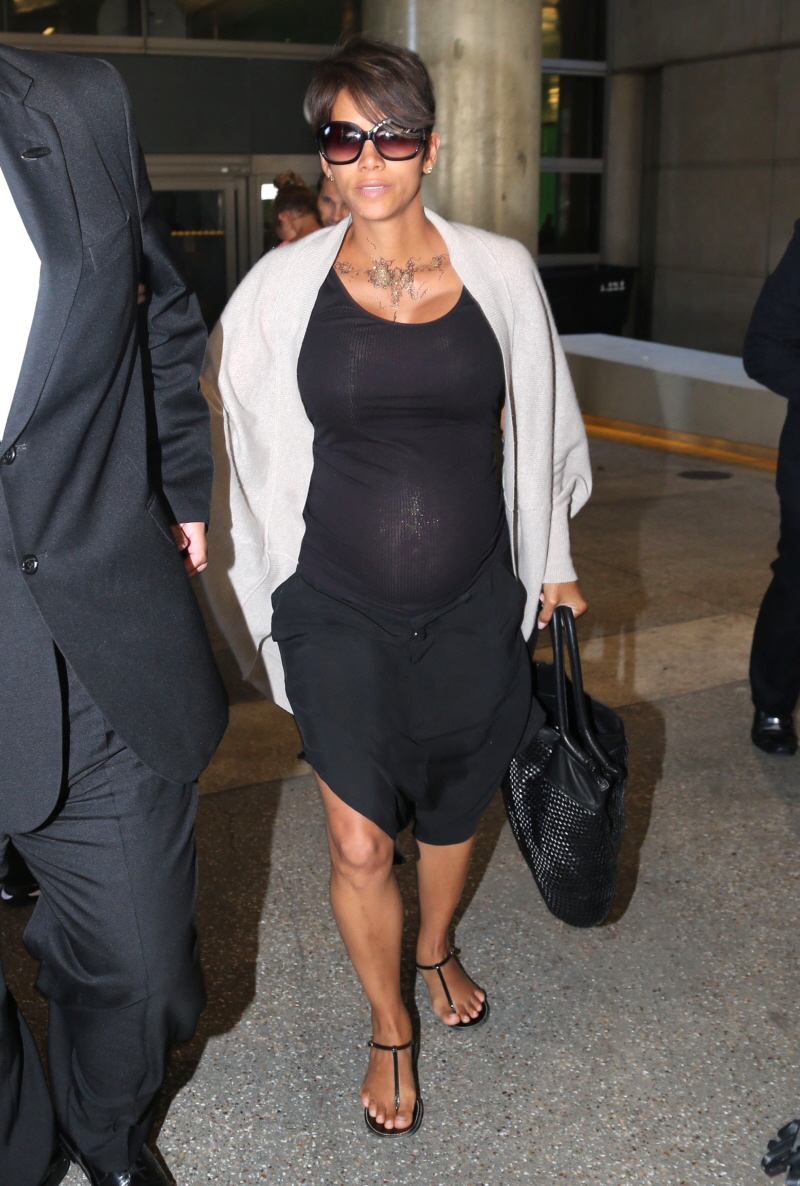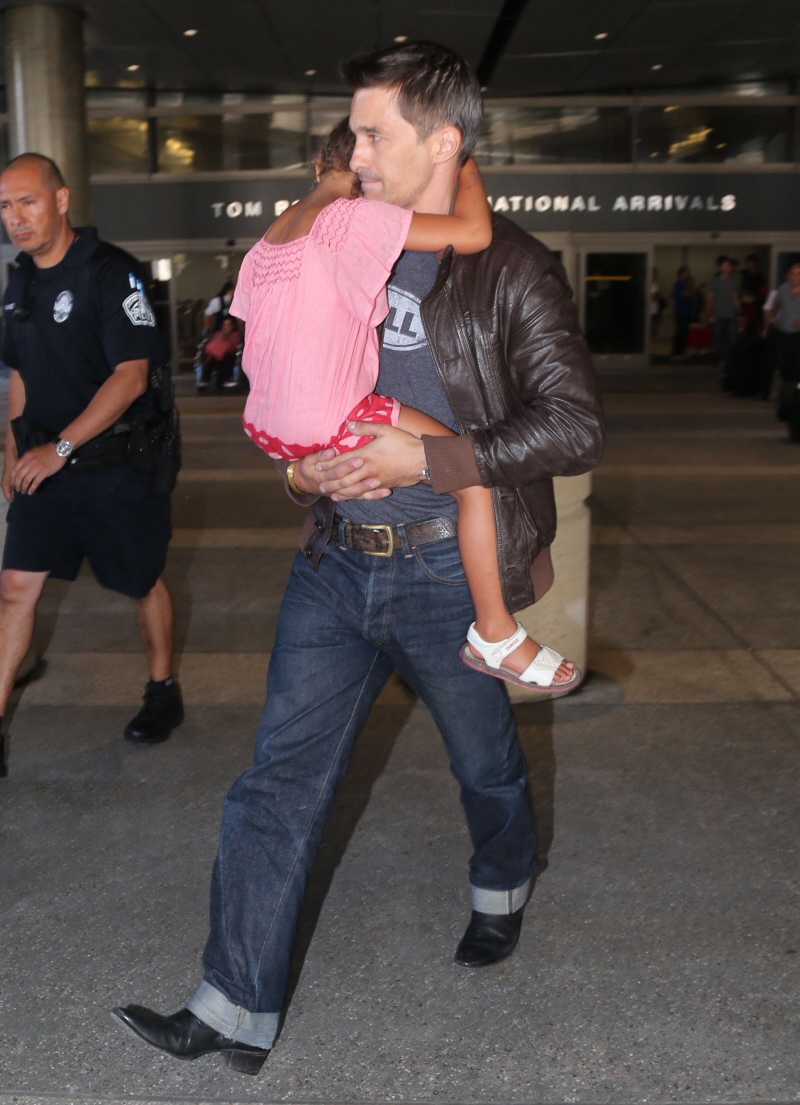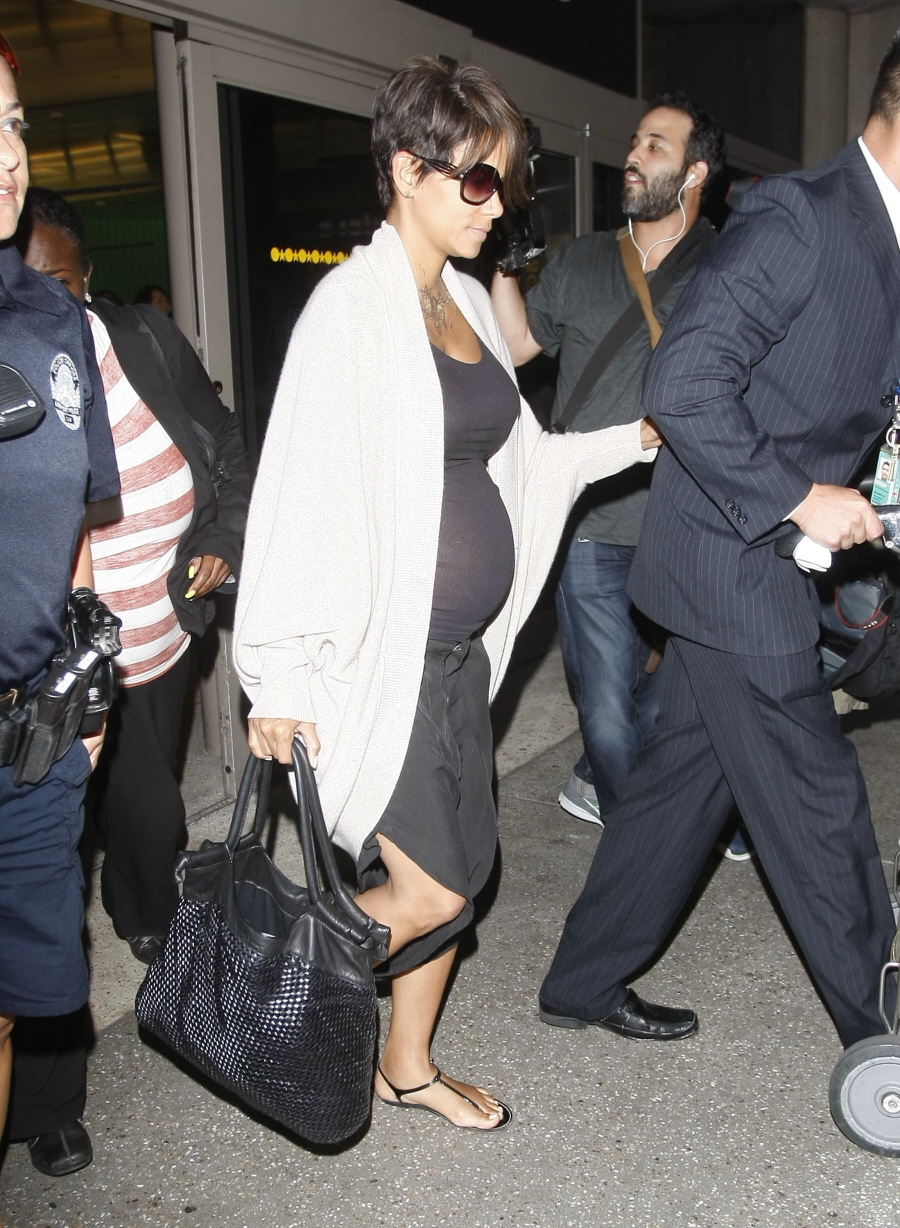 Photos courtesy of Fame/Flynet.