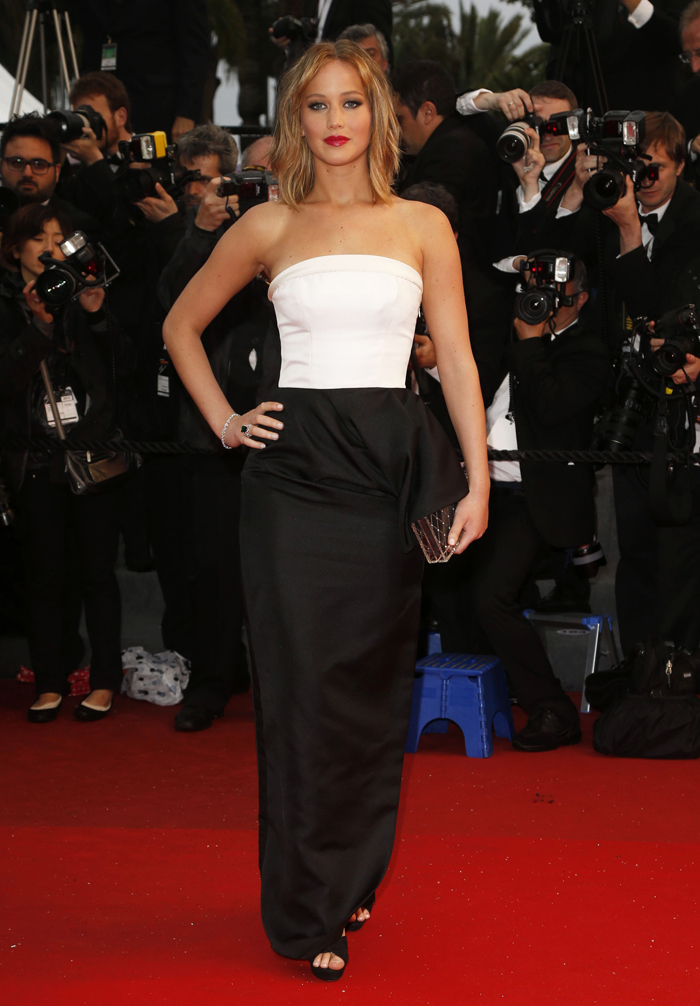 I was just scrolling through the cast listing for X-Men: Days of Future Past, and besides the usual suspects, I completely blanked on the fact that Anna Paquin and Ellen Page are also in the movie. Oh, and poor Evan Peters is playing Quicksilver too. But before I go completely off-topic in this post, let's get to the couple of this story, Jennifer Lawrence and Nicholas Hoult, who broke up late last year after a two-year, long-distance love affair.
In the aftermath of their relationship's demise, the tabloids set JLaw up with Bradley Cooper while Nicholas partied with Riley Keough (who really has a knack for landing in the tabloids herself). By May of this year though, JLaw and Nick were seen hanging out together as friends, and now that they're back working together in Montreal, they've thrown caution to the wind and hooked up again: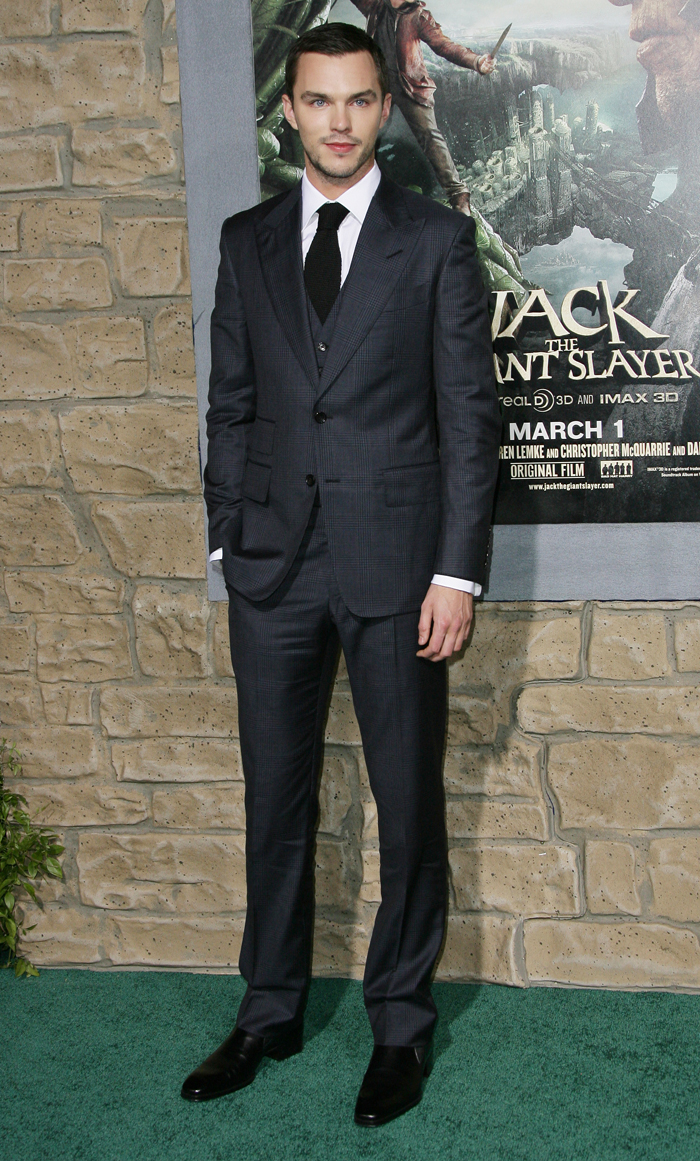 Back with her ex-man! Jennifer Lawrence and Nicholas Hoult have rebooted their romance. A source tells Us Weekly that the pair — who split in January after two years of dating — fell for each other again while reprising their roles as mutants Mystique and Beast in X-Men: Days of Future Past.

"They started the shoot in April as friends, and then one day they just started kissing," says the source. "One thing led to another and they hooked up. All her old feelings came rushing back. Now they're fully back on."

L.A.-based Lawrence, 22, and U.K. resident Hoult, 23 — who had broken up because the distance became difficult, according to sources — have been inseparable on location in Montreal. An insider previously told Us the two "always eat lunch together." Hoult also joined the Silver Linings Playbook Oscar winner and her family on a stroll around Montreal on June 2.

On July 13, the two browsed the racks at a local HMV record store. Reveals the insider, "Jennifer has been telling people that she's in love again!"
[From Us Weekly]
This is great news, of course, because this couple seems mature enough (despite their relatively young ages) to not shove themselves down our collective throats when they're together, and then when they break up, they're always strangely friendly and completely civil to each other in the media. So I think that JLaw and Nick will be together while they continue to film this X-Men followup, and then maybe they'll break up again after the tour is over and they go back to working on other projects and hardly seeing each other at all. Then they'll get together for a third X-Men and start exclusively banging each other again, and the world will rejoice. It's certainly not the worst pattern in the world now, is it?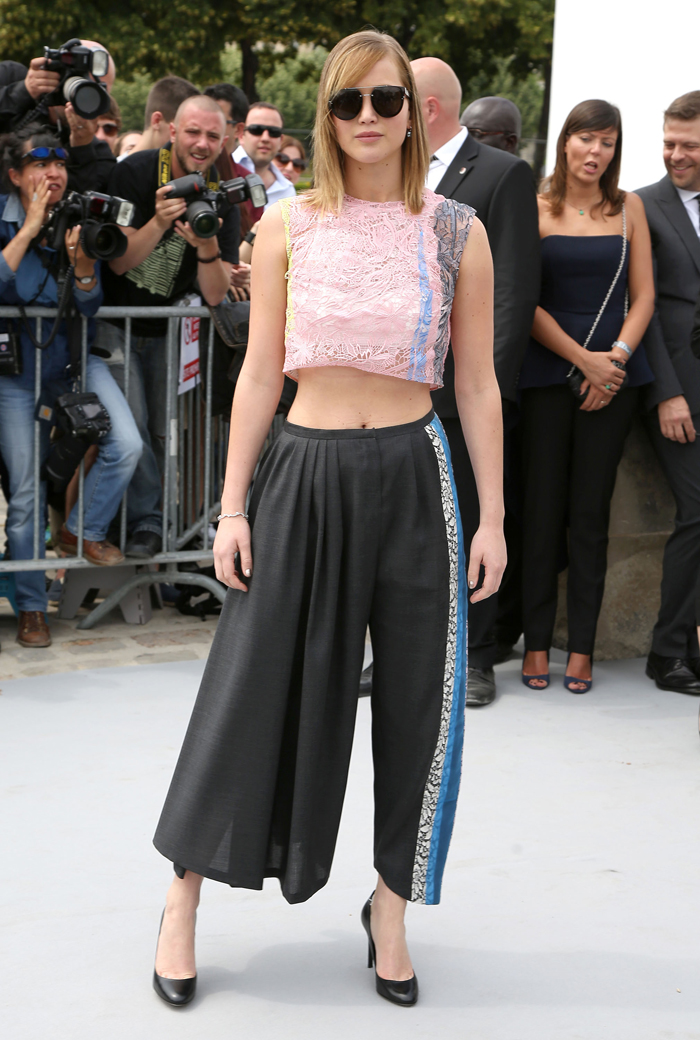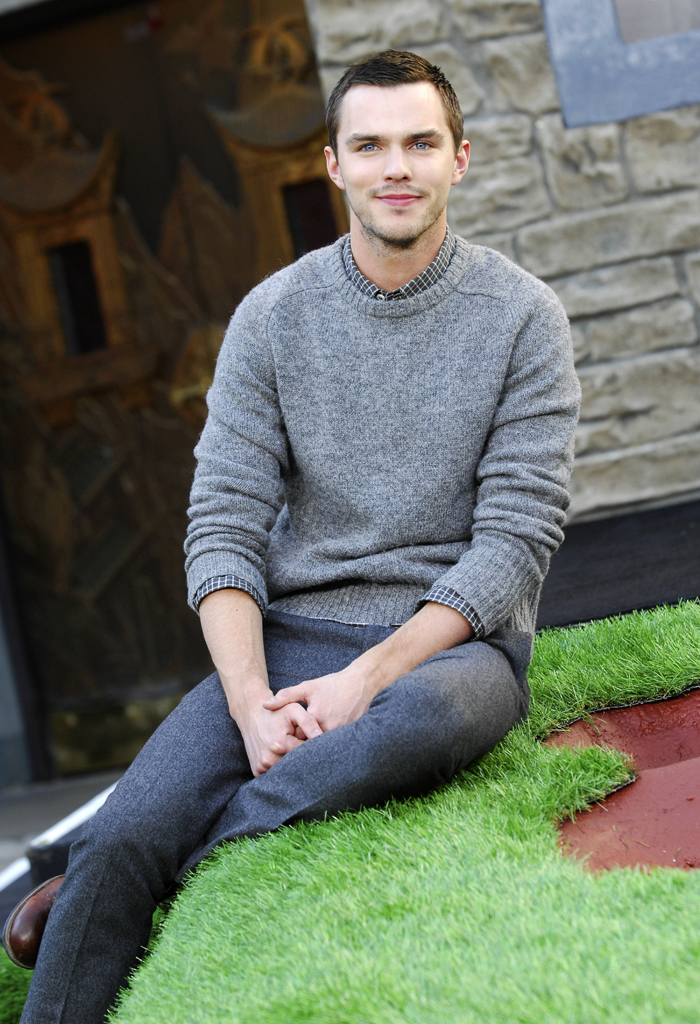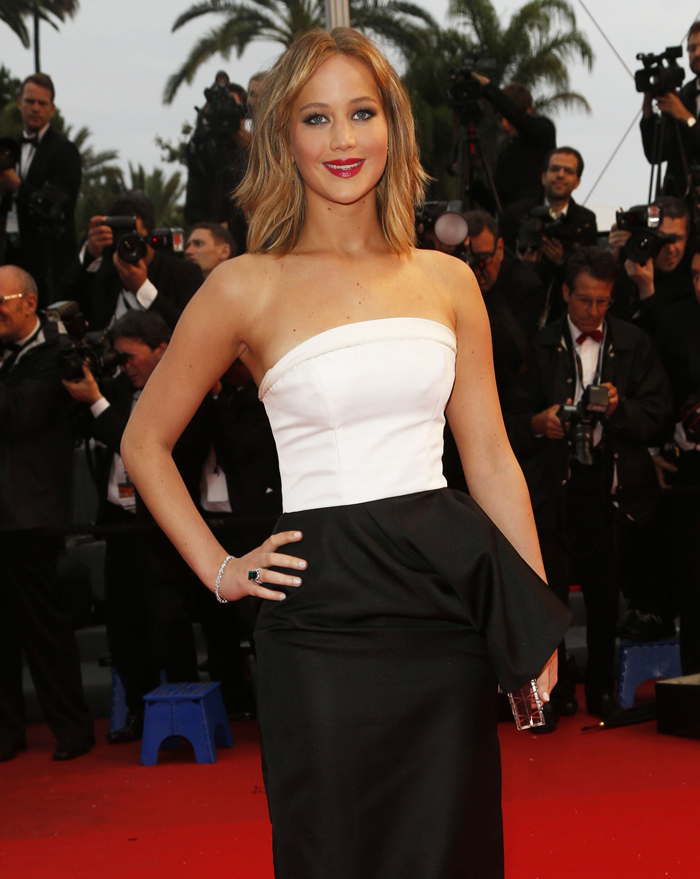 Photos courtesy of Fame/Flynet and WENN