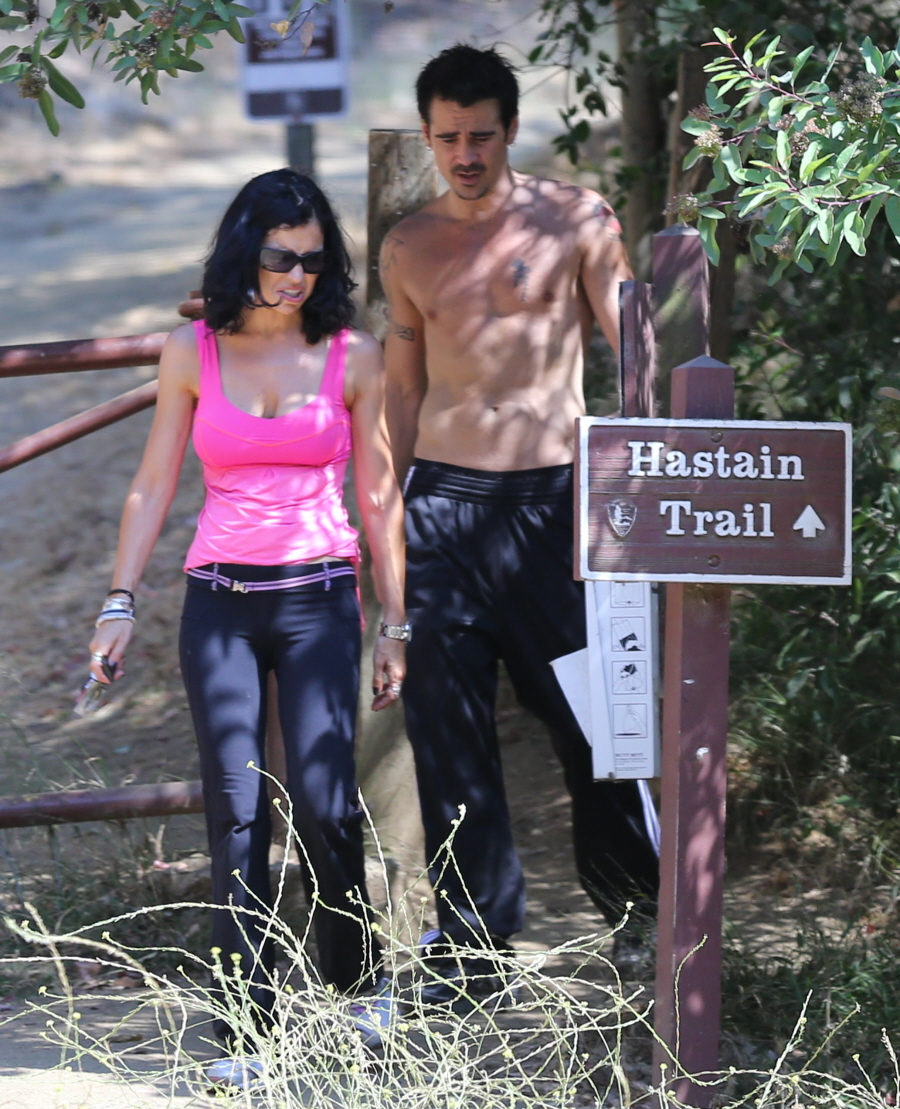 I'm writing this on a muggy Sunday afternoon, and this is exactly what I wish I could be doing. Going shirtless, I mean. These are photos of Colin Farrell and a "mystery woman" in Beverly Hills over the weekend. We're getting all of these various photos from LA, Malibu and Beverly Hills and it seems like every celebrity is dressed for a completely different climate. Just looking at Colin, I would think that it's hot as hell in Beverly Hills and that's why he decided to go for a shirtless hike. I was just outside for 40 minutes straight and I had to wring out my bra because it was soaked in sweat from the crazy heat. Ugh, I can't.
Anyway, I guess I should try to make something of Colin and this "mystery woman" but I've made that mistake before and it turned out he was out and about with one of his sisters (he has two sisters, I believe). This is probably one of his sisters, don't you think? There's absolutely no sexual tension between them, and Colin usually has sexual tension with inanimate objects, sexual musk just oozes off of him. It looks like a brother-sister thing. The Mail says this is his sister Claudine.
Colin's looking pretty good these days, right? Good hair, good physique, clean living, quiet living. Colin's been working too. Did you know they're making another film version of Miss Julie? Colin's playing the valet who seduces (or is seduced by) the aristocrat's daughter, played by Jessica Chastain. Jessica and Colin… that should be interesting. A quiet, real-life seduction, perhaps?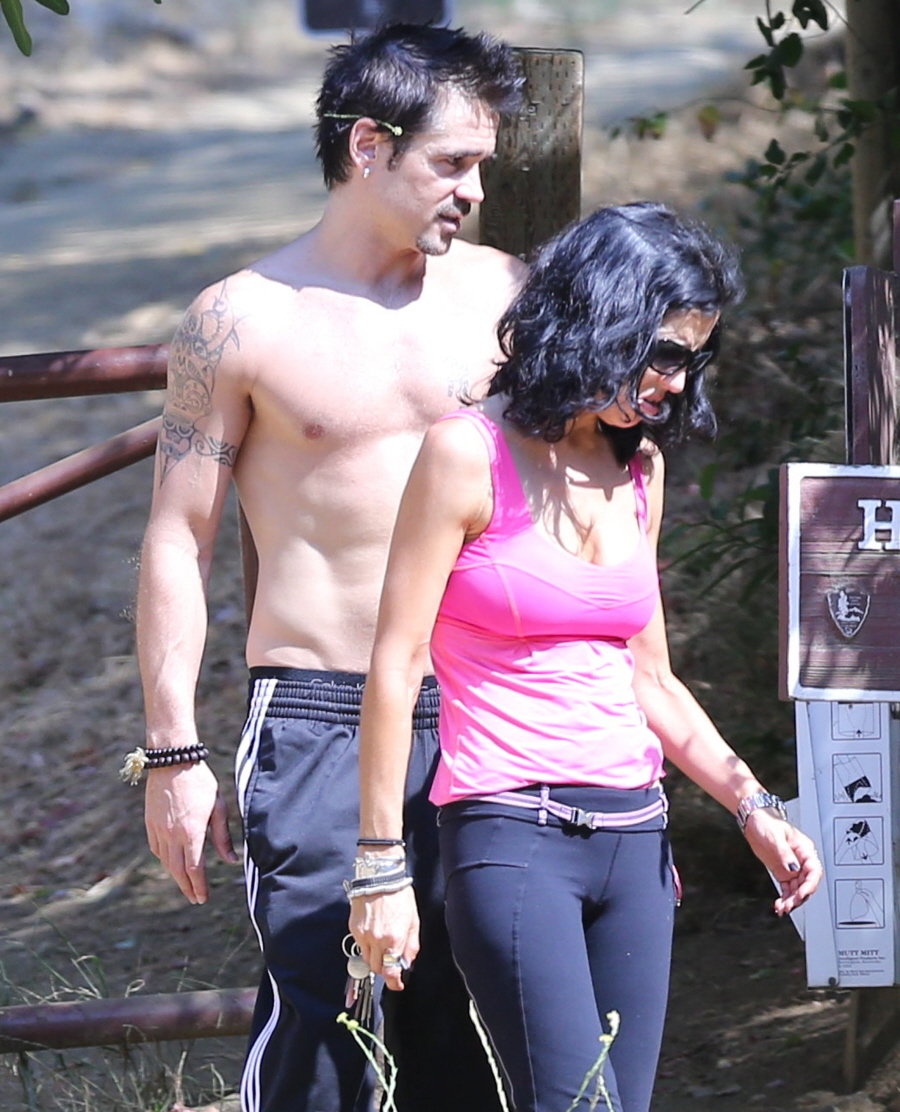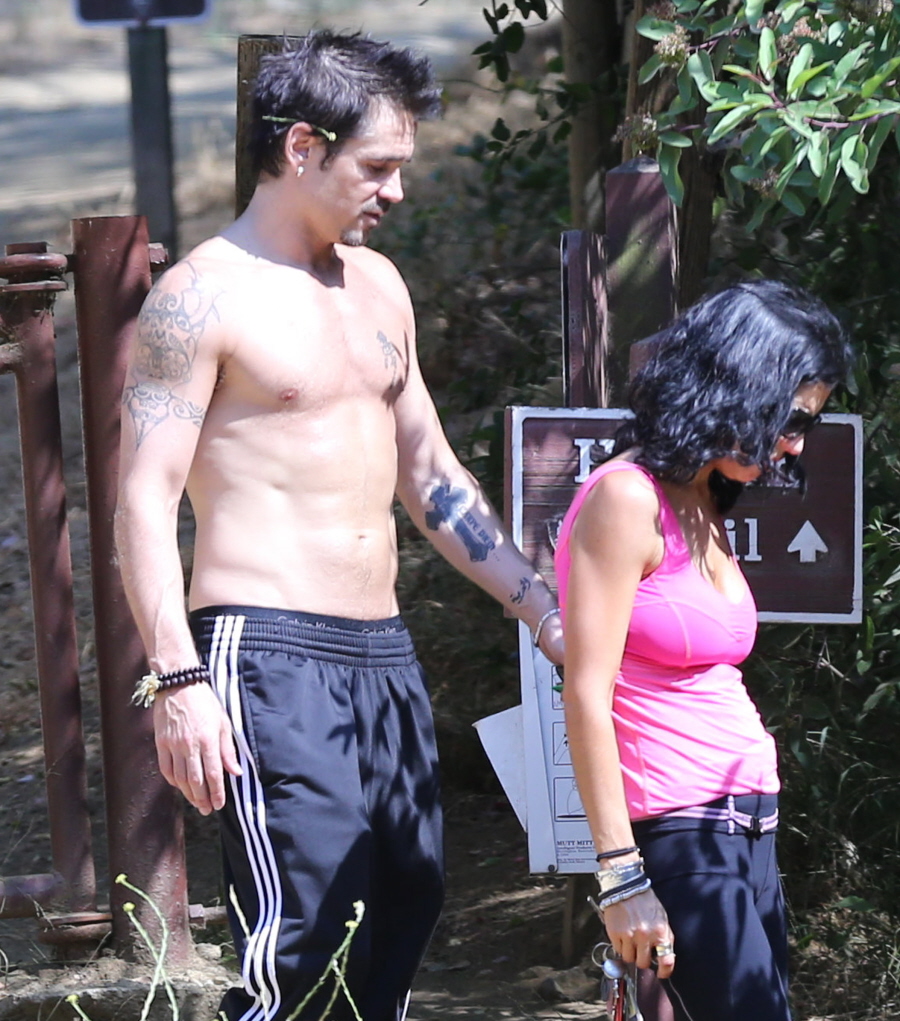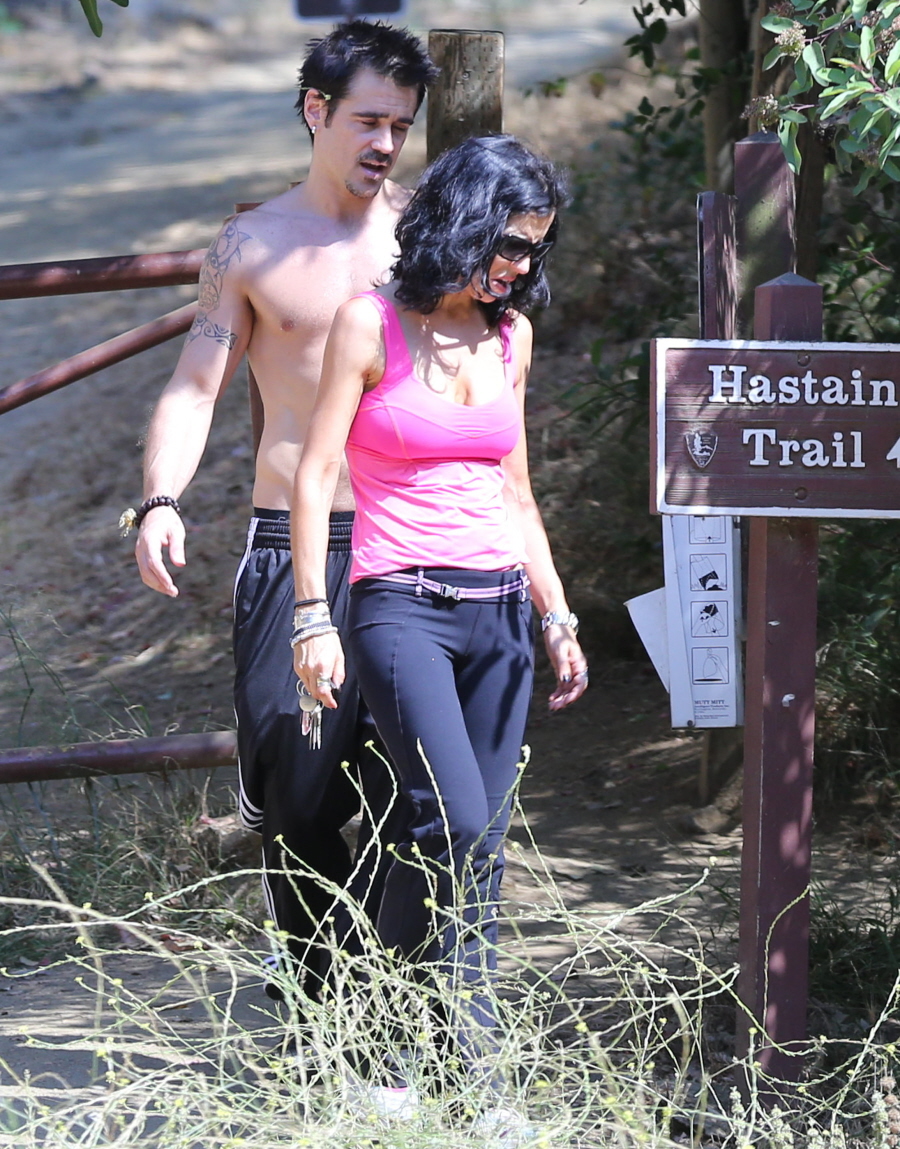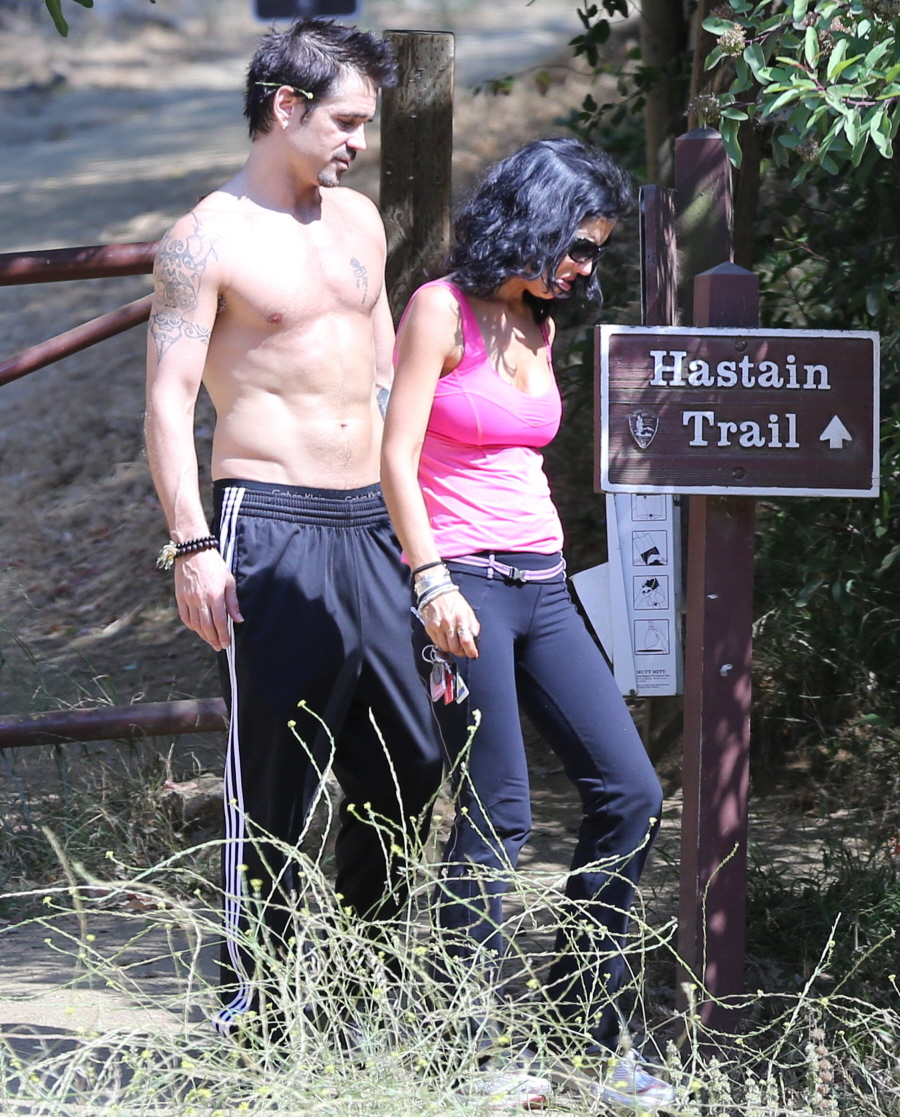 Photos courtesy of Fame/Flynet.