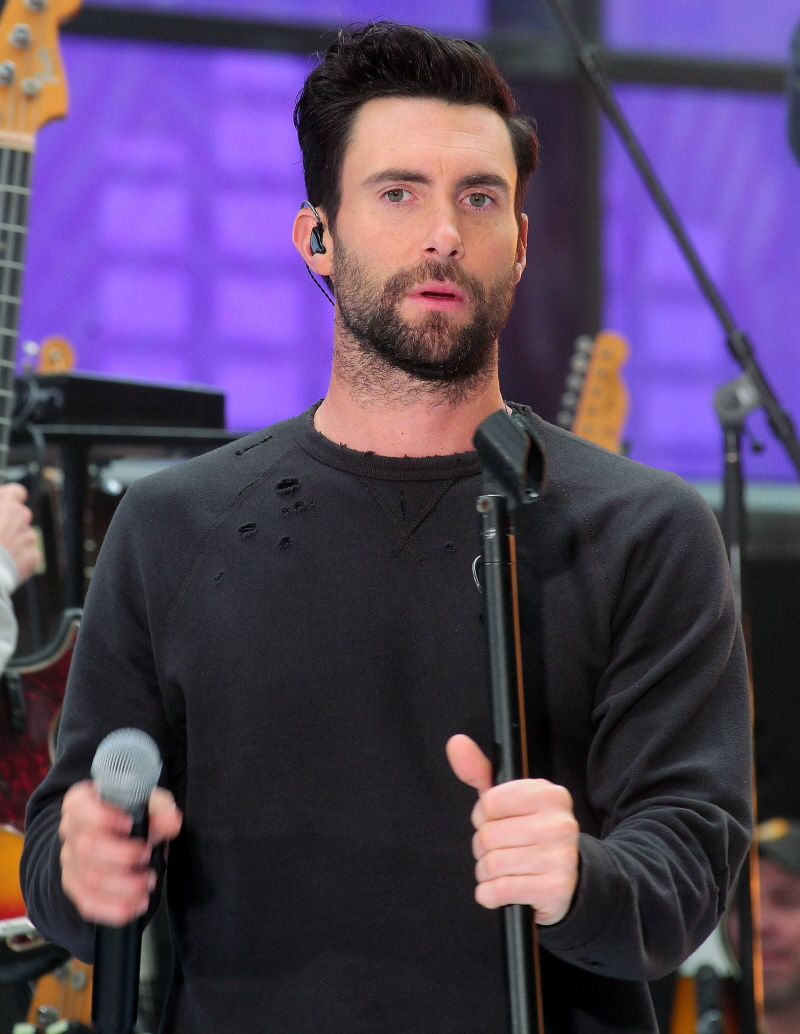 Last week, Adam Levine announced his surprise engagement to his ex-girlfriend Behati Prinsloo. Yes, you read that correctly, his EX-girlfriend. I went through Adam's tortured history with dating supermodels here – the order of his girlfriends was Anne V, then Behati, then Nina Agdal. Nina and Adam were still seeing each other (sort of) when he got engaged to Behati. Just after Adam announced the engagement, "sources" leaked some additional info to Us Weekly:
Behati Prinsloo will be loved. The Victoria's Secret Angel, 24, and rocker love Adam Levine shocked fans late Tuesday, July 16 when they announced that they'd recently reunited — and gotten engaged! Just last month, the Maroon 5 singer and Voice coach, 34, had been spotted on a sexy beach vacation with another stunner, Sports Illustrated swimsuit model Nina Agdal; Prinsloo and Levine, who first got together in May 2012, had split mid-Spring.

"The Nina thing was not that serious and was not going to last," one source explains to Us Weekly. "After Adam broke up with Behati, he couldn't stop thinking about her. He realized he really loved her and wanted to be with her."

After parting ways with Agdal, Levine "got back with Behati right away," and proposed to the Namibia-born catwalker over the weekend.

Adds a second pal: "Adam kept talking to Behati, and was flooded with emotion when they saw each other again. He knew he wanted to propose."

The newly engaged couple celebrated their wedding plans on Tuesday with a romantic meal at Peels restaurant in NYC — washing down burgers with champagne and "canoodling in the booth," according to one onlooker.

Proof of their bliss? The couple left a "100 percent tip" on their $50 restaurant bill.
So, basically, Team Levine claims that he broke it off with Nina and two seconds later he was not only back with Behati, but they were engaged. And now Radar says that Nina got dumped via text and she's so put out that she's throwing herself into work and leaving the country:
What's a model to do when her boyfriend dumps her and immediately gets engaged to someone else? Binging on ice cream is out of the question, so Nina Agdal has been focusing on her work since being dumped by Adam Levine.

Just one week after Adam and Nina vacationed together in Vegas in early July, he told her he was dumping her to get engaged to his ex-girlfriend, Behati Prinsloo — and the whole thing went down via text, according to Page Six. She's said to be "heartbroken," and RadarOnline.com has learned just how she's dealing with the pain — lots of work and family time.

"Nina's basically living out of an airplane right now," her manager, Paolo Buonfante told Radar.

"She stays in a hotel in Los Angeles, but really almost every day, she's working." (He declined to comment further on her personal life.)

Indeed, just days after Adam and Behati announced their engagement, Nina pasted on a smile to appear at Mercedes-Benz Fashion Week Swim in Miami on Saturday, July 20.

But apparently, that wasn't enough to heal her broken heart. By July 22, she was back in her home country of Denmark, spending time with her mom.
Aw, poor Nina. I hope Danish girls don't judge all American men by Adam Levine's douchiness. This was a really specific case of a d-bag acting especially dirtbaggy. Do you think Adam really dumped Nina via text? I believe that. That seems like something he would do. Nina just got Levine'd. And she should probably see a doctor now, because getting Levine'd is no joke.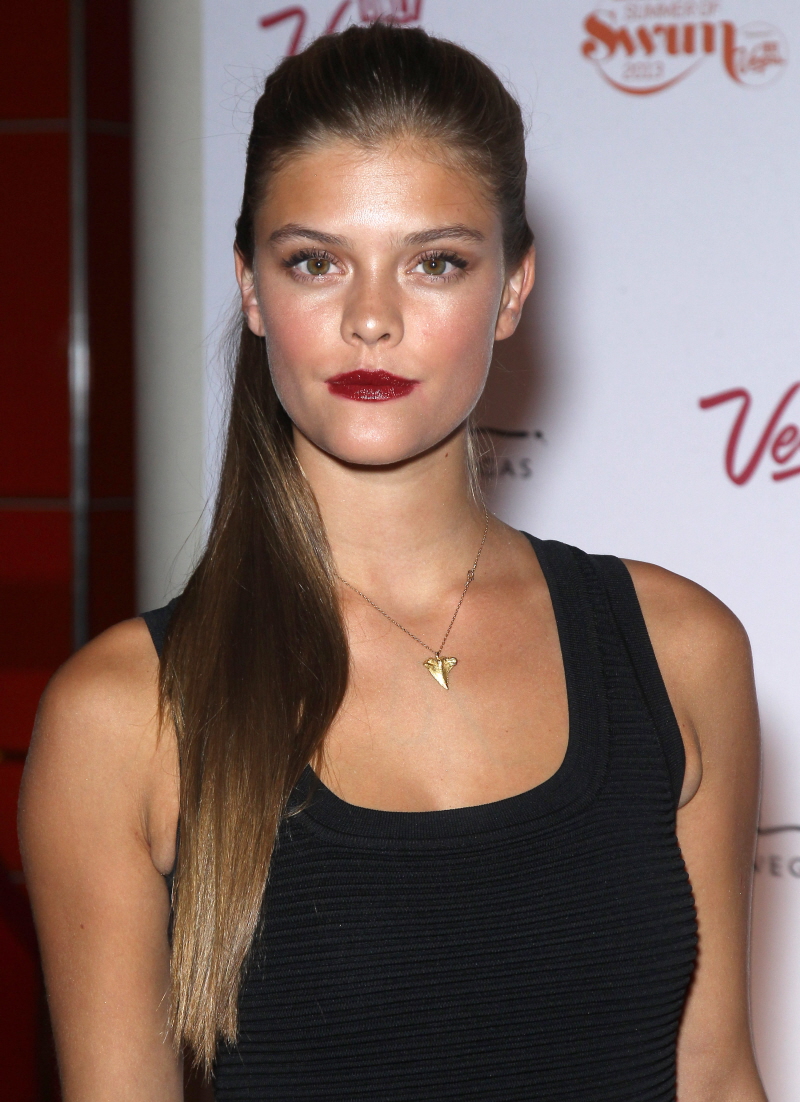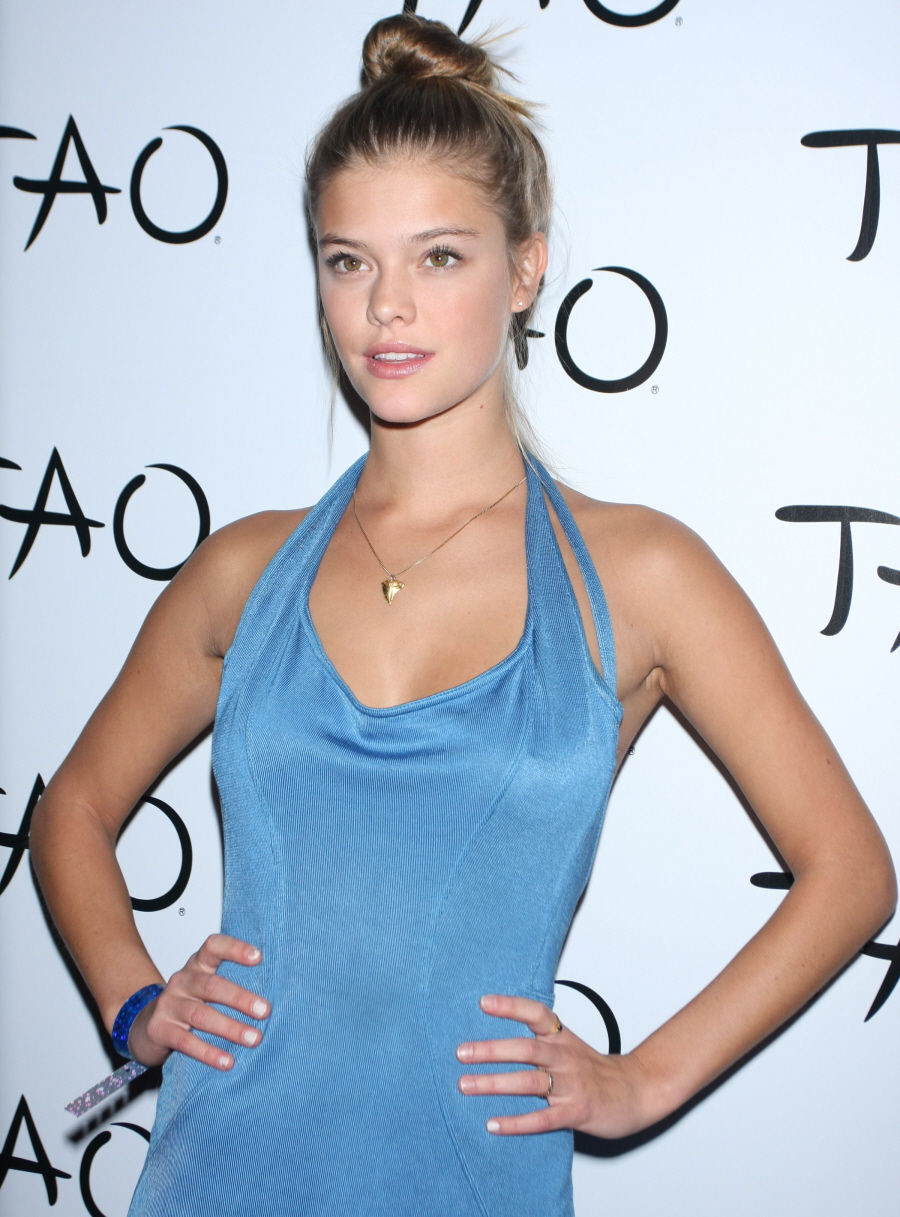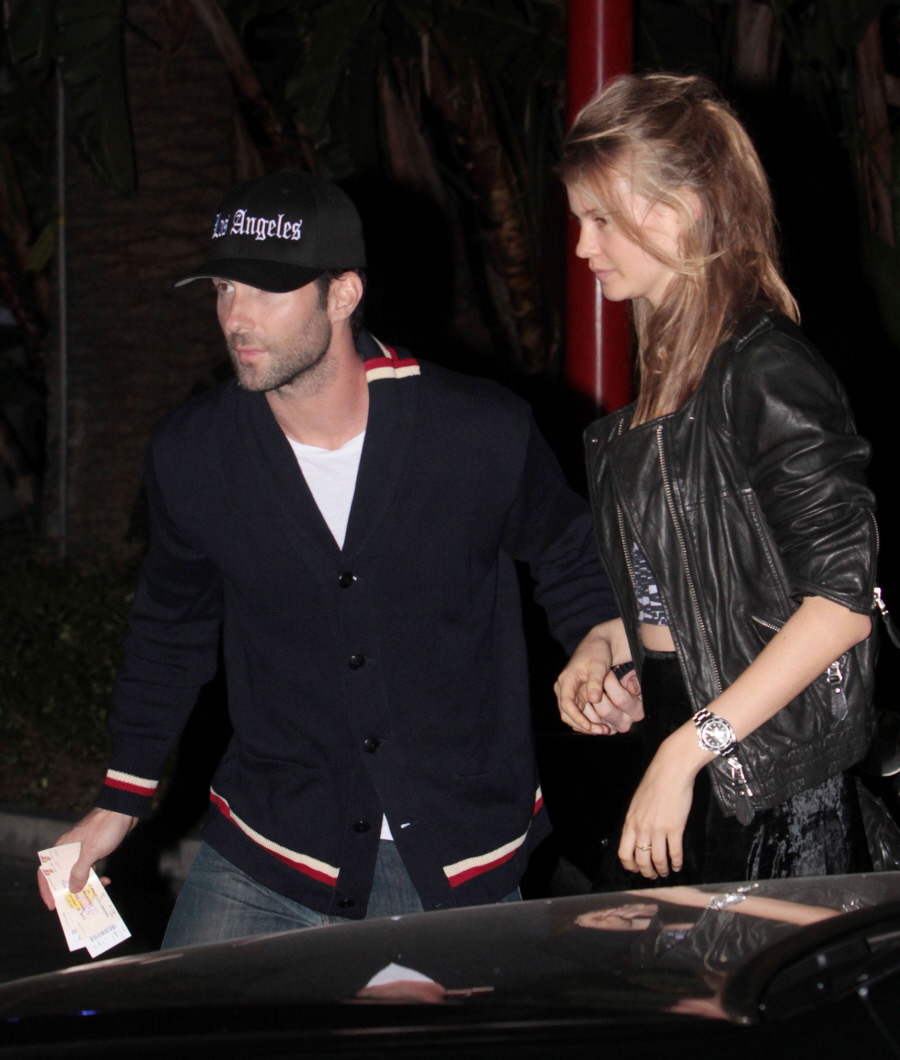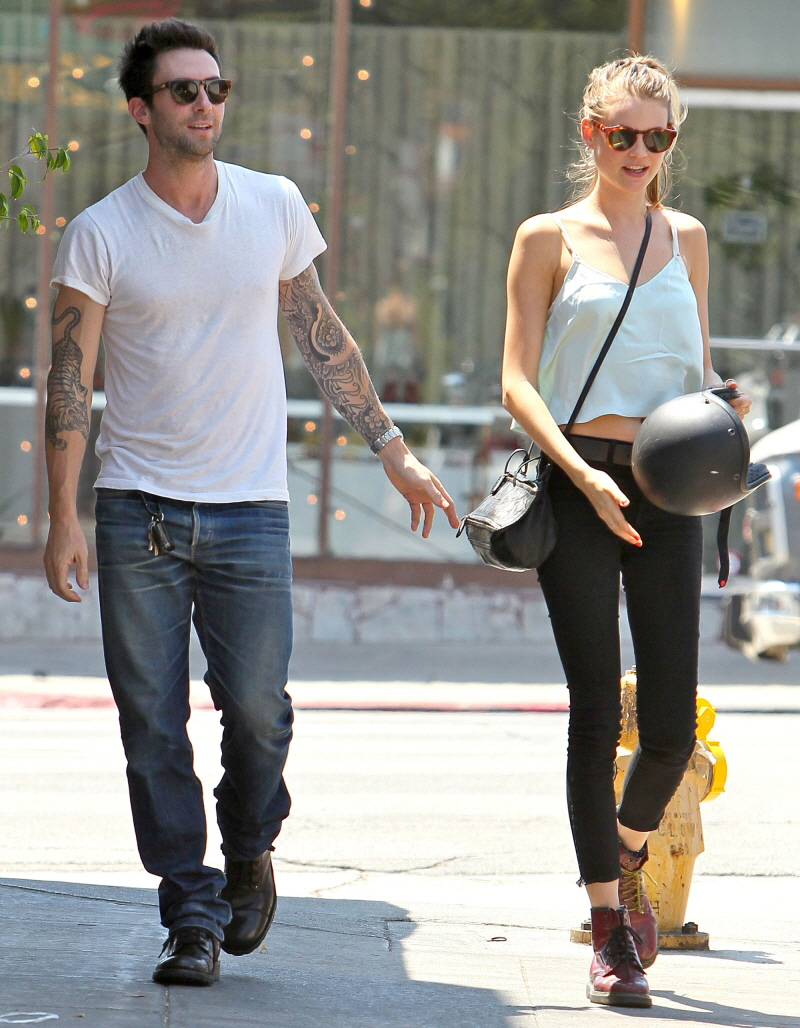 Photos courtesy of WENN.