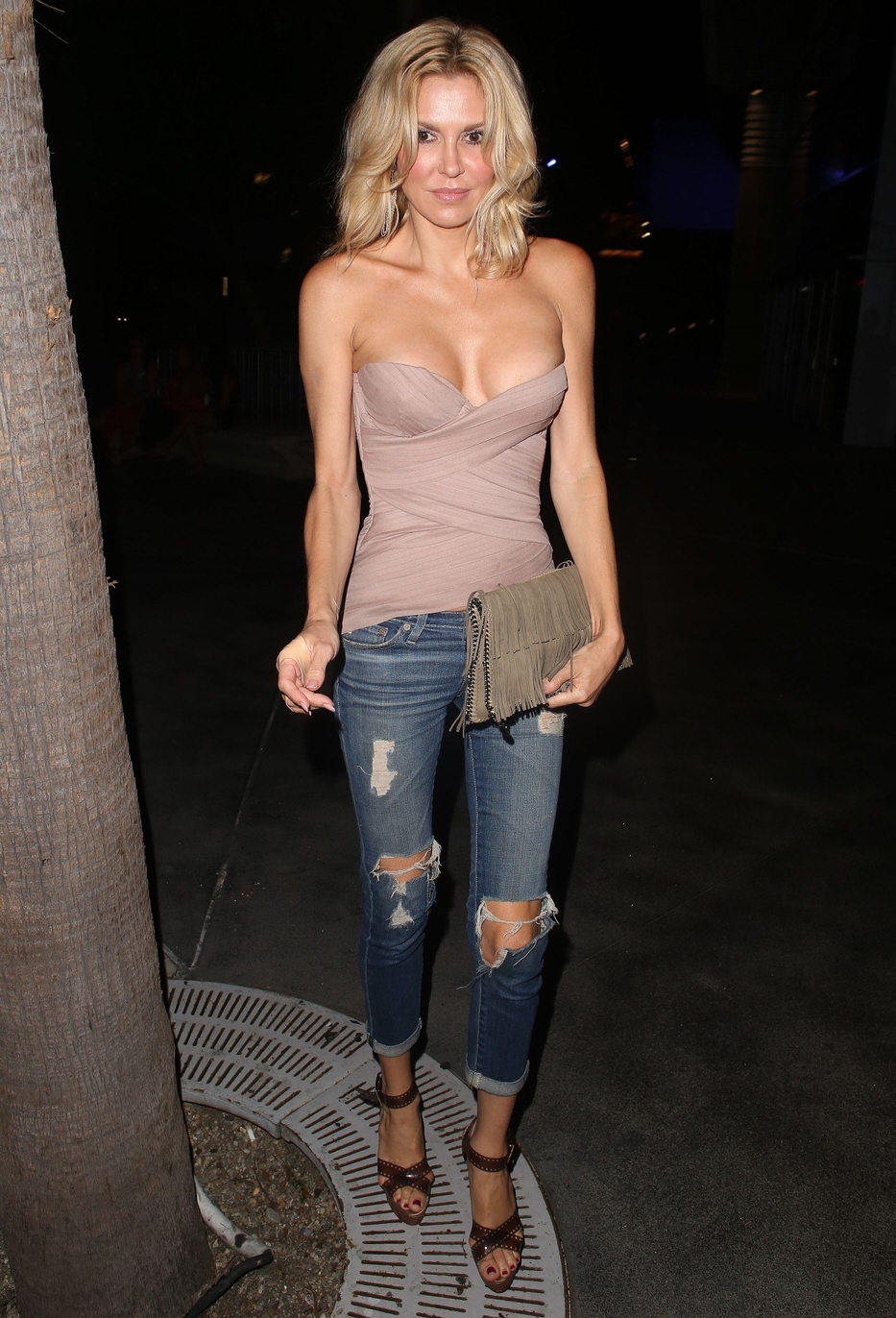 Here are some newish photos of Brandi Glanville at the Bruno Mars concert in LA over the weekend. Quite honestly, I prefer when Brandi dresses like this – sort of casual but still "done" and I love that she paired skinny jeans/capris with a bustier. I prefer this look to Brandi's default "going out" look which seems to be an endless array of minidresses which resemble tissue paper. Plus, if she gets falling-down messy drunk in this outfit, what's the worst that can happen? A boob will pop out, and that's it. It's not like her whole dress is going to fall apart and everyone will see her thong (and her tampon string). Anyway, Brandi had fun at the concert, tweeting "i think I'm in LOVE! #BRUNOMARS".
As for whatever else Brandi has going on… I have no idea. I haven't heard any firm denials on the rumor that Brandi might be getting her own spinoff show, and she's still got to write her second book too. Bravo had a preview:
In her debut book Drinking and Tweeting, Brandi Glanville pulled back the curtain on her shocking split from husband Eddie Cibrian, who left the Real Housewives of Beverly Hills star for singer LeAnn Rimes. Now, Brandi's hard at work writing a follow-up—and she says there will be plenty more secrets revealed.

"While my first book focused mainly on my past and surviving divorce and heartbreak," Brandi tells the Dish, "this book focuses on my new future. I joke that it's my own R-rated version of Sex and the City."

So what can we expect from the tome?

"It's an honest look at my life blunders and all," she says. "It covers everything from sex, dating and relationships to depressions, medicating and, of course, drinking and tweeting. There will be no shortage of OMG moments that readers responded to in my first book."

Some of those moments may include her unfortunate photo-op with the paparazzi and hand injury, which she sustained while taking self-defense class.

"Secrets are revealed, truths will be told, hook-ups outed and lots and lots of hashtags and F-Bombs," Brandi says. We can't wait!
So, the book will cover everything that you would be seeing on a possible spinoff show, I guess. I do wonder if Brandi will be able to retain her fanbase if she's the headliner and responsible for everything. What will the drama be if she doesn't have LeAnn as the yin to her yang?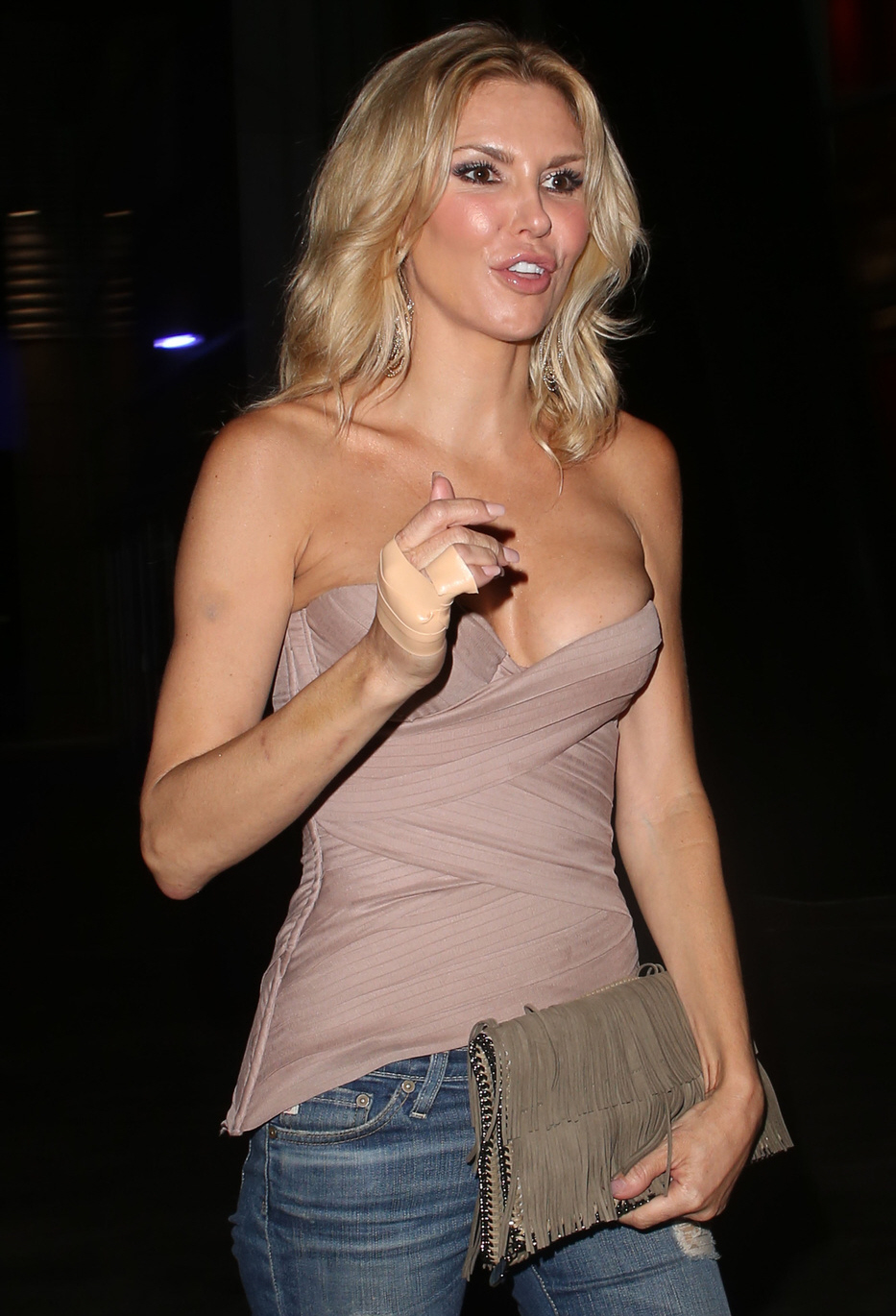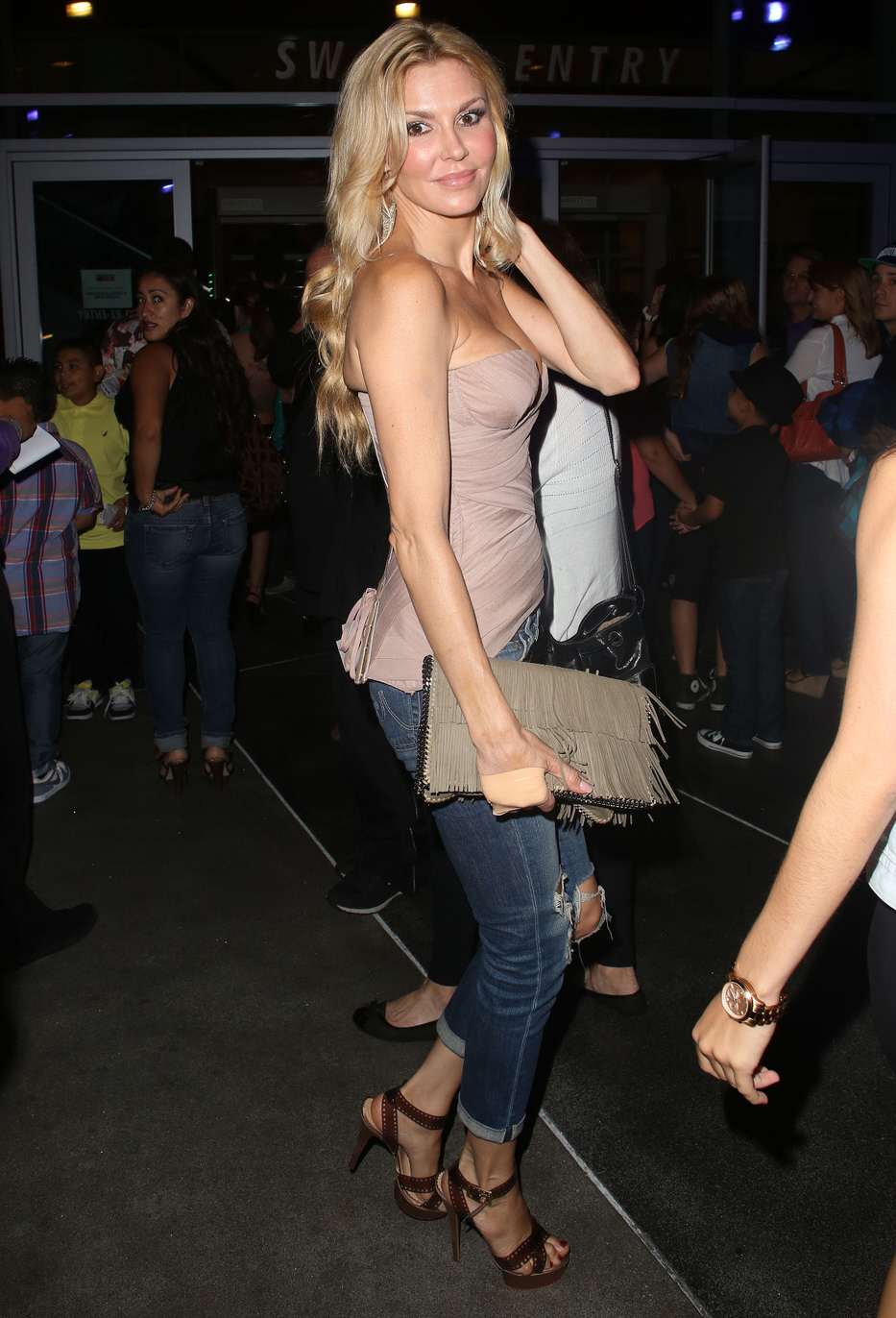 Photos courtesy of Pacific Coast News.